Community News
Beaujolais Nouveau Soiree Celebrates New Wine of the Harvest
Alexandria-Caen Sister City Committee Hosted Sold-Out Event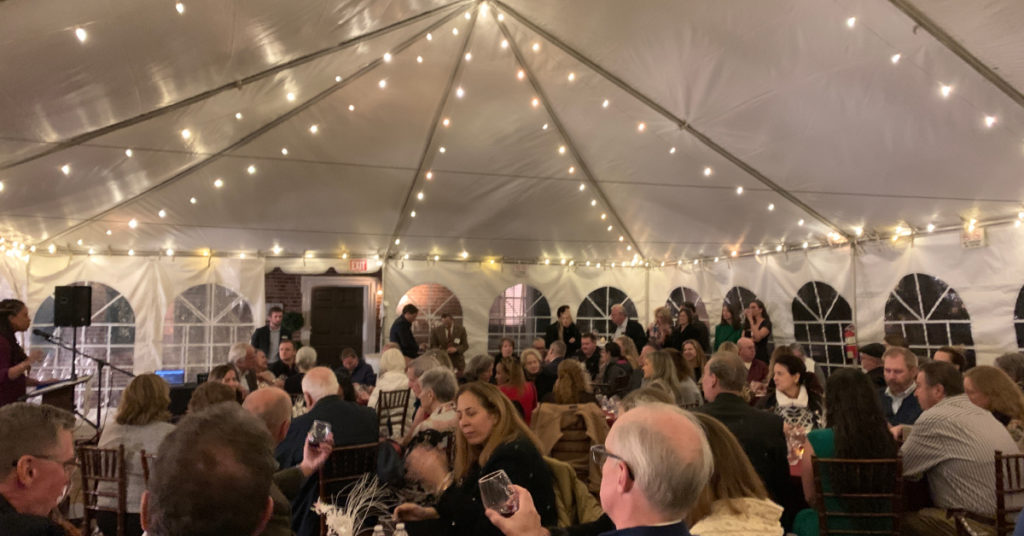 ALEXANDRIA, VA – On Thursday evening, a sold-out event crowd raised their glasses to the first and fastest wine of the 2022 harvest season. It was Beaujolais Nouveau night at the Lloyd House, hosted by the Alexandria-Caen Sister City Committee, and the guests  were eager to toast in celebration. Beaujolais Nouveau is the French tradition of vin de primeur, or "early wines", released in the same year as the harvest.
"I'm having deja vous, going back to 2019, it doesn't seem that long ago," said Dan Morrison, committee member. "It's one of the reasons why we were so anxious to do it this year. Everyone is in that mood to get back to spending time with each other, and having some food and wine. It feels like a little bit of normality after a couple years of abnormality."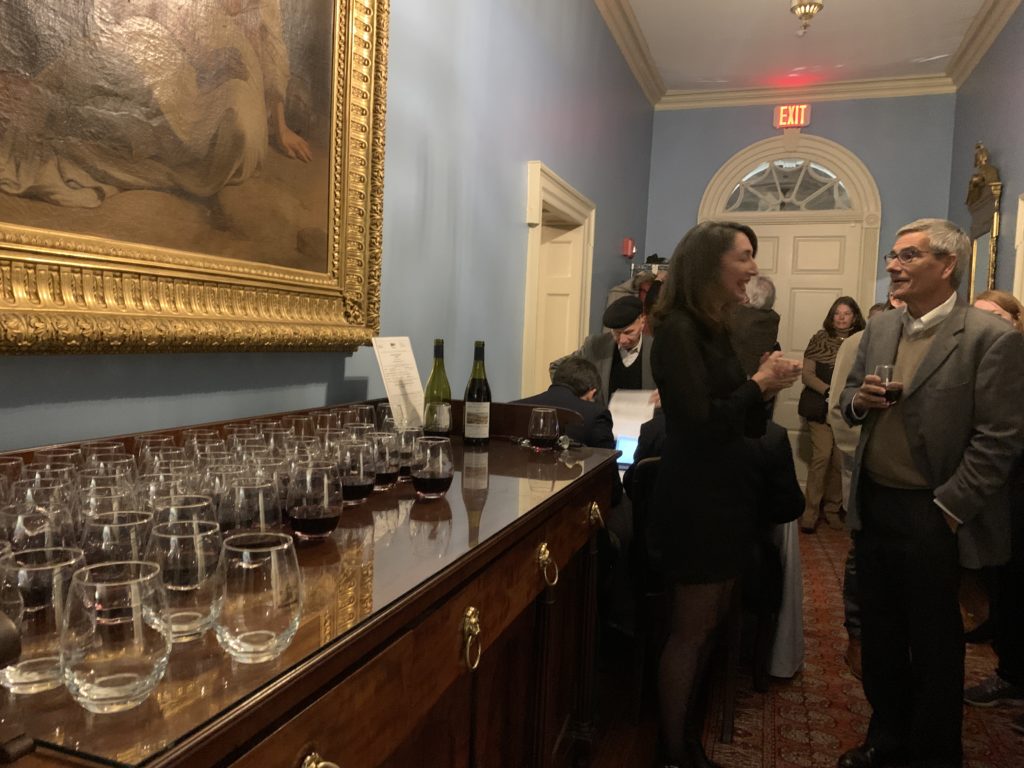 The ambience was set as people arrived. Donned in cocktail attire, they were greeted with a glasses of wine, dozens of sparkling lights, white tablecloths, charcuterie boards with assortments of freshly carved prosciutto, artisan cheeses and breads, olives, fruit, nuts, and even pate which had been carefully prepared by a real French chef.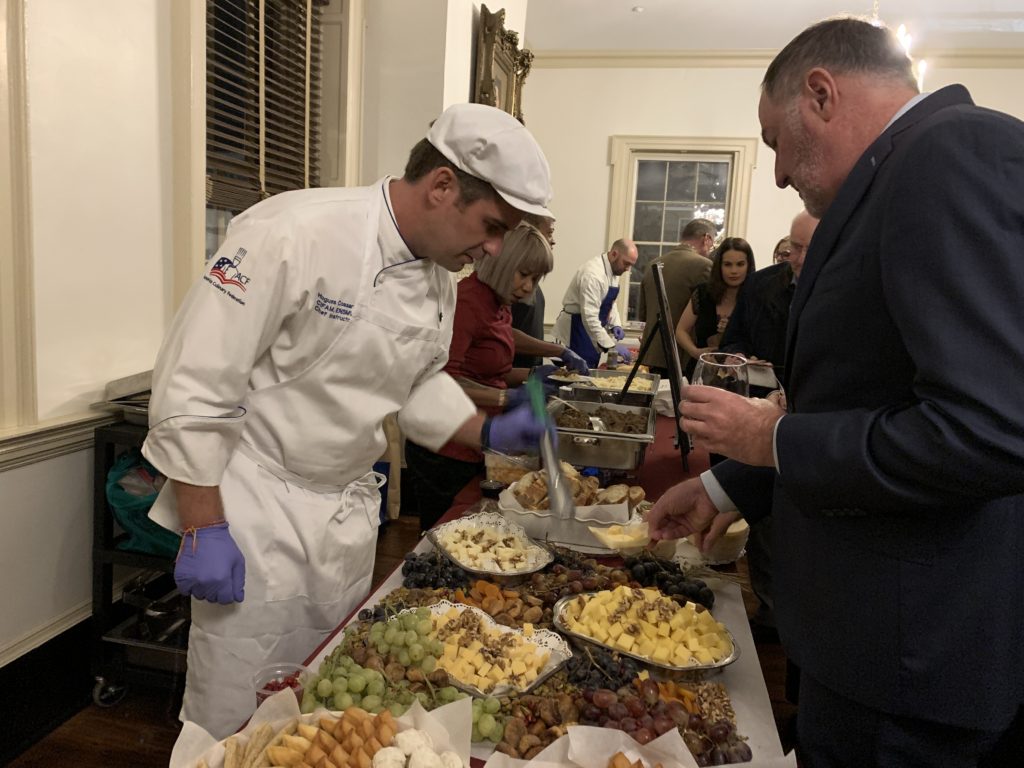 Committee Chairperson Angelique Moss introduced the evening with the tastings led by Marc Lotterie, of Elite Wines. He provided the night's narrative of each wine sampling, including its origins and nuances.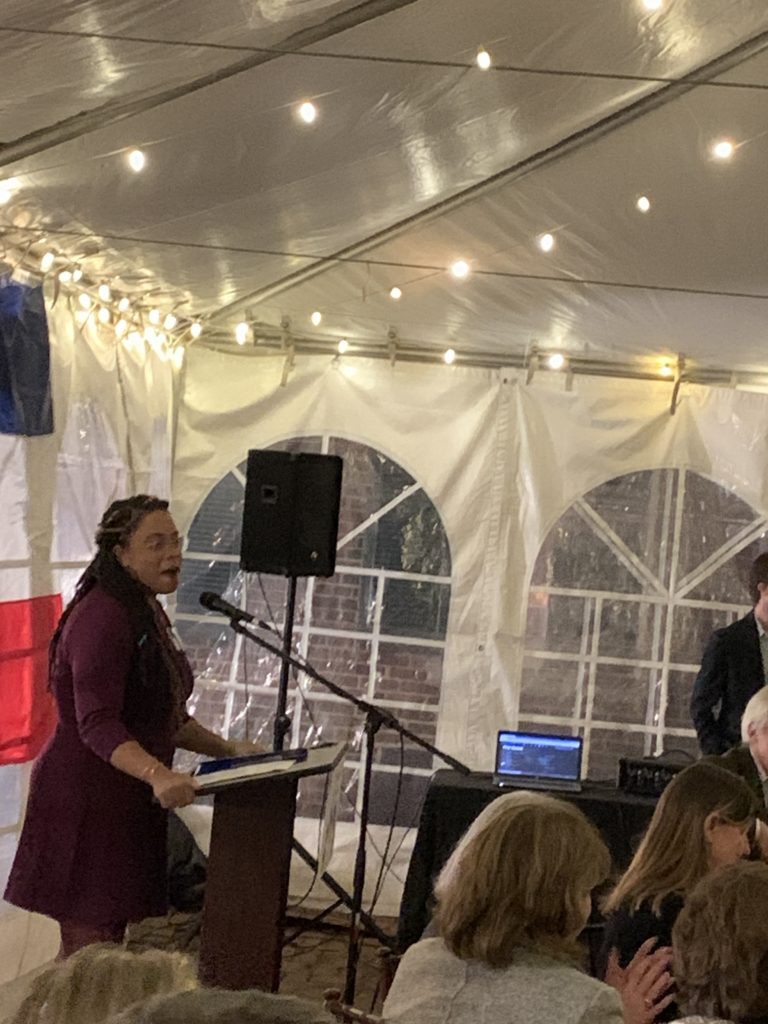 "Wines in Europe are very differently looked at and regarded than in America. When you look at Europe everything stems back to the Roman Empire. This is where they were planting grapes and making wine 2000+ years ago and that never stopped. For us, last week we had prohibition!" joked Lotterie as the audience laughed.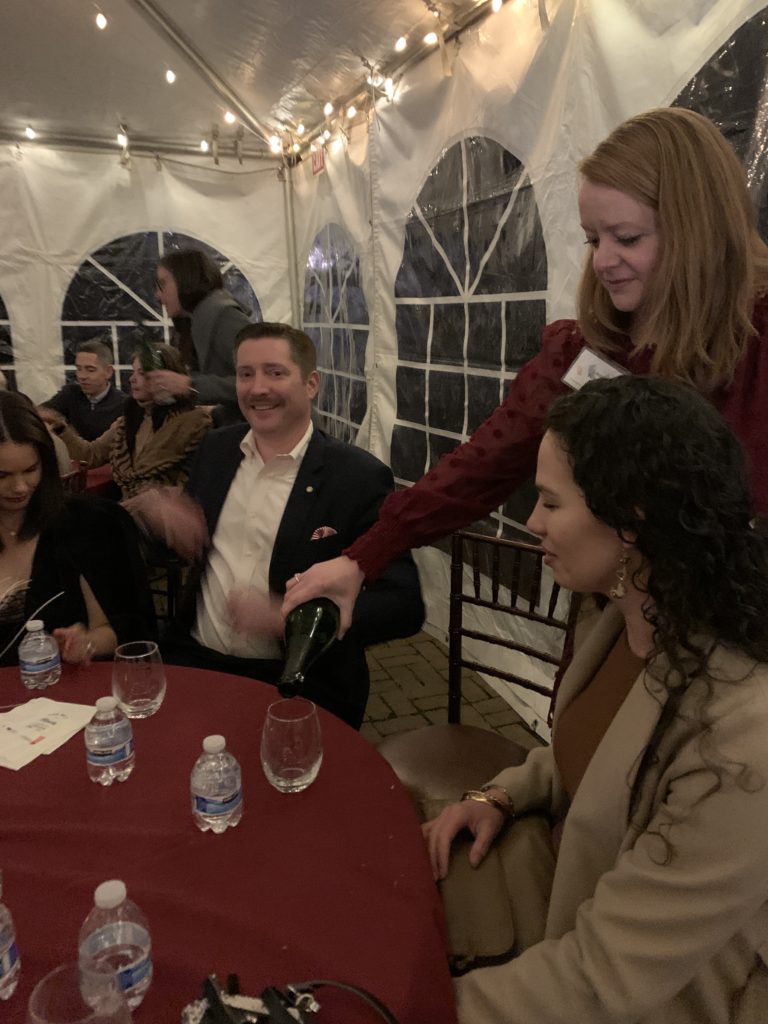 Lotterie explained how in Europe, they have AOCs and rulebooks for authenticating wines. AOC is short for Appellation d'Origine Contrôlée, and refers to standards set for wines made in France. The famous name "Beaujolais Nouveau" is labeled on the bottle which actually refers to the French region south of Burgundy and north of Lyon, not the type of grape, which is Gamay noir à Jus blanc grape.
Other samplings of wine that evening included Maison Salasar, Crémant de Limoux NV from Languedoc, Famille Brocard "Margote" Unoaked Chardonnay 2020 from Chablis, Domaine Chavrier, Beaujolais-Villages 2020 from Beaujolais. Each one offered a distinctly unique tasting experience.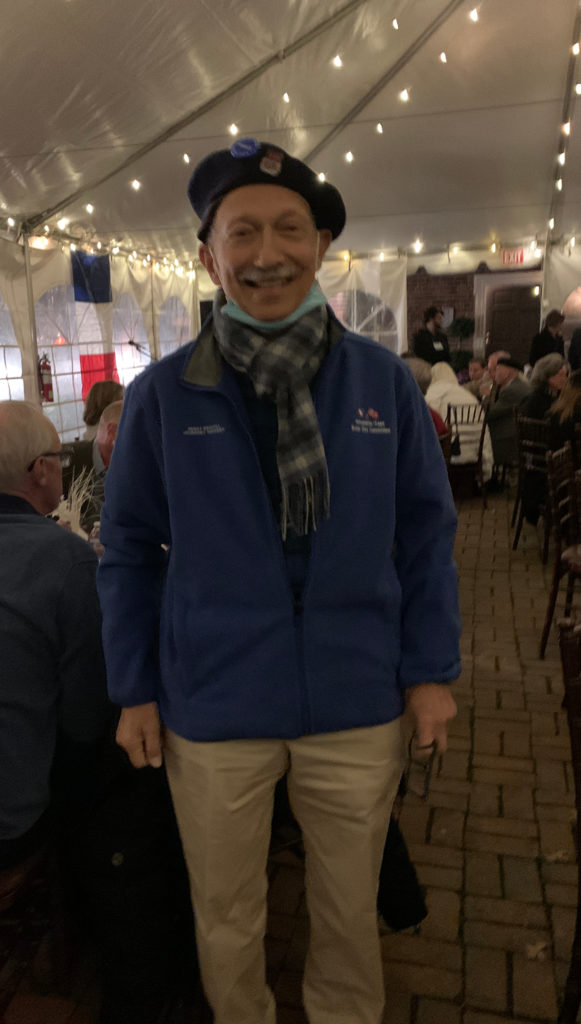 Henry Brooks, first chairperson of the Alexandria chapter in 1991, who served in that position for four years, has been attending the Soirees ever since. Brooks was named in 2011 in Alexandria's Living Legend program, Alexandria's Legacies.
The Alexandria-Caen Sister City Committee is responsible for coordinating projects and facilitating the sister city relationship between the Cities of Alexandria and Caen, France. For more than 20 years, Alexandria has created educational and cultural programs to promote the bond between the two cities. One of the largest annual events celebrates and commemorates D-Day, including 2019's 75th Anniversary at Waterfront Park, with a fife and drum corp, re-enactors, community tables and lectures. 
A bit of history of Beaujolais Nouveau…The traditional slogan, even in English-speaking countries, was "Le Beaujolais nouveau est arrivé!" (literally, "The new Beaujolais has arrived!"), but in 2005 this was changed to "It's Beaujolais Nouveau Time!". In the United States, it is promoted as a drink for Thanksgiving, which always falls exactly one week after the wine is released (on the fourth Thursday of November).
Until 1972, New York was the only U.S. city to import Beaujolais Nouveau. That year, Minneapolis became the second US city to import it. Now, it is available in most U.S. metropolis areas, and in many large cities across the globe. Distributors famously race to get the first bottles to different markets around the globe.
[SEE ALSO: Spirits are Flowing Again at Del Ray's 'Joy on the Avenue' Holiday Bar]