Animal Tales
Happening NOW until 4pm — World Pup Day
Barkhaus Celebrates Dogs of All Kinds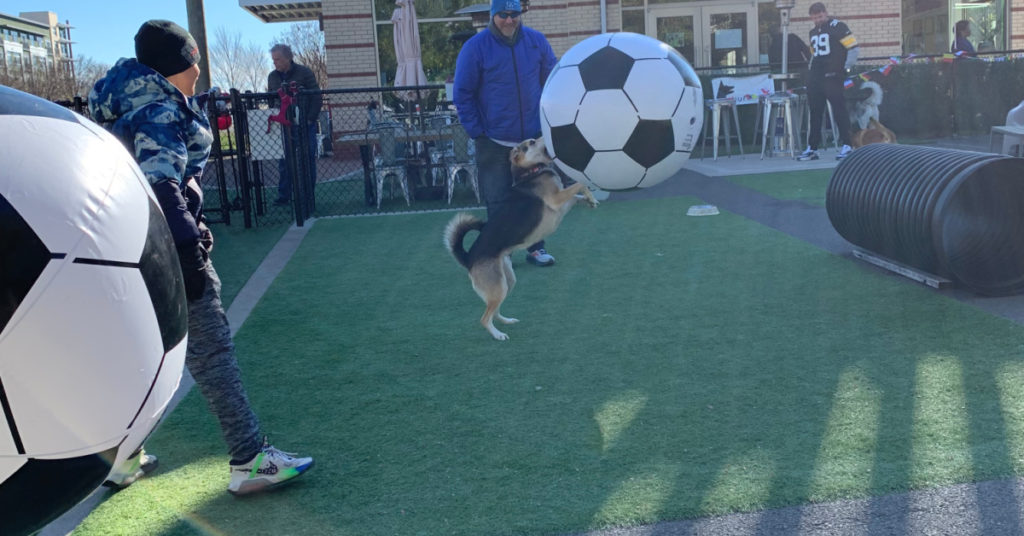 ALEXANDRIA, VA – The canine world is celebrating right now at Barkhaus for the World Pup Day events in Old Town. Dogs are in "dog heaven" frolicking and making friends with one another. With huge blow-up soccer balls, nets and other activities in the doggie playground, events are underway until 4pm today. 
For an endorphin rush, even if you are not a dog-owner, feel free to stop by with or without your dog to experience pure joy watching dogs immediately befriend one another and engage in play. 
The soccer-themed event allows dog owners to support their favorite country with a dog costume contest, win a raffle ticket by scoring a goal, experience Woofbowl dog food truck, purchase World Cup koozies, enter the bracket submission contest, and even treat your pet to a puppuccino. Barkhaus offers human food and beverages also, from a full and tasty menu.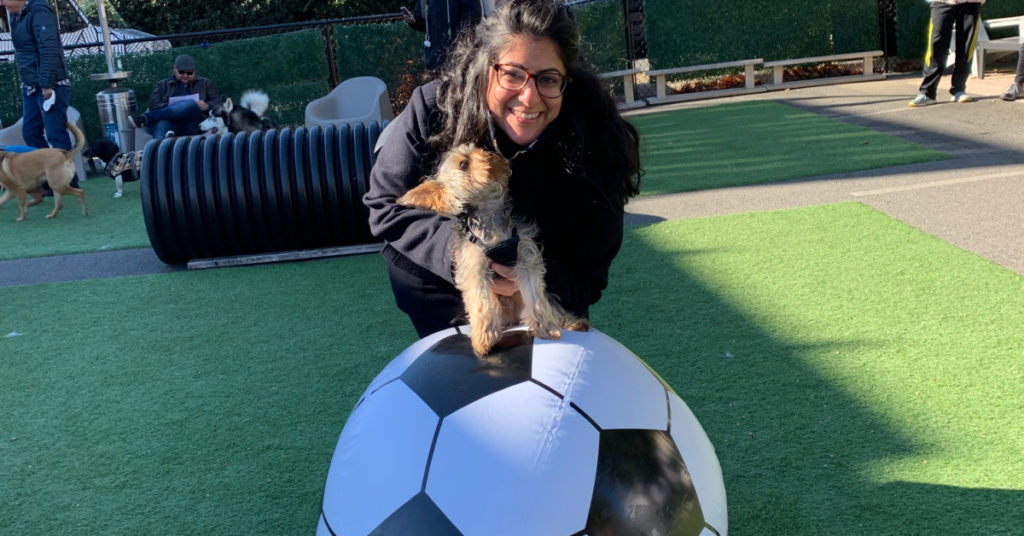 One of the smallest dogs, a Yorkie named Toffee, attended the event with his dog mom, Shivani Mehra. Toffee was a real hit with the other dog friends! Dogs of every size and breed are attending today's much anticipated event, so make your way out to Barkhaus to enjoy the experience. 
[SEE ALSO: Beaujolais Nouveau Soiree Celebrates New Wine of the Harvest ]