Eatz
Foodie Newz
REVIEW: "Joy on the Avenue" Holiday Hangout in Alexandria Delivers Clever Cocktails and Chow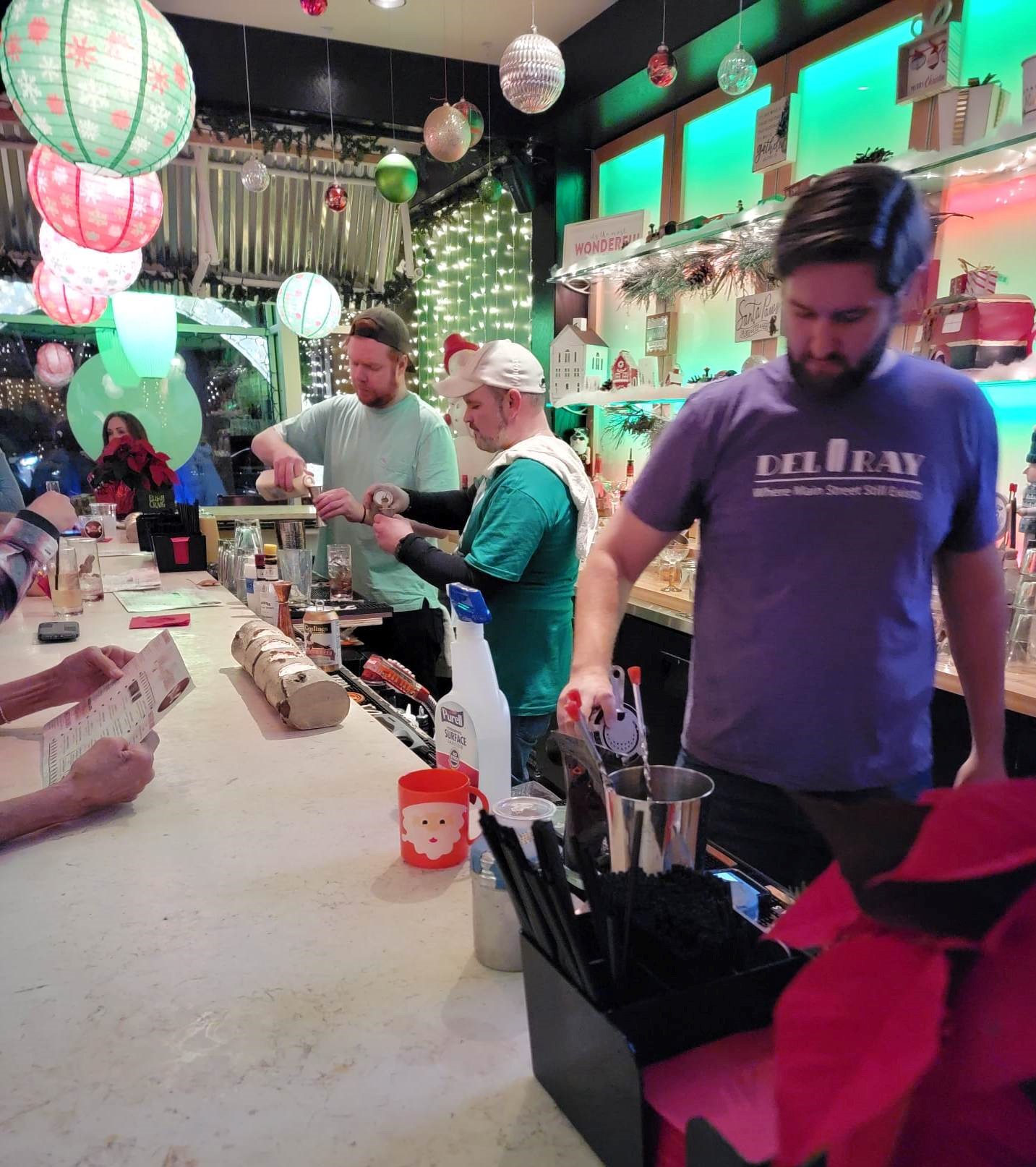 Alexandria, VA – December is one of the best times of the year. Holiday lights, food, and drink abound all over town. And nowhere else captures the best of this time of year as well than Joy on the Avenue. "We are opening [again] to bring the spirit of the holidays back to the Avenue," says Mike Anderson, one of the owners of "Joy on the Avenue," at 2312 Mt. Vernon Avenue in the Del Ray neighborhood of Alexandria. Guests are greeted at the door by a life-size Grinch. Decorations are 'hung with care" both inside and out. The room overflows with holiday greenery, twinkling lights, shiny ornaments, and plenty of angels.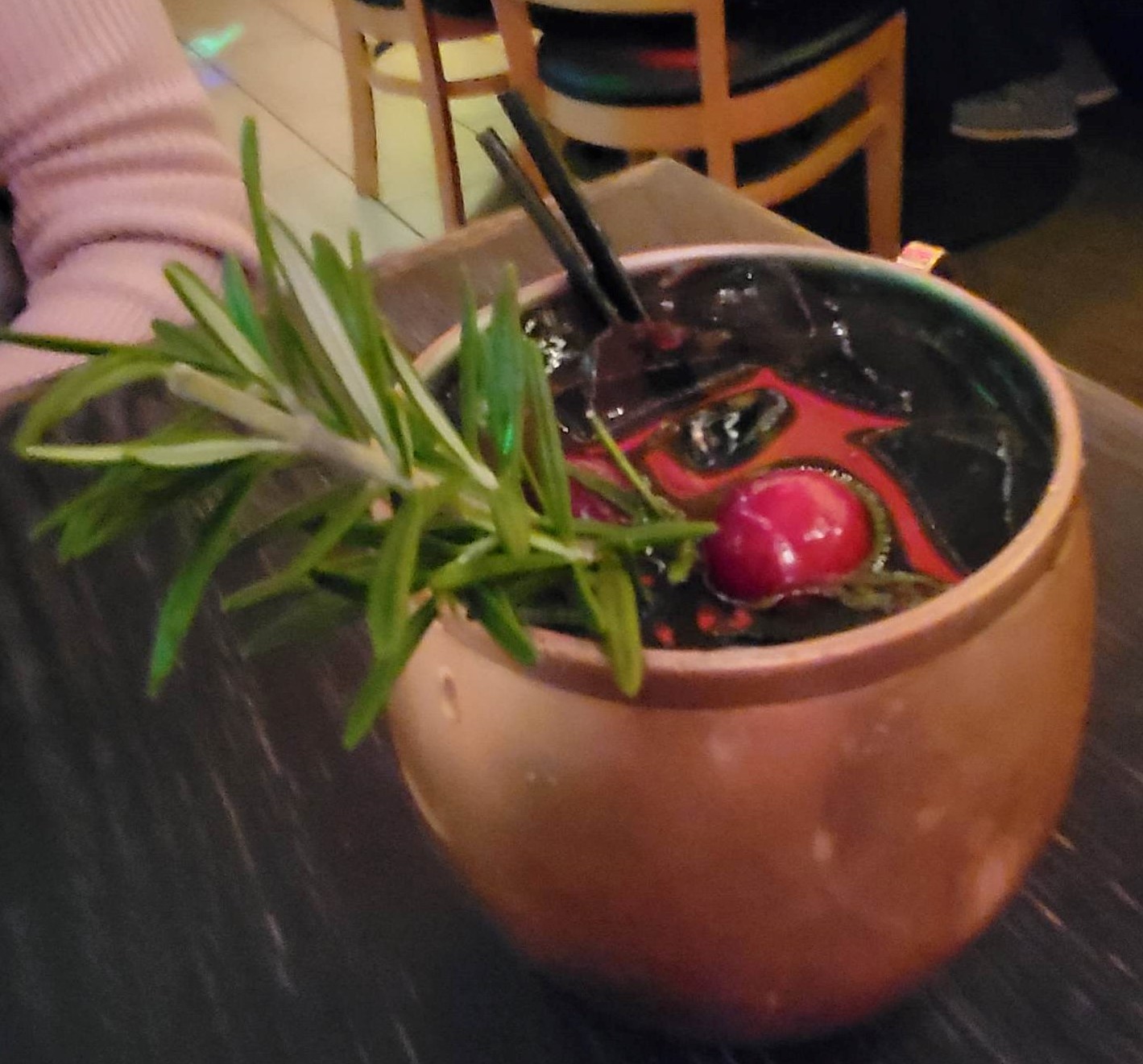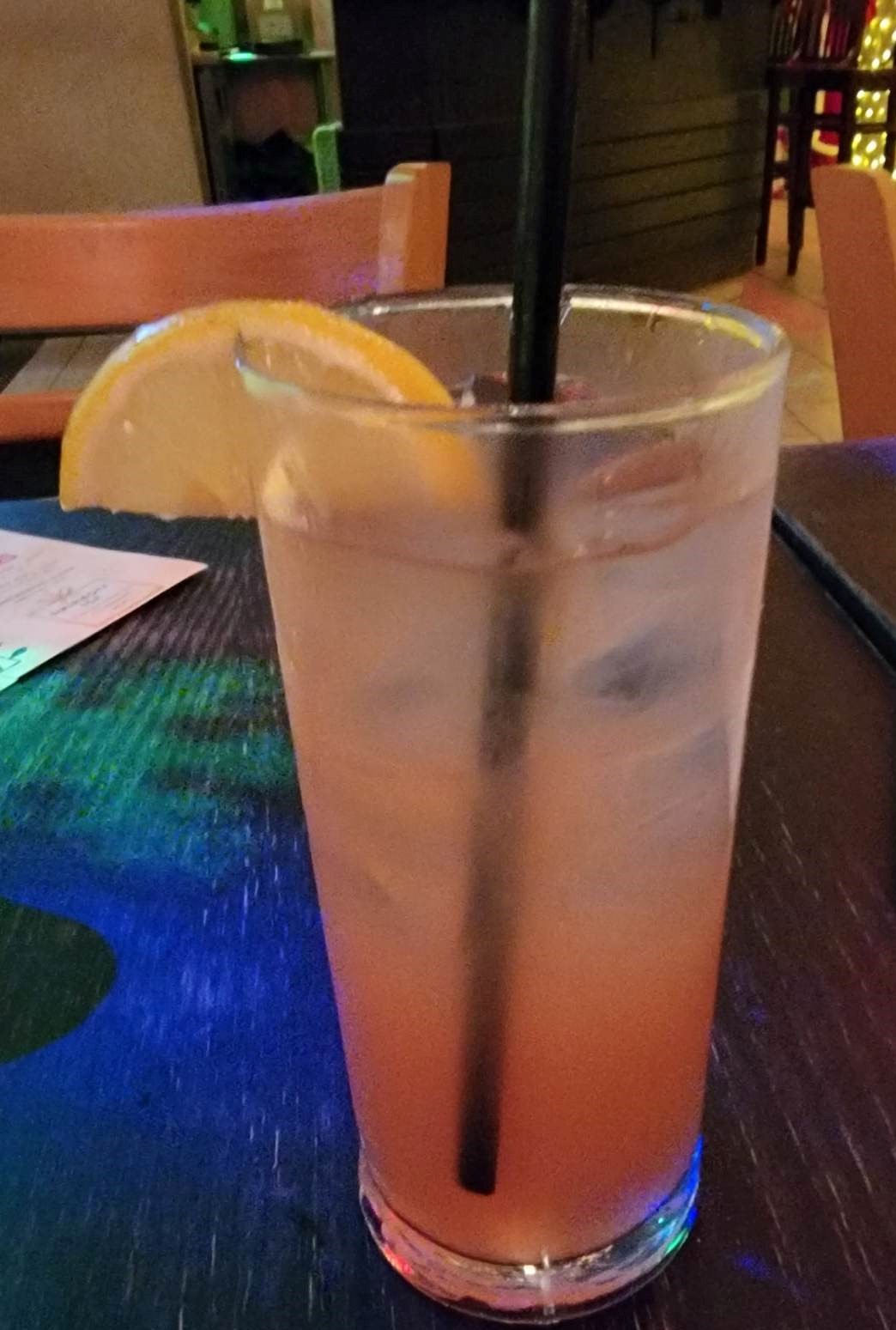 The bar menu features Joy to the Wine – choices of cava, red, rose, and white by the glass. Reinbeers include Port City Tidings, Christmas Ale, and Gingerbread Cider. If you want to get lit, check out some of the libations created especially for the holidays. Who could resist a Yule Mule with Tito's, cran-rosemary, lime juice, and ginger beer. It's fresh and jolly as it joined all the flavors of the season. I love margaritas and the Feliz Navidad Paloma is a great choice. It's made with Lunazul tequila, grapefruit juice, cranberry juice, and a blast of soda water. It's a party in a glass. If you love eggnog, try the Noggy or Nice. It brings together all you love about eggnog and more. This is not your childhood nog, made with infused amaretto, Tito's vodka, eggnog, and a cinnamon sprinkle.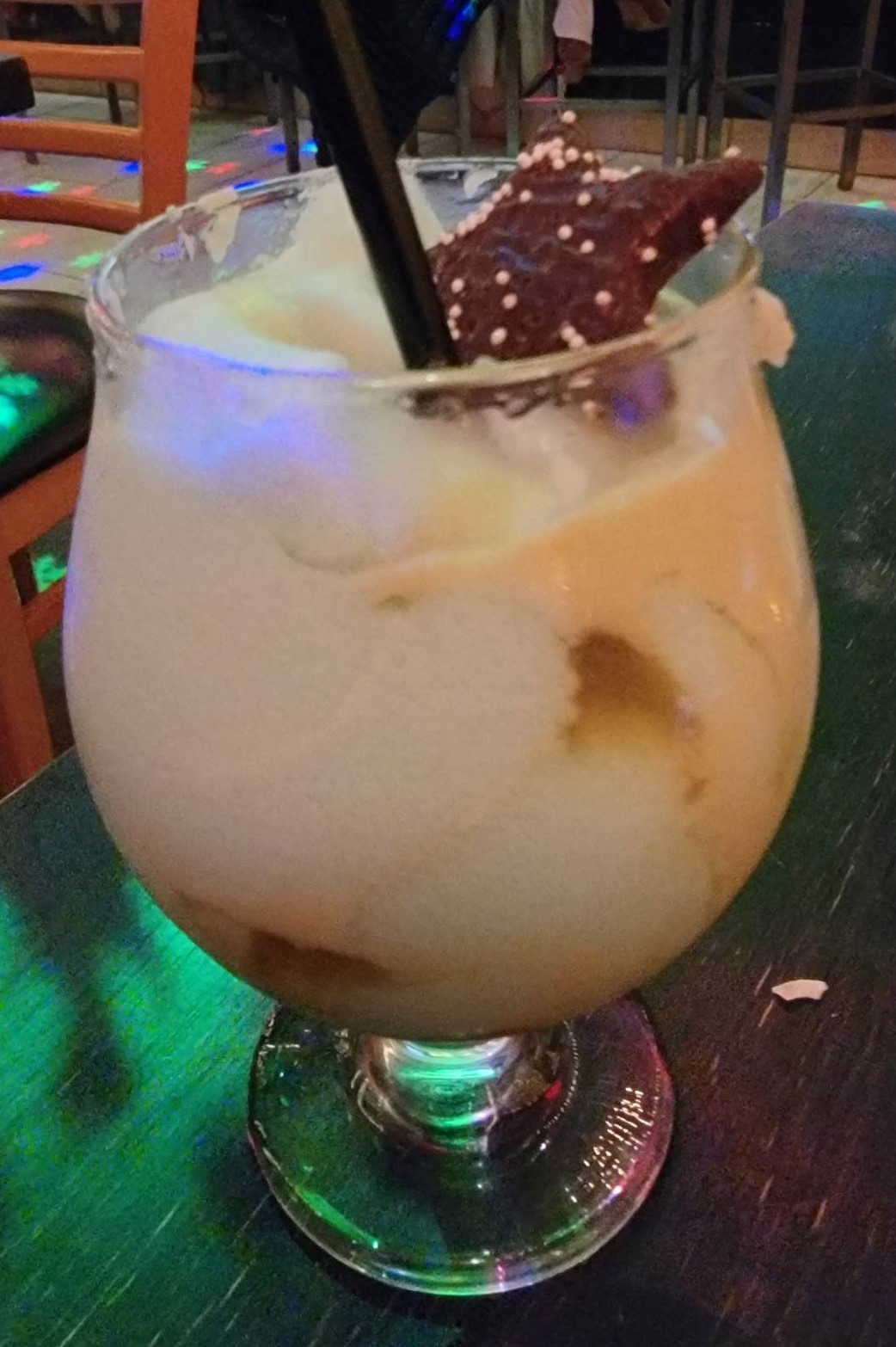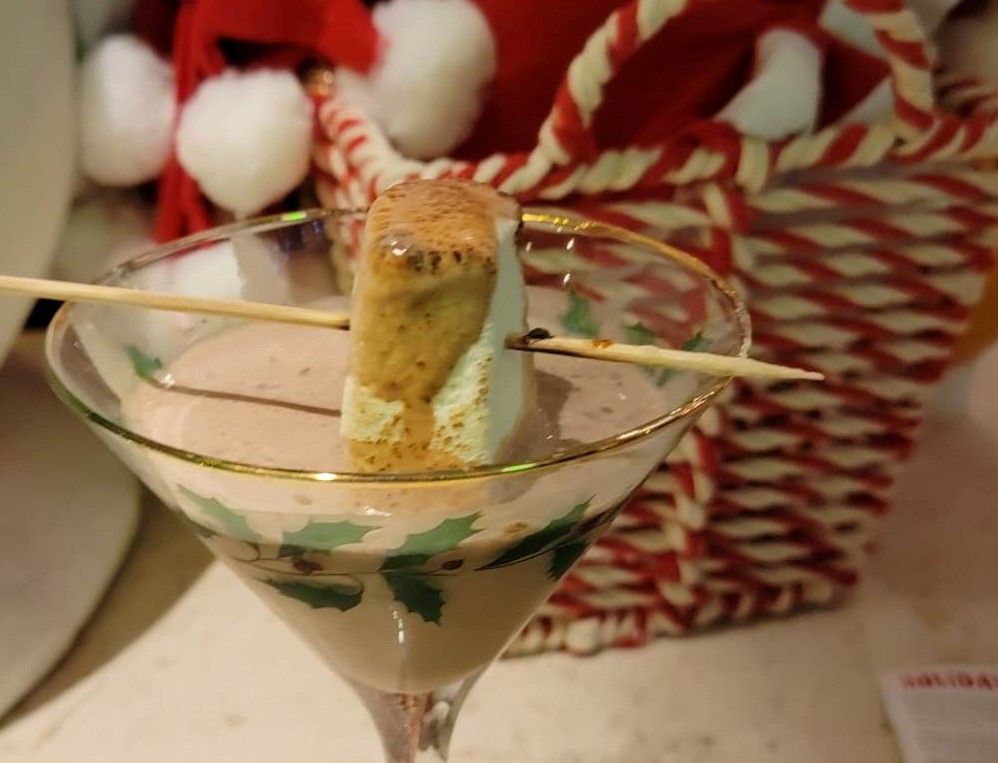 Another cocktail to try is the Jack Frost. This is a crazy concoction of frozen pineapple, with coconut cream and blue Curaçao in a glass rimmed with coconut. What a great holiday twist on the daiquiri – fresh and light. The Gingerbread G&T features infused Amaretto, Citadelle gin, and tonic water while the Hansel & Gretel joins vanilla vodka, Kahlua, Frangelico, Amarula, gingerbread simple syrup, and a cinnamon sprinkle. Totally irresistible is the extra special Youngblood Campfire Martini with vanilla vodka, heavy cream, crème de cacao, and a marshmallow toasted tableside. I also tried one of my new favorites, eggnog and Kahlua. Wow, I'm going out to buy eggnog and Kahlua so I can make this at home.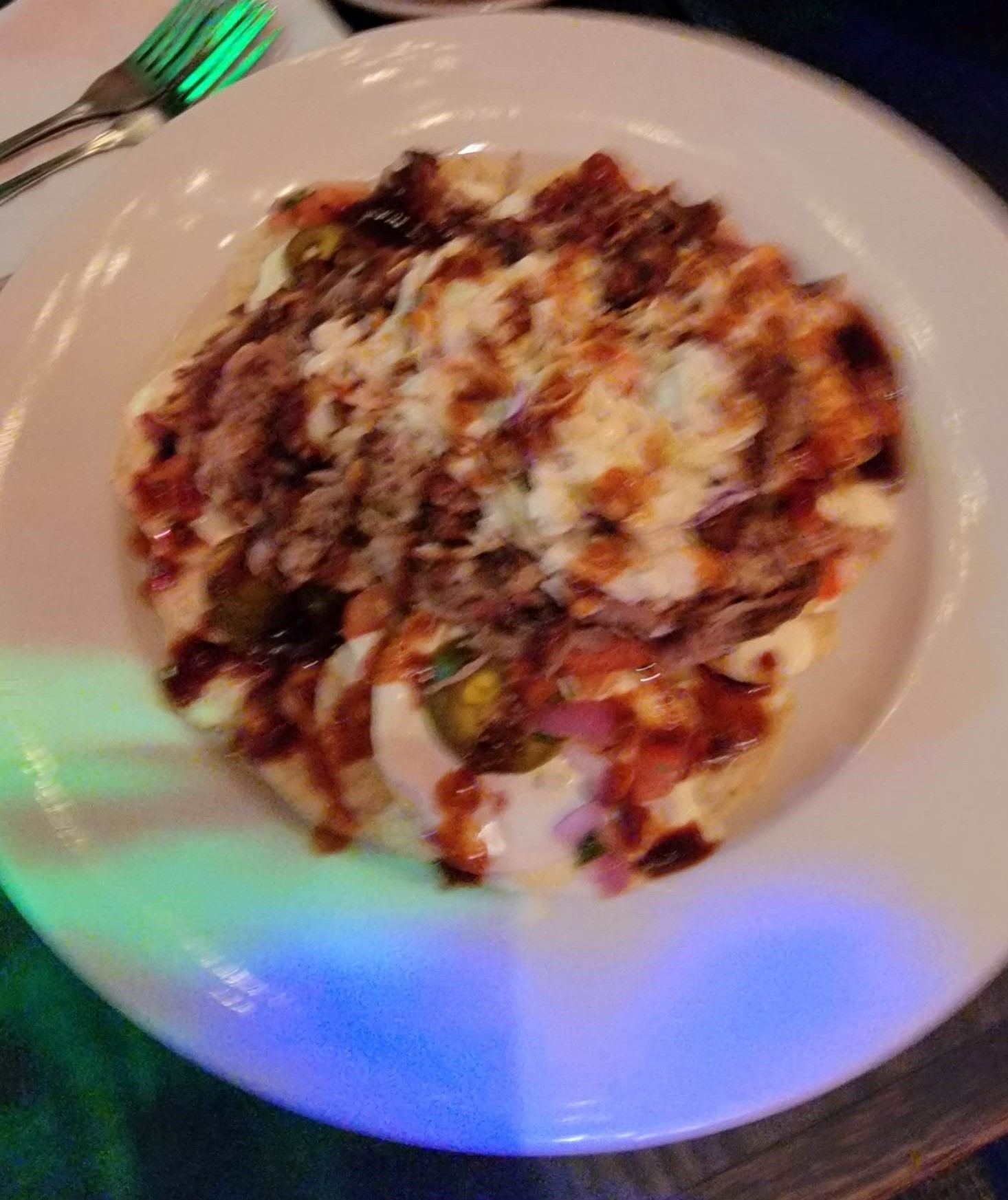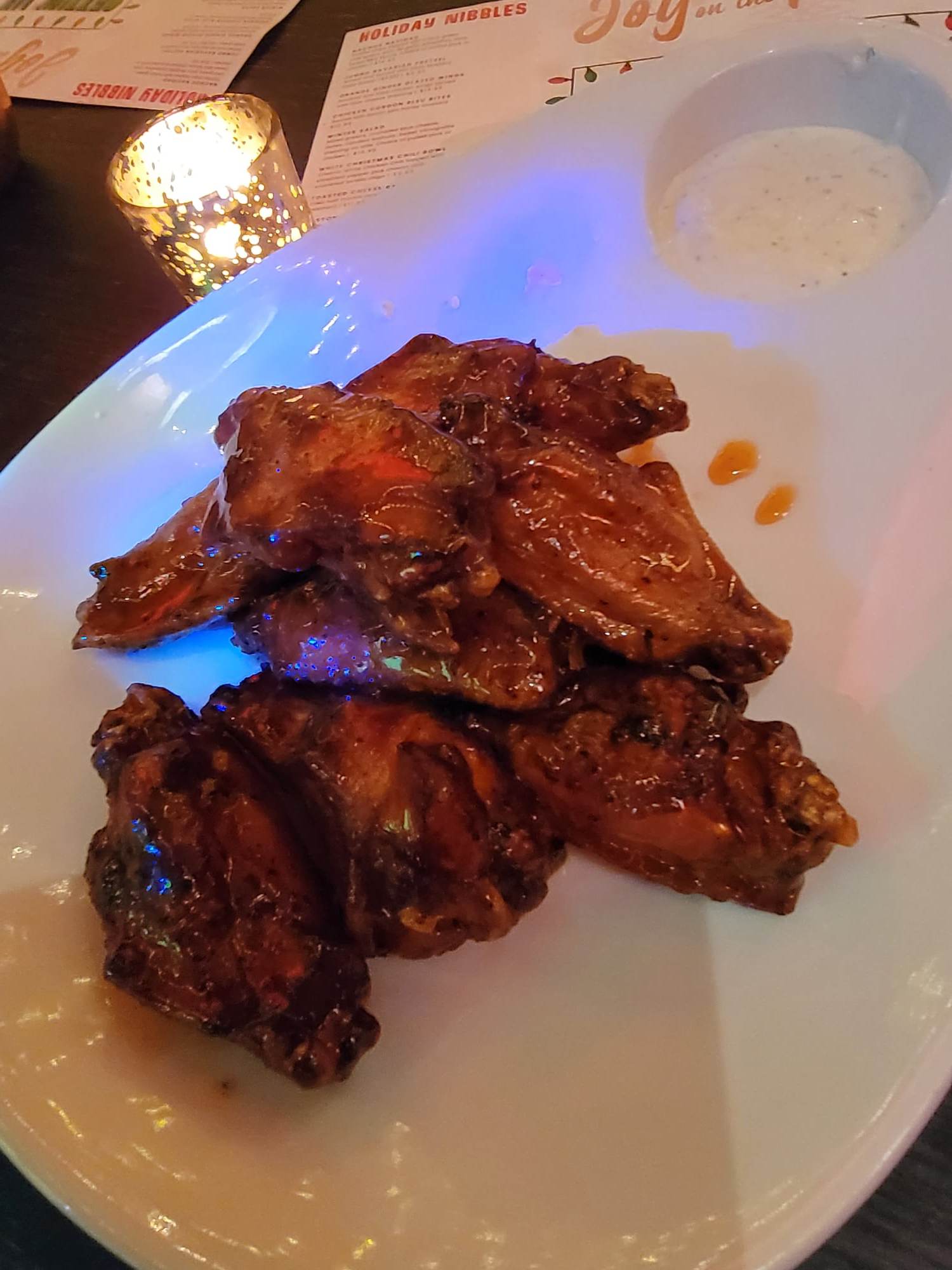 Nibbles include Nachos Navidad made with tortilla chips topped with Hatch green chili, queso, pico de gallo, jalapenos, slaw, and sweet BBQ sauce all topped with your choice of pulled pork or chicken. We tried the pulled pork version and couldn't stop eating them. The queso and jalapeños bring enough heat to cut through the delicious richness. The Orange Ginger Glazed Wings will tickle your taste buds with smoked, then fried chicken wings served with blue cheese dressing. The wings are so sticky and good, you don't even need to dip them. We 'fought' over the last wing so you might want to make it a double order. We really enjoyed the Winter Salad filled with mixed greens, crumbled blue cheese, dates, candied walnuts with a sweet vinaigrette on the side topped with your choice of pulled pork or chicken. We chose the chicken which resulted in slices of smoked chicken. The chicken married the sweet, crunchy, salty, and fresh flavors of the salad. The vinaigrette was the perfect dressing for the salad. Hold the meat and the cheese and you've got a salad that would please a vegan.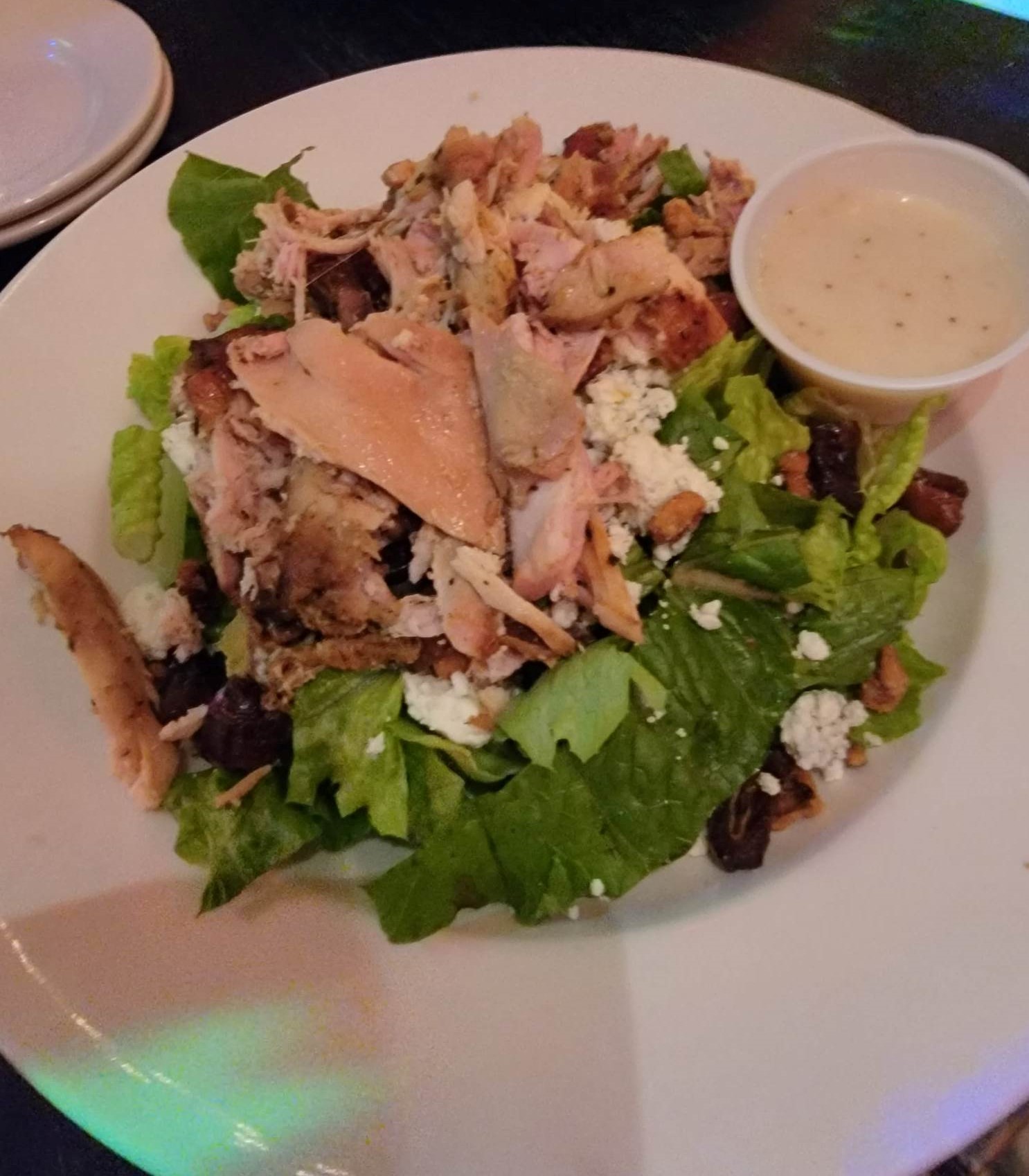 The White Christmas Chili Bowl features the award-winning white chicken chili from Pork Barrel BBQ topped with shredded pepper jack cheese and crumbled tortilla chips. This chili will warm you up from your head to your toes, perfect for a cold winter evening. I haven't had toasted cheese raviolis for years. They show up on the menu as fried half moons with a sweet marinara. Perfect for the vegetarian in your group. Yummy!  For a more substantial meal, order the Bostonian Turkey Burger topped with lettuce, crumbled blue cheese, cranberry sauce, fried onions, and honey mustard on a brioche bun and served with sweet potato fries. It's a Thanksgiving meal on a bun.  The Jumbo Bavarian Pretzel is the perfect bar snack. Picture a giant salted pretzel to dip in Dijon mustard. Make it more decadent by adding queso.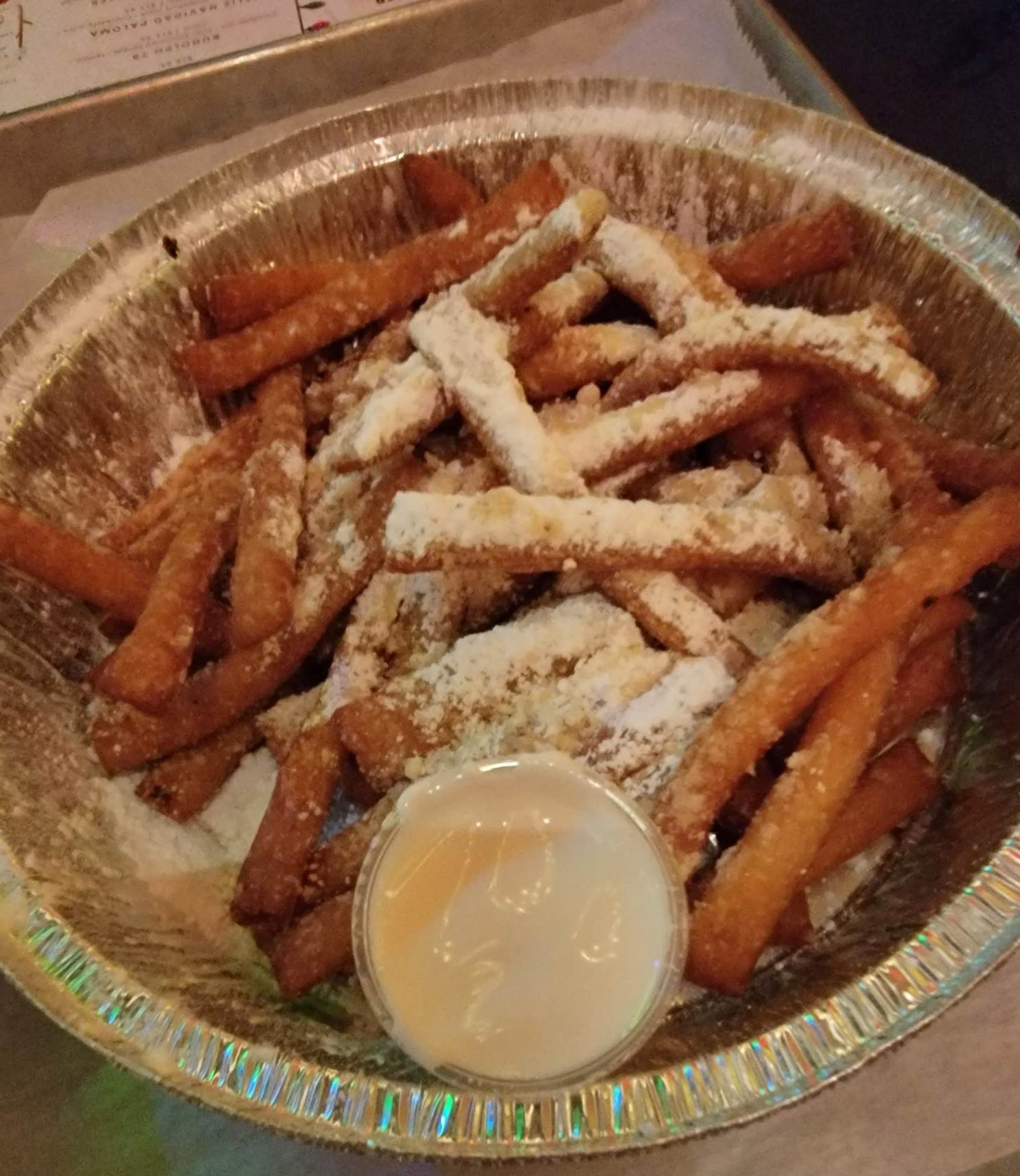 Do not miss the Sweet Delights. Whoever thought up making Fried Funnel Cake Sticks and pairing them with marshmallow cream is a genius. It's a funnel cake, it's a churro. And dipping a stick in the marshmallow is killer. The portion was so large, the three of us couldn't finish it even though we wanted to.  The Dutch apple pie with whiskey raisins, bourbon bread pudding, or warm Santa cookies provide more sweet and delicious choices to end the perfect holiday evening.
You can't miss having a wonderful evening at Joy on the Avenue. The food and drink will bring you all of the joy, fun, and love you crave during the holidays. Joy on the Avenue is open Monday through Thursday, 5 p.m. – 10 p.m., Friday and Saturday, 5 p.m. – midnight.