Del Ray Doings
1,100 Candy Cane Bar Crawlers Attend Festive Celebration
Costumes, Cocktails, and Christmas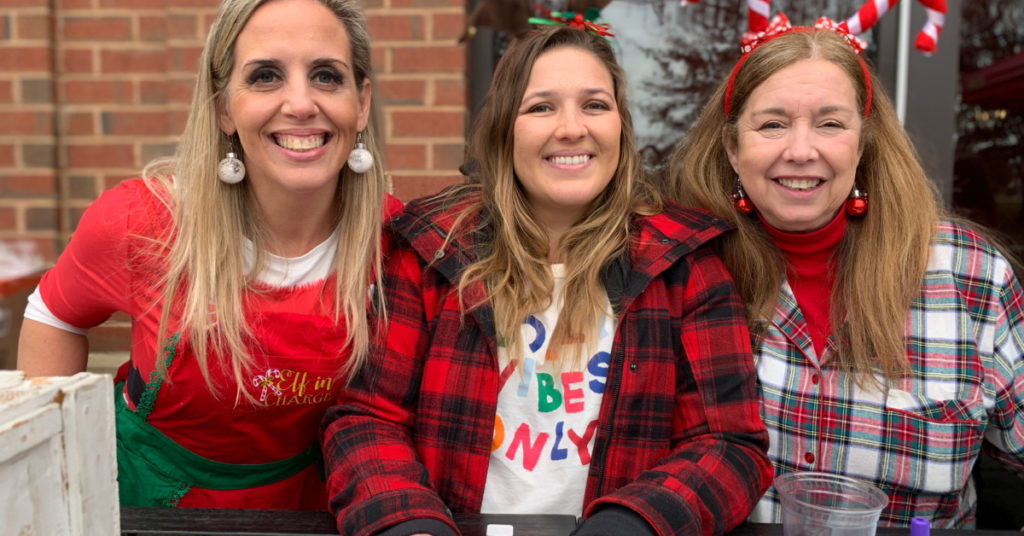 ALEXANDRIA, VA – A record-breaking 1,100 registered participants attended the 7th Annual Candy Cane Bar Crawl on Saturday, December 10th in Del Ray. Hundreds of people arrived in holiday attire of bright colors, jingle bells, Santa hats, and flashing tree lights to visit the over 20 participating area restaurants in the Crawl, hosted by the Del Ray Business Association(DRBA)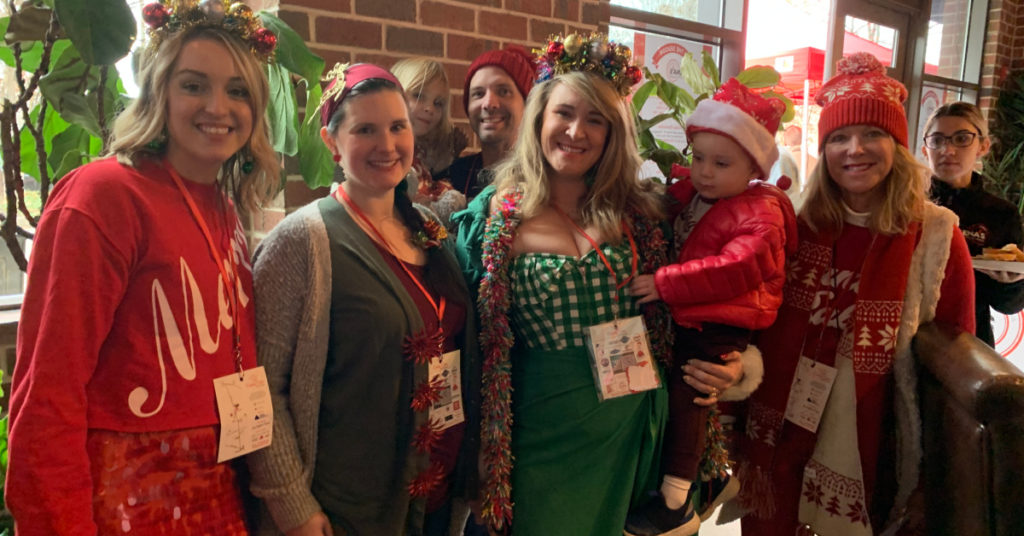 The Jen Walker Team presented the event to benefit the fundraiser Mount Vernon Community School PTA "Blessings in a Backpack". The Team is made up of associates from McEnearney Associates Realtors, Jen Walker, Nancy Lacey, Suzanne Kovalsky, Micki MacNaughton, and Adrianna Vallario. The annual event grows larger every year.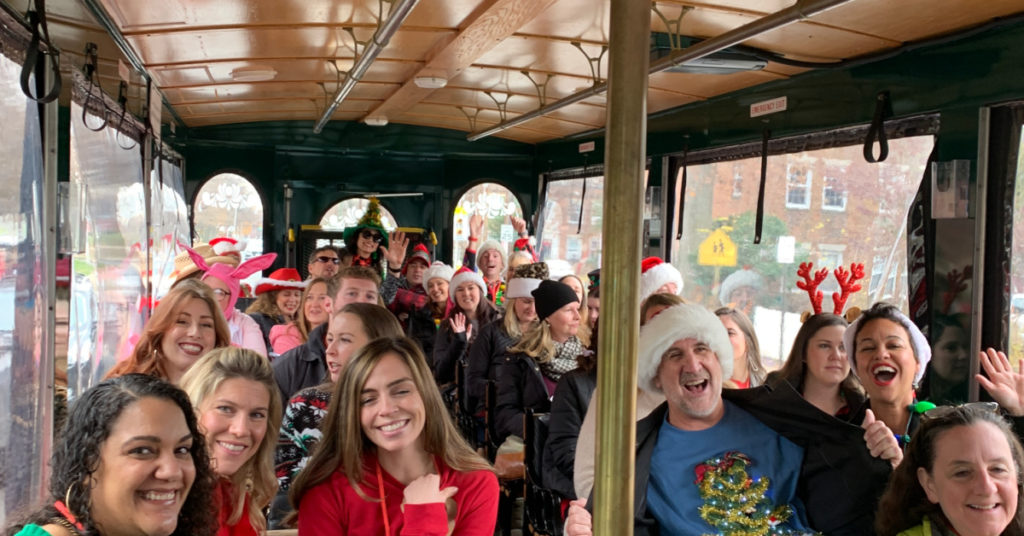 Dr. Lauren Fisher, Del Ray Business Association president, stated that this was one of the biggest Crawls yet, with the beloved Bands and Brews event this past summer setting the record and pace with over 1,400 people.  
"It's a good way to kick off the holidays because it's fun and stress-free. We even had friends from Maryland and D.C. come down to attend," said Meg Ahern, Bar Crawl volunteer.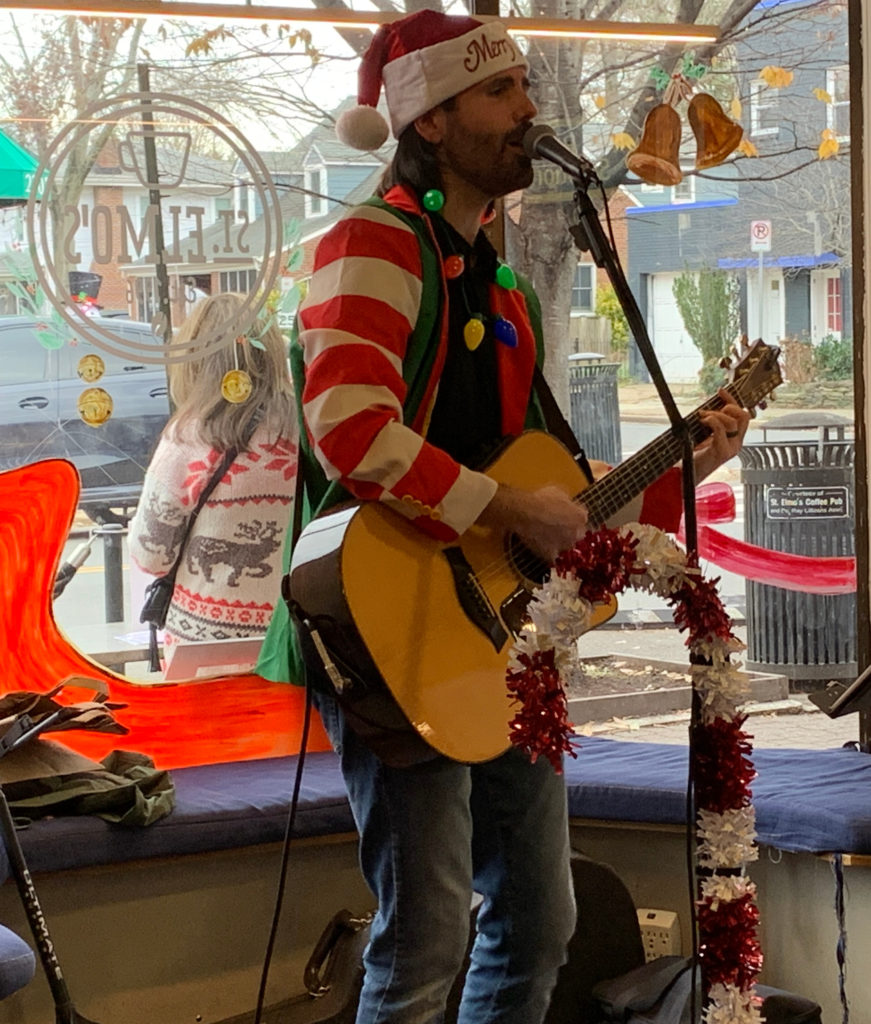 St. Elmo's Coffee featured two musical groups to entertain the crowd at their venue. Early afternoon brought the sounds of Mike Setti and the second half of the day the crowds enjoyed the music of Elizabeth Lane and Marion Hunter. Squid INC performed throughout the day at Del Ray Pizzeria.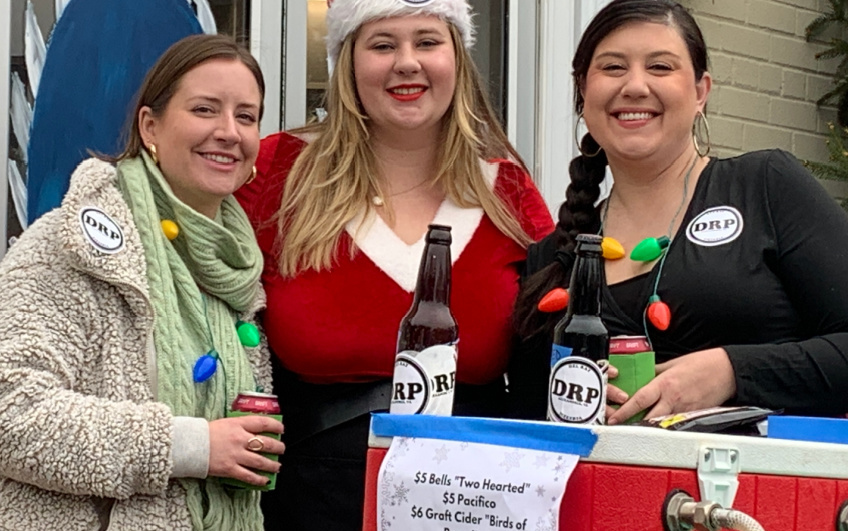 DRBA organized the event with every detail planned to precision. Check-In Locations were at Lena's Wood-Fired Pizza & Tap, Northside10, Hops N Shine, Pork Barrel BBQ. As registrants checked in, each received a laminated card on a bright red lanyard with a map of the restaurants on one side and the QR code for the food and drink specials and digital programs on the other. Trolley Stop ran two alternating routes for safe rides for the revelers. 
"I love it!" said Richard Simon, a trolley driver for many years. "Makes me wish I'd brought my Christmas gear." He said everyone is thankful and happy to have a safe mode of transportation throughout the afternoon. His service gave travelers a feeling of safety and reassurance throughout the day.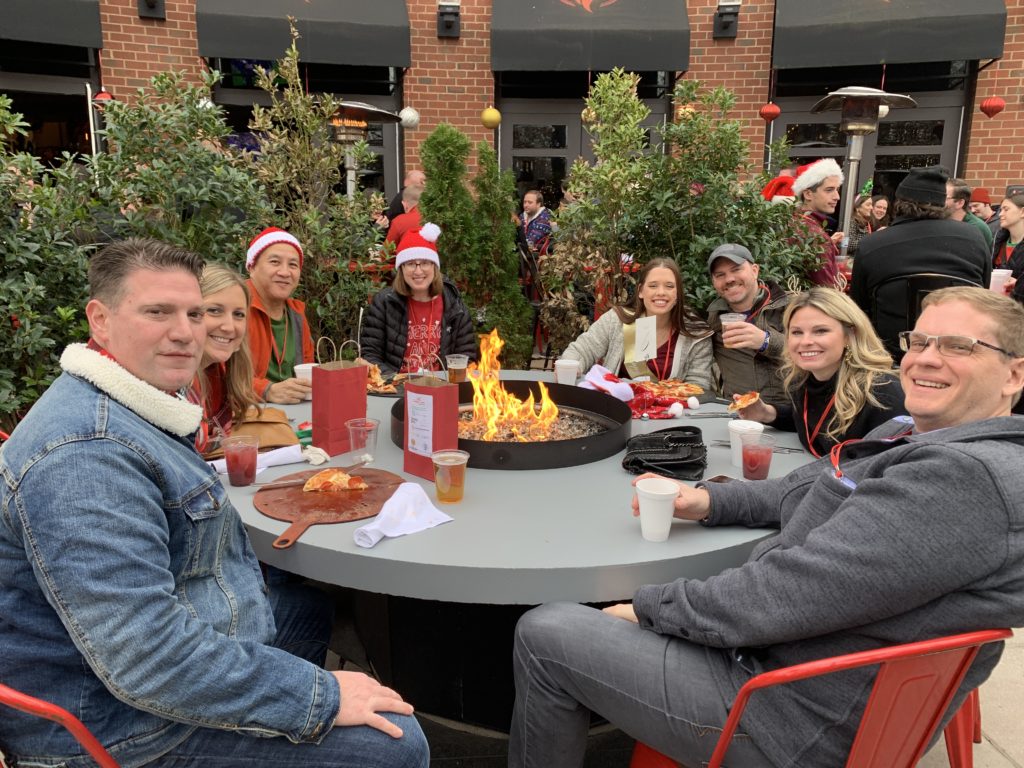 Misha Meyer, trolly volunteer, said that her favorite part of volunteering at the Candy Cane Bar Crawl is "getting to see all the people I know, and the people I don't know. It's fun to see everybody get dressed up."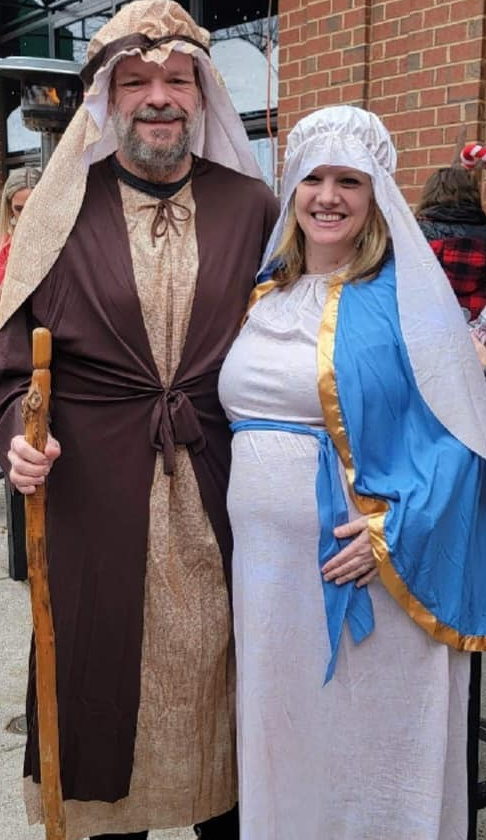 Citizens and visitors to the town enjoyed the light-hearted event, with many of the restaurants featuring the FAFA World Cup games in every sports bar. If people weren't watching the game, they were definitely enjoying the merriment of singing, dancing and laughing. Spending time together with friends has been longingly awaited by so many folks since the start of the pandemic.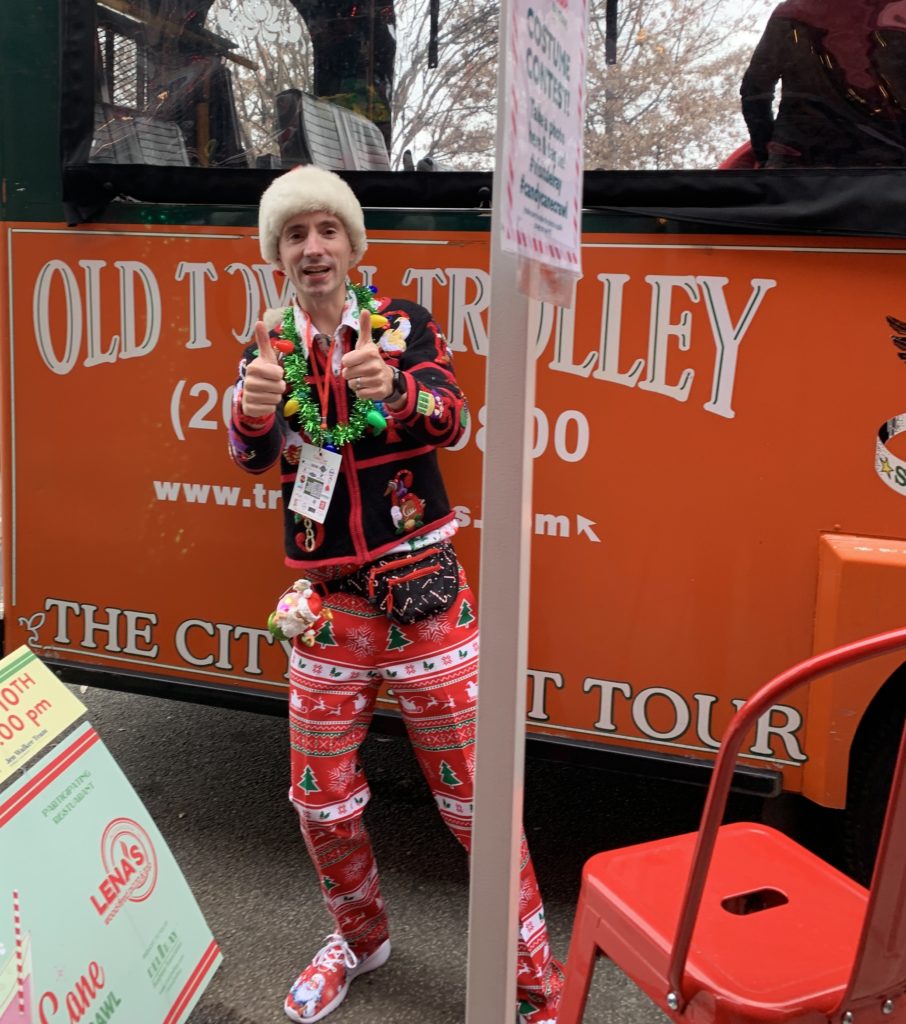 Ken Kralick and his wife attended their 4th year, along with their neighborhood group in Kingstowne, and this was their third year supporting "Mr. Christmas", a true favorite year after year.
"We had no idea it was a dress-up (event)," Samantha and Nick Meakrase said. "We decided that the best way to go to everything is to run to each restaurant." With 19 participating restaurants, the Meakrase's seemed determined to visit them all!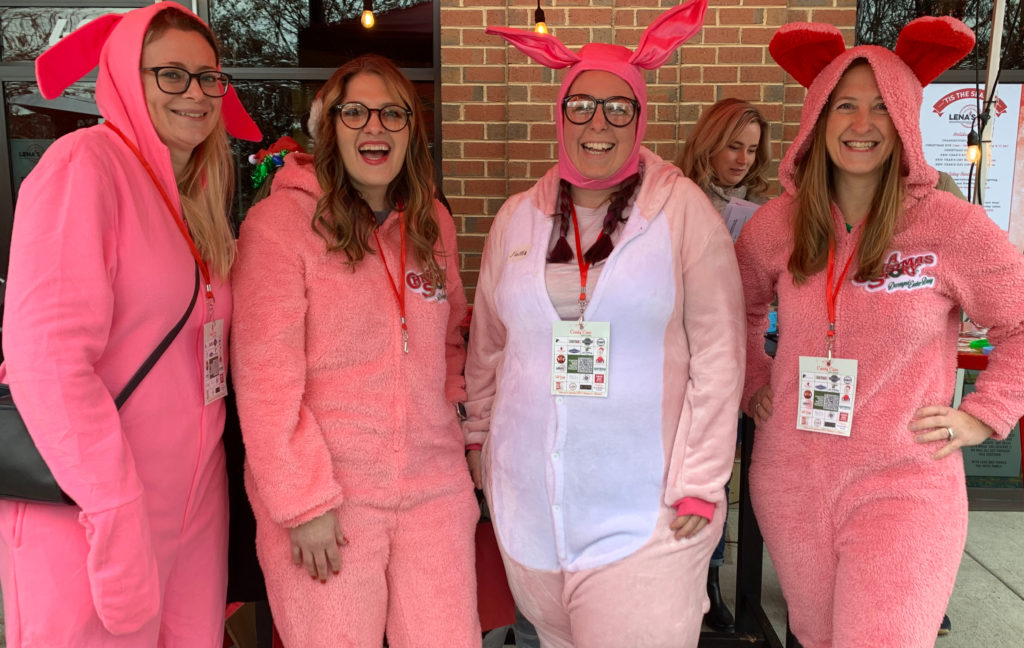 "We're regulars. We support Del Ray, we support small businesses, that's why we're here," Davis said. She said her favorite part of the crawl is the community feel. You can have a nice buzz by five o'clock, and then you go to bed," laughed Sammi Kerley, who was at the Pork Barrel BBQ Restaurant. She was joined by her friends, Kyli, Sonny and Lee, and Pete Faccione, who was celebrating his 40th birthday) and Santa (Dan Chambers).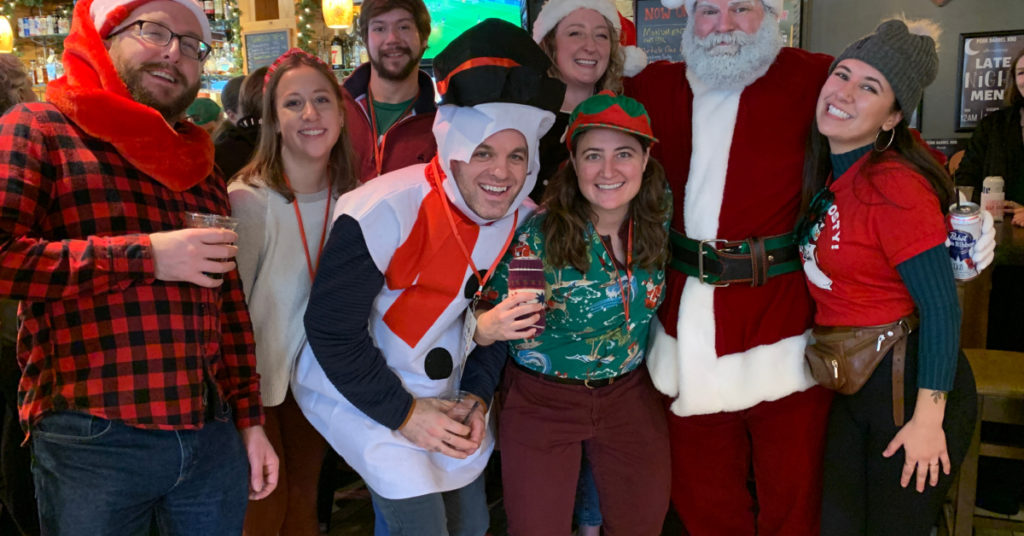 Every participating restaurant went to great lengths in curating festive holiday cocktails and savory noshes.
"I like Lena's but I also like Del Ray Cafe," said Christina Davis, as this was her second bar crawl, when asked about her favorite restaurant. 
Huge shout-out to all the participating restaurants which included: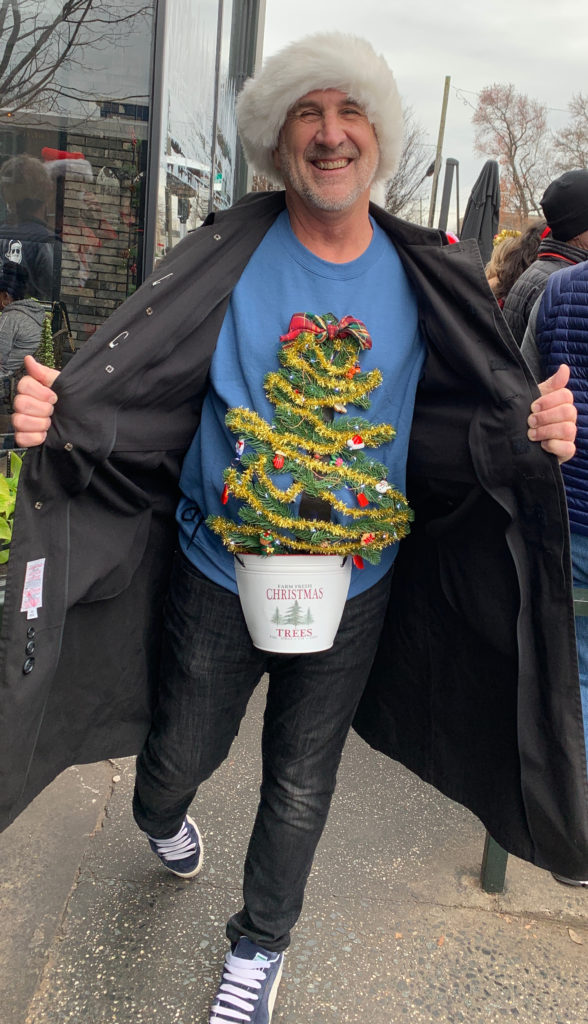 [SEE ALSO:  Alexandria Police Department Receives $147K in Funding To Fight Hate Crimes]