Holiday Decor
Winners Named in Annual Alexandria Holiday Decorating Competition
Old Town Walled Garden Club hosts beloved tradition for 53rd year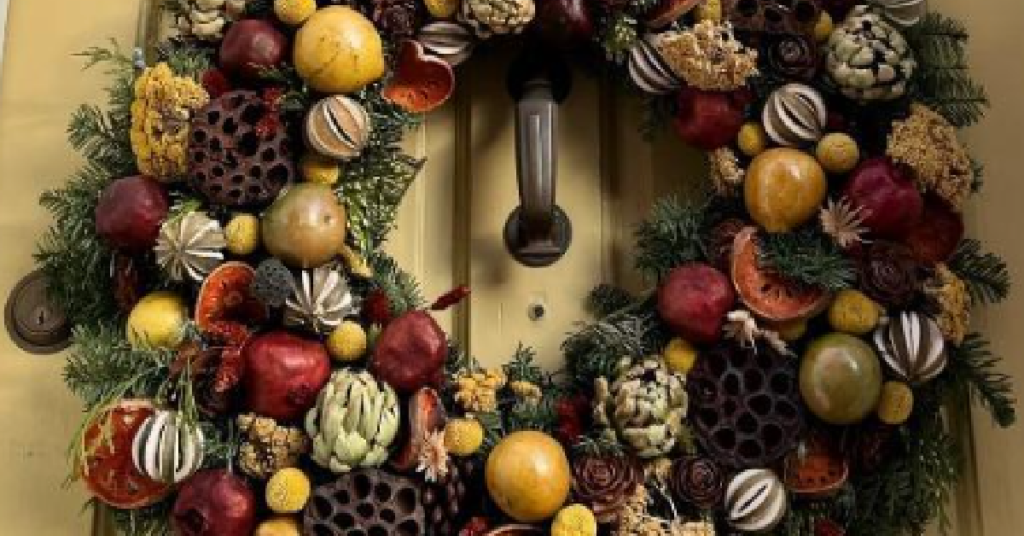 ALEXANDRIA, VA – In its 53rd year, the Old Town Walled Garden Club (OTWGC) is pleased to announce the residential and commercial winners in this year's Annual Holiday Decorating Contest.
The contest recognizes the most striking holiday exterior decorations in Alexandria's Historic District. Residents and visitors alike are encouraged to visit these elaborately decorated homes and locations for an extra bit of holiday thrill!
"We feel so lucky to be able to walk around Old Town and view all the lovely decorations for Christmas. It was so hard to choose!  Congratulations to all the winners and honorable mention recipients!," said Old Town Walled Garden Club in a recent press release.
Judging criteria included originality of design, scale, color, contrast, and attractiveness from the street view. For the residential competition, decorations were to be created by the homeowner. 
The OTWGC chose the following three winners for the Homeowner Category: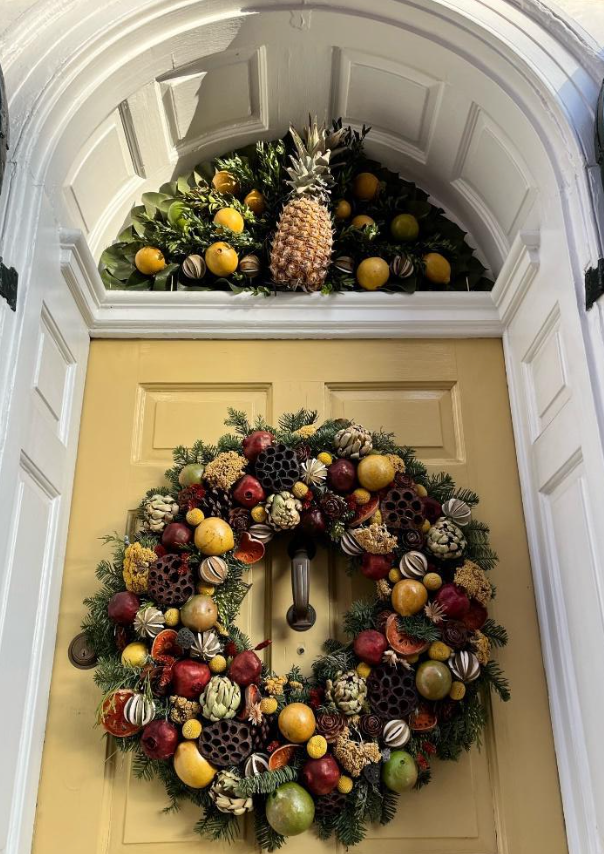 307 N Washington St.  Owner:  Brian Branton. A very traditional natural pine wreath decorated with yellow Belani nuts, dried pomegranate, lotus pods, dried quince and dried yarrow.  The owner didn't neglect the transom window, even topping it off with a welcoming pineapple!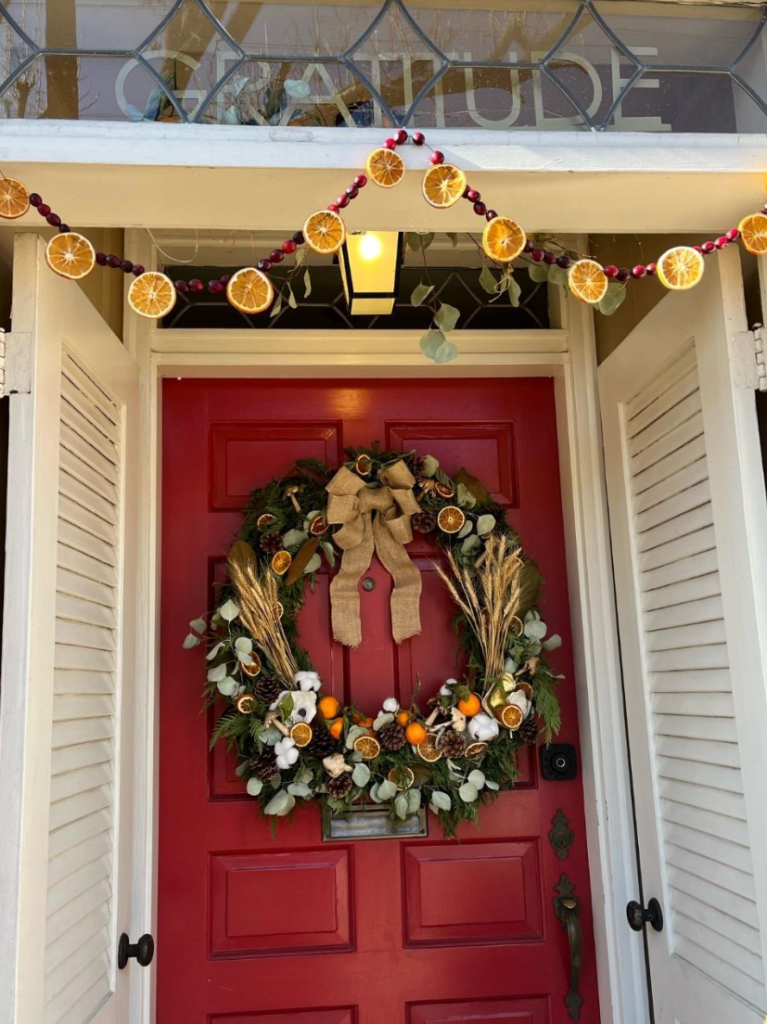 403 S. Pitt St. Home of Andrew Trask and Christine Carroll. Special recognition goes exclusively to Carroll, who was solely responsible for the design and decor of the beautiful wreath with dried fruit, cotton pods, wheat and burlap ribbon. The garland over the doorway is strung with dried orange slices and cranberries.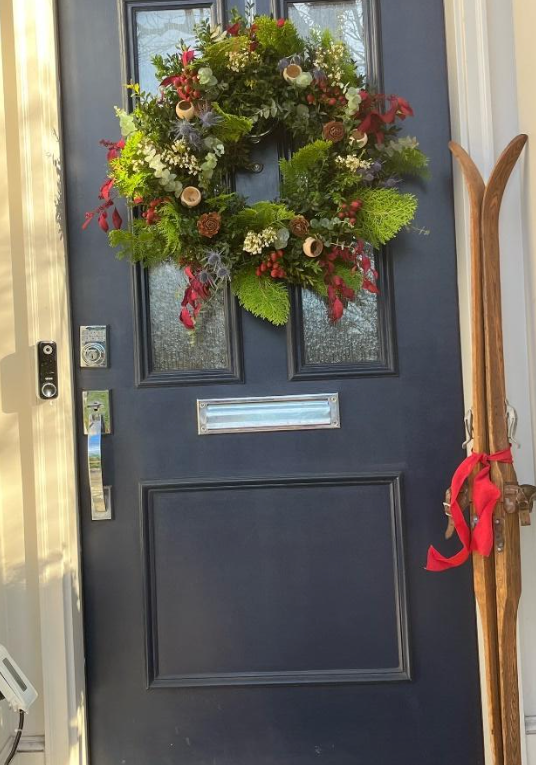 422 S. Columbus St. Owner: Karl and Lisa Kocsis. Beautiful mix greens wreath, accented with eucalyptus, pine cones, dried pods, and blue thistle.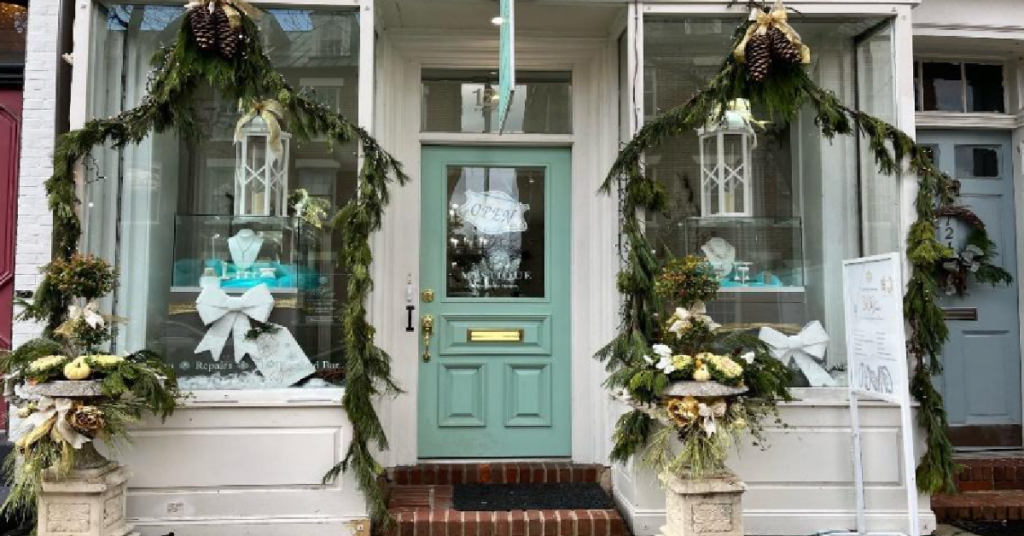 Honorable Mention in the Commercial Category went to Mystique Jewelers at 123 S. Fairfax St.which featured a natural pine garland with large pine cones and pumpkins.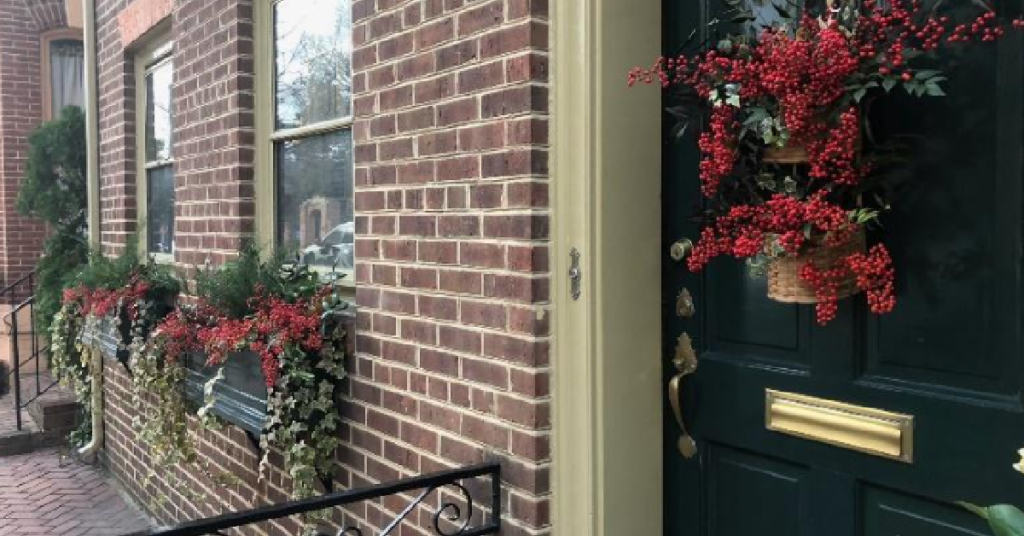 Honorable Mention in the Homeowner Category was awarded to Pat Braun for the home at 206 N. Columbus St.  The Old Town Walled Garden Club gave special thanks to longtime Club Member Pat Braun, who kept this contest alive for many years. They said they truly appreciate all her hard work.
Honorable Mentions for Homeowner Category for Most Creative went to: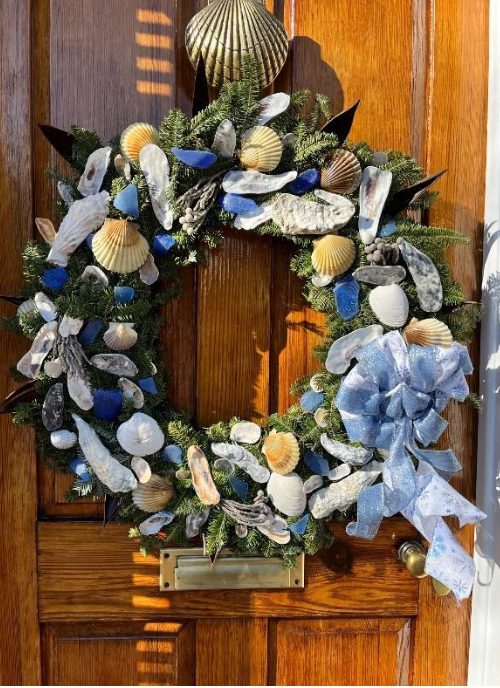 Owner Cathy Cotell at 607 S. Fairfax St. was recognized for her creative use of various shells and blue sea glass to create a nautical-themed wreath.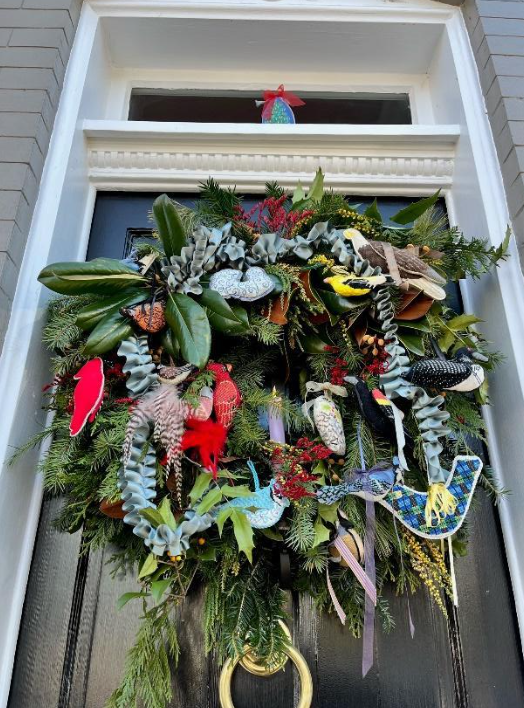 Owner Linda Sheldon at 612 S. Fairfax St. was mentioned for her unique use of various greens, including pine and magnolia leaves, accented with lovingly-handmade needlepoint birds.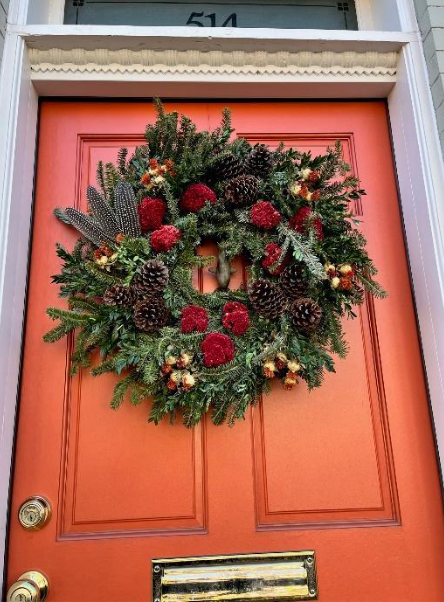 Owners William and Cathleen Phelps at 514 Prince St. were spotlighted for their gorgeous wreath pops on the orange door, which were made of natural greens, including pine and boxwood, accented with pinecones, red flowers and feathers.  
For additional information, contact the Old Town Walled Garden Club at [email protected]. [SEE ALSO:  Commanders' Dotson Visits Alexandria Health Clinic to Encourage Cancer Screening]