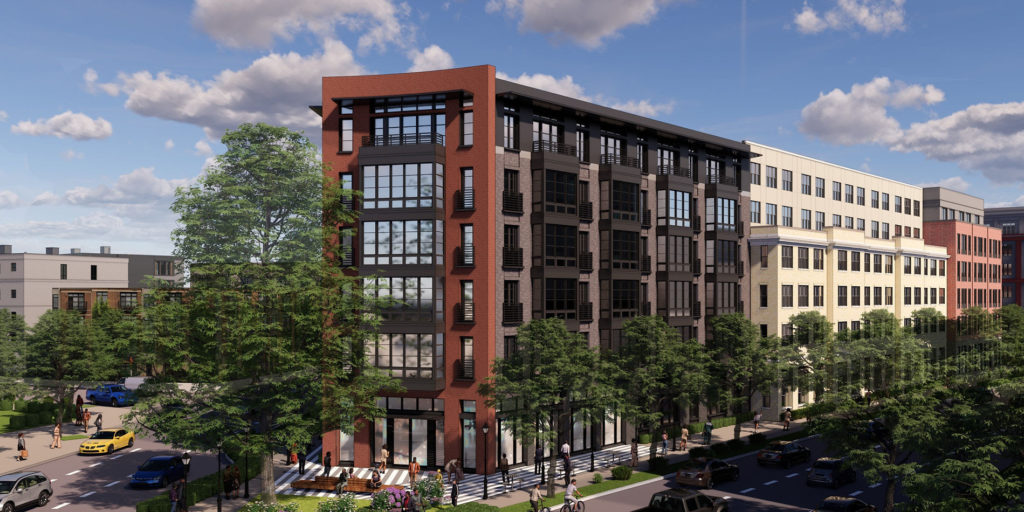 ALEXANDRIA, VA – In the first Council Connection newsletter of the new year, Mayor Justin Wilson announced that more affordable housing is coming to Alexandria. In February, City Council and the city's Planning Commission will review an application for the redevelopment of Samuel Madden Homes on N. Henry Street.
The site, currently owned by the Alexandria Redevelopment and Housing Authority (ARHA), has 66 units of public housing. The redevelopment plan calls for the construction of a new property with 532 units. Three hundred twenty-six of those would be designated affordable housing, while the other 206 would be market-rate units.
Wilson clarified the definition of affordable housing, writing that it is often confused with public housing.
"Most of the new committed affordable housing developed by the City is in partnership with non-profit affordable housing developers, or committed units," he explained, "that are provided by private developers as a development proffer, typically in exchange for density."
The Madden project will be followed by the replacement of Ladrey High Rise. Currently public housing ARHA recently chose WinnCompanies and IBF Development to to work on the redevelopment.
ARHA manages 1,079 units of affordable housing in Alexandria. They also oversee the Section 8 Housing Choice Voucher program. This program uses federal government funding to help 1,906 low-income families live in privately-owned housing.
170 Alexandria Residents To Receive $500 Stimulus Checks Beginning February 2023