Community News
Pets
Trending
Award-Winning Doggie Daycare and Boarding Center WHOLE DOGZ in Alexandria Celebrates Ten Years with New Services
Grooming Seven Days a Week and Top Notch Dog Training Now Available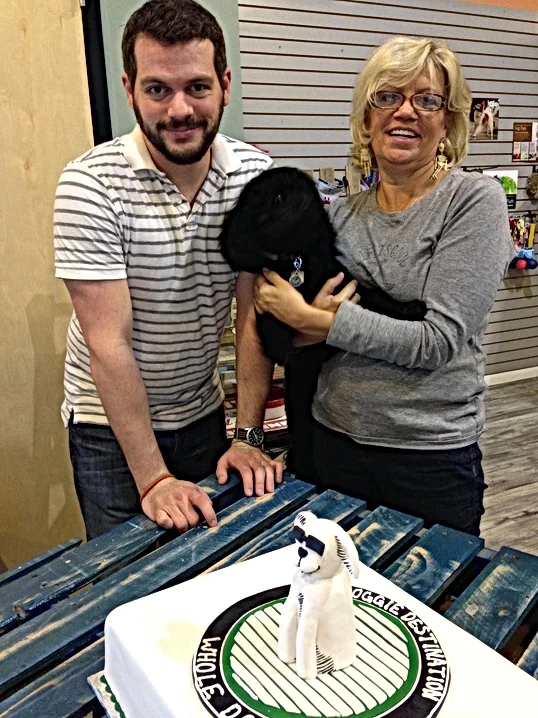 ALEXANDRIA, VA – Since they started Whole Dogz ten years ago, mother and son owner/operators Patrick and Mary Kenkel have been passionate about centering their business on the "whole" dog — from what they eat to how they play. Now as they launch into their second decade, they are stepping up the game, by adding new experts in training and organic grooming.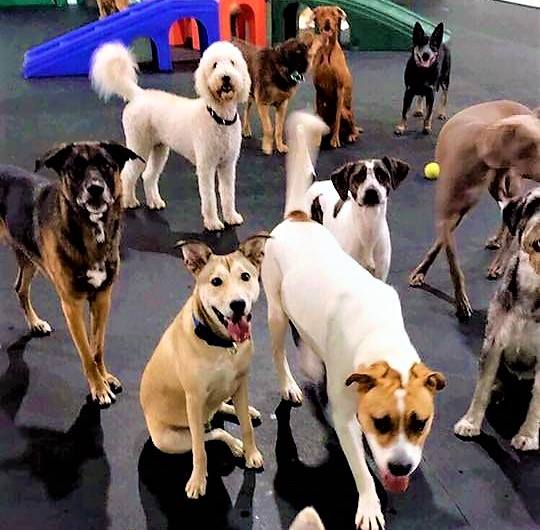 TRAINING
"We're thrilled to bring on expert dog trainer Geoff Smith to run our new training division," says Mary. "While we have always offered the option of having your pup do agility work during daycare or boarding, we are expanding to include Cooperative Care (ways to help make your pup more comfortable at the vet or the groomer), Active Learning, Nosework, Learning to Play, and of course, Agility time," she adds. Geoff comes to Whole Dogz with an impressive training background including certifications for Canine Good Citizen, AKC Star Puppy, and AKC Trick Dog training.
Customers can schedule the training sessions during daycare starting on February 1.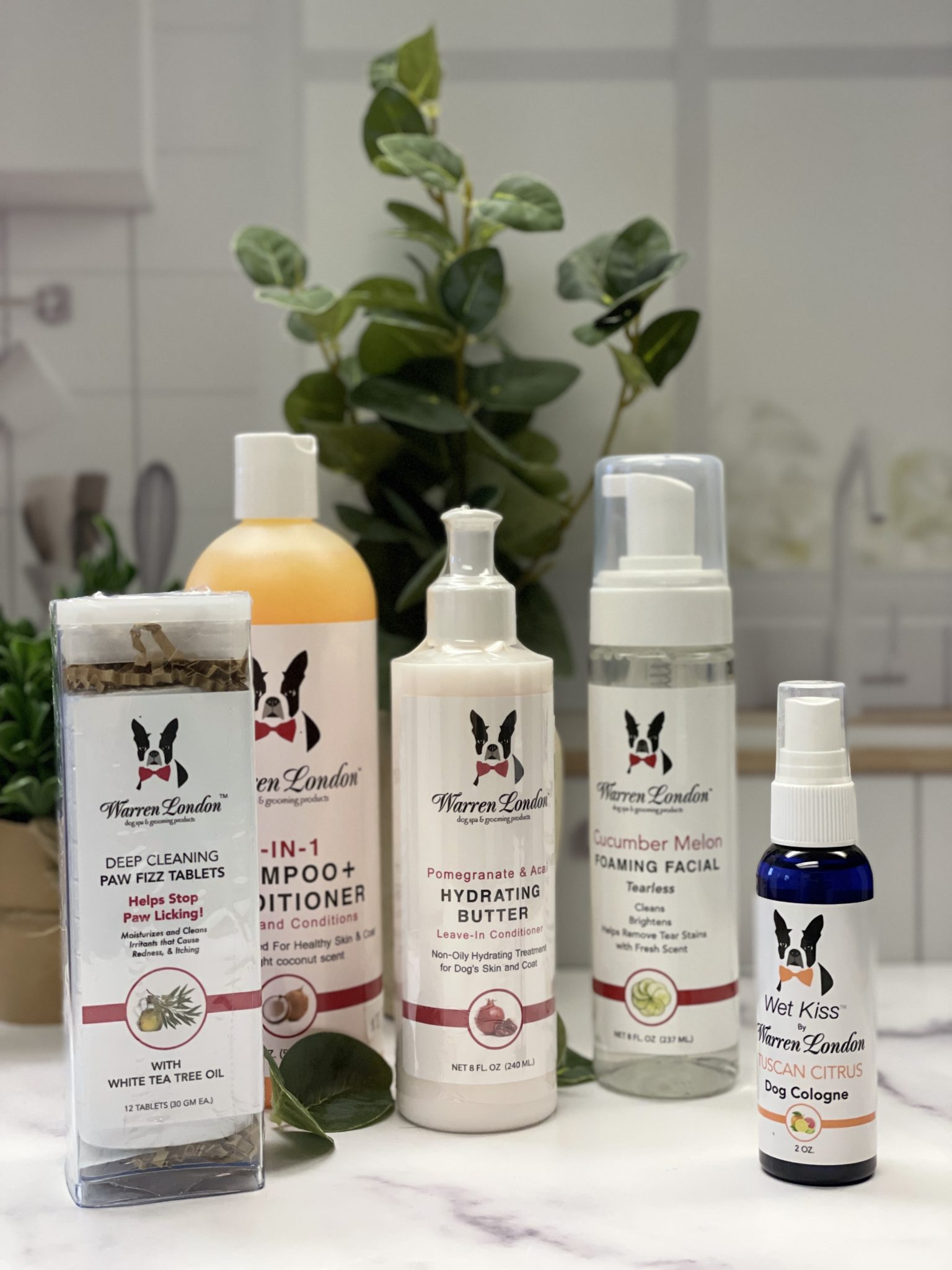 GROOMING and DIET CARE
Whole Dogz is also expanding its organic grooming services by making them available seven days a week. "We provide a spa-like experience, complete with all organic shampoos and dog care products, and offer all the traditional grooming services, and more," says Patrick.
In addition to daycare and boarding, Whole Dogz has an extensive selection of healthy food, supplements, and great toys and gifts. "We do extensive research on food and the supplements we offer to assist pups with tummy, allergy, behavioral and general health support," says Patrick.  "For example, we look forward to the arrival of the new Milk Bone alternatives from CoCo Therapy which should be arriving any day."
Mary Kenkel has become an expert in dog diets and she says that checking the ingredients on all foods and treats is the best thing you can do for your dog. "Many people are surprised to discover foods are often loaded with soy, corn gluten, chicken, meat byproducts (you don't want to know what makes up a meat by-product), sweet potato, legumes, chickpeas, etc. – including those food often suggested by vets.   A simple change of food, and switching away from treats with poor ingredients will solve many tummy and allergy issues.  We are also constantly searching for new suppliers and have just brought in a supplement for allergies that we are trying out on our own pets and are eager to share with the public!"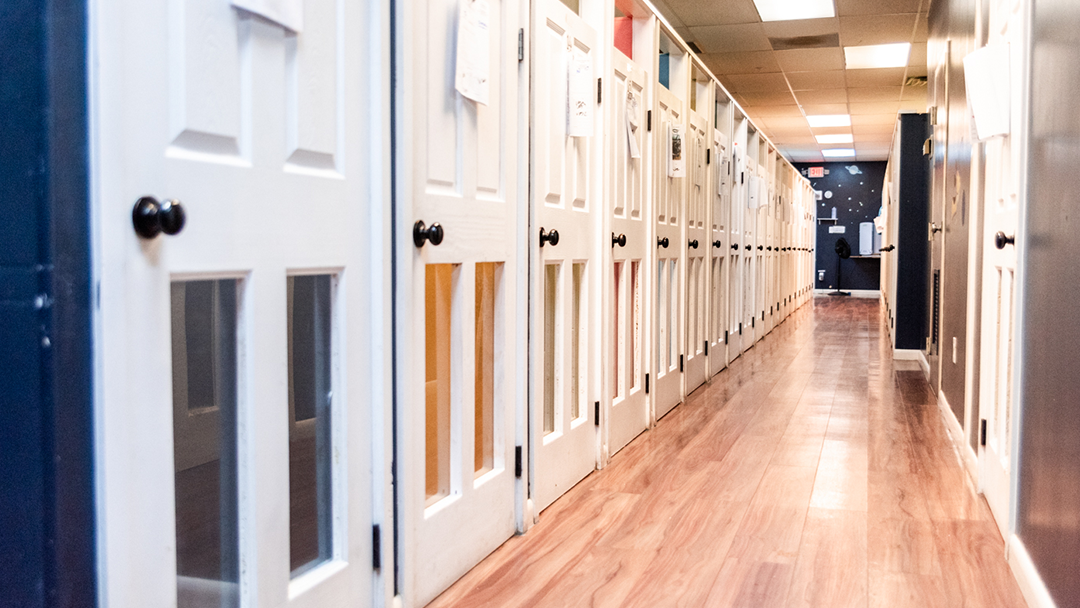 DAYCARE and BOARDING
Whole Dogz offers daycare in one of the largest facilities in the area with separate daycare for small, medium and larger dogs.  Dogs are temperament-tested, so sometimes you may see a larger dog in the small dog room, because that is what makes them more comfortable.  "We also offer all suite boarding, providing a "like-home" experience for your pup.  No cold cages in our facility!" say Mary and Patrick together.
The facility also has webcams in each group dog parents can see their pups during the day, and there is an overnight manager to ensure the safety and health of all dogs in their care.  Some dogs even sleep in the manager suite, if they are not comfortable in a room alone.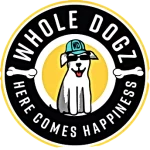 Whole Dogz is located at 4748 Eisenhower Avenue, Alexandria.  It is open M-F from 7 am – 7 pm; 8 am – 6 pm on Saturday's and Noon – 5 on Sundays. Whole Dogz has been voted Alexandria's favorite doggie day care and boarding facility five years in a row by Zebra Press readers.