School News
In Need of Special Education Teachers, ACPS Partners With GWU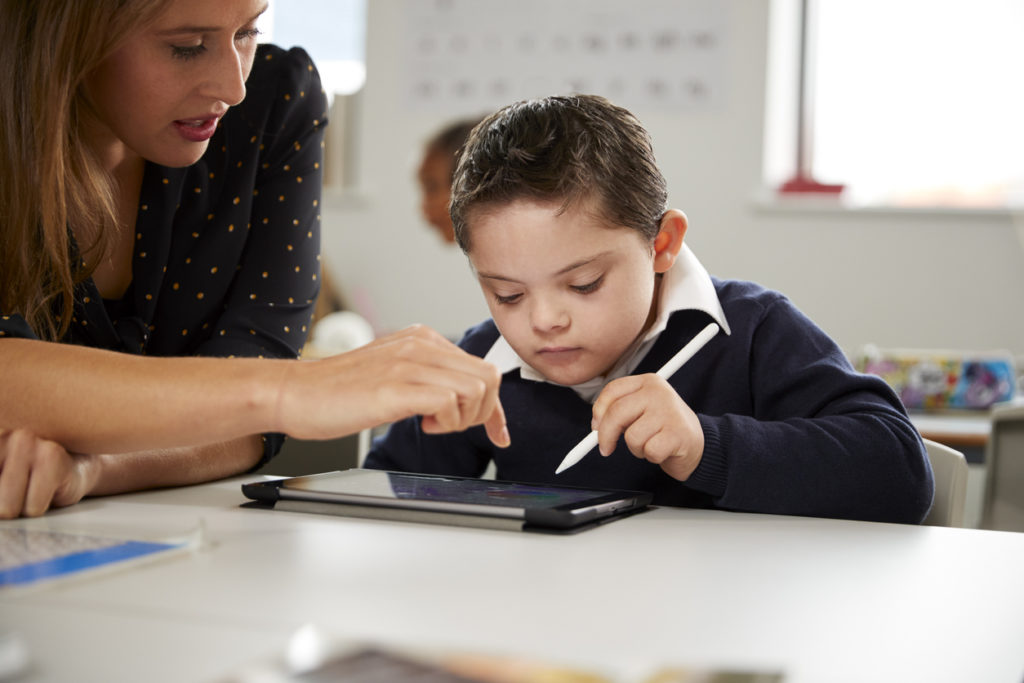 ALEXANDRIA, VA – Alexandria City Public Schools (ACPS) announced today (Jan. 23) it has partnered with The George Washington University (GWU) for a new program that will bring more special education teachers to the school system. The partnership will enable individuals to apply for GWU's Master's in Special Education program and employment with ACPS simultaneously.
ACPS will host an informational event next month, open to everyone interested in enrolling, including current ACPS employees and GWU students. Details have not yet been finalized, but program enrollment decisions will take place in March. By the time of the informational event, an application and job listings will be available on the ACPS employment page.
"We are so excited about our new partnership with The George Washington University's Graduate School of Education and Human Development as a way to increase interest in special education as a career and add qualified teachers in ACPS," said ACPS Interim Superintendent Dr. Melanie Kay-Wyatt. "As we work to serve all students, it is critical that we explore new pathways to identify highly qualified special education teachers."
This program is one way for ACPS to meet its goal of filling all open positions with qualified candidates. The school system has made steady improvement with its hiring goals over the last year. For example, hires rose by 65% percent in July 2022 when compared with July 2021 and attendance to ACPS-sponsored job fairs rose by 40 percent in spring 2022 compared to spring 2021.
"We are thrilled about the launch of this exciting program and the chance to work with the GW graduates who are committed to helping our students learn and grow," said Dr. Wendy Gonzalez, ACPS Chief of Teaching, Learning and Leadership.  "This is such a rewarding career, and we want to ensure we have compassionate, highly qualified teachers for all of our students."
"Our collaborative teacher preparation partnership creates pathways for paraprofessionals to become teachers, connects GW pre-service teachers to opportunities in a highly regarded local school district," said GWU Special Education department chair Beth Tuckwiller, "and provides a comprehensive, state-of-the-art teacher preparation experience which effectively leverages the strengths and resources of both partners to create a robust and sustainable teacher pipeline."
Program applicants will be invited to attend networking and interview events throughout spring. Hosted by ACPS leaders, this will begin the employment process. Offer letters will be issued by June.