Art Newz & Eventz
Local Surrealism Tattoo Artist Welcomes Miami Guest Artist to Studio February 18-25
Old Town Ink and Art Gallery Owner Jesse Najera is passionate about his love of body art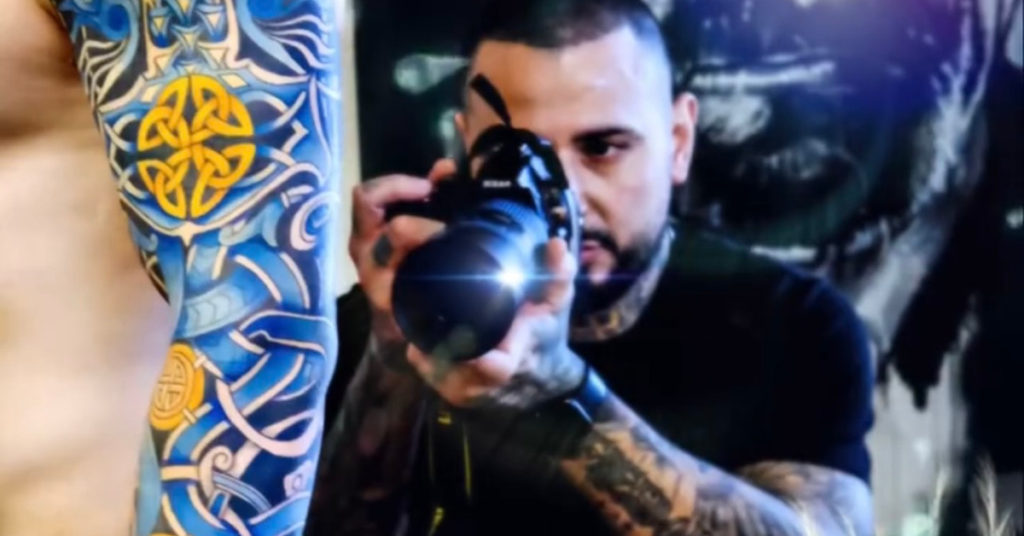 ALEXANDRIA, VA – Old Town Ink in Alexandria is a specialty tattoo studio under the artistic direction of Founder/Owner Jesse Najera, licensed professional tattooer. Having opened slightly over a year ago, Najera speaks about his unique art form and mission to provide the best possible service, communication, and understanding to all of his clients.
"Art is my passion," said Najera, "and to be able to share with others – this gift is a true blessing. I hope to inspire and motivate others to take a look at how beautiful art can be."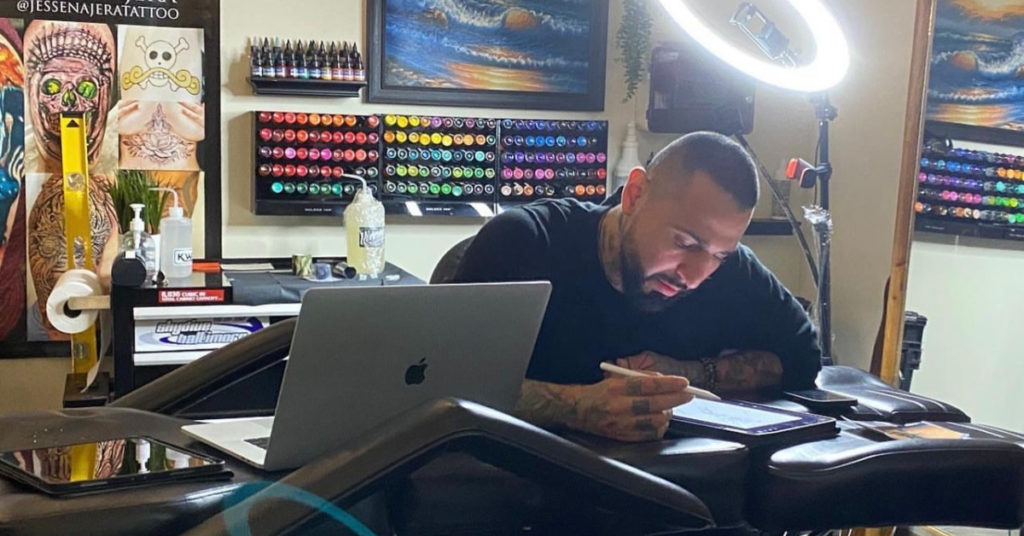 The essence of this passion shines through in his art. He expands his creativity by using acrylic paints, charcoal, airbrush paint, a variety of pencils and markers, and of course, as a tattoo artist, tattoo ink. With his "all style" tattoo techniques, Najera's schedule stays completely filled up to five months out. He specializes in full-color surrealism and the popular trend in simplistic, fine-line, single-needle tattoos. 
Najera was raised in Northern Virginia where he studied different media as a Fine Arts major. Focusing on realism and surrealism, he challenged himself with different forms of art.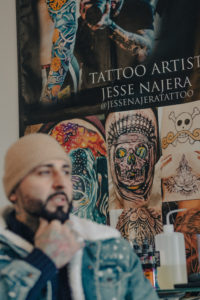 "Art can change your mood, your mind, and maybe even your perspective in life," said Najera. "The magic that art holds is amazing! I'm excited to share this magic with people, and hopefully, it will attract my clients to connect with me spiritually through such a beautiful thing we call art."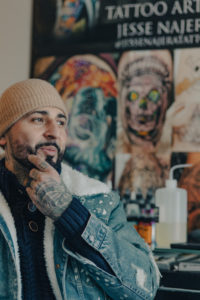 Najera gained his apprenticeship from Vienna Tattoo Studio (Vienna, VA) with Tommy Meas. 
He wanted to pursue his career in the tattoo artist industry in 2009 at the age of 25. His business has become a lifelong passion.
Old Town Ink sets itself apart from other tattoo studios in Alexandria by keeping a very inviting but professional studio. Najera's clientele is mainly government professionals. He strives to make Old Town Ink a comfortable place for all of his clients. 
He also tattoos in a variety of styles, which keeps his portfolio diverse from other local studios. 
"Another special thing is I bring in guest artists from all around the world. And I only pick the best artists," Najira said. "So people in Alexandria don't have to travel so far."
From Ink for the Soul studio in Doral, Fl, visiting Miami guest artist Luis Pereyra said, "It's an honor to be able to travel to and visit Alexandria, and to share my art at Old Town Ink. It's exciting! I already have some cool tattoo projects lined up in Alexandria." Pereyra will be at Old Town Ink February 18-25.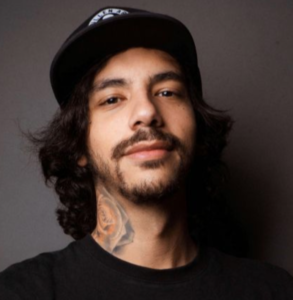 Pereyra was born and raised in a small town called San Cristobal in Venezuela. From childhood, he began to study art because of his uncle, then later graduated in graphic arts and design.
He was working with different styles, but most of it was focused on realism, using charcoal, colored pencils, acrylic, and watercolor. Tattooing came in 2015, in a small shop in his city. He watched different techniques and learned how the tattoo world works. One year later he traveled to Europe for the opportunity to work in Spain, Germany, and Denmark before returning to Venezuela and then to Medellin, Columbia.. 
The USA became home In November 2019 "where I've been working since then, traveling, knowing and participating in different events across the USA," said Pereyra. "This time I'm coming to Alexandria which always has my attention because of its important history in the U.S. 
"For me art is everything, a way you can express yourself and make people 'feel' there's no limit!" said Pereyra.
[SEE ALSO: In Need of Special Education Teachers, ACPS Partners With GWU]