Business News
Alexandria HR Lawyer Shares What You Need To Know About Employment Law
James L. Banks, Jr is General Counsel for the Society for Human Resource Management, headquartered on Duke St.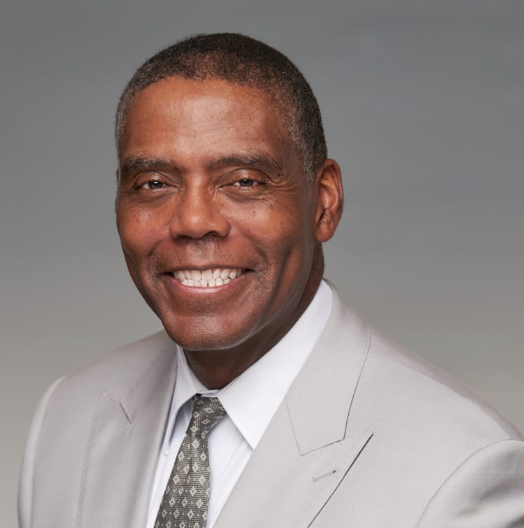 ALEXANDRIA, VA – Thorough understanding of workforce employment law and compliance is essential for businesses to remain informed and mitigate risks. 
Zebra recently discussed the topic at length with James L. Banks, Jr., General Counsel Society for Human Resource Management (SHRM). He serves as SHRM's General Counsel, managing SHRM's legal functions, overseeing the work of outside counsel, and serving as key lawyer and legal advisor on major business transactions.
Laura Plaia: Which types of workers benefit most by understanding current employment law and compliance?
James L. Banks, Jr.: Everyone benefits from this knowledge. All employees should have some basic understanding of their rights relating to employment laws, while HR and people managers should be the most well-versed. Organizational leaders should be knowledgeable enough to understand how these requirements both benefit and pose risks to their organizations. 
LP:  What effect has work-from-home policies had on businesses and what are some ways they are handling challenges?
JB: It seems employees are quicker to settle into working from home arrangements than employers. Employers continue to devise creative ways to compromise. If the type of job calls for in-person attendance, employers are offering hybrid work-from-home (WFH) arrangements. They are also offering various reimbursements for work-life benefits like gym reimbursements, commuting/transportation expenses and child-care, etc.  
LP:  Is marijuana use affecting hiring decisions from employers and if so, how? 
JB:  Marijuana use is not as much of a consideration in hiring decisions as it once might have been. About 15% of employers have eliminated pre-employment drug testing entirely in favor of widening the talent pool. 
With ongoing state marijuana legalization, positive drug test results for marijuana have increased, while a growing number of employers are less likely to act on those results. The risk of an employer being charged with discrimination under ADA, or similar local disability discrimination laws, has resulted in a reduction of employers willing to stick their necks out when a job doesn't clearly demonstrate good cause for adverse consequences when tied to off-duty use. 
Even though marijuana is still illegal under federal law, the prevalence of legally prescribed marijuana for disabilities presents a risk of ADA lawsuits for employers. Jobs which are safety-sensitive and/or have government mandated testing requirements (like DOT for commercial vehicle drivers) are the most likely to face consequences for off-duty marijuana use with or without a prescription.  
LP:  What are SHRM's thoughts on "quiet quitting"? 
JB:  Increasingly, some U.S. workers are "quiet quitting," a term that refers to a phenomenon in which employees still perform their job duties but no longer go above and beyond. With a slowing economy, employers can't afford to have employees loudly or quietly quit. Organizations must ensure they have strong, healthy cultures that are communicated clearly to their employees. Employees who are culturally-aligned will thrive; those who aren't happy with their organization's culture and way of work should find more ideal employment.
LP:  Talk about some ways that employees can learn how to guard against antisemitism in themselves and others.
JB:  Employees can and should speak up, reach out to HR and/or leadership if they observe or experience antisemitism through work. Employees should avoid putting themselves in danger, but if the situation is appropriate let offenders know that their comments are antisemitic and offensive. 
Combating Antisemitism in the Workplace:
https://www.shrm.org/resourcesandtools/hr-topics/behavioral-competencies/global-and-cultural-effectiveness/pages/combatting-antisemitism-in-the-workplace.aspx 
[SEE ALSO: Dr. Vivek Sinha Informs Public about Prevalent Winter Respiratory Illnesses]