Community News
Foodie Newz
Café 44 in Alexandria Expanding for New Charcuterie and Raw Bar, More Seating and Panoramic Views for Miles
Restaurant Rebranding as Jula's on the Potomac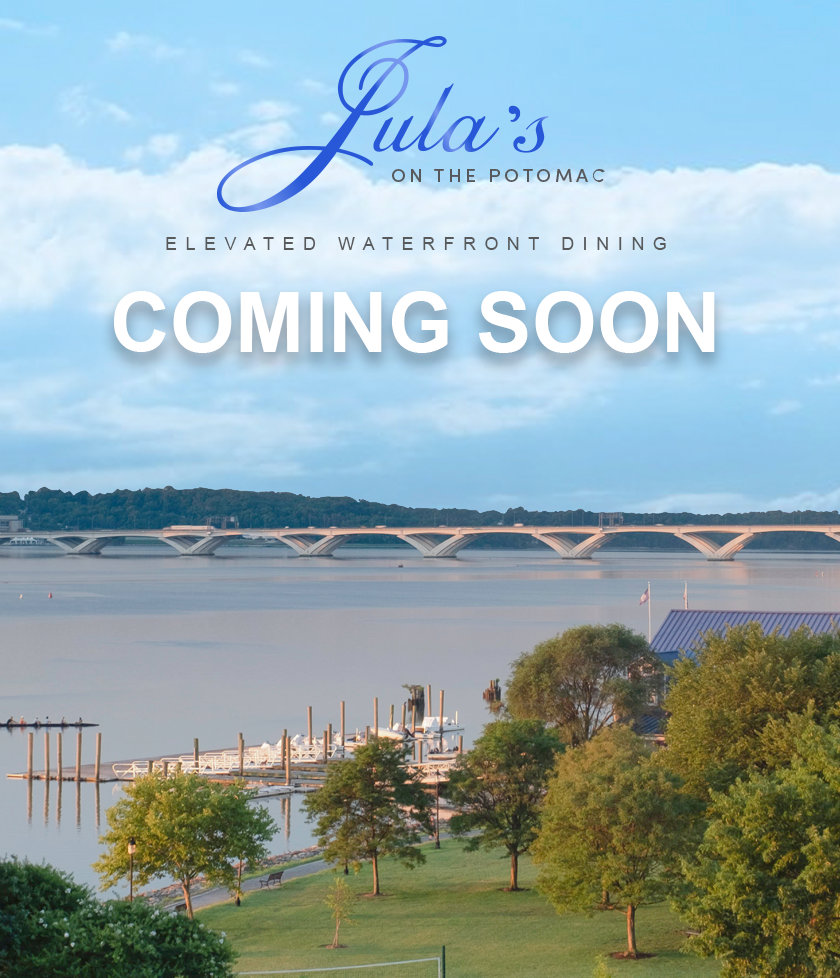 ALEXANDRIA, VA – Known to Old Town locals as "a hidden gem", Café 44 on the Potomac is currently undergoing a 7,500 square-foot expansion.
The exciting addition includes a state-of-the-art commercial kitchen, a customer-facing raw bar and charcuterie bar, a central bar with a view of the Capitol and the Potomac, a private dining room, a social media nook, and so much more. Phase One construction (the expansion space) should be complete by mid-summer, with Phase Two (the existing space) complete by early fall.
READ MORE: Dine at Café 44 and Feel Worlds Away
Café 44 will remain open during Phase One construction, with the only visibility to the customer being surface protection in the freight elevator and elevator lobby. Once Phase One is complete and open to the public, Phase Two construction will begin. Once Phase Two is complete, the dividing wall will come down and the two spaces will join as one.
With this world-class expansion comes a name change and rebranding. Café 44 will become "Jula's on the Potomac", in honor of the owner's great-grandmother, Jula Jane, whom she is named after. The menu will feature Café 44 favorites, such as Shrimp & Grits, Braised Short Rib, Creole Shrimp Linguini, and Key Lime Pie, as well as a new line up of items that will allow Executive Chef Nicki and Senior Sous Chef Mike to showcase their culinary skills. Event bookings and reservations are available now with the friendly caveat that you may find yourself in Phase One or Phase Two. One thing is for sure, no matter where you're seated a panoramic view of the Potomac is guaranteed.
Café 44 is located at 44 Canal Center Plaza, Suite 401, Alexandria, VA 22314. Closed Monday
Tuesday-Friday: 11:30am-10pm; Saturday: 9am-10pm; Sunday: 9am-5pm. Click HERE to reserve a table.