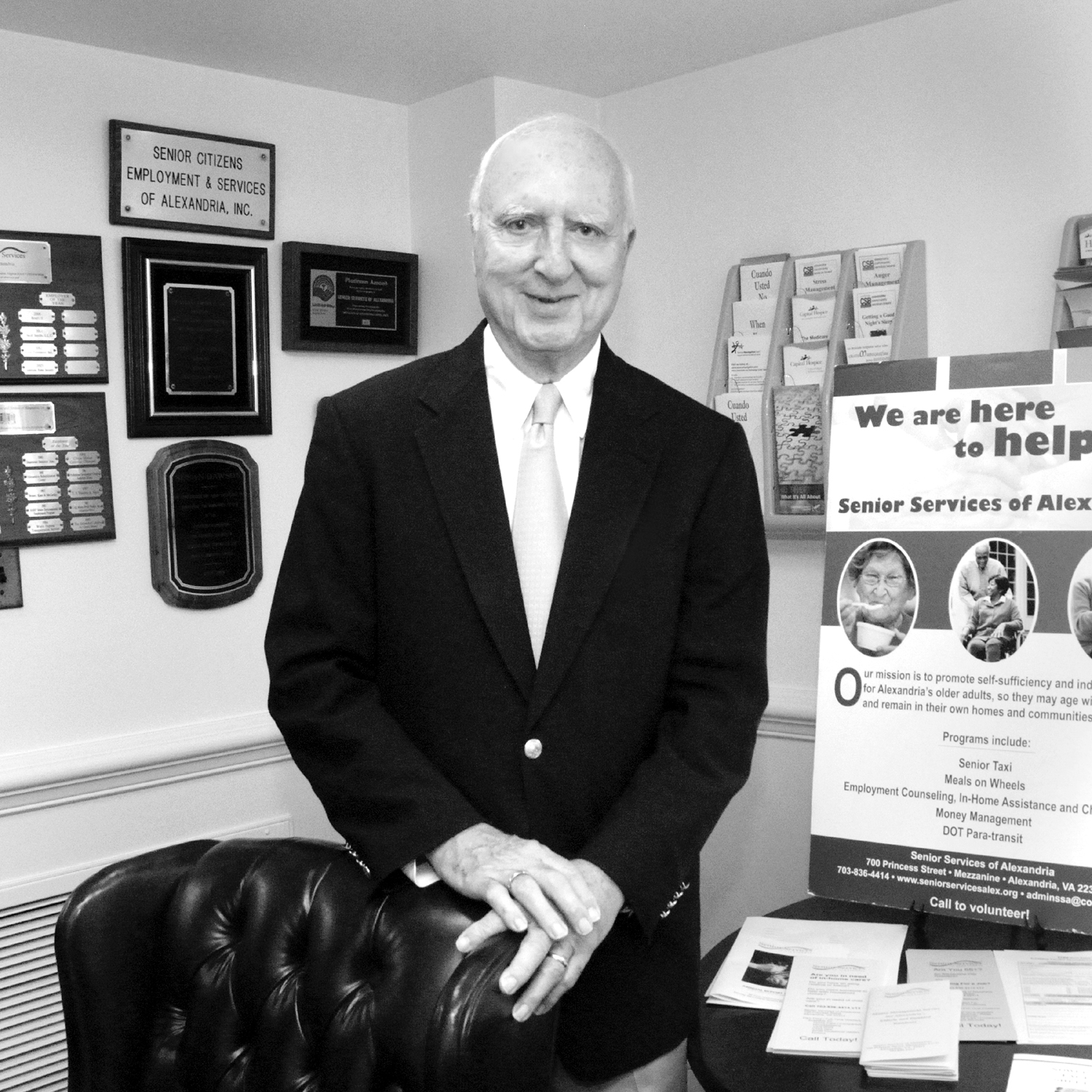 ALEXANDRIA, VA – George A. Pera, 93, died on January 17, 2023 in Alexandria, Virginia.
Born December 16, 1929, in Pittsburgh, Pennsylvania to A. George Pera and Mary Ely Pera, George grew up in Pittsburgh where his father was a skilled craftsman and furniture maker.  He graduated from Peabody High School and University of Pittsburgh, and then matriculated at Princeton Theological Seminary where he excelled in his studies and was named the first-ever Teaching Fellow while still a degree candidate.
The dynamic environment of the seminary in the 1950s planted the seed for what would be a lifetime of learning, study, and voracious reading. Rev. Pera later received training in clinical pastoral counseling at Bellevue Hospital in New York City, and with Dr. Paul Tournier – the famed Swiss physician and psychiatrist – in Geneva.  While in England, he studied at Cambridge University, and in London he was a student of Dame Cecily Saunders, the founder of the world-wide hospice movement.  He was also coached in public speaking by a member of the Royal Faculty of Dramatic Arts.  He holds three honorary degrees:  Doctor of Divinity, and Doctor of Humane Letters and Doctor of Literature.
Rev. Pera's remarkable career began with his service as a Chaplain at Ohio State University and New York University.  It was in New York City that he met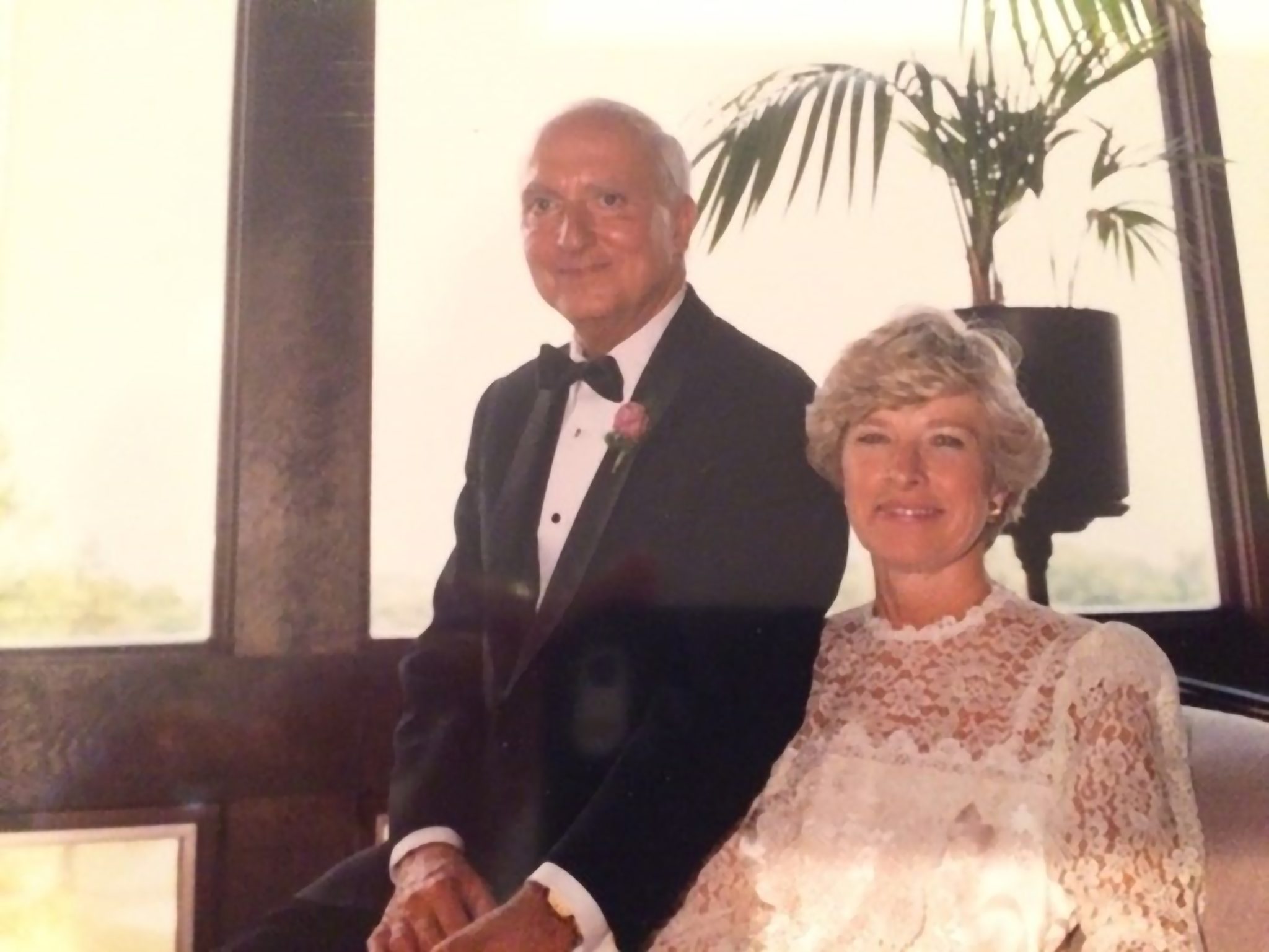 on a blind date.  They wed in Manhattan on New Year's Eve in 1960 and were married for 58 years until Nancy's death on January 20,  2017.  After NYU, he moved uptown to Central Presbyterian Church on Park Avenue where he was associate pastor   In 1964, they settled in Greenwich, Connecticut where he served as Associate Pastor at First Presbyterian Church and in 1965, he was appointed Senior Pastor and Head of Staff, a position he would hold until 1977.
From 1977 to 1980 he was the senior pastor of the The American Church in London, UK. During his tenure in London, he preached the first American Thanksgiving Day services ever held in Westminster Abbey, St. Paul's Cathedral and Westminster Cathedral.  While in England he also preached at Canterbury Cathedral and at Harrow, Winston Churchill's prep school.
The Alexandria Years
Pera was next called to serve as senior pastor at Westminster Presbyterian Church in Alexandria, Virginia, from which he "retired" in 1995.   He was then named Pastor-Emeritus.  Soon after, he was invited to be the guest preacher at the American Church in Paris while the senior pastor was on sabbatical.
On "retiring" from  Westminster, George served as an interim pastor at Calvary Presbyterian of Alexandria during a heartbreaking time for that church.  His public profile only grew with his engagement in several nonprofit endeavors, and organizations all aimed at the betterment of the community and the public good in Alexandria and Northern Virginia.  He was past president of Senior Services of Alexandria, past president of Elder Crafters of Alexandria, and one of the founders of Agenda: Alexandria, a non-partisan forum for the discussion of local issues.  He was a member of the Steering Committee of The Call to Community, a program dealing creatively with diversity in Alexandria. He has been a board member of the Inova Alexandria Hospital Foundation and played an active role on its 2011 capital campaign committee.  He has also served on the development committee of A.L.I.V.E, which seeks to provide aid for the underprivileged of Alexandria.  He has officiated in many services at The Old Post Chapel, Ft. Myer and in Arlington Cemetery.
In 2003 Pera was the recipient of The Alexandria Commission on Aging's Annie B. Rose Lifetime Achievement Award. In 2008 he was named a "Living Legend" of Alexandria.  In 2010 he received the Julia Johns Award of Distinction by the Inova Alexandria Hospital Foundation.  He will be honored posthumously at the Senior Services of Alexandria 55th Anniversary Gala on March 25.
Rev. Pera is survived by his daughter Tracey (Pete) Sanders of Memphis, TN; son, David Pera of Falls Church, VA, and granddaughter Hope Sanders of Washington, DC.   He is also survived by his sister, Mary Goodwin and nephew David (Pam) Goodwin, of Pittsburgh, PA, and their daughters Rachel and Kate.
A memorial service will be held at 2:00 p.m. on February 15, 2023 at Westminster Presbyterian Church, Alexandria.  That service may be viewed at http://bit.ly/3kKi0Sc .  A private interment service in the memorial garden at the First Presbyterian Church of Greenwich will take place at a later date.  
In addition to the many friends who kept in touch with him, the family would like to thank the staff and residents of Goodwin House Alexandria for all they did for and with him, especially these last six years since Nancy died.  In lieu of flowers, the family asks that donations be made to:  Senior Services of Alexandria (VA) or Pastoral Care Services at Inova Alexandria Hospital (VA). 
TRENDING IN ALEXANDRIA: Alexandria School Social Worker Starts Food Pantry at George Mason Elementary