Z Environment
ALX Commuting Upgrades Benefit Safety, Health, and The Environment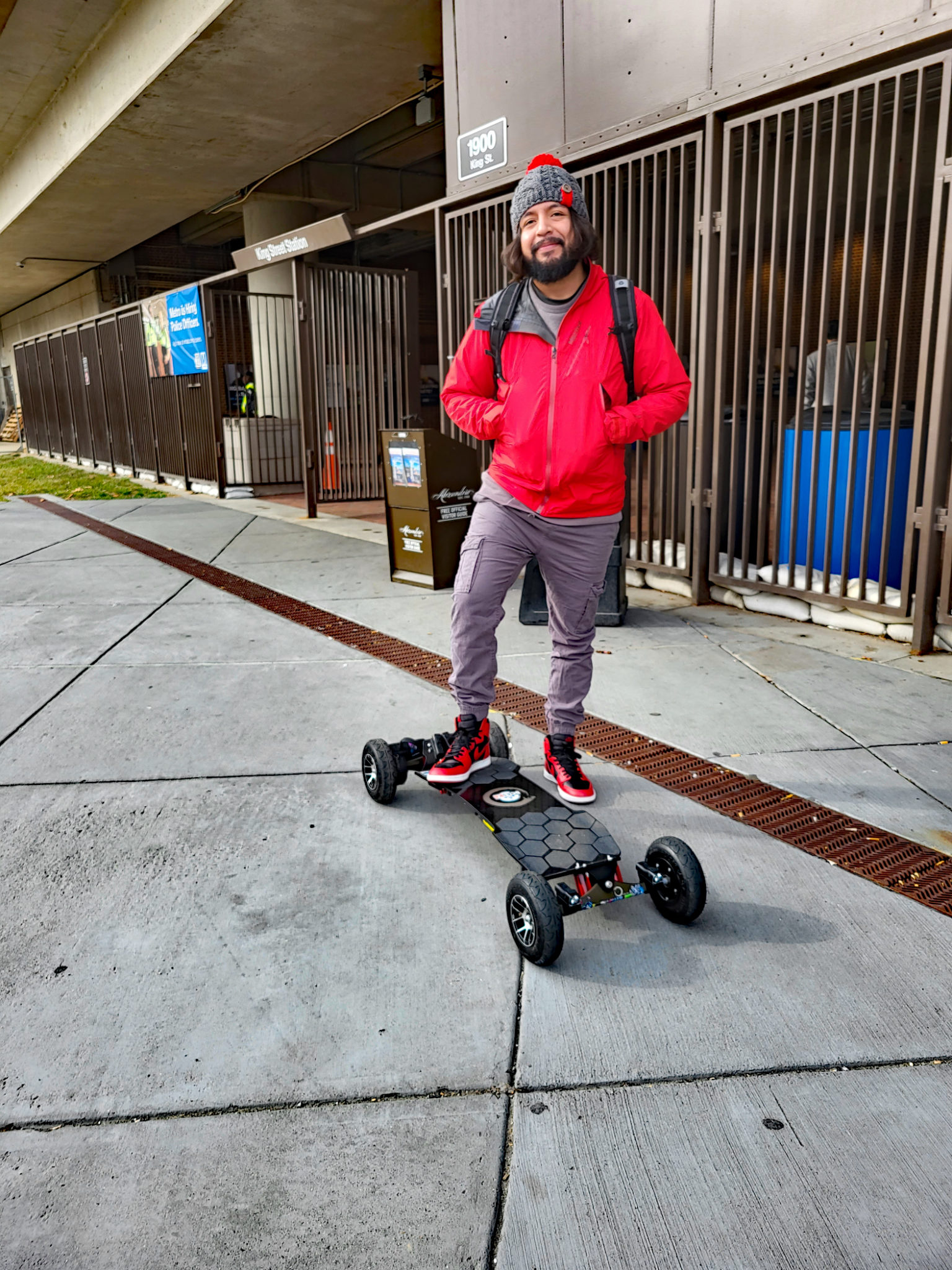 Alexandria, VA – When Samuel Gladys gets on his electric skateboard for his commute to Alexandria, the extra lane striping and pedestrian-friendly facilities the city has implemented are a big reason why his environmentally conscious mode of transportation works for him. "It really works on King Street, I never have a problem," he said.
The City of Alexandria has spent years implementing environmentally friendly transportation elements to get people like Gladys to give up their cars. It's getting closer to being a city where walking, biking, and even electric skateboards are gaining popularity. A program known as  "Complete Streets" makes it all possible.
Complete Streets encompasses safety and the environment. Walking, biking, and public transportation are vital parts of this city-wide program. These modes of transportation not only help the environment but also have health benefits.
The Complete Streets report on the City website (alexandriava.gov) states: Streets are vital to the health, mobility, and accessibility of Alexandria's residents, workers, and visitors. Alexandria aspires to have a comprehensive, integrated transportation network with design that allows safe and convenient travel for people of all ages and abilities, including children, older adults, and individuals with disabilities. The network should accommodate all users, including pedestrians, bicyclists, transit users, and motorists, and incorporate green infrastructure to enhance the city's environmental quality.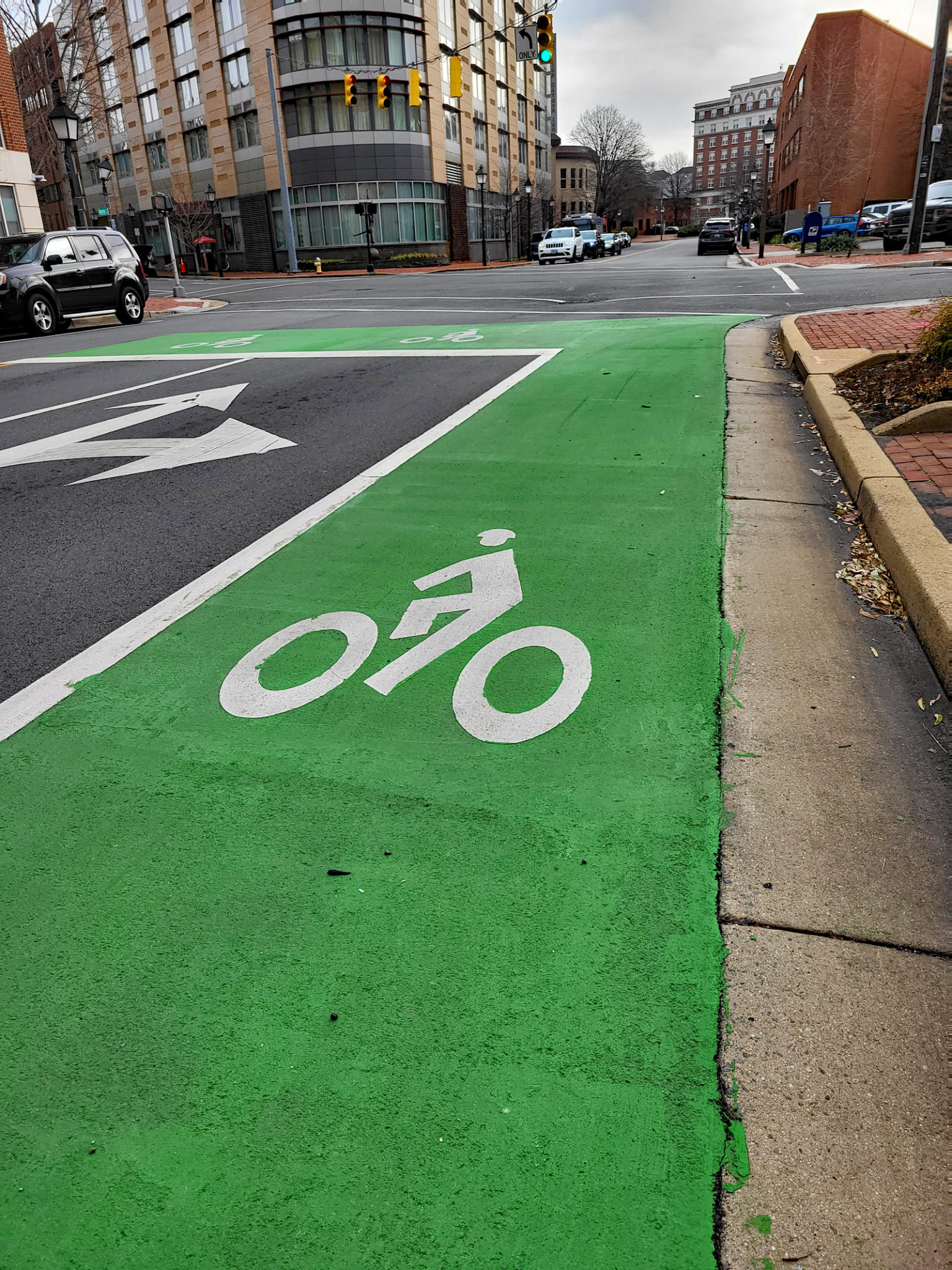 The program has been implemented on various streets, changing when adapted to different kinds of streets. The program is not a cookie-cutter approach. "The typologies ensure that all modes of travel are safely accommodated, but in general prioritize the needs of pedestrians, bicyclists, and transit riders," the Complete Streets report stated.
Alexandria councilmember Sarah Bagley backs the Complete Streets plan and benefits from it when she rides her bike through the city. A bicycle is her primary mode of transportation, so she sees the program's benefits firsthand. "As we invest in Complete Streets, we improve not only the safety of transit for all but also create opportunities for further reaching impacts that prioritize consideration of the environmental impacts of our transit choices and the personal health benefits to alternative transportation options," she said.
Residents, workers, and visitors who choose to walk, bike, scooter, ride the trolley or the Old Town Circulator reduce their environmental impacts and gain the mental and physical health benefits of that activity. Whether it's Bagley on her bike or Gladys on the skateboard, both are reducing their carbon footprint.
Around Alexandria, street sections are categorized as commercial connectors, main streets, mixed-use boulevards, neighborhood connectors, neighborhood residential, parkways, and industrial and shared street formats. The Complete Streets approach is different in each of these scenarios. The Main Street approach has been implemented on King Street and Mount Vernon Avenue to cater to the streetscape and create an inviting atmosphere for pedestrians. In the Carlyle area, the Mixed-Use Boulevard serves the mix of retail, residential, and office spaces, with specific design elements for medium to heavy pedestrian and bicycle activity.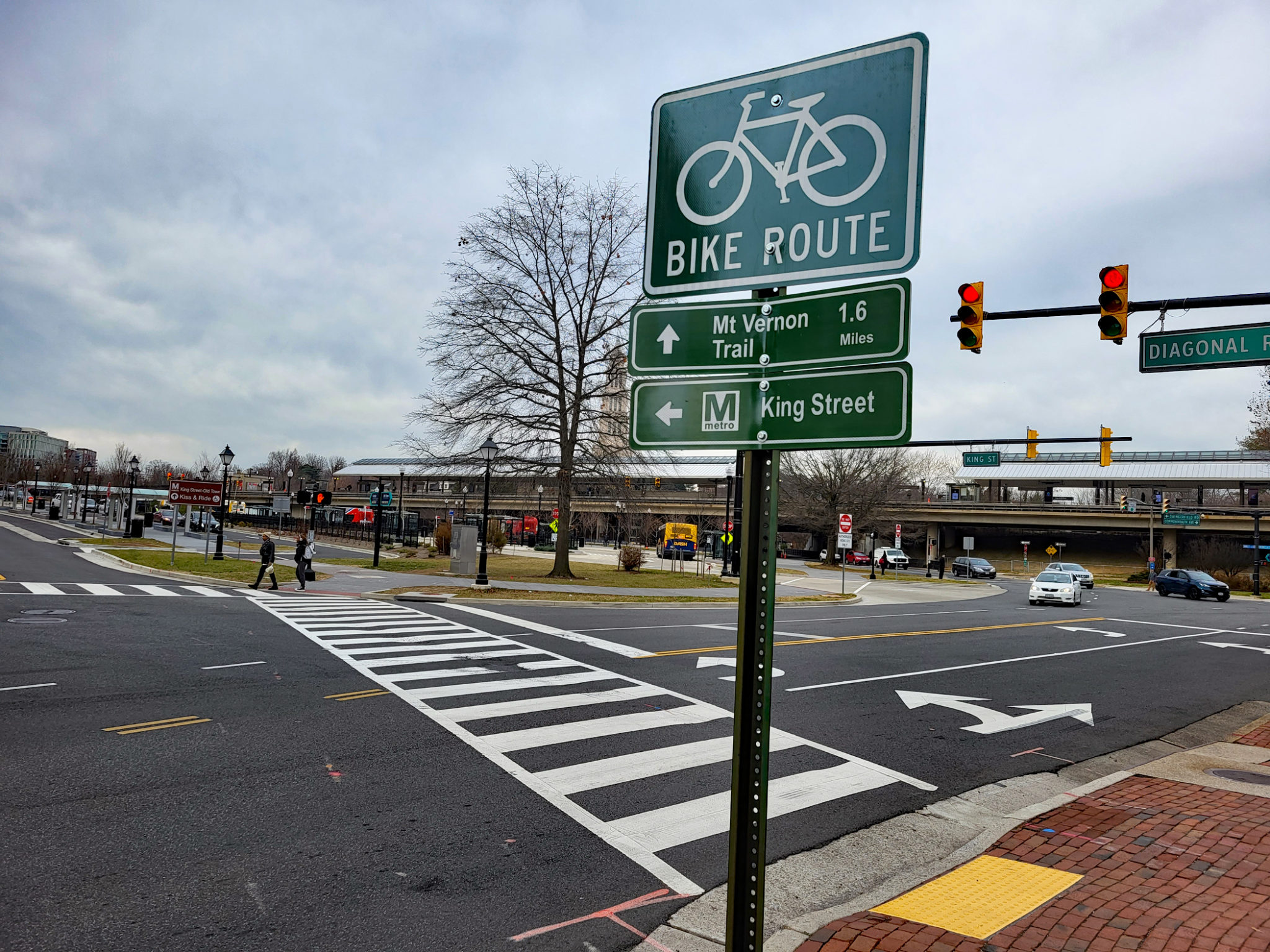 In 2023, the Complete Streets program plans to expand at King Street, Russell Road, Old Cameron Run, North Beauregard, and Mount Vernon Avenue North.
ICYMI: New 2023 Chamber of Commerce Leadership Brings Diversity to Alexandria