Eatz
Don't Pass up El Paso Mexican Restaurant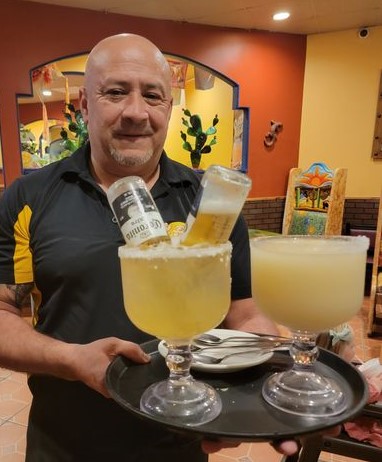 Alexandria, VA – Walk into El Paso Mexican Restaurant on Cooper Rd. and be greeted with a Mexican fiesta. With bright sunny colors, murals, and decorated booths and chairs, the only thing missing is a Mariachi Band. But, the staff and food make up for it. It's obvious that everyone is enjoying being there, both staff and customers.  From margaritas to Coronas, guacamole to tacos and churros, you can't help but have a good time. Eat in, carry out, catering, or their food truck, they can do it all.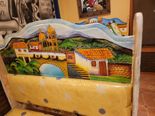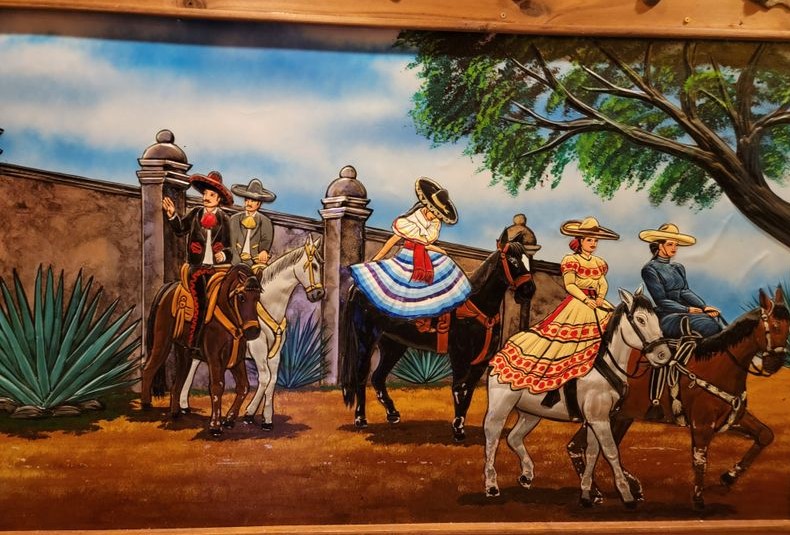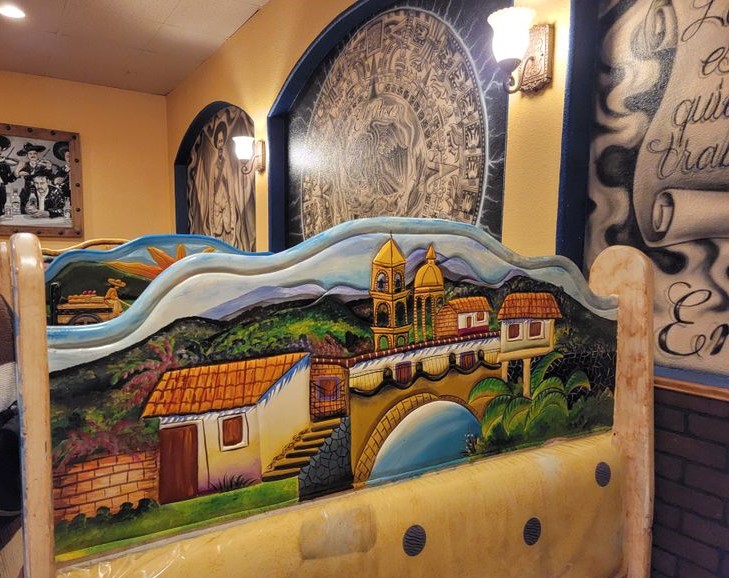 My friends and I fell in love with El Paso as soon as we walked in. The energy level was off the charts. If there is one problem with El Paso Mexican Restaurant, it's what to order from the menu. A quick glance at the menu resulted in our decision to order drinks! I opted for the original margarita and after the first sip, I wished I had ordered the larger size! It was one of the best I have ever had. One of my guests succumbed to a specialty mango margarita topped with boba. As she said, what could be bad with a mango margarita and boba. Apparently, nothing because she sighed with contentment after the first sip. The Paloma, made with Cazadores tequila, fresh lime juice, salt, and grapefruit soda was served in a beautiful glass, coated with the classic seasoning on the rim. Perfect! And my beer-loving friend appreciated the large beer selection and the knowledgeable recommendation from our server, Ruben! Can't decide between a margarita or a Corona? Try the Mexican Bulldog Margarita, a 32 oz. margarita combined with 2 Coronitas. The glass is a show in itself. Plan on a designated driver if you have one. Soak up some of the alcohol with a complimentary basket of chips and great house made salsa. Or, try one of the non-alcoholic beverages including aguas frescas flavored with horchata, tamarindo, or piña or fresa, limoñ, pin, or mandarin orange Jarritos.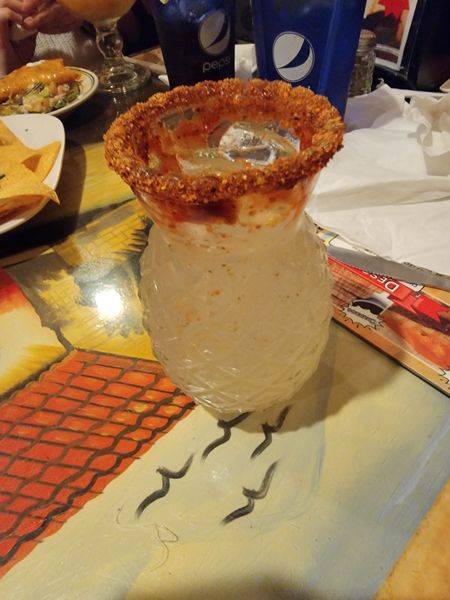 It's hard not to fill up on the appetizers. First up, the amazing queso. The Con Queso Dip is made with house-made queso (cheese) and blended with jalapeños. The bowl is a meal in itself. We immersed ourselves in the Birria Fries. Imagine French fries, covered with cheese, birria beef and broth, onions, cilantro, molcajete, and guacamole salsa. It was an unusual yet compelling mash-up. We loved it, and voted it better than nachos. Be aware, it's so large, it's a meal in itself. Another do not miss the fresh Guacmole. Made in house, the mortar molcajete is filled with perfectly ripe avocados, crushed with tomatoes, onions, cilantro, lime juice, and seasonings. It's a green delight for vegans and non-vegans alike. You can step it up with Jose's Super Guacamole Loco that adds bacon, chorizo, and jalapeño slices.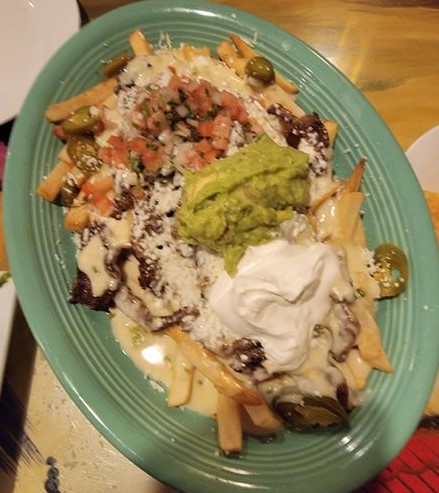 Good thing we skipped the soups and salads but I'm going back. It's not often you find Menudo on the menu but they offer a bowl prepared with beef trip in broth with a red chili pepper base, served with corn tortillas and toppings. If you have never had a bowl, you are in for a treat. Another traditional dish is the Pozole Verde de Pollo. A passing bowl was made traditionally with chicken, hominy, green chilis, and Mexican spices. It's garnished with onions, cilantro, radish, avocado, and shredded cabbage with served with corn tortillas, oregano, crushed pepper, and limes. It's a meal in a bowl that you won't want to share.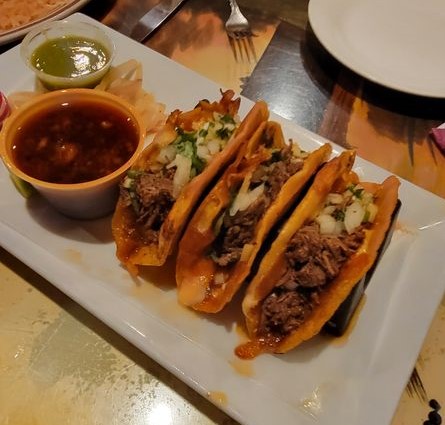 Tacos burritos, tacos, and quesadillas section of the menu offers eight choices. After another sip of margarita, we decided to go with the barbacoa tacos. The plate was filled with three jammed packed with shredded beef that was so tender and flavorful, it didn't need the beef gravy on the side. The sides of rice and beans are definitely not an afterthought. You can taste the love cooked into them. Tacos Estilo Jalisco or street tacos. There are eight choices to fill a corn tortilla, topped with onions and cilantro, with an assortment of garnishes.  If you can't decide on which burrito or quesadilla to order, try Jose's Mariachi Burrito. It's filled with steak, chicken, shrimp, rice, charro beans, cabbage, avocado, cheese and pico de gallo. It's impossibly rolled and topped with queso, verde, and molcajete red Mexican salsas.
We decided we would be remiss if we didn't try the fajitas. Rather than decide on shrimp, chicken, or shrimp, we ordered the Fajitas Texanas. A sizzling platter came loaded with the meats grilled with onions and peppers. A second plate came with rice and refried beans. There was also lettuce, sour cream, tomatoes, guacamole, and flour tortillas. What a great choice. The meats were so yummy. Our tortillas were filled to overflowing with the generous portion. As I mentioned earlier, the menu is huge. Next time, instead of fajitas, I want to try the Molcajetes. Instead of sizzling platter, an assortment of meats and cheese served in a hot mortar. There are three choices, Molcajete El Paso with grilled chicken, steak, shrimp, chorizo, cactus, onions, and jalapeños, and served with seared cheese and salsa molcajete; Molcajete Fundido with grilled shrimp and onions in a mortar filled queso and chorizo, garnished  with cactus, onions, and jalapeños, or the Mocajete Apatzingan filled with grilled steak, chicken, shrimp, chorizo, and seared cheese and a side of guacamole and salsa verde. All are served with rice, beans, and corn tortillas.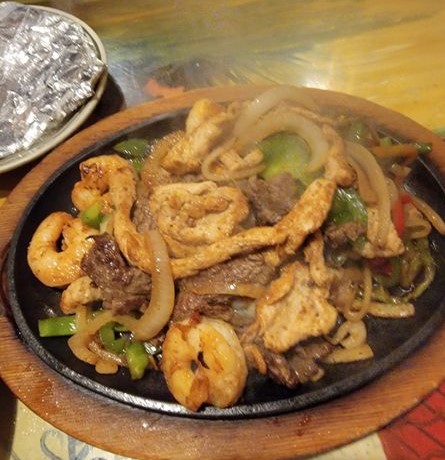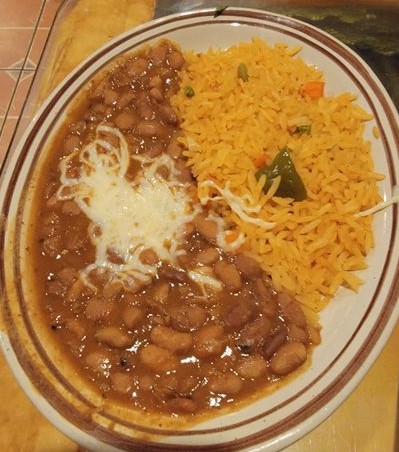 I could go on and on about the variety of items on the menu. It's going to take more than one visit to try it all. There is an assortment of shrimp and seafood dishes including Baja Fish Tacos and Shrimp Tacos. Other favorites include a Mexican version of surf and turf, the Mar Y Tierra that features cubed steak, grilled shrimp, and chicken-filled taquitos and all the trimmings. Chimichangas, various pollo (chicken) dishes, carnitas, and a torta can fill up any yearning you might have.  Another section of the menu features beef dishes including an Almuerzo Campesino, a Mexican-style brunch with carne asada and two pan-fried eggs served with rice beans, guacamole, sour cream, and queso fresco served with refried beans, rice, and corn tortillas. The platter is so large, it's perfect for sharing. And the menu doesn't end there. Mexican brunch dishes are served daily from 11:00 am to 4:30 pm with a variety of huevos (eggs) prepared with chorizo, tomatillo salsa, shredded carnitas, or cheese and ham.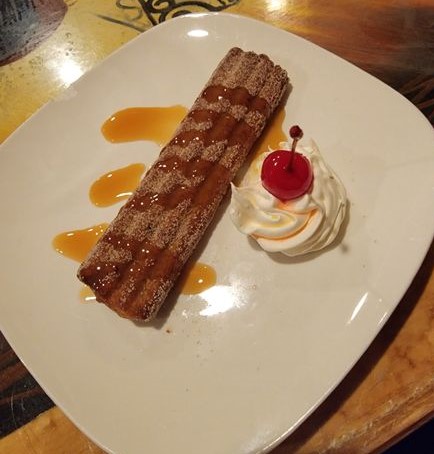 Believe it or not, we had to try dessert. Of the four choices, including Choco-Flan, Tres Leches Cake, Flan, or Churros, we opted for the churros. These Mexican pastry sticks are rolled in cinnamon and topped with caramel and sides chocolate sauce and whipped cream.
El Paso is the real thing. Go as a group, order lots of stuff to share, and have a great time. It's hard not to do.
Would you like your restaurant reviewed? Contact [email protected]
ICYMI: Register Now: Free Plastic-Free Kitchen Workshop and Wine Tasting at Mason & Greens