Senior Living
Insight Memory Care Center's Programs are Coming to Alexandria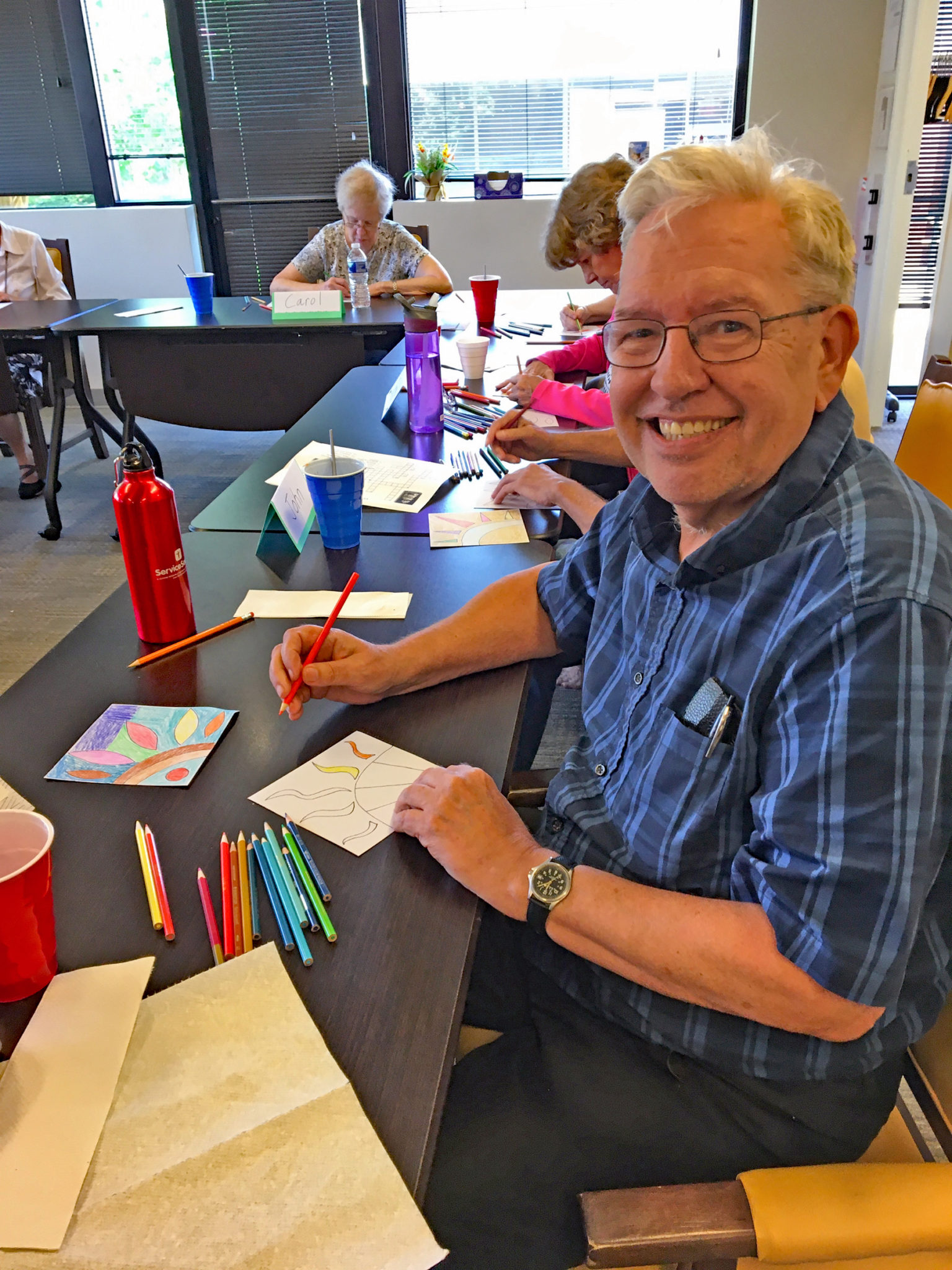 Alexandria, VA – Insight Memory Care Center (IMCC) is a nonprofit adult day health and resource center providing specialized care, support, and education for individuals with Alzheimer's disease and other memory impairments, their families, caregivers, and the community. Serving Northern Virginia since 1984, IMCC offers a spectrum of holistic care, with a vision of a community where those affected by memory impairments can achieve the highest quality of life. We are pleased to announce that IMCC is joining the Alexandria Caregiver Support system with various programs and services for caregivers and their loved ones.
The Reconnections Program is coming to Sunrise of Old Town on Wednesday mornings. This program provides recreational activities, engaging programs, and socialization opportunities for those experiencing early memory loss. A small group of people participate in a safe, non-judgmental setting with professional staff. Sessions include lunch for participants. Sunrise of Old Town is located at 400 N. Washington Street in Old Town Alexandria. To learn more and sign up, email Melissa Para at [email protected] or call 703-650-5471.
Other programs hosted by IMCC in Alexandria include a Caregiving at a Glance Workshop starting on February 15, 7-8:30 pm, which will run for five weeks at Paul Springs Retirement Community, 7116 Fort Hunt Road. This in-person session explores common caregiving topics. Each weekly session will include an education portion, group discussion, and interactive activities as participants digest and apply each chapter of The Caregiving at a Glance guide. The cost is $100 per person. For more information, contact Melissa Long at [email protected] or call 703-204-4664, x 141.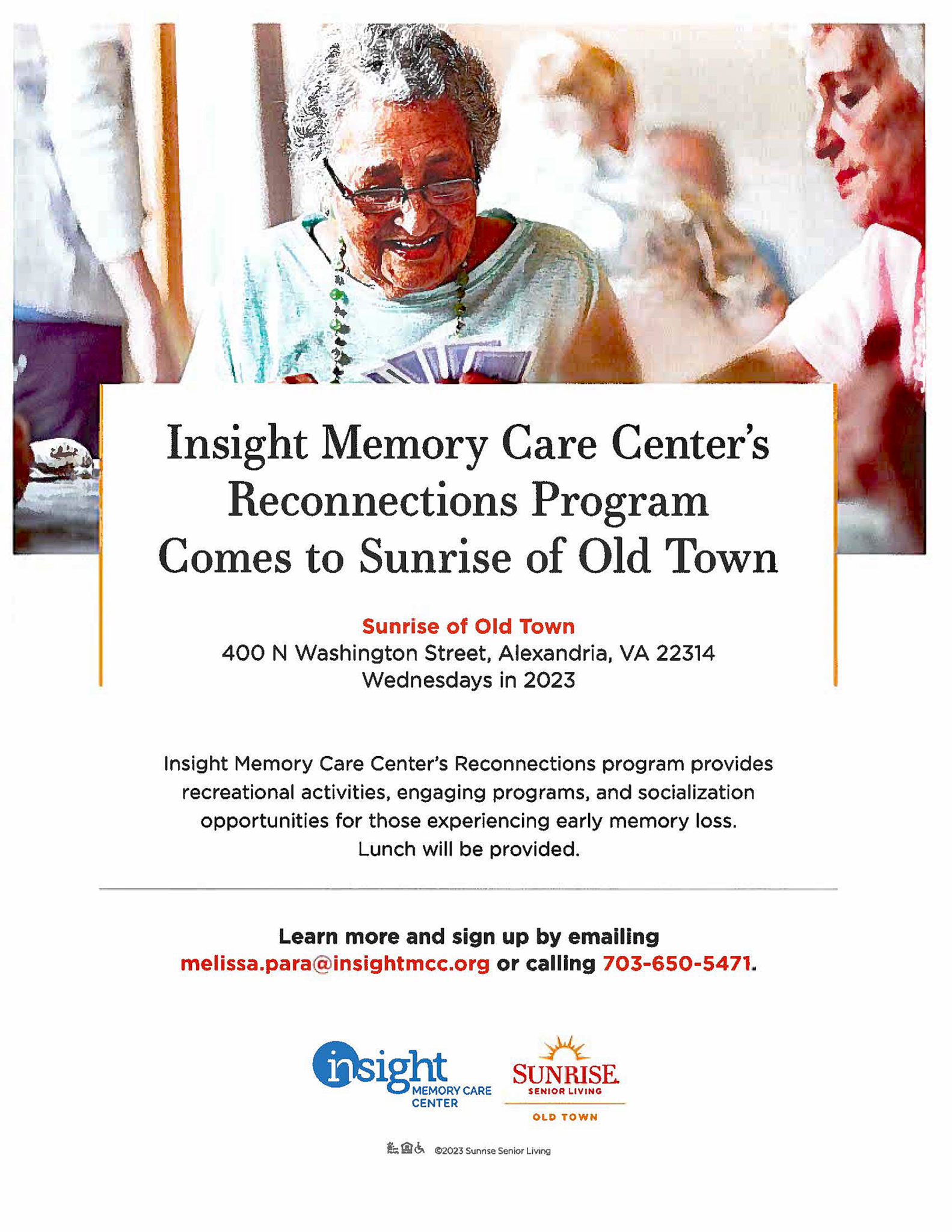 To learn more about what IMCC offers throughout the Northern Virginia region, visit www.insightMCC.org or call 703-204-4664.
Senior Living in Alexandria
A Morning with C. Thomas, Spoken-Word Poet
Wednesday, February 15 at 11 am
Beatley Central Library, 5005 Duke Street
On February 15, SSA's "Senior Living in Alexandria" welcomes C. Thomas, a Washington DC spoken-word poet, for a reflective morning exploring the statement "You Are!" Participants will reflect on our elders' legacies and the wisdom, passion, and love they passed down to their children and grandchildren. Participants will learn how to transform their words into poetry while celebrating the matriarchs and patriarchs they are!
The event is free but limited to 25 participants. To register for this event, and see what SSA offers for spring, go to www.seniorservicesalex.org.
MaryAnne Beatty is the Senior Ambassador Program Manager for Senior Services of Alexandria.
ICYMI: Alexandria Social Worker Makes Food Pantry Dream Come True at George Mason Elementary