Mount Vernon
Controversy Surrounds Mt. Vernon USPS Branch Closing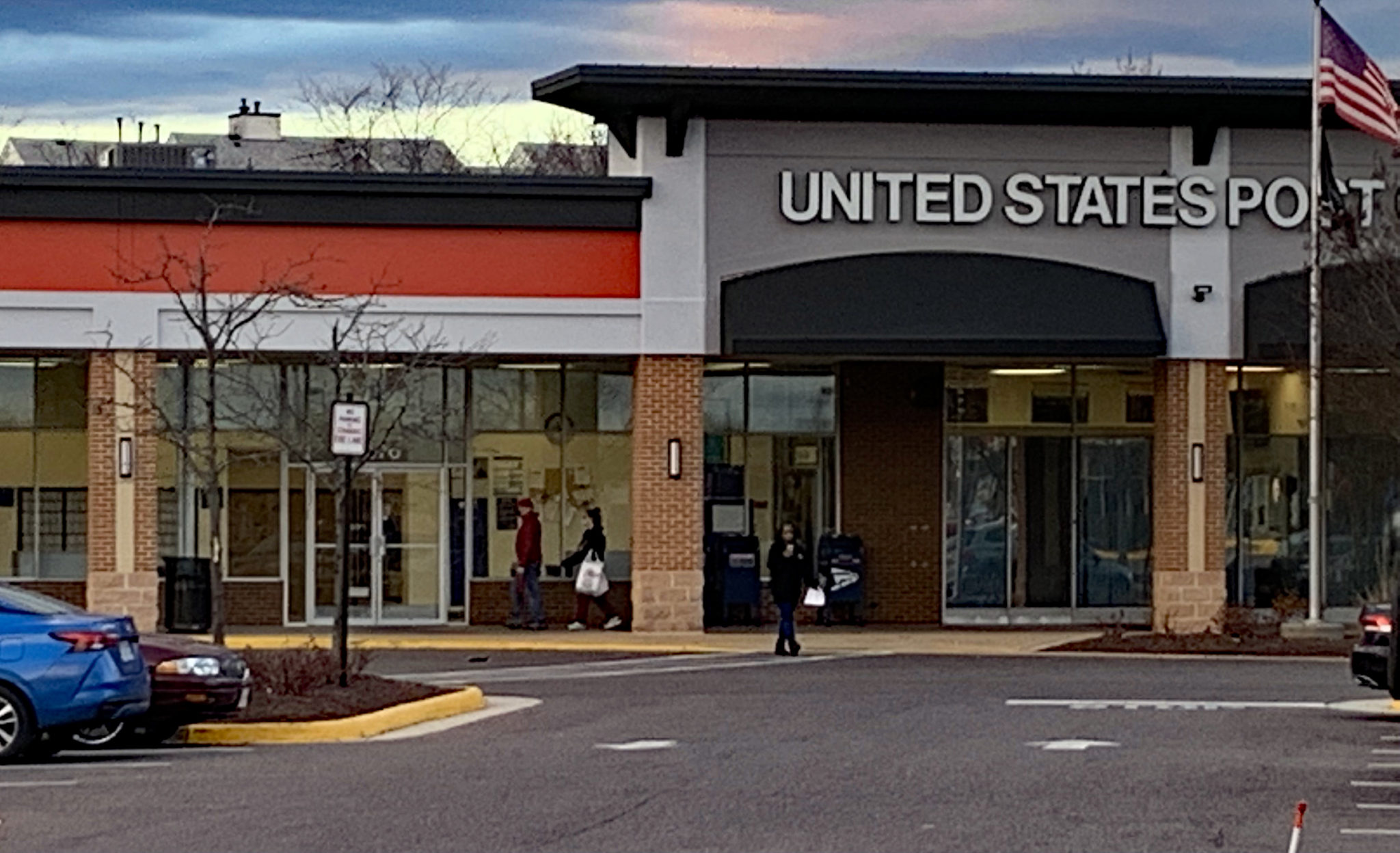 Alexandria, VA – Mount Vernon residents may also be dealing with the closure of another longtime institution in the Mount Vernon District, the U.S. Post Office branch in Mount Vernon Plaza at 7676 Richmond Highway.
According to a Fox5 news report and a notice posted at the post office, the busy branch may close. No specifics have been made available by the U.S. Postal Service or Federal Realty, which leases the space to the Postal Service.
Fox5 reported that Federal Realty filed a suit in Federal Claims Court indicating that the U.S. Postal Service owes about $71,000 in taxes and fees related to its approximately $340,000 per year lease. The branch has been at this location since 1983. The present lease expires on February 28, 2023.
The Postal Service did not mention owed money when it posted a notice last September 15 proposing the branch be relocated "to a yet-to-be-determined location as close as reasonably possible to the current site." Instead, the posted notice claimed, "Because the landlord has declined to renew the current lease, a new Alexandria, VA Community Branch facility is needed. The USPS proposes moving to a building within two miles of the current facility." No indication of exactly where the location would be was or has been given.
(The website savethepostoffice.com says Federal Realty informed USPS that it wouldn't renew the lease, apparently because of the overdue monies.)
The notice posted in the branch lobby requested written community comments on the proposal in lieu of a public meeting, citing covid as the reason not to hold the meeting. No summary of any comments received has been publicly posted.
This leaves branch customers in a quandary. Should they search for an alternative place to do their postal business? One longtime customer who has had a box there for decades is taking no chances, saying he has rented a box at another branch because of the uncertainty of this branch's future.
As if anticipating irate comments from its customers about the use of their tax dollars, the USPS issued a statement that read, "The Postal Service generally receives no tax dollars for operating expenses and relies on the sale of postage, products, and services to fund its operations."
ICYMI: Mayor Provides Update on Affordable Housing in Council Connection Newsletter