Community News
The 2023 Heart of Del Ray Goes To…Del Ray Farmers Market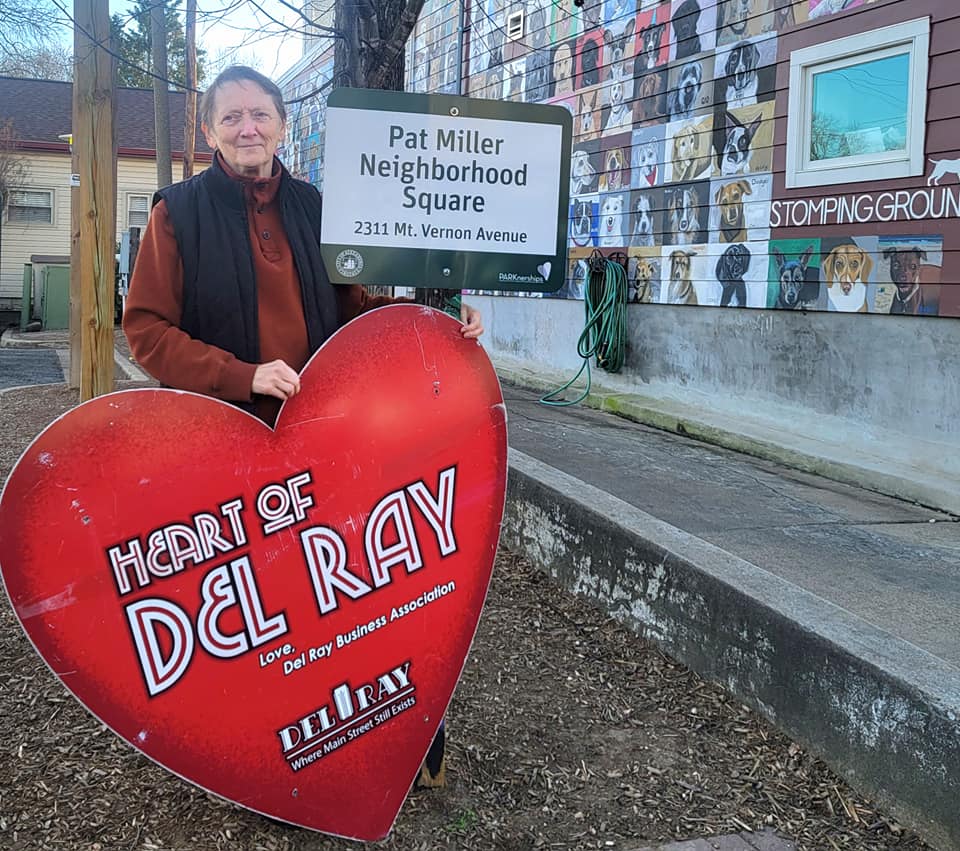 ALEXANDRIA, VA – Early this morning (Feb. 10), the 2023 Heart of Del Ray Award winner was announced during an outside ceremony in Del Ray. Nearly 1,000 people voted this year. The proud winner is Del Ray Farmers Market.
Pat Miller accepted the award on the Markets' behalf, saying, "This is the [market farmers] come to no matter what. If somebody's sick or whatever, this is the market they come to."
The Market is in its 27th year, serving produce from vendors weekly year-round. It is located at 2311 Mt. Vernon Ave.
One nomination reads: ""It's where neighbors gather, non-profits meet the community, and vendors become friends," Another described it as "the heart of Del Ray."
Other nominees included Del Ray Artisans, Del Ray Psych & Wellness, The Dog Store, St. Elmo's, and Rosemont Landscaping & Lawncare.