Community News
Music
PHOTOS: National Chamber Ensemble Enraptures Crowd During Show-Stopping Love-Themed Valentine's Concert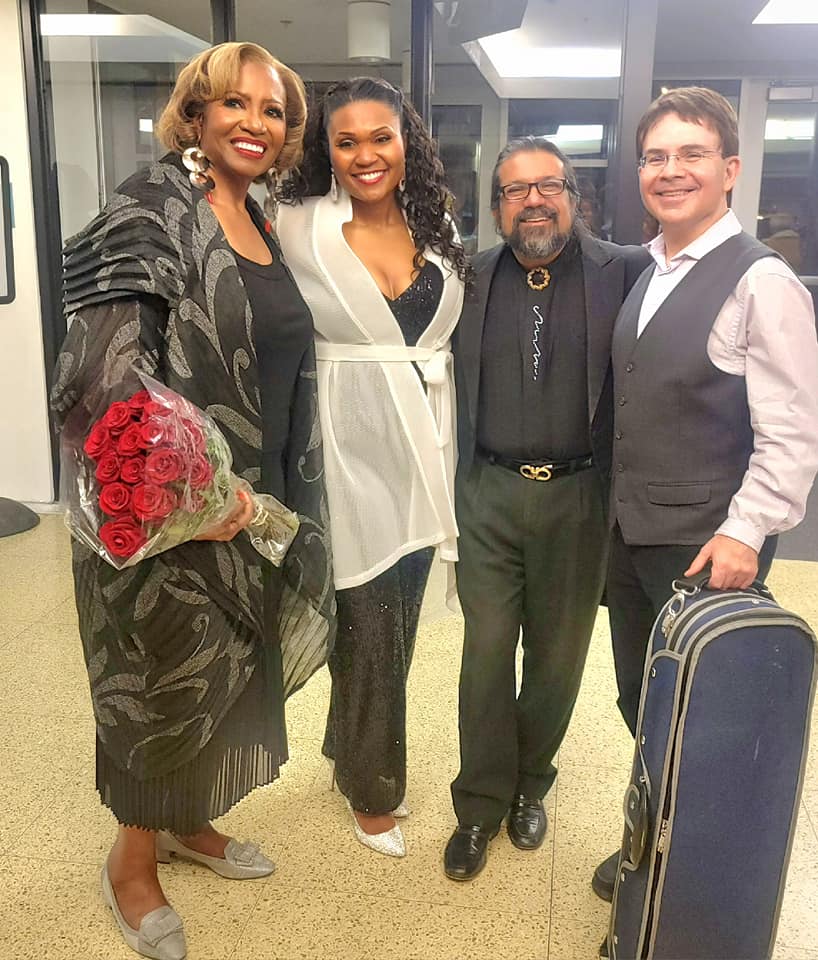 ARLINGTON, VA – Audiences were clapping and keeping rhythm with the jaw-dropping performances during the National Chamber Ensemble's (NCE) Valentine's Concert, "Broadway, Spirituals and More," performed at Gunston Arts Center in Arlington, VA on on Saturday, February 11. The theme of the night was Love.
The concert featured Sphinx Award Winning soprano Aundi Marie Moore from the Metropolitan Opera, New York. She performed selections by African American composers and songs from Broadway musicals. Also featured were violinist and Artistic Director Leonid (Leo) Sushansky and piano virtuoso Carlos Cesar Rodriguez. The guest host for the evening was Executive Vice President of External Affairs for Volunteers of America Jatrice Martel Gaiter.
Former Alexandria Mayor Allison Silberberg (2016-19), who was in the audience, heaped praise on the event calling the evening "remarkable" throw a spotlight on all the artists via her social media feed, specifically noting the "phenomenal" voice of Aundi Moore, and that "Leo [Sushansky] and Carlos [Rodriguez] were mesmerizing".
The concert was intertwined with amusing stories that made the audience feel a part of the performance. Leonid Sushansky called it "a unique combination of Black History Month, Valentine's Day, and two great American genres, Spiritual and Broadway."
Piano Virtuoso Dr. Carlos Cesar Rodriguez, who played throughout each performance, said it was "a very heartfelt moving experience performing with wonderful artists the whole evening. A journey of musical treasures."
The concert was dedicated to the memory of Ross Heath, who passed away in 2020. Heath was the founder and artistic director of the Arcturus Theater Company.