School News
Alexandria City High School Names Christopher Speich Campus Administrator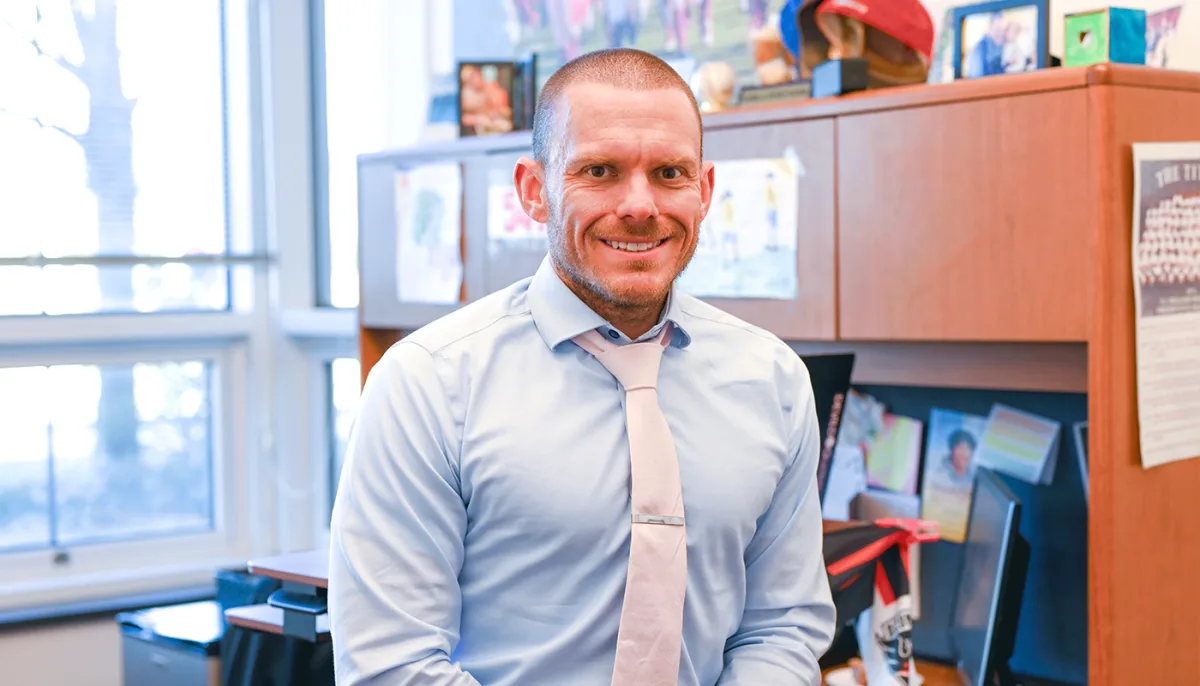 ALEXANDRIA, VA – Christopher Speich assumed the role of campus administrator at Alexandria City High School (ACHS) on Jan. 17, 2023, Before his official appointment, he served in this position in an acting role. As campus administrator, Speich acts on behalf of the executive principal in leading the campus of the Connected High School Network (CHSN).
"I am very excited to have Mr. Speich officially leading the King Street Campus of ACHS as the campus administrator," ACHS Executive Principal Peter Balas said. "His leadership experiences, relationships with students and staff, and overall commitment to ensuring academic excellence make him the ideal fit for the ACHS King Street Campus. I also look forward to working with Mr. Speich as we continue to further the work of the High School Project and develop and refine innovative high school experiences for our Titans."
This position's responsibilities include implementing the school's instructional program, ensuring it is aligned with the division regulations for curriculum design, and assessing and facilitating instructional delivery for student success. The campus administrator also leads the daily operations of the campus.
Speich joined Alexandria City Public Schools (ACPS) in May of 2011. He has been serving as the lead administrator for specialized instruction at ACHS since 2021.
Previously, Speich worked in ACPS as an assistant principal, dean of students, teacher and coach.
He holds degrees from The George Washington University and Radford University.
FOR MORE: Goodwin Living Selects Chandra Kumar as Chief Operating Officer