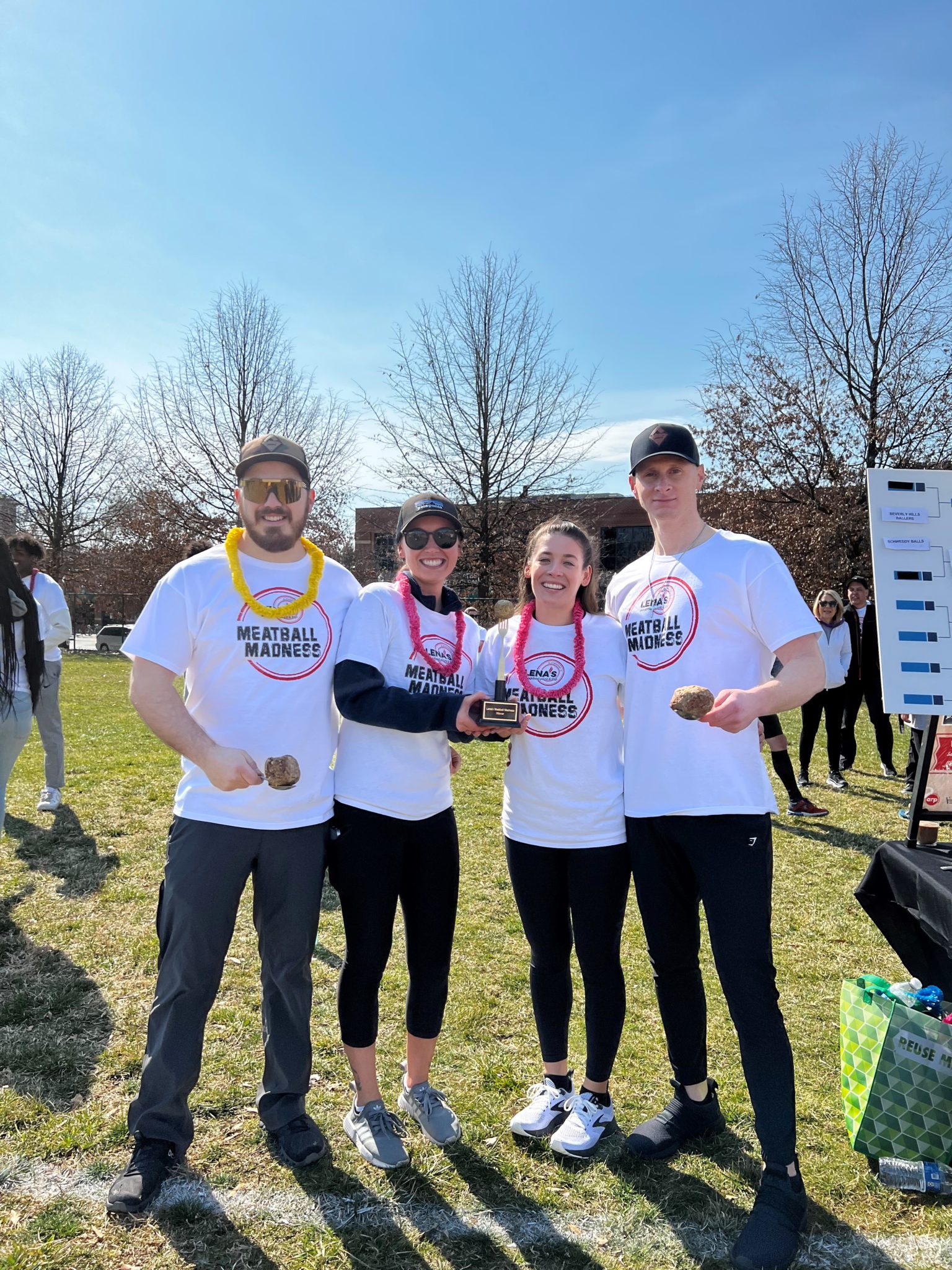 Alexandria, VA – In honor of National Meatball Day and the tip-off of college basketball tournament action, Lena's Wood-Fired Pizza & Tap will host its Second Annual Meatball Madness on Saturday, March 11, 2023. Participants of all ages are invited to attend this year's event and put their race skills to the test in a meatball-inspired tournament.
What:  Lena's 2nd Annual Meatball Madness
When:  Saturday, March 11, 2023
Time:   11:00 a.m. – 1:30 p.m.
Where: Lenny Harris Memorial Fields at Braddock Park, 1005 Mount Vernon Ave Alexandria, VA
Teams of four will attempt to balance Lena's infamous Giant Meatball on a spoon, in a relay race, without dropping it, in record time. Sixteen teams will compete in this fast-paced tournament, but there will be only one winner of the 2023 Meatball Madness trophy and free pizza for a year! Not only is Lena's Meatball Madness a great time, but it's all for a good cause.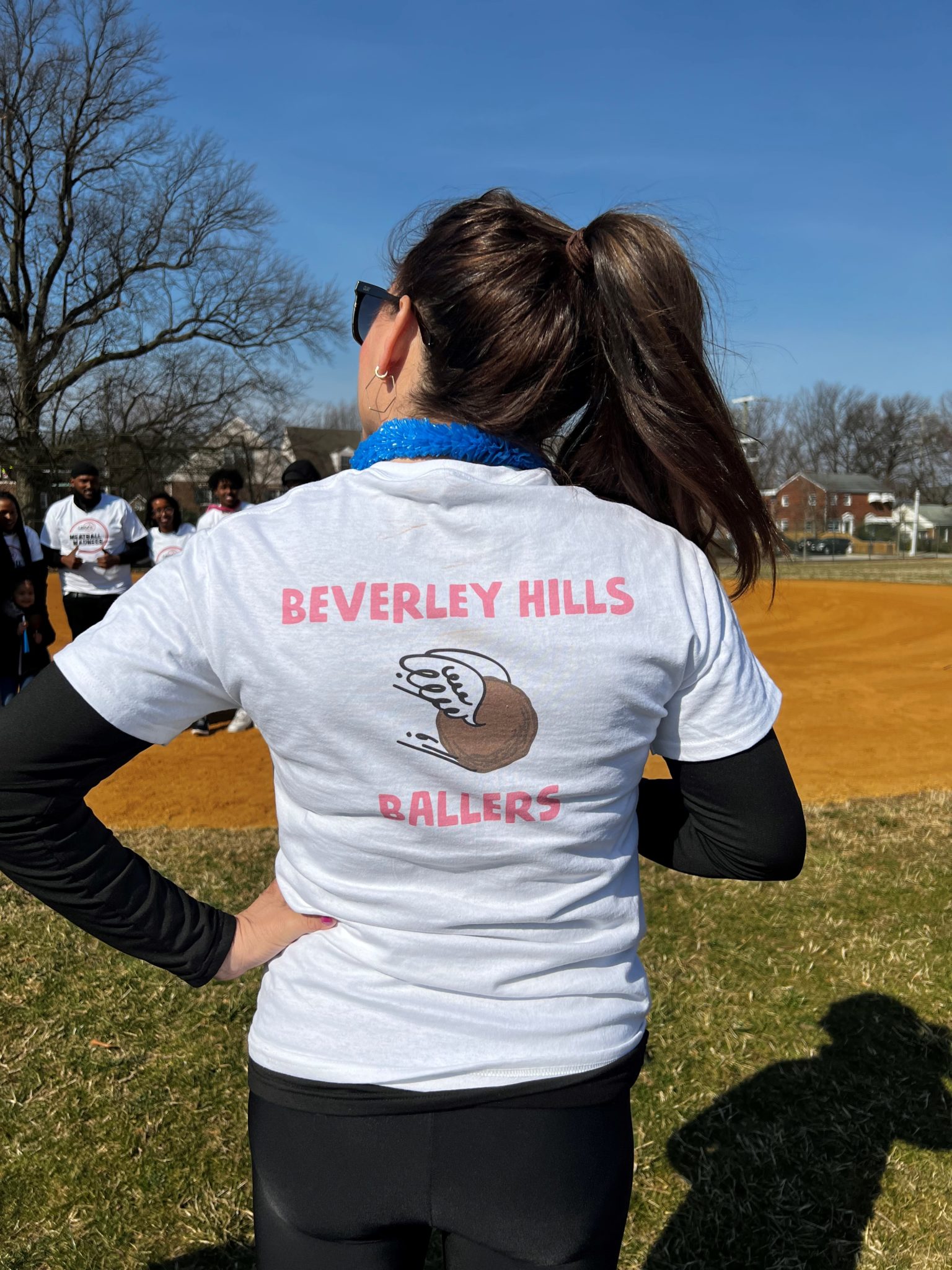 This year's event benefits local Alexandria charity, Dunbar Alexandria- Olympic Boys & Girls Club. Their mission is to help boys and girls acquire confidence and skills needed in the professional world. All proceeds from the event will go to the organization.
Come out and see prizes awarded for Best Costume, Best Team Spirit, and Best Team Name. A Mini Meatball Madness relay for will take place for kids 12 and under. Attend a post-race afterparty at Lena's Beer Garden with beer specials, live music; and sponsorship opportunities.
Tickets to compete can be purchased on Eventbrite –  $40 for the Mini Meatball Madness (kids) Teams  and $80 for Meatball Madness Teams.
All attendees will receive a complimentary t-shirt and a free coupon for a Lena's Giant Meatball to enjoy at the after party.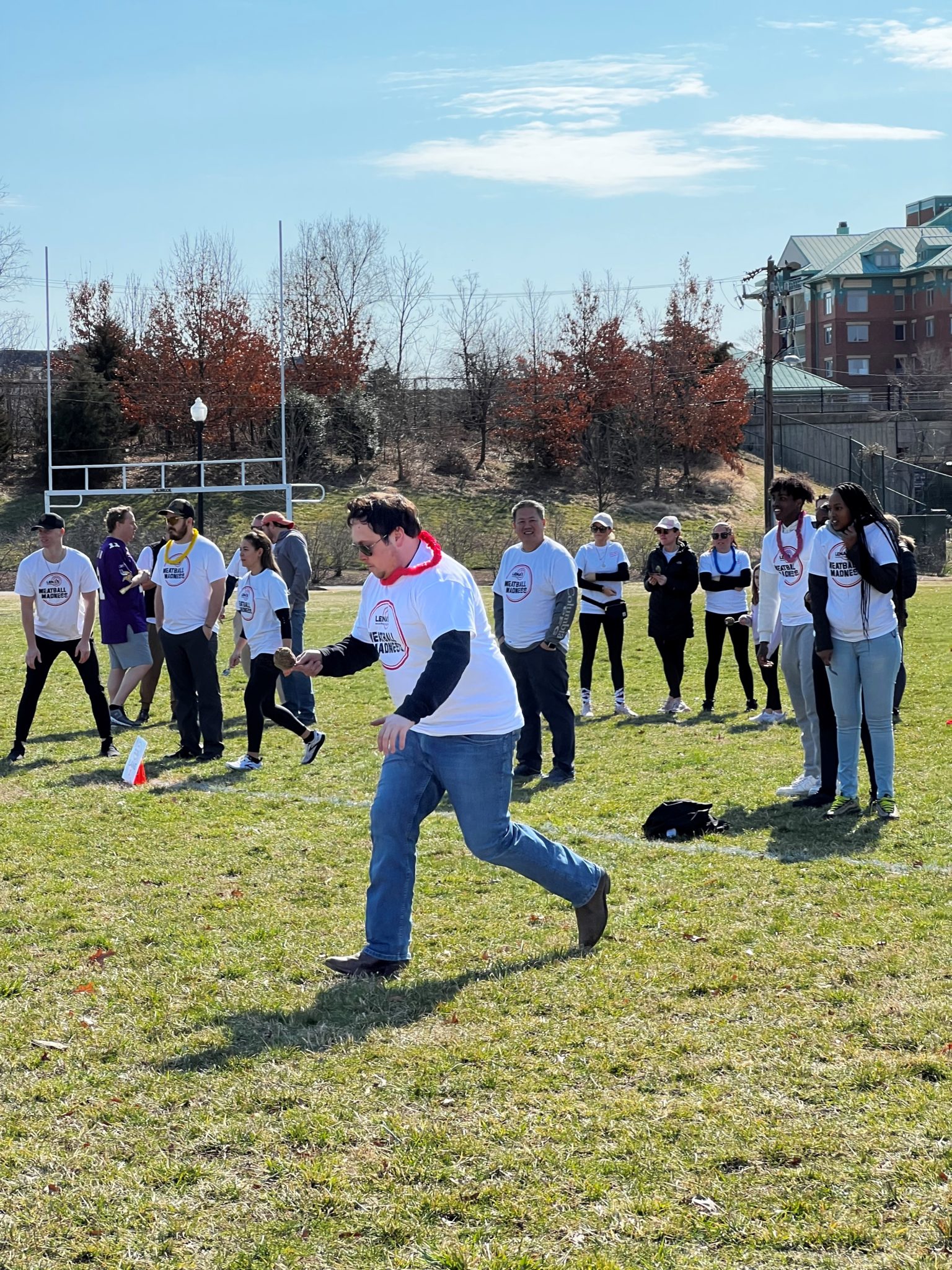 About Lena's Wood-Fired Pizza & Tap
Lena's Wood-Fired Pizza & Tap, located in Del Ray, was voted a Top 100 Neighborhood Gem Restaurants in America by OpenTable users. It won Best Pizza for in The Zebra's most recent Readers' Choice Awards, and is a past winner of the Heart of Del Ray.