Pets
Enjoy the 2023 Fun Dog Show March 4, Before Alexandria's St. Patrick's Day Parade
All proceeds from the show benefit the Animal Welfare League of Alexandria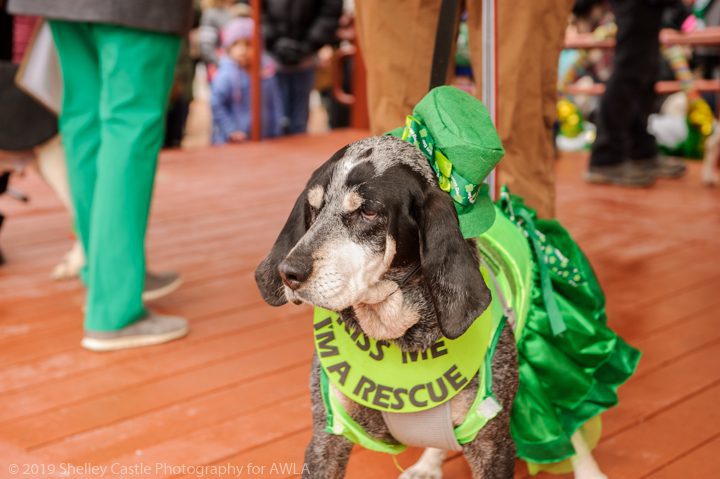 ALEXANDRIA, VA – Love seeing different dog breeds? On Saturday, March 4, you'll have a chance when the 2023 Fun Dog Show comes to Alexandria. The event, taking place from 11 a.m. to noon, is co-hosted by the Animal Welfare League of Alexandria, the Ballyshaners, and McEnearney Associates.
The fun leads up to Alexandria's St. Patrick's Day Parade. As The Zebra reported last month, Charlotte Hall will serve as grand marshal.
The Dog Show, at the corner of King and S. Royal streets, will be a festive, St. Patrick's Day-themed event. Register your dog to be a contestant in any or all of the following costume categories:
Most St. Paddy's Spirit
Best Human/Canine Combo Costume
Most Creative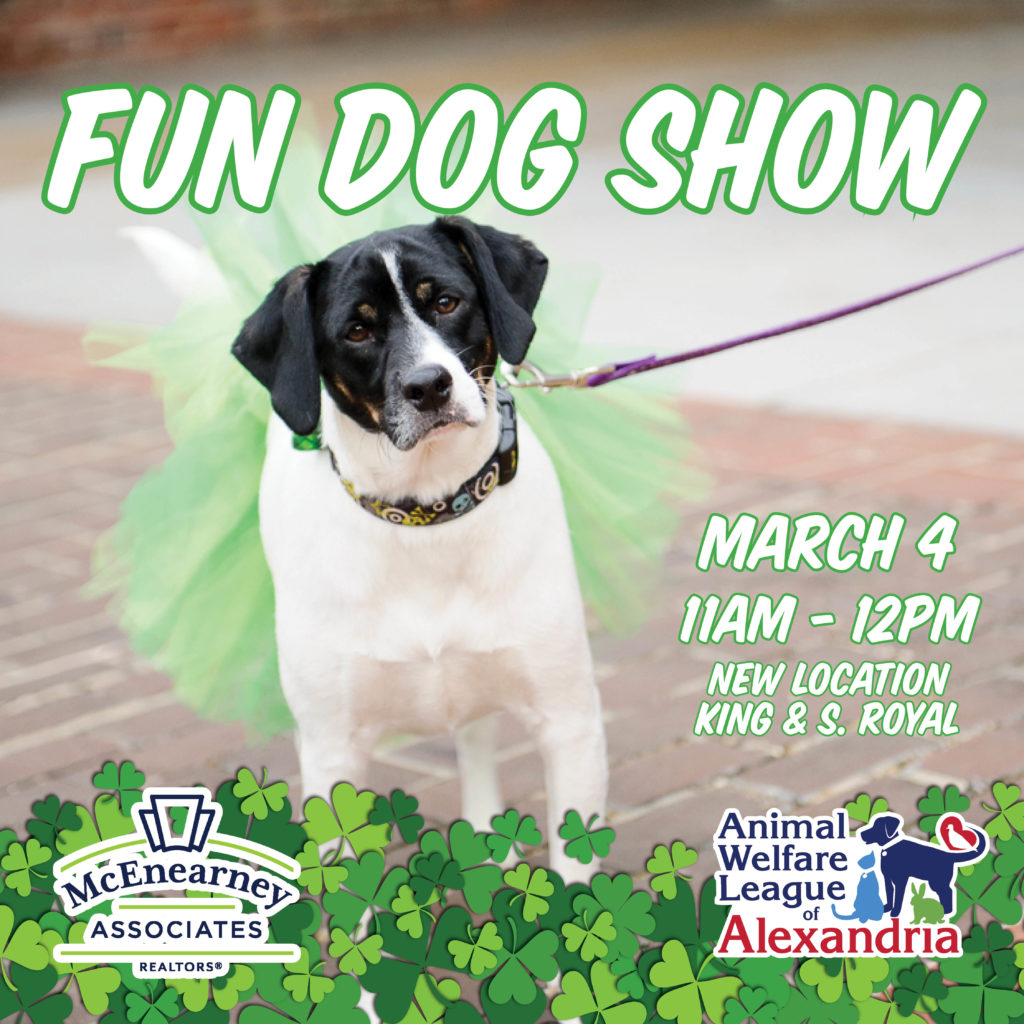 Advance registration is $25 per entrant per category, and all proceeds benefit the AWLA. Onsite registration is $30. Contestants should arrive at 10:45 a.m. Register HERE.
In a note on the registration website, AWLA writes: "While we love all animals, this event is only appropriate for dogs that are comfortable in crowds and with other dogs. Onsite registration will be allowed as long as there is room in each category, but to ensure your pup's place in the Fun Dog Show, register online today."
Organizers advise that for the safety of attendees, all dogs must be on non-extendable leashes.
8 MPH Speed Limit Proposed for Scooters in Parts of Old Town Alexandria