Transportation
Slow Down: 8 MPH Speed Limit Proposed for Scooters in Parts of Old Town Alexandria
City launches dockless mobility slow zone pilot program, seeks feedback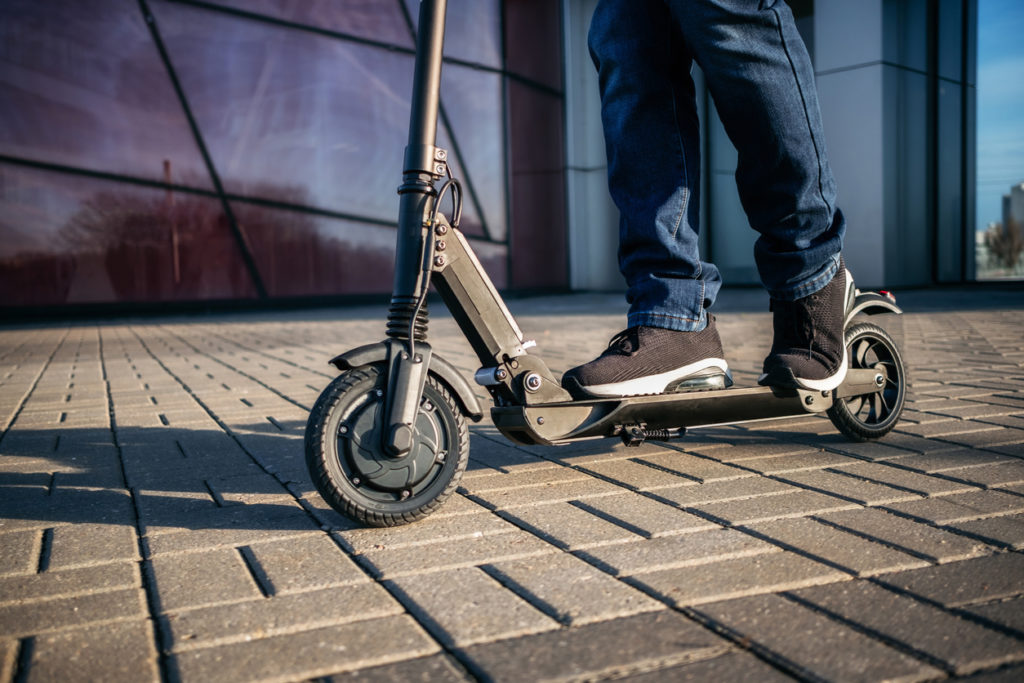 Alexandria, VA –  Alexandria is launching a slow zone for dockless scooters and e-bikes and would like the public's feedback on this pilot program. Beginning February 21 and running through May 21, the city will institute a slow zone that limits the speed of dockless scooters and e-bikes used in the Robinson Landing neighborhood of Old Town. Slow zones are designated areas with top speeds that are below the established city limit of 15 mph; they are often used to improve street and sidewalk safety along heavily trafficked corridors.
Evaluating the use of dockless slow zones to address conflicts between riders and pedestrians in high-activity areas was one of the recommendations in the 2019 evaluation report for Alexandria's Dockless Mobility program.
The pilot slow zone will have an 8 mile-per-hour speed limit on neighborhood streets, Point Lumley Park, and the nearby pedestrian walkway and promenade. GPS technology will be used to enforce the speed limits.
Alexandria residents, businesses, and visitors are encouraged to provide feedback through Sunday, May 21, the final day of the pilot. City staff will review the responses and consider them in determining the next steps for the Robinson Landing slow zones and the suitability of slow zones in other locations in Alexandria.
To learn more about slow zones and the City's Dockless Mobility program, visit alexandriava.gov/DocklessMobility.
For More: Alexandria Choral Society Performing March 11 at Masonic Memorial