Community News
Ballyshaners Name Charlotte Hall Grand Marshal of Alexandria's St. Patrick's Day Parade
The 'Queen of King Street' Takes Center Stage on March 4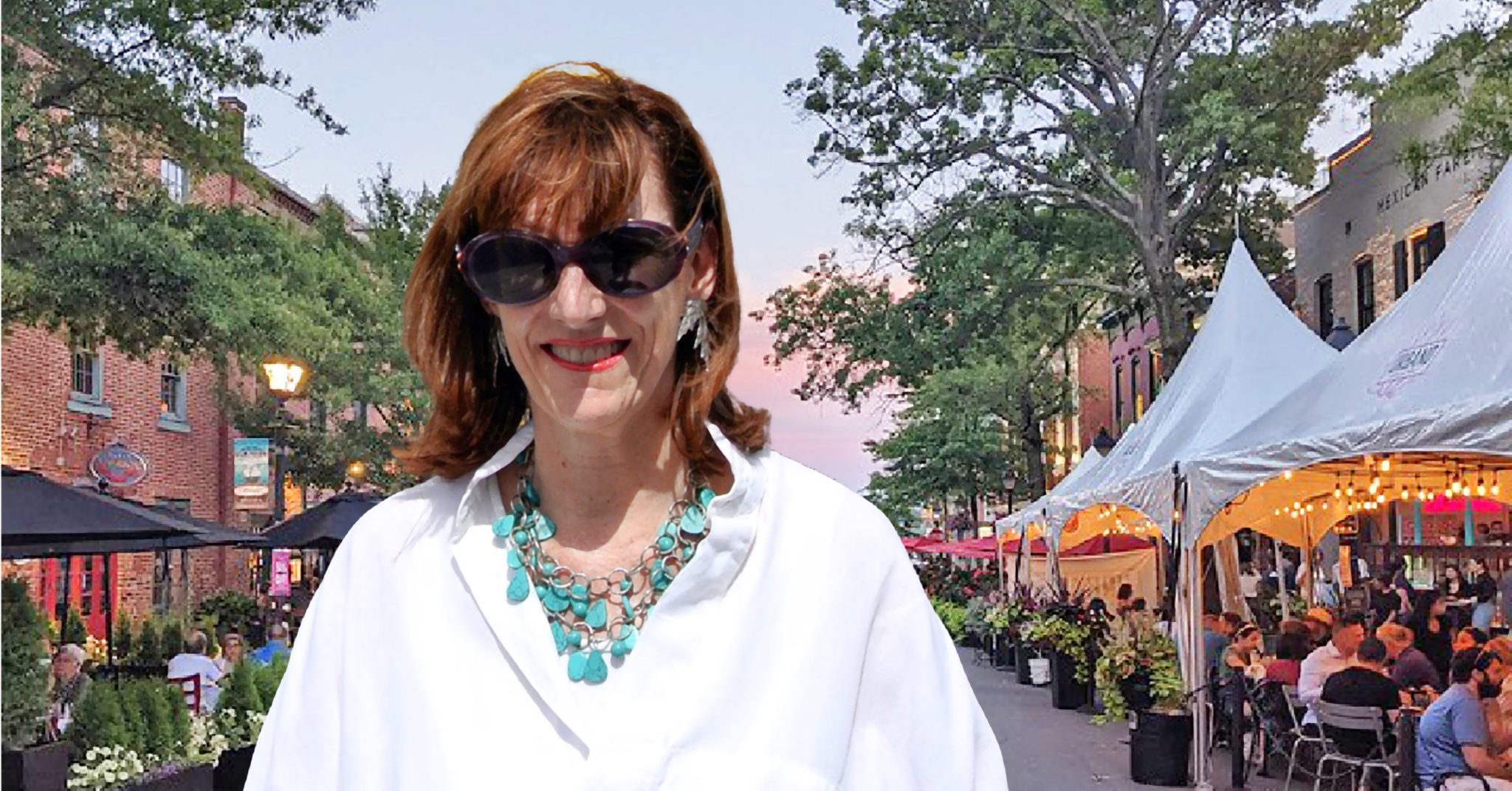 ALEXANDRIA, VA – The Ballyshaners, who are the hosts of Alexandria's annual St. Patrick's Day parade, said this morning on their Facebook page, "We are so excited to announce that our Grand Marshal for the 2023 St Patrick's Day Parade will be The Queen of King Street, the one and only Charlotte Hall. We are so excited to shine a light on Charlotte and for everything she has done for our beautiful city."
Charlotte Hall has been a fixture in Alexandria for decades, and anyone who has a business or nonprofit in town knows what an impact she has made on the city.  Since back in the early nineties, Charlotte was known as the Riverboat Queen because she ran the show at The Potomac Riverboat Company, the group with the water taxis and great big paddle wheeler called The Cherry Blossom.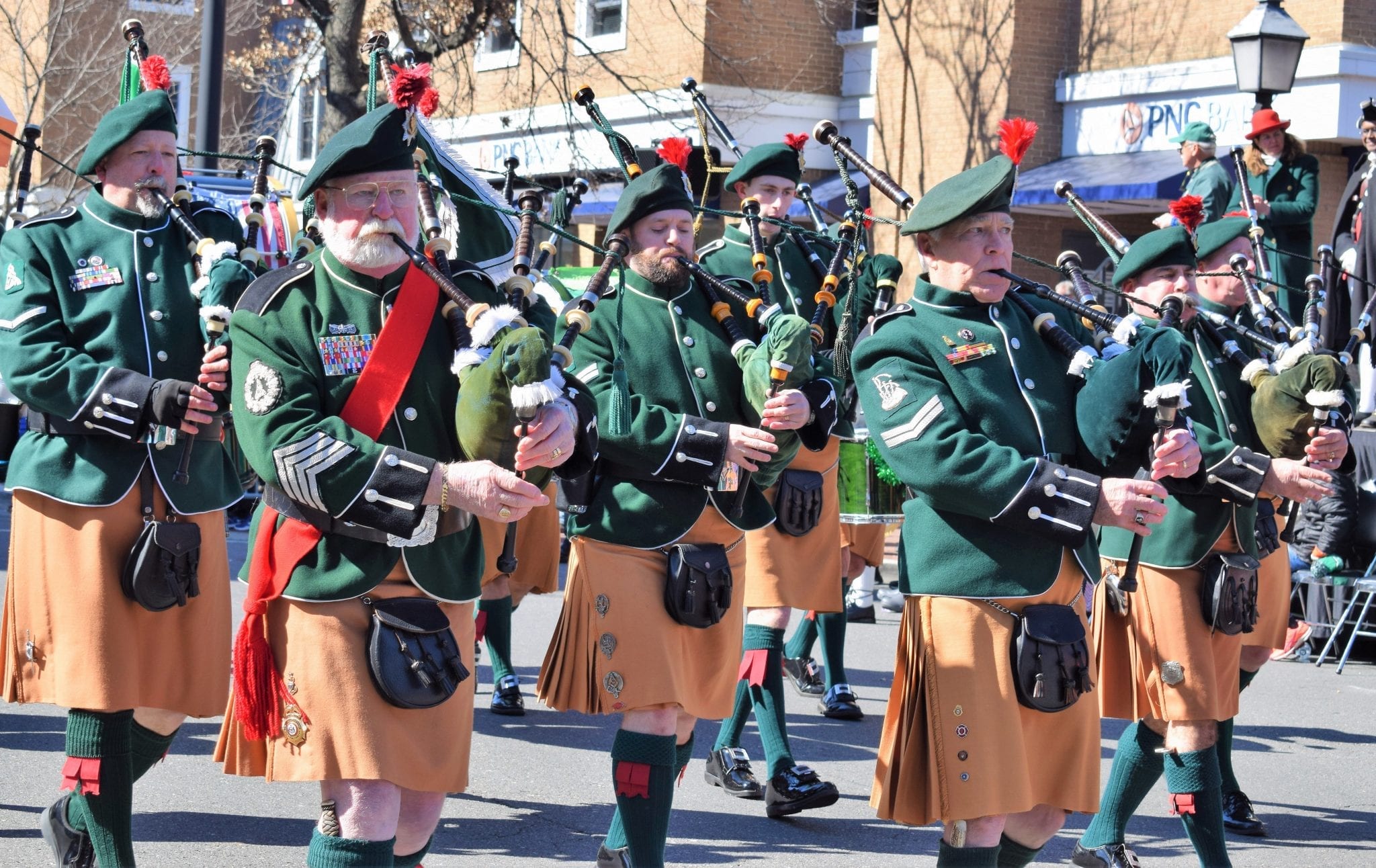 She was out there in front selling Alexandria's waterfront long before it became the popular destination it is today.  In 2018 she was the president of the Alexandria Chamber of Commerce, and for the last several years Hall has been the head of the Old Town Business Association, where she has made many significant impacts.
One lasting example took place during the pandemic, when Hall went to work trying to figure out ways the businesses could still succeed despite the shelter in place orders issued to residents.  She is credited with chiseling away idea after idea, helping shape the temporary rezoning City Council approved to pump up the curbside economy, and for the beloved now-permanent pedestrian-only blocks on lower King Street.
"Hall made a proposal to the group [lower King Street restaurants] to approach the city and ask for full closure of King Street. Hall's idea was to open up the parking spaces for extra tables outside to increase revenues. With the extra tables the restaurants could increase their revenues and put more people back to work. All this, keeping in mind the ever changing requirements for conducting business within the CDC and Commonwealth mandates," wrote Lani Gering, co-owner of The Old Town Crier.
Hall also gets hearty nods for her inspirational and visionary suggestions to the Waterfront Plan.  Back in 2014 and 2015 she helped get the water taxis approved to Nationals Park and National Harbor, and even made the pitch to Dashbus to start the free King Street Trolley, all with the consistent notion of bringing more business to Alexandria, which has happened.
Always held on the first Saturday in March, the Ballyshaners St. Patrick's Day parade has grown to be the largest one-day event in Old Town Alexandria. Featuring pipe bands, Irish dance schools, community groups, and a host of other musicians and performers. It is a fantastic day to spend with family or friends. For over 40 years, the Ballyshaners have been pleased to provide Alexandrians with the finest Irish celebrations.
The Ballyshaners a 501(c)3 charitable organization is proud to host the only parade that proceeds down King Street, showcasing the City's commercial vitality and small businesses. The parade will commence at 12:15 on Saturday, March 4, 2023. Visit www.ballyshaners.org for updates about fundraisers, planning meetings, Parade Day events, and to make a donation.
TRENDING: BREAKING NEWS–Alexandria Firefighters Get Pay Raises