Community News
Celebrate All Things Irish: St. Patrick's Hooley March 12 at St. Mary's in Alexandria
Festivities benefit Christ House in Old Town. Enter a raffle for a chance to win a trip to Ireland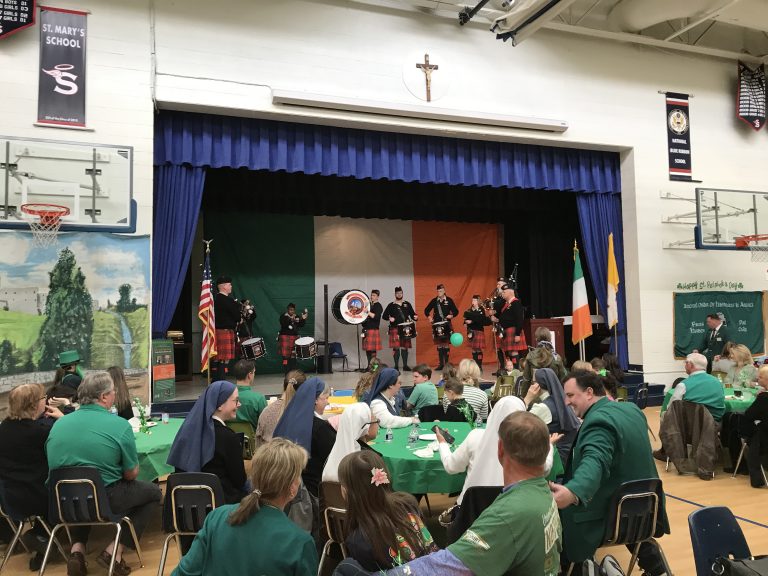 ALEXANDRIA, VA – It's time for the annual St. Patrick's Hooley hosted by the Ancient Order of Hibernians and the Basilica of St. Mary. Families and people of all ages are invited on Sunday, March 12, from 3 to 6 p.m. to the Basilica of St. Mary's School gym (400 Green St.).  It's a festive time to honor and celebrate Irish heritage and culture with music, singing, and dancing.
Murphy's Irish Pub will provide traditional Irish fare, including Shepherd's pie, fish and chips, corned beef and cabbage. The afternoon will feature performances by local Irish musician Pat Garvey, the Boyle School of Irish Dance, and the O'Neill James School of Irish Dance.
Attendees can enter a 50/50 drawing, silent auction, and  a raffle for a trip to Ireland.
Proceeds benefit the Christ House in Old Town. Christ House is a program of Catholic Charities of the Diocese of Arlington that provides emergency assistance, free daily meals, a food pantry, and more to people in need. Last year's Hooley raised $8,000 for Christ House.
Tickets ($25 for adults and $5 for children) must be purchased in advance at aohalexandria.org. This event always sells out.
Become a 2023 Irish Hooley Sponsor by reserving a table for 10 for $500, or make a sponsorship donation of $300.
The Ancient Order of Hibernians (AOH) is America's oldest Irish Catholic fraternal organization fostering and preserving Irish culture. The local Herbert-Cady Division, established in 2011, is  continuously active in the Alexandria community. The organization's membership increases each year.
Enjoy the 2023 Fun Dog Show March 4, Before Alexandria's St. Patrick's Day Parade