Community News
Public Safety
City of Alexandria Releases Funeral Arrangements for Brian Hricik, EMS Deputy Chief
March 11 funeral at Vienna Presbyterian Church to be streamed live online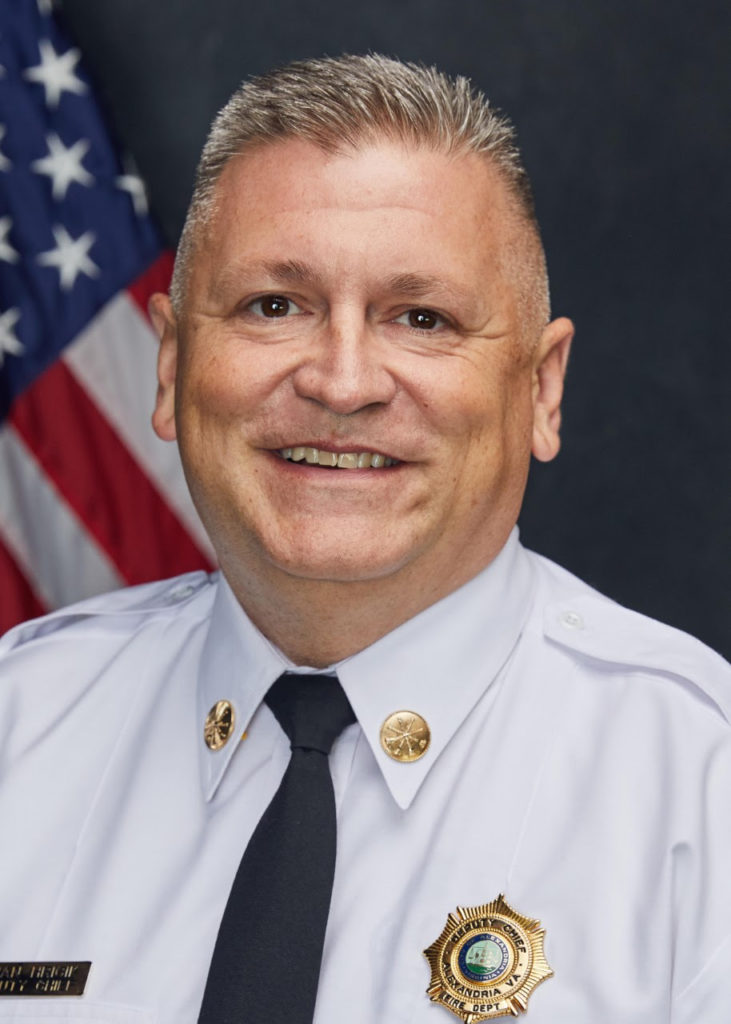 ALEXANDRIA, VA -Yesterday (March 4) the City of Alexandria released the funeral arrangements for Brian Hricik, the Alexandria Fire Department's (AFD) EMS Deputy Chief. Hricik died from cancer on Feb. 23.
In a statement, Chief Corey A Smedley said: "This is a time of great sadness for the Alexandria Fire Department and for the City of Alexandria. We have not only lost an outstanding employee and Medical Services Deputy Chief, but a dedicated and well-respected colleague and friend. Over the past 25 years, Brian proved himself as an outstanding leader and advocate for a high-performing EMS system. He will be sorely missed by the Department, City, and community; we send our deepest regrets to his family and friends on their loss."
Residents, colleagues, and city officials are all invited to remember Hricik at the following:
Viewing
Friday, March 10, 2023
2-4 p.m. and 6-8 p.m.
Fairfax Memorial Funeral Home, 9902 Braddock Rd., Fairfax, VA
Procession
Saturday, March 11, 2023
11 a.m.
City of Alexandria Fire Department Fire Station 204, 900 Second St, Alexandria, VA
A procession will depart Station 204 at 11 a.m. for Vienna Presbyterian Church, where Hricik will be remembered during a final public service. Residents and businesses along the 20-mile route are encouraged to show their appreciation and support for Hricik, as well as the first responders participating in his procession.
Service
Saturday, March 11
1 p.m.
Vienna Presbyterian Church, 124 Park St. NE, Vienna, VA
The service will also be streamed live online HERE.
Impact to traffic in the city will be minimal during the procession. As part of regional mutual aid agreements, AFD personnel will be able to attend the memorial service with no staffing shortage in the community during that time and with no additional cost to the city.
About Brian Hricik 
Brian Hricik was from Alexandria. He began his EMS career with AFD in 1997. Prior to beccoming EMS Deputy Chief, he served AFD in various roles including medic, EMS Training Coordinator, and EMS Supervisor. Before joining AFD, he volunteered with Prince William County.
Hricik is survived by his wife of 23 years, Cindy;  three daughters Madison, Kaitlyn, and Anna; father, stepmother, two sisters, and two stepsisters.
Alexandria Police Officers To Wear Body Cameras