Eatz
Foodie Newz
PHOTOS: Dinner Could Not be Finer at Van Dorn Diner in Alexandria's West End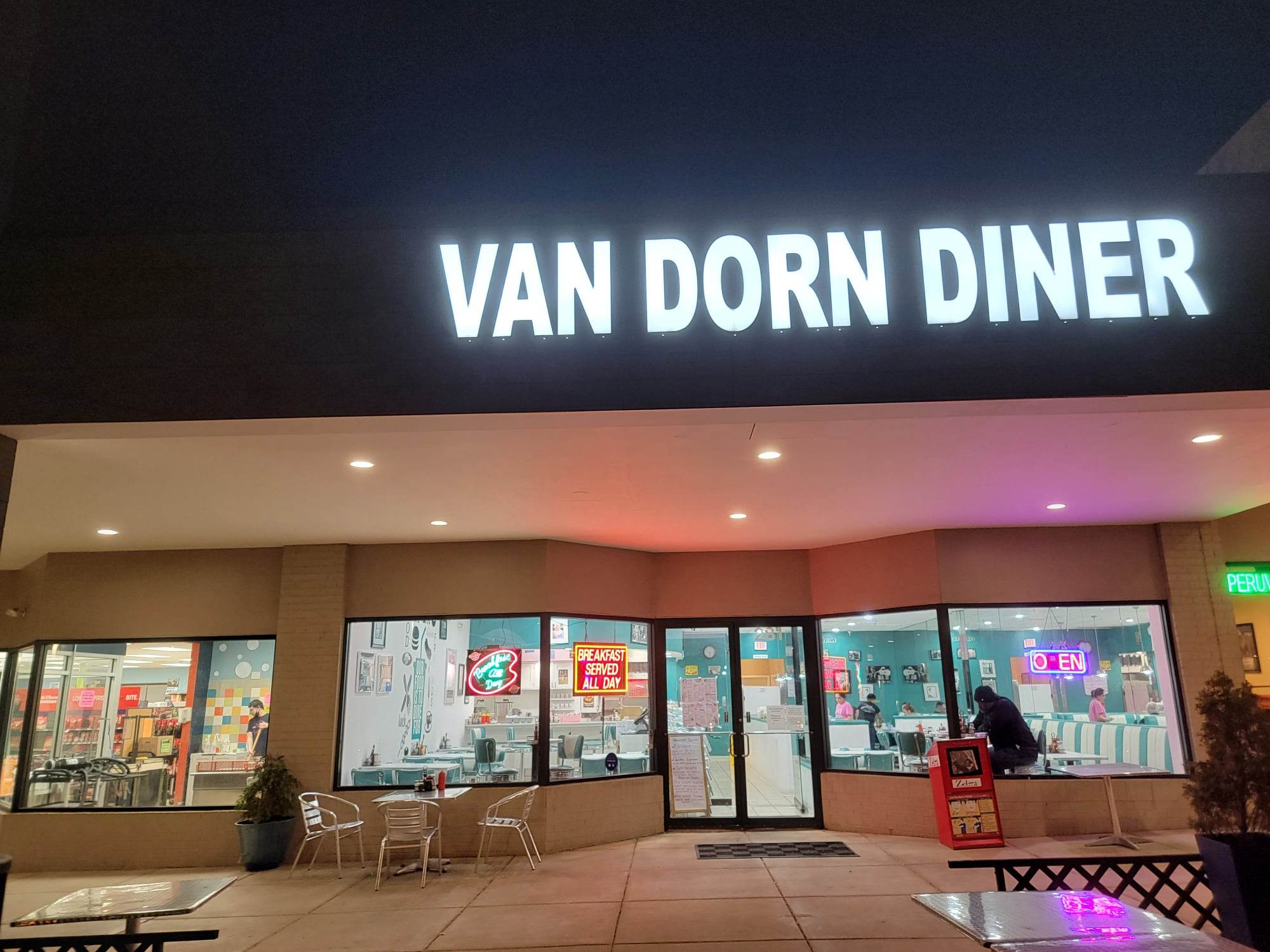 Alexandria, VA – We all know that the Van Dorn Diner at 281 S. Van Dorn St. is a great place for breakfast anytime of day, but did you know it's also a great place for an array of breakfast, lunch, dinner, and dessert options. This family-owned diner gives off a 1950s-style diner vibe. And, you can enjoy a glass of wine or a beer with your meal.
I had the opportunity to join some friends for dinner on a Friday night. We skipped over the appetizers because we had so many entrees we wanted to try. Next time, I plan to concentrate on the starters. What's not to like Fuego Fries, crisp and hot fries topped with brown gravy, melted cheese, chorizo, and jalapenos, it sounds like it would beat our an order of nachos anytime. Go Greek with the Athena Fries with creamy feta cheese and oregano and served with house-made Tzatziki.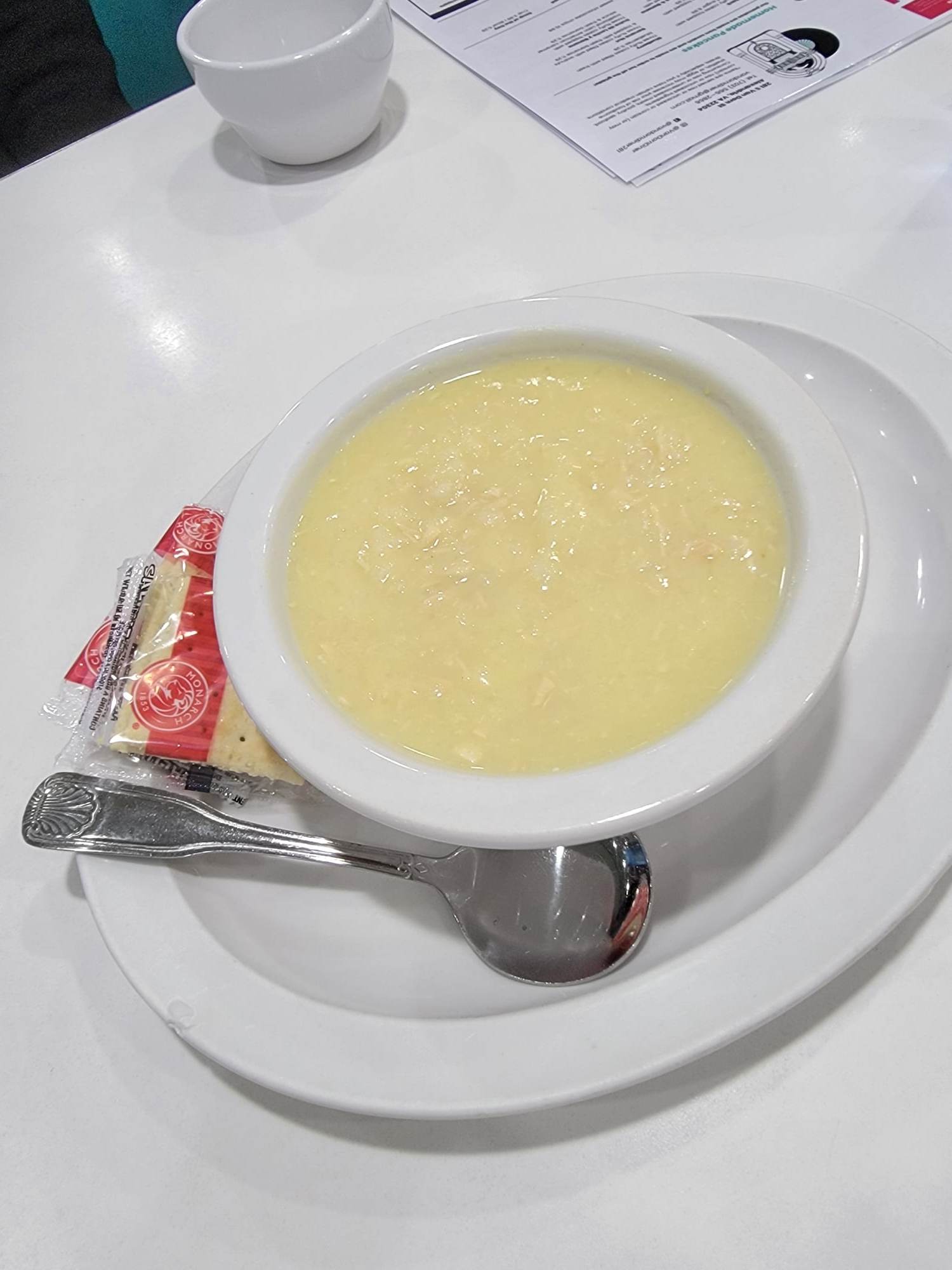 We began our meal with a bowl of Avgolemono soup, a Greek chicken, lemon, and rice confection. It was rich, thick, and had the perfect tang of lemon. It was the perfect starter, so flavorful and light. We then harkened back to the good old diner days with one of my favorite salads of my youth, the Chef's salad. It brough back such good memories as it was loaded with lettuce, tomatoes, cucumbers, green peppers, ham, turkey, American and Swiss cheese, and quarters of hard-boiled egg. I used to order it with that bright orange French dressing but the folks here made the smart choice to upgrade the dressing to a selection of bleu cheese, ranch, Italian, honey mustard, balsamic vinaigrette thousand island, or homemade Greek or house vinaigrette.  The salad is so large it could easily feed four as a starter salad or two as a shared entrée.
Before we could even make a sizeable dent in the salad, we were greeted with a platter of Spanikoptia. This Greek pie was scrumptious with layers of filo, spinach, and feta. It was crunchy from the filo and tender with the spinach filling lightly flavored with lemon.
The special of the day was Lasagna. We dove in and found it to be a gooey delight made with multiple layers of pasta, bechamel, ground beef, tomato sauce, and cheese. It was an impressive plate of food – we left an empty plate! We followed the Italian theme with a platter of Chicken Parmigiana Pasta. Thin al dente spaghettini noodles were topped with lightly battered chicken breasts topped with the same red sauce from the lasagna and lots of melted mozzarella and parmesan cheese and served with a house salad and garlic bread, you will take home leftovers. This chef knows how to cook chicken. It was wonderful!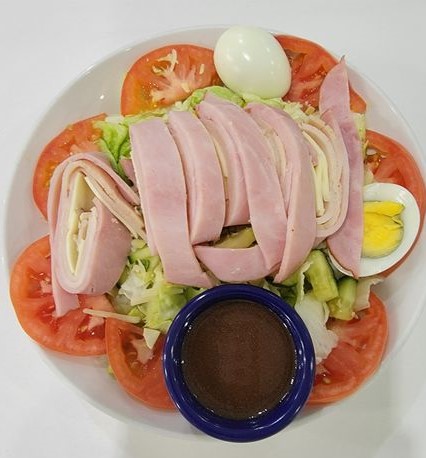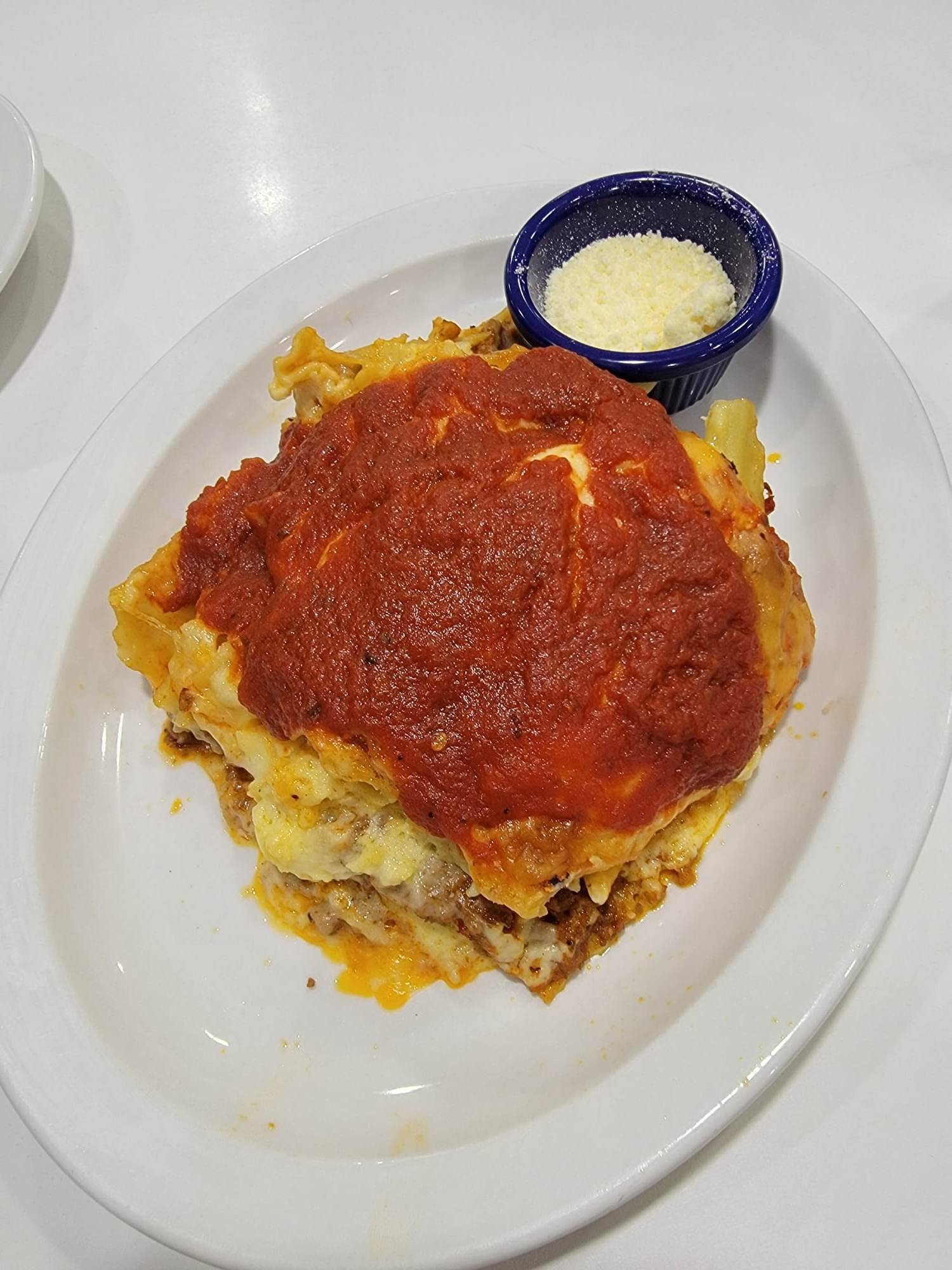 We moved over to another part of the Mediterranean with the Chicken Souvlaki platter. A huge plate, accompanied with a Greek salad, was placed on the table, covered with marinated and grilled chicken slices, pieces of pita bread, French fries, and some of the best tzatziki I have had in a long time. Take a piece of pita, add chicken, add salad, and top with tzatziki, have a bite, and fall in love with the flavors.  The platter is also available as a gyro platter too.
We moved back to the southwest for another favorite of mine, Country Fried Steak. There are two things that make a great country fried steak – good white gravy and real mashed potatoes. Van Dorn scored a 10 on both. The gravy was so good, I had to have extra to completely smother the nicely battered and fried tender beef and potatoes. And, don't forget the very fresh, lightly sauteed vegetable mix served on the side. Did I say it was good? They say you can't go home again but that plate brought me back to Austin, Tx where I had my first chicken fried steak.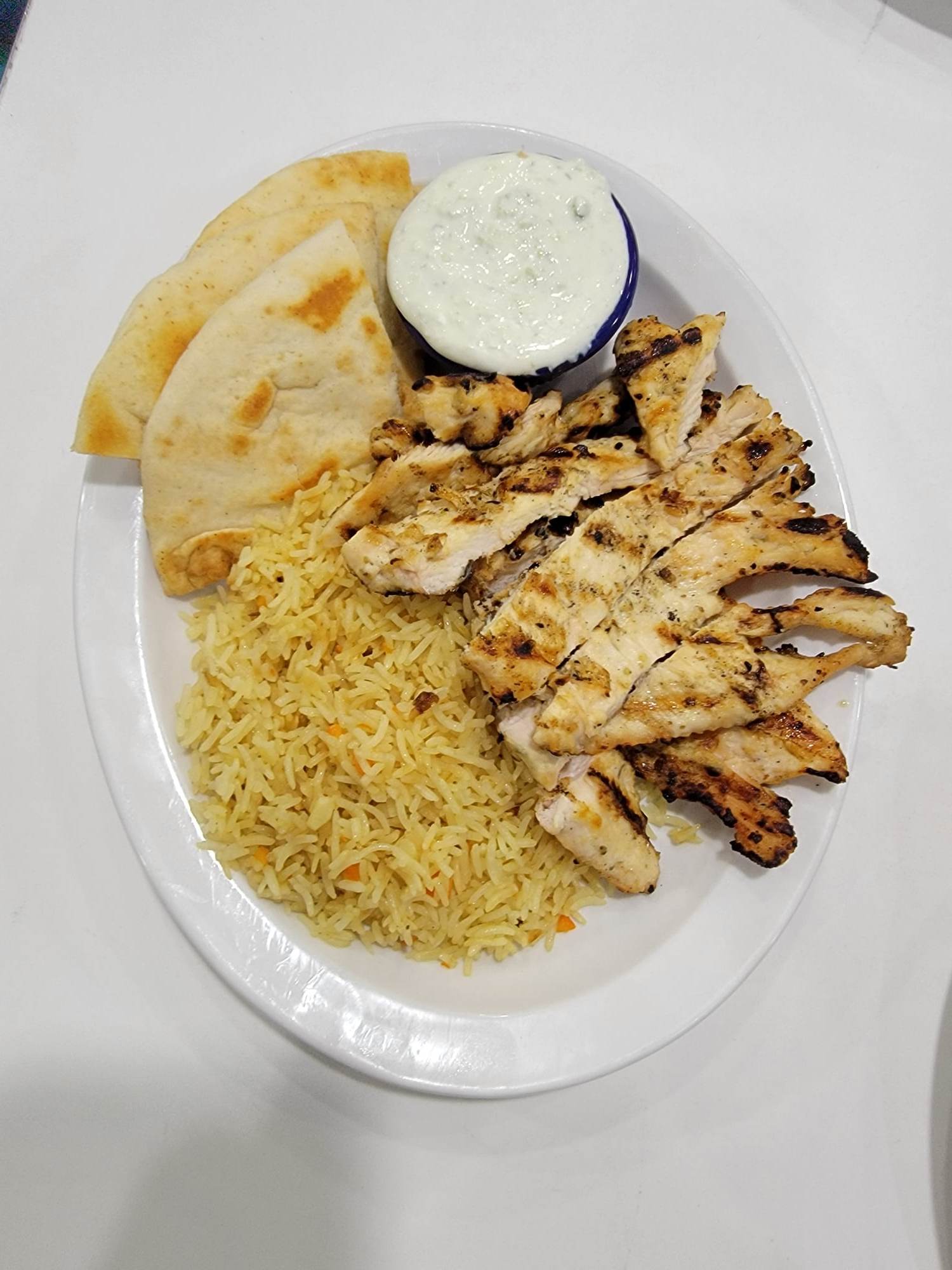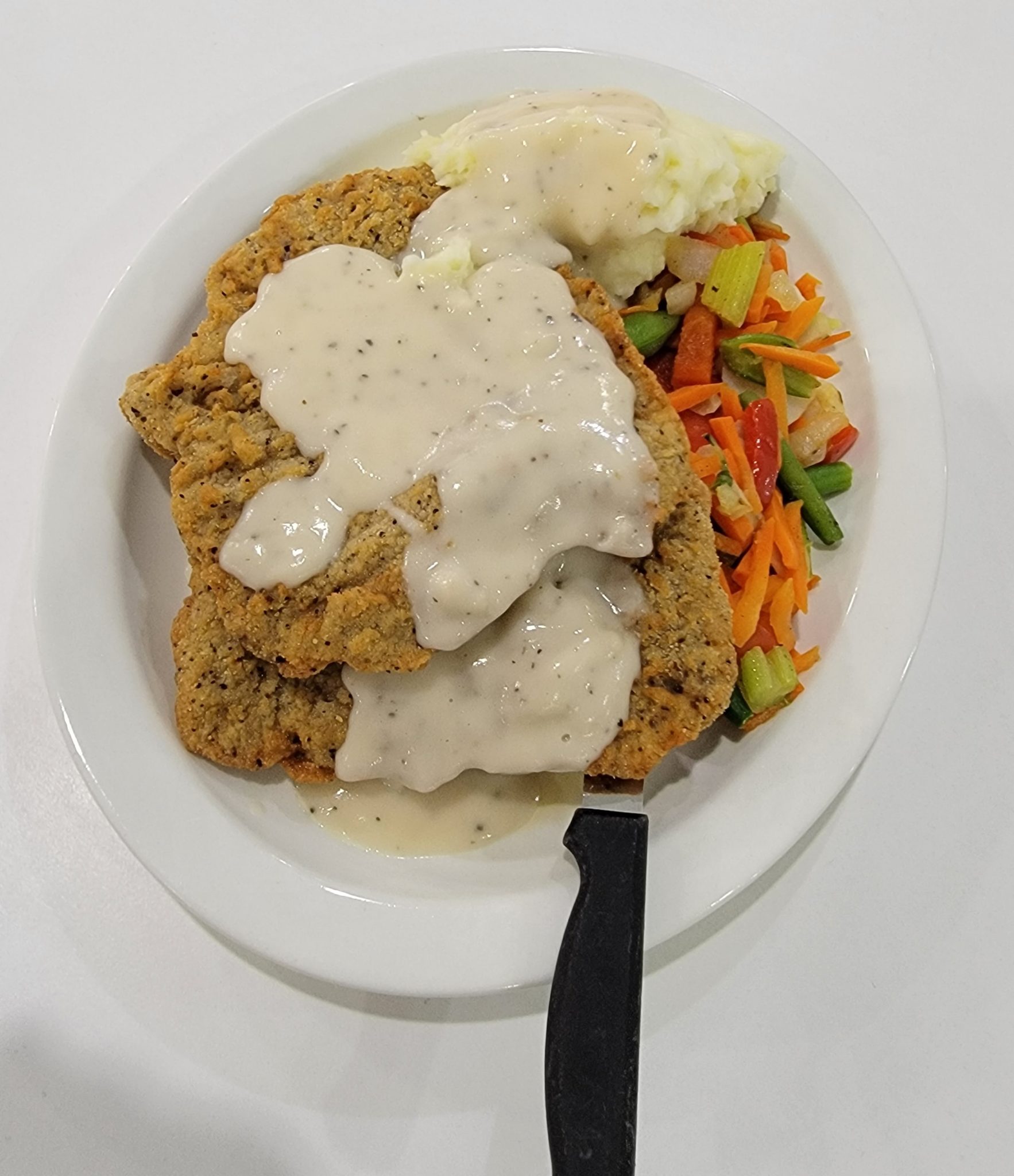 There are lots of dishes to meet almost every need or want. Fish lovers can enjoy a nicely prepared Fried Flounder served with rice and vegetables. Again, the chef showed a light hand with the delicate, fresh, and well-seasoned fish. I watched a platter of Fish 'N Chips go by the table. It looked delicious with lightly browned pieces of fish served with French fries and coleslaw. Vegetarians and vegans will enjoy the Greek Salad with iceberg lettuce, feta cheese (left off for vegans), onions, kalamata olives, tomatoes, cucumbers, pepperoncini, and served with Greek vinaigrette. Your kiddos have a variety of choices beyond the usually chicken strips and pizza. There are Grilled Cheese Sandwiches, Silver Dollar Pancakes, and Mini-Cheeseburgers.
The burger and sub varieties seem like an unending list of enjoyment. That fried flounder makes an appearance in a sub roll and topped with tartar sauce. There's a chicken fajita sub made with grilled chicken strips, grilled bell peppers, lettuce and onions draped in a chipotle mayonnaise. Definitely sounds like a must try. Subs are accompanied by chips, pickle, and coleslaw.  The burgers are made with love and reflect a variety of tastes. The all star on the menu is the Van Dorn Burger, topped with a grilled egg, bacon, lettuce, tomato, and American cheese. Oh yeah!!!  Have you been looking for that old diner favorite Patty Melt? Here it is served on toasted rye bread and topped with grilled onions, and American cheese. Or enjoy a Mexi-Caliente burger topped with guacamole, jalapenos, and chipotle mayo. They even serve a "Beyond Burger" decked out with your choice of toppings to meet any vegan or vegetarian palate. Burgers are joined on the plate with fries, pickle, and coleslaw.
Whatever you do, don't overlook the beverage and shake menu. We were all swept away with the Root Beer Float. The memories of one just takes me away. Another must try are the milkshakes, made with an old-fashioned milkshake mixer. The Vanilla, Chocolate, Strawberry, and Oreo shakes are topped with whipped cream and maraschino cherry. Saying no is not possible. But, if you manage to save room for dessert, ask if they have cheesecake. The crust is made with lightly ground nuts. The filling is New York style, firm and creamy. The slice is then topped with a layer of caramel. One is hard-pressed to remember you just said you couldn't eat another bite. Clean plate again.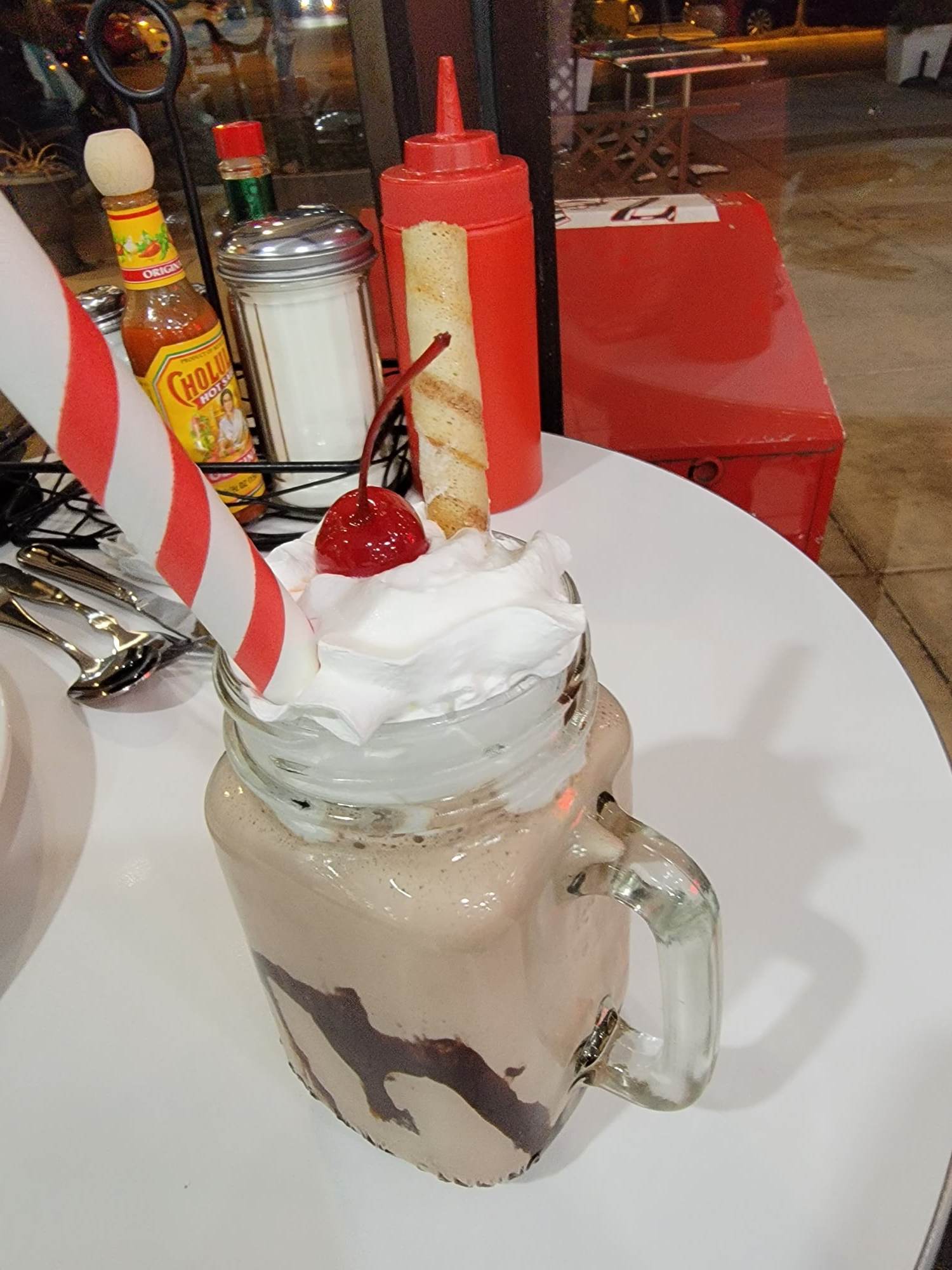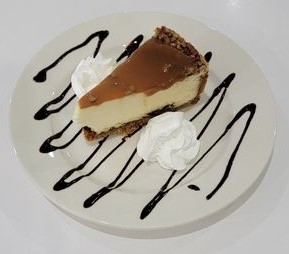 Take a deep dive into the breakfast menu. Breakfasts range from omelets, waffles, and pancakes to eggs benedict, French toast, and wraps. Get a breakfast platter with a choice of corned beef hash, country fried steak, pork chops, scrapple, hot links, veggie hash, and more. Speaking of benedict, they serve a traditional version and other toppings such as spinach, corned beef hash, or nova lox. All breakfast platters come with a choice of home fries, hash browns, grits, and toast. One of the best waffles (and French toast and pancakes) are the Dulce de Leche y Bananas topped with Latin American caramel sauce. I have to try another diner favorite of the Monte Cristo French Toast made with turkey, ham, and Swiss cheese, served with strawberry preserves.
Van Dorn Diner is open until 3 pm, Sunday through Thursday, and stays open until 8 pm on Friday and Saturday. Take advantage of the evening hours and enjoy dinner alone, with your partner, a group, or the whole family – you'll be so glad you did!
Would you like your restaurant reviewed? Contact [email protected]