Travel
Seasoned Alexandrians Conquer Mount Kilimanjaro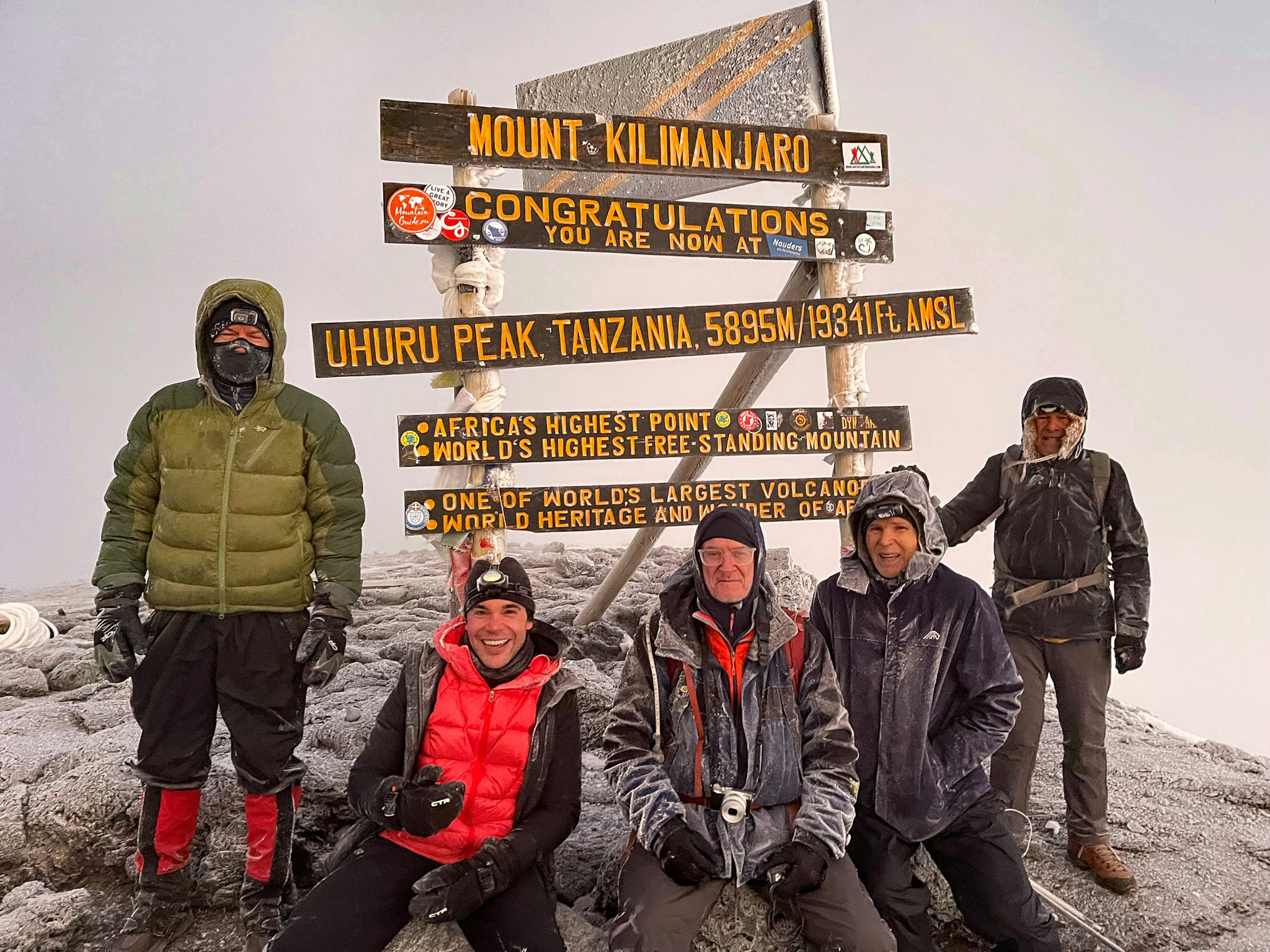 By Joe Bowman
Alexandria, VA – Tanzania's Mount Kilimanjaro stands 19,341 feet above sea level at its highest point, Uhuru Peak. It is the highest mountain in Africa. Despite being only three degrees south of the Equator, it is capped by glaciers and frequently whipped by ice storms.
On a previous trip to Tanzania, I observed Kilimanjaro from a distance. Even 50 miles away, it dominates the landscape and captures the attention of tourists and locals. I resolved to return and climb Kilimanjaro. I invited four friends to join me for the adventure, Mike Kilby and Doug Lemmon of Alexandria and George Kiroff and his son, Christopher of Australia. All agreed to give it a try. Mike, George, Doug, and I were all in our late 60s, but despite our advanced ages, we were pretty good athletes. Christopher,32, had competed in Ironman Triathlons and was in excellent physical shape.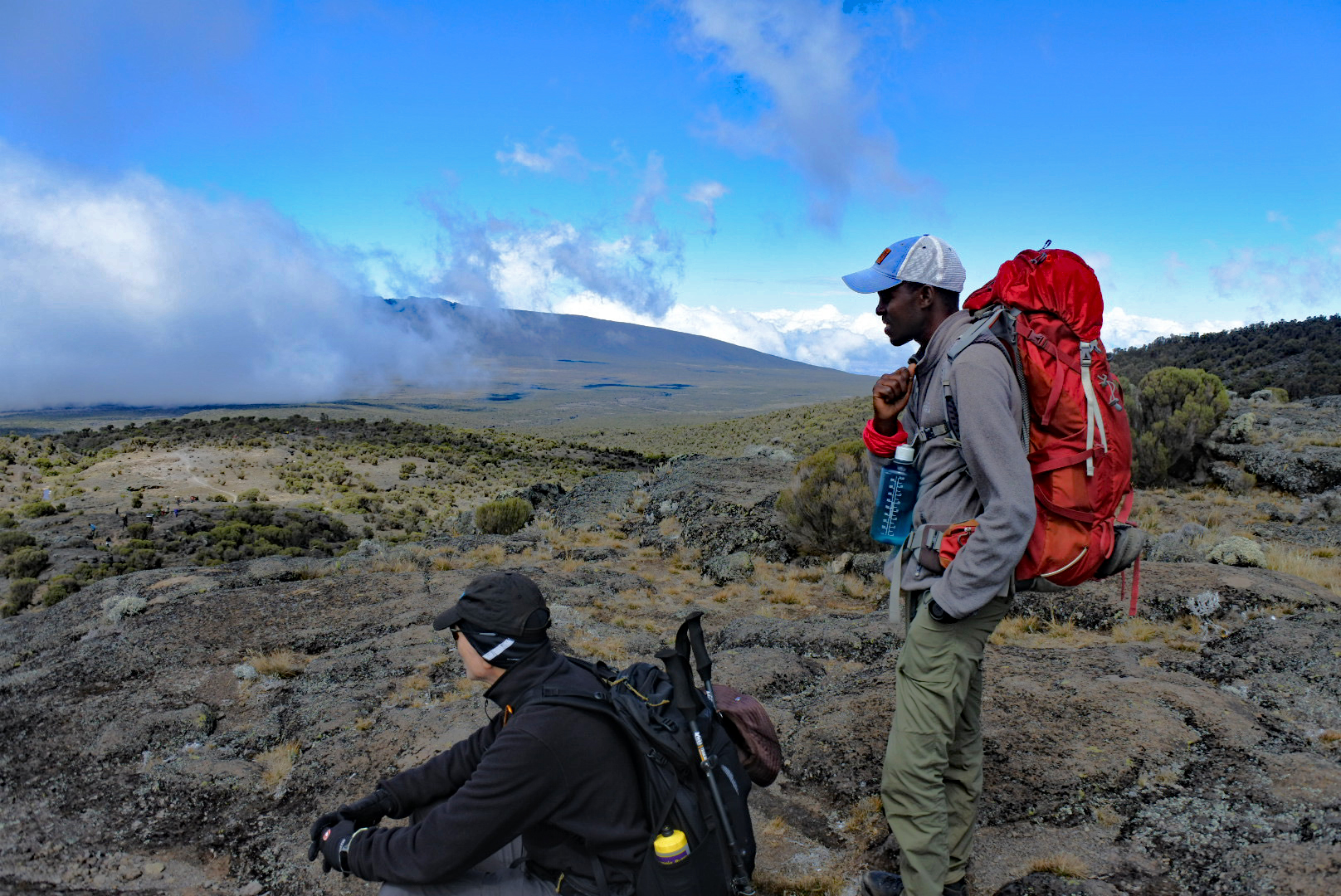 A "Kili climb" to Uhuru Peak does not require technical rock-climbing skills. It is a demanding hike. The trail is often steep, sometimes dangerous, and at times so difficult to discern among the rocks that it is impossible to follow without a guide. Climbers rarely die on Kilimanjaro, but occasionally they do, usually from pulmonary or cerebral edema. Short of death, altitude sickness may entail a host of other health problems requiring a climber to be evacuated. Physical preparation, honest self-appraisal, and determination are essential for a successful climb to Kilimanjaro's Uhuru Peak.
The five of us and our guide, Olariv Edward, who goes by "Ola," started our hike up Kilimanjaro's Lemosho Route on January 1, 2023. Uhuru Peak was 29 miles away and 2.18 miles higher than our starting point. Ola, born into the Maasai tribe, was fluent in the tribal language of Maa and Swahili. He was comfortable and conversational with English and spoke a little French. As we started our climb, Ola explained that a slow pace was essential for altitude acclimation. The Swahili phrase "pole pole," meaning "slowly slowly," would be our motto until we reached the summit.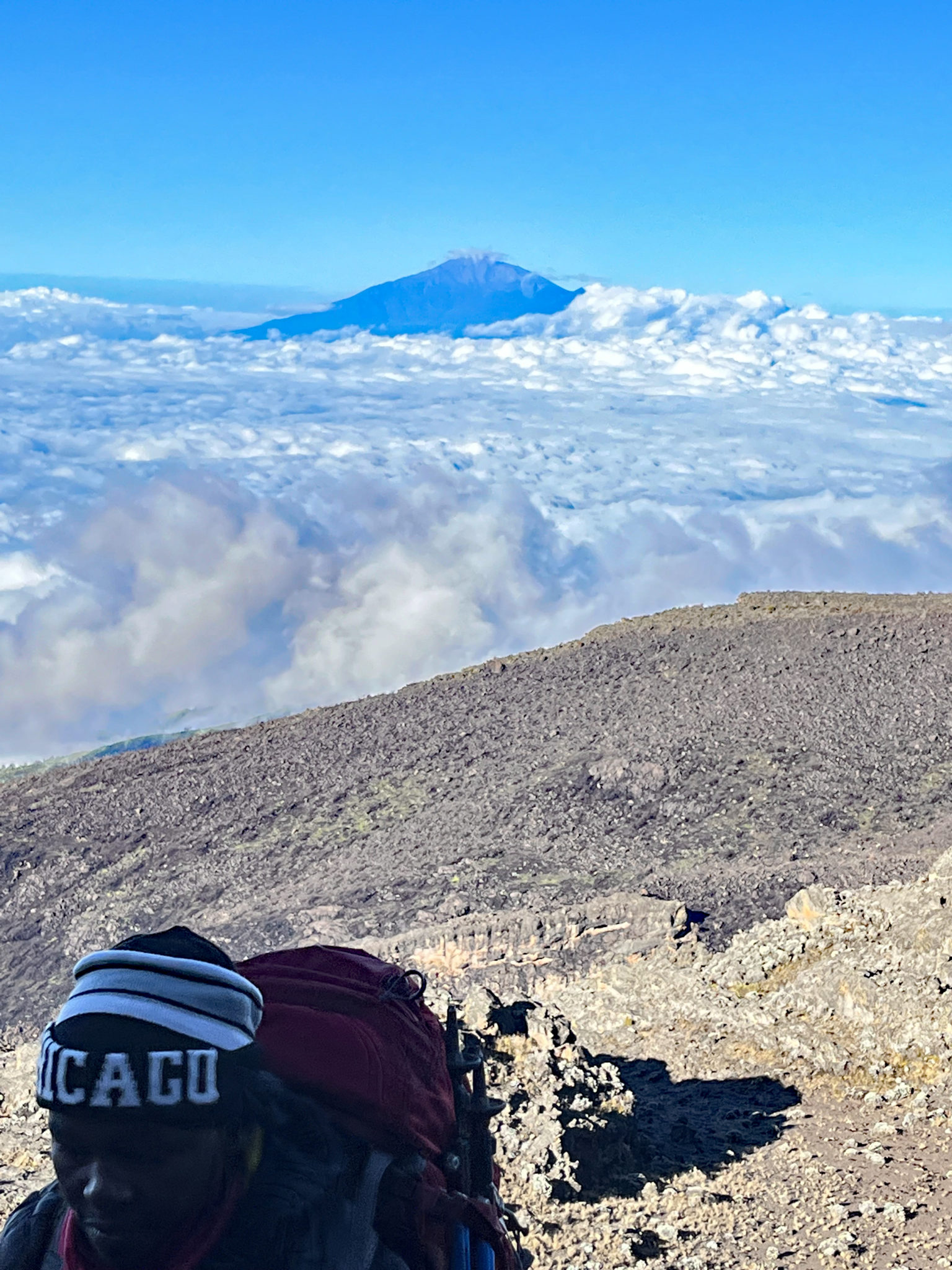 When Ola and the rest of us started up the mountain, our 30 porters were still getting organized at the starting point. Amid all the equipment, chaos, and shouting, it seemed that we might beat them to the first camp even though we proceeded very pole pole. It wasn't long before our porters came speeding up the trail and passed us, each carrying at least a hundred pounds of gear. They beat us to camp in time to set up the tents, prepare hot tea and dinner, and serenade us as we arrived.
As we continued up Kilimanjaro's western slope, I thought of Earnest Hemmingway's short story, "The Snows of Kilimanjaro," in which he mentions "the dried and frozen carcass of a leopard" on the western slope, known today as Shira Plateau. There is wildlife on Kilimanjaro but not on Shira, which is 13,000 feet above sea level. There is no reason a leopard would be up there. Maybe Hemingway's reference to the leopard was just a literary thing.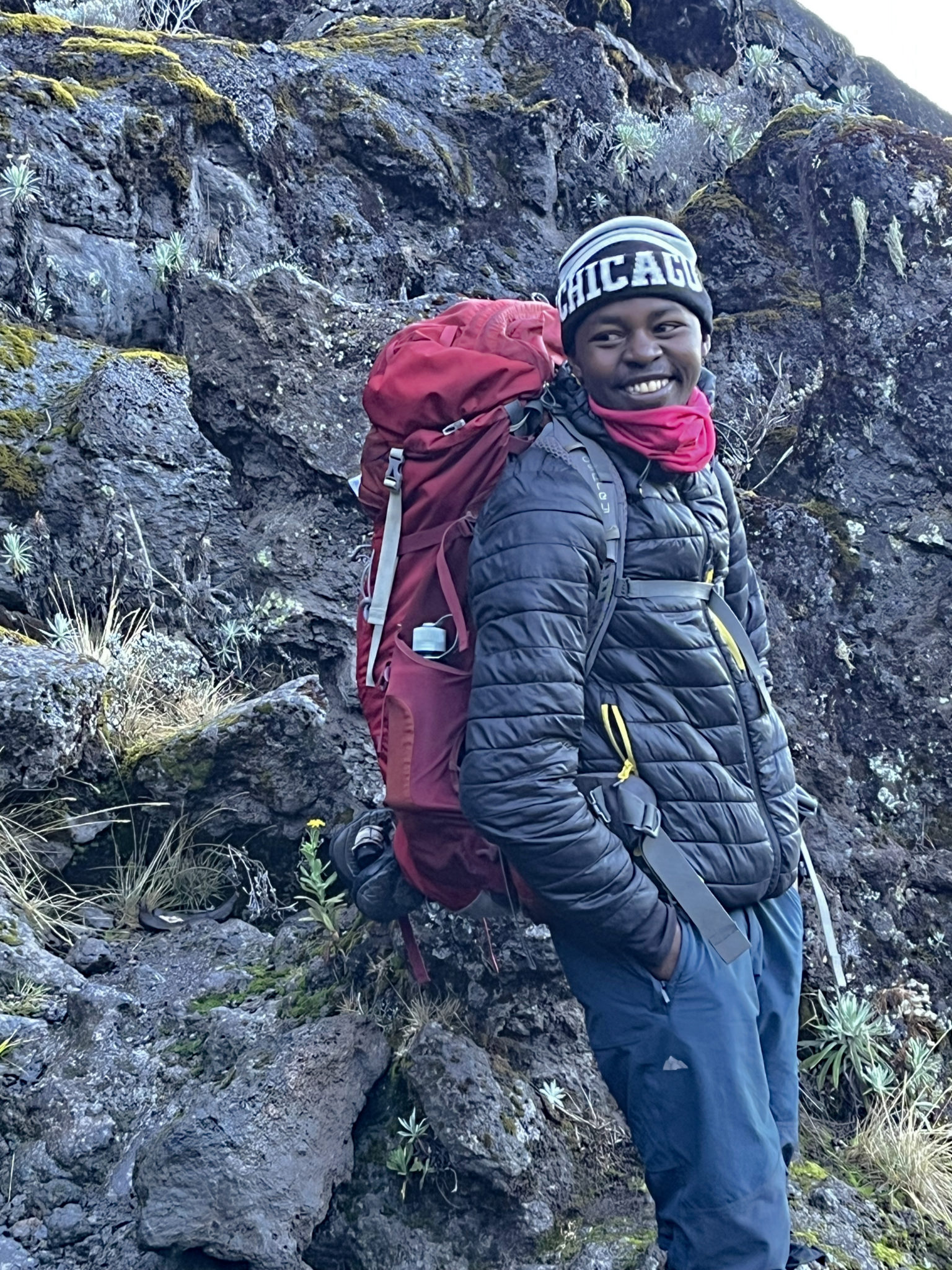 Our route traversed the Great Barranco Wall, a lava cliff. There was little danger of a mortal fall from the cliff, but the narrow trail was slippery. A fall could easily break a bone or knock a climber silly if he bumped his head. But we made it to our next camp, Karanga, with no injuries.
On January 6, we reached our base camp, Barafu. My recently published map referred to Barafu Camp as Kosovo Camp. I asked Ola about the inconsistency. He said, "Don't call it Kosovo. Kosovo is a German name. You should call it Barafu, by its Swahili name." Good enough. Ola explained that we should go to sleep at about 2:00 PM and wake up at 11:00 PM to start the three-mile ascent to Uhuru Peak. We planned to reach the summit in time to see the sunrise.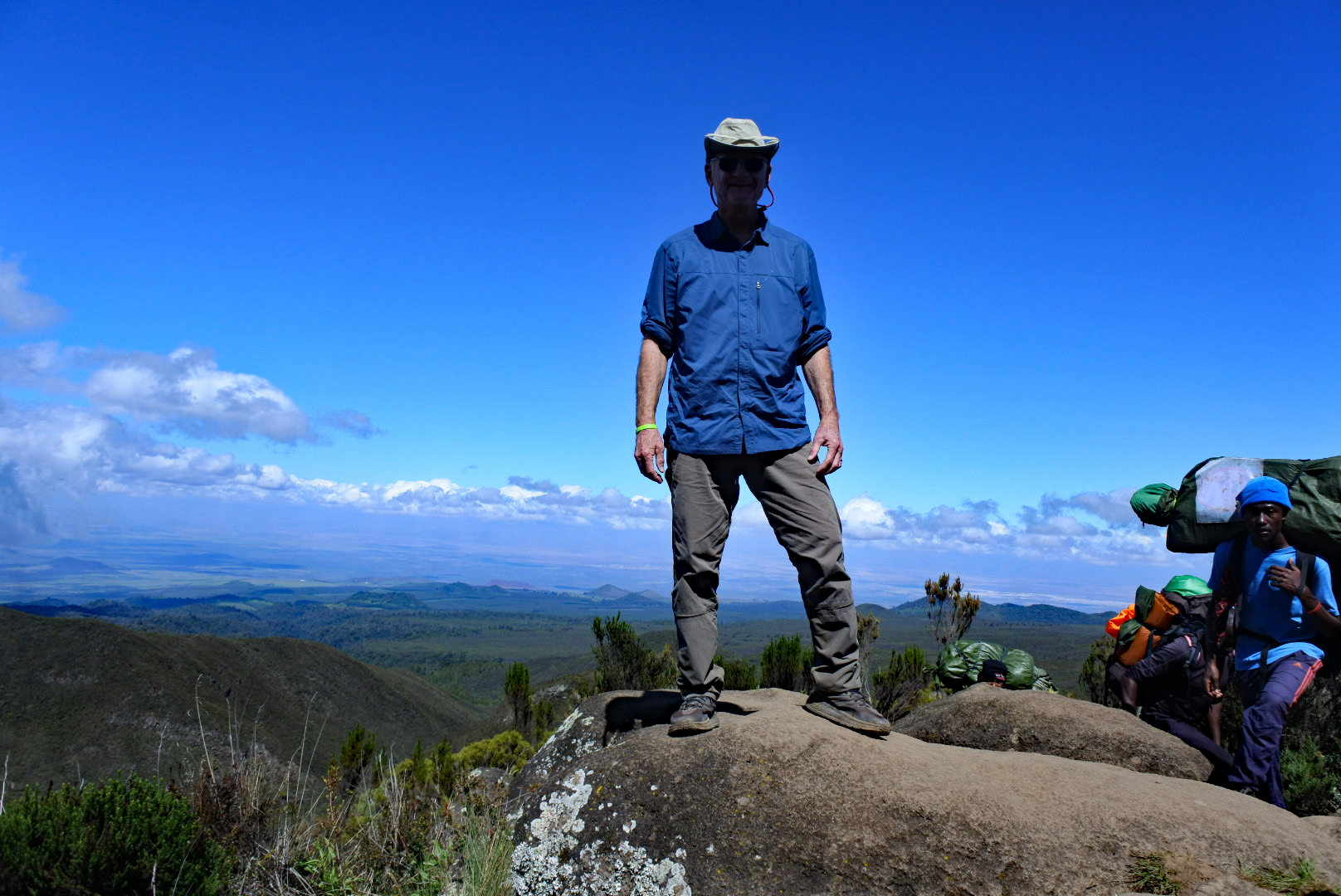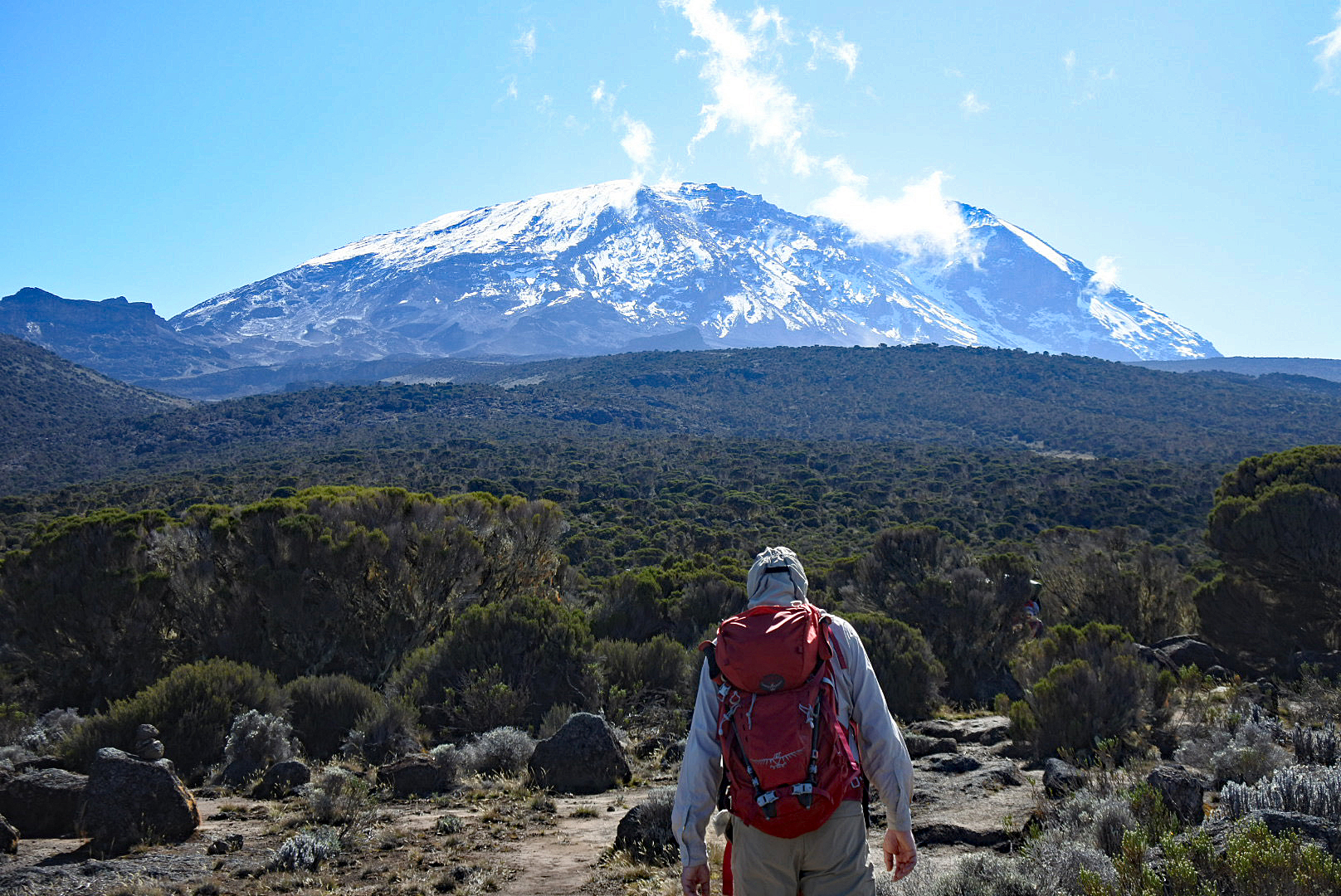 While the distance to Uhuru wasn't the problem, the 3,500-foot gain in altitude meant the ascent would be very steep. We would hike in the dark with headlamps on a rocky trail in thin air. When we started, the temperature was below freezing and water in my hydro pack soon froze. Ola had spare bottles of hot water wrapped in wool socks, which he shared with me. When we reached Uhuru, it was dark, the wind was howling, and a thick cloud reduced visibility to about 100 feet. We found the Kilimanjaro Park Authority's sign marking the summit. As we sat down in front of it so Ola could take our picture, the sun rose behind us and lit the cloud a solid white.
ICYMI: Solar-powered Atlas Brew Works Opening its First Virginia Location in Carlyle Crossing