Zebra Misc
Today's Cargo, an Eclectic Jewelry and Gift Mecca, Celebrates 50 Years in Old Town Alexandria
This Eclectic Jewelry and Gift Mecca Had Humble Beginnings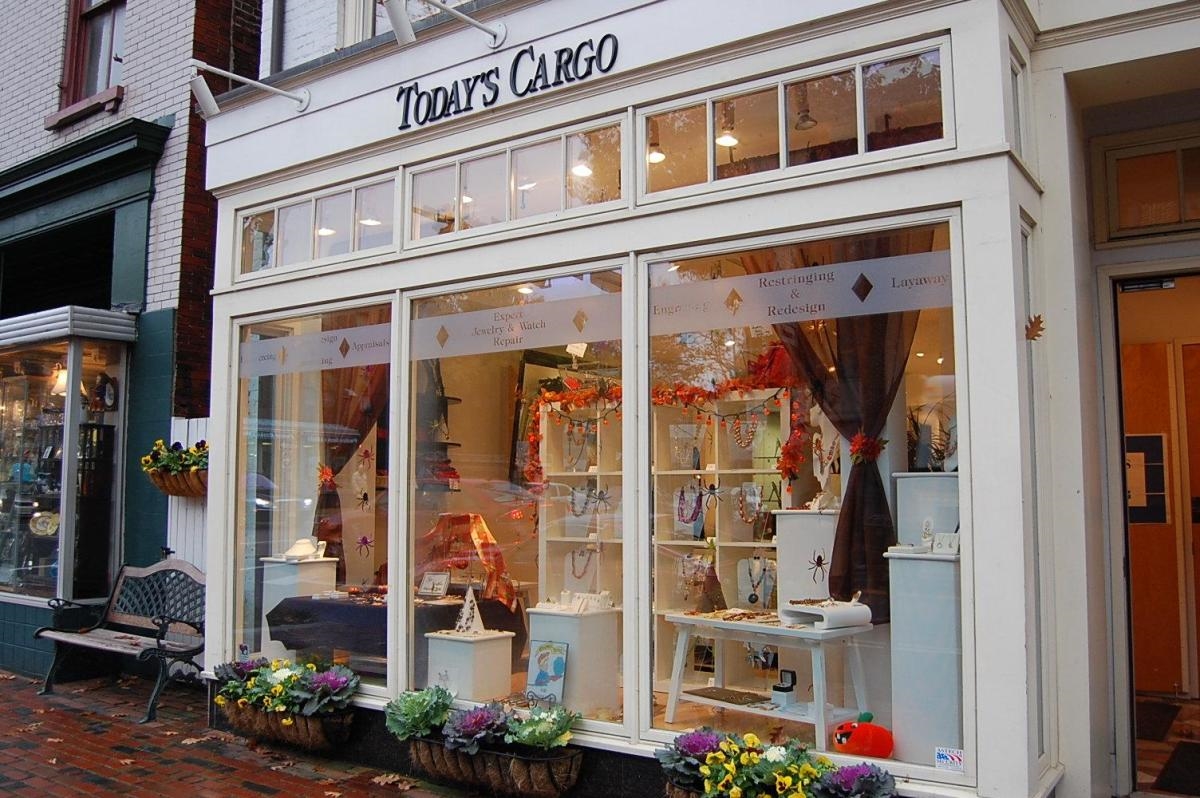 Alexandria, VA – It all started at a flea market in 1973. A resourceful military wife with a penchant for jewelry, Gladys Irvin learned to buy wholesale in Asia during the late sixties and seventies when she and her husband Ernie were stationed there.
New orders brought the family to Alexandria, and Gladys had a lightbulb of an idea. She set up a card table at a weekly Old Town flea market in Oronoco Park and put out her collection of gold chains. Clients loved her and her prices and wanted more.  Soon she was importing embroidered linens, trinket boxes, and more varied jewelry choices from the wholesalers she knew in Asia.
From there, the shipping boxes never quit.  In 1975 Gladys had outgrown the flea market. She leased a shared space with a frame maker at 217 Cameron Street, and for the first time needed a name for her burgeoning business for the blank on her brand new Alexandria business license.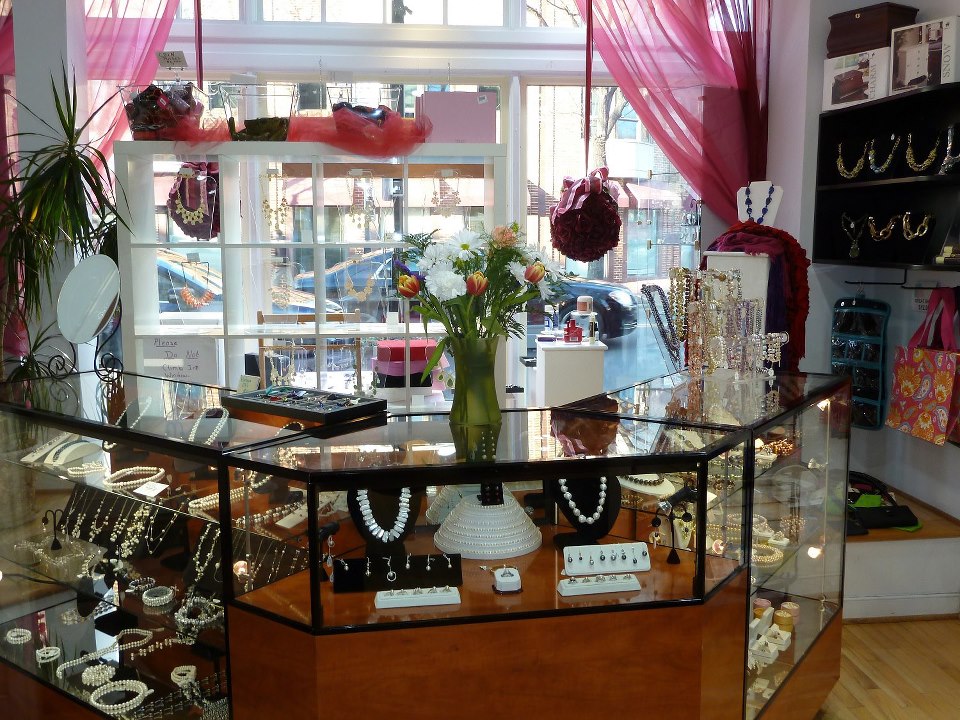 She called it "Today's Cargo" because what she had for sale on any given day was what had arrived in the boxes she imported daily.
In the beginning, what overflowed on a flea market table display looked sparse inside a big retail shop. Today's Cargo owner but then store manager Donna McIntyre remembers asking Gladys, "How are we ever going to fill up this space?" That question was quickly answered by the way Gladys designed the layout of the merchandise—she just kept ordering—and laying it out,  spending very little on décor. "She believed in putting the money into the merchandise, and passing the savings on to the customer, which is still the philosophy of the business." says Donna.
In time the framer retired, and Gladys had all the square footage at 217 Cameron Street to herself to showcase her unique treasures. But she outgrew that space too and moved up the block to 315 Cameron, a store five times bigger where Today's Cargo remained until 2007, when it relocated to its current spot at 1102 King Street.
"Rising rents were why we moved to Upper King Street," says Carla Clarke, a native Alexandrian who has been with the business since 2000. "The increased traffic was a life-saver too when the recession hit in 2008."
Carla, who is now Vice President and part-owner of the business, completed her graduate gemology degree in 2011 with the Gem Institute of America (GIA). In 2014 she and Donna invested in a CAD/CAM design program to be able to do custom work for clients.
"I was looking to get ring I was gifted cleaned and appraised. The ring is perhaps over 40 years of age and it was probably manufactured in South America," said Brittany R., who visited the store in January. "I contacted this business Monday morning, and within the hour I was told to bring it in by Carla the manager.  The service was free of charge and took only one minute. I was told that the center stone is aquamarine and that the shank is silver. Upon entering my pup and I were warmly greeted, and she even received a treat!"
The shop does have a friendly atmosphere. "We really want our customers to feel comfortable here," Donna says. "We turn the price tags face up so you can see them. You will never be intimidated here. We treat our customers like we would want to be treated."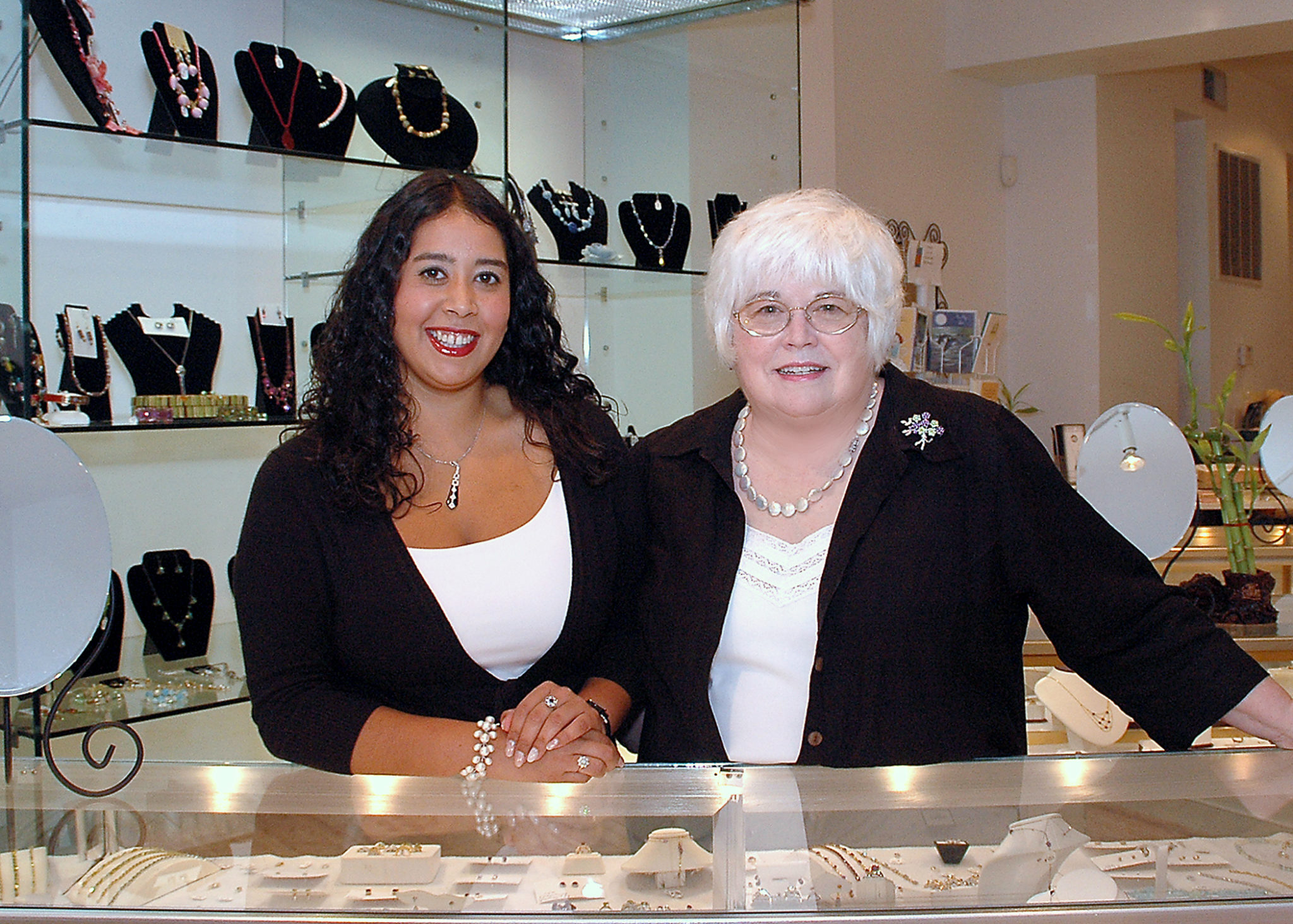 Because Donna and Carla are frequent jewelry trade show attendees, the store is filled with pearls from China and Japan, Italian gold and sterling, German and Italian cameos, handmade pieces from Mexico and Thailand, Lithuanian amber, and unique gift items that range from scarves to gemstone soaps.
It's also a one-stop shop for pearl and bead restringing, watch batteries, ring sizing, and all other jewelry repairs. Appraisals and ear-piercing are also available by appointment.
Fifty years ago Glady's set up a table in a park, and the customers came and never stopped.   Glady's died in 2019 at the age of 101. She'd be proud of how Donna and Carla have shepherded and grown Today's Cargo, keeping her legacy thriving for generations to come.
ICYMI: Celebrate All Things Irish: St. Patrick's Hooley March 12 at St. Mary's in Alexandria