Giving Back
Lyles-Crouch Student Talent Show Raises $8K for Animal Welfare in ALX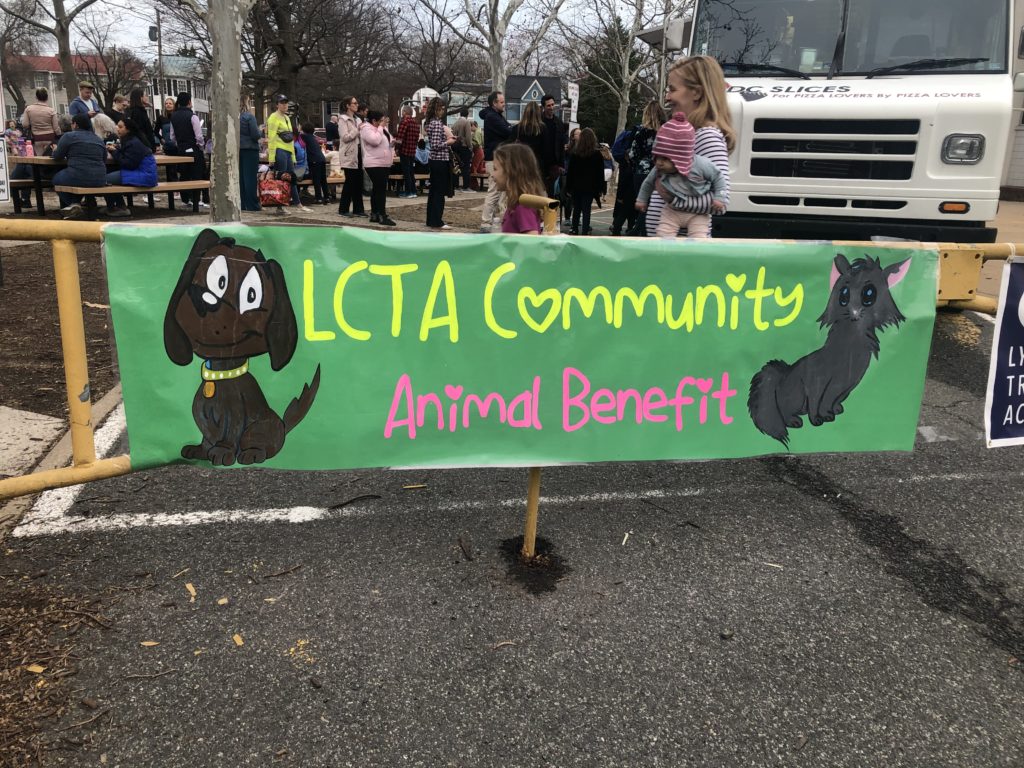 Alexandria, Virginia—The Lyles-Crouch Traditional Academy held the 7th Annual Animal Benefit Student Talent Show on Thursday, March 2. The event raised over $8,000 to benefit the Animal Welfare League of Alexandria and King Street Cats. There was excitement in the air because the last time LCTA could do the official show was in the spring of 2019.
Before the event, the playground was bursting with kids playing in the park and gathering to give the pups cuddles and hugs. Information tables were on animal adoptions and fostering homeless dogs and cats.
Parents, grandparents, uncles and aunts, and family friends looked on. The diversity among the student body and the level of involvement the parents and family have in their children's education was evident. Fox 5 News DC reporter Jennifer Delgado interviewed parents, teachers, and students, which only added to the excitement of the evening.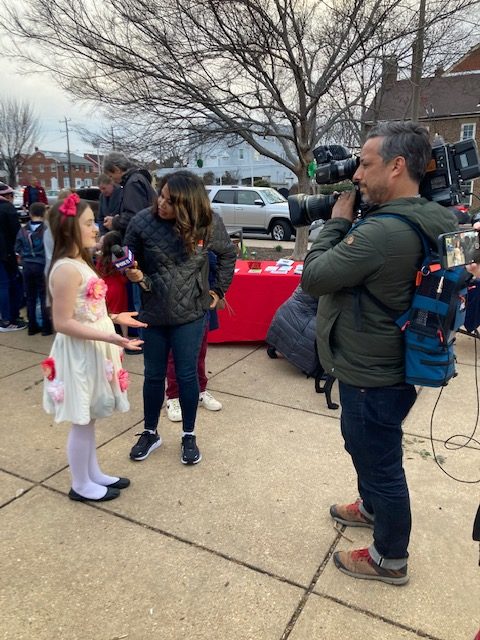 Frolick Dogs, 3208 Colvin Street, the area's only "dog gym," brought along a well-trained pooch named Fife. Canine Sports Club owner and trainer Kevin Gilliam had Fife performing balancing tricks and dog obedience demonstrations.
Victoria Guthrie was at the pre-event with her two boys, Andre and Grayson, and is pleased with the education and learning environment LCTA offers. When asked what she appreciated most about sending her son to LCTA, she adamantly responded, "It's the teachers." As she explains, the educators at LCTA are very caring and show interest in the children and their families.
The Razzaq and the Allen families arrived with mom, dad, two kids, and extended family in tow. They demonstrated the perfect example of family involvement in education and activities at LCTA.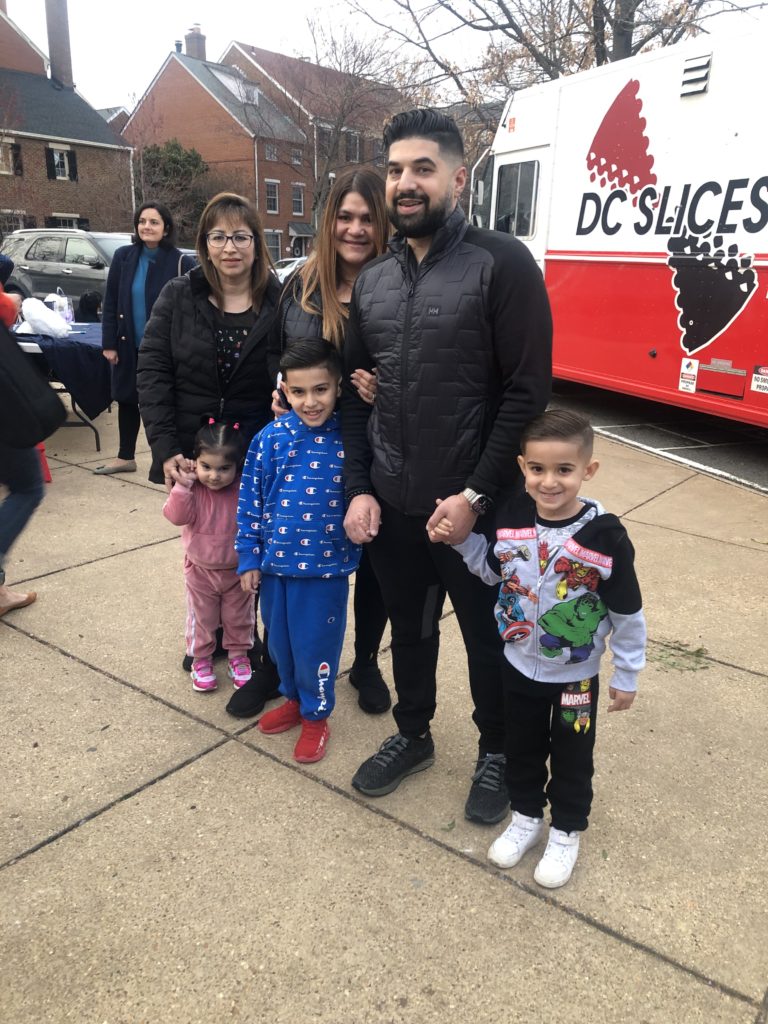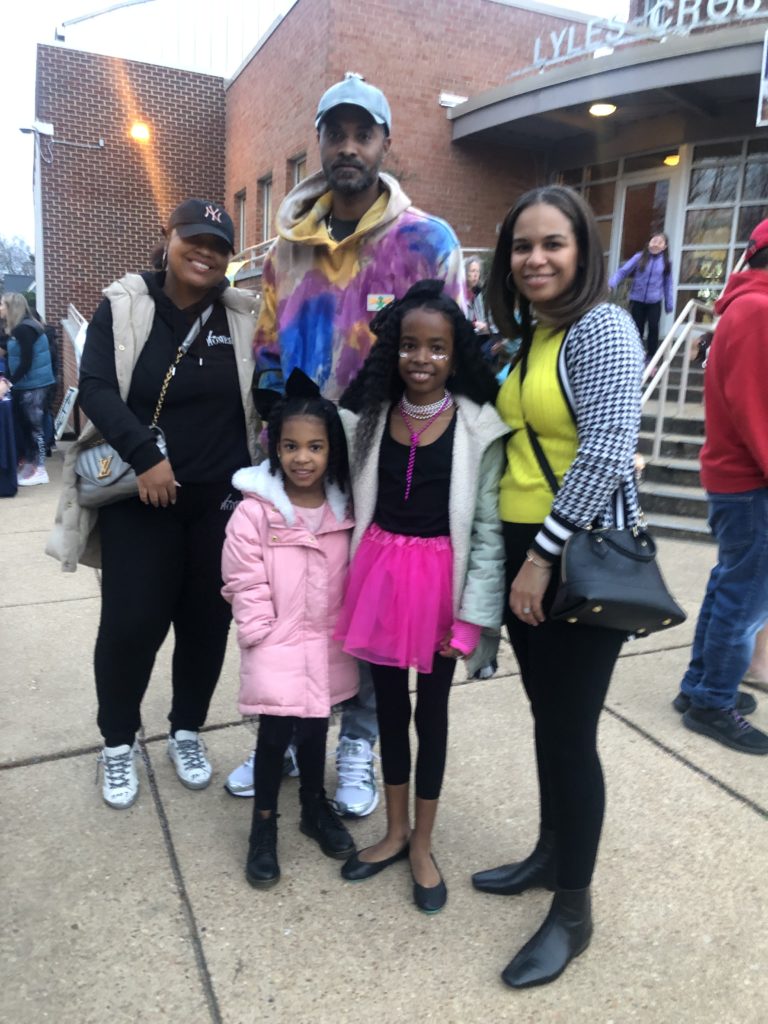 With fellow student Veronica Greer, Isabelle Allen was decked out in hot pink 80s fashion. They were ready for their talent show performance of Material Girl.
Andras Jacobson and his friends showed no pre-show jitters and were eagerly waiting for the show to start. They were looking forward to violin and piano performances in front of the larger-than-expected crowd.
An abundance of talent was showcased at the main event. Talents ranging from piano, vocal, guitar, ukulele solo performances, and plenty of breakdancing and hip-hop dance left the audience entertained.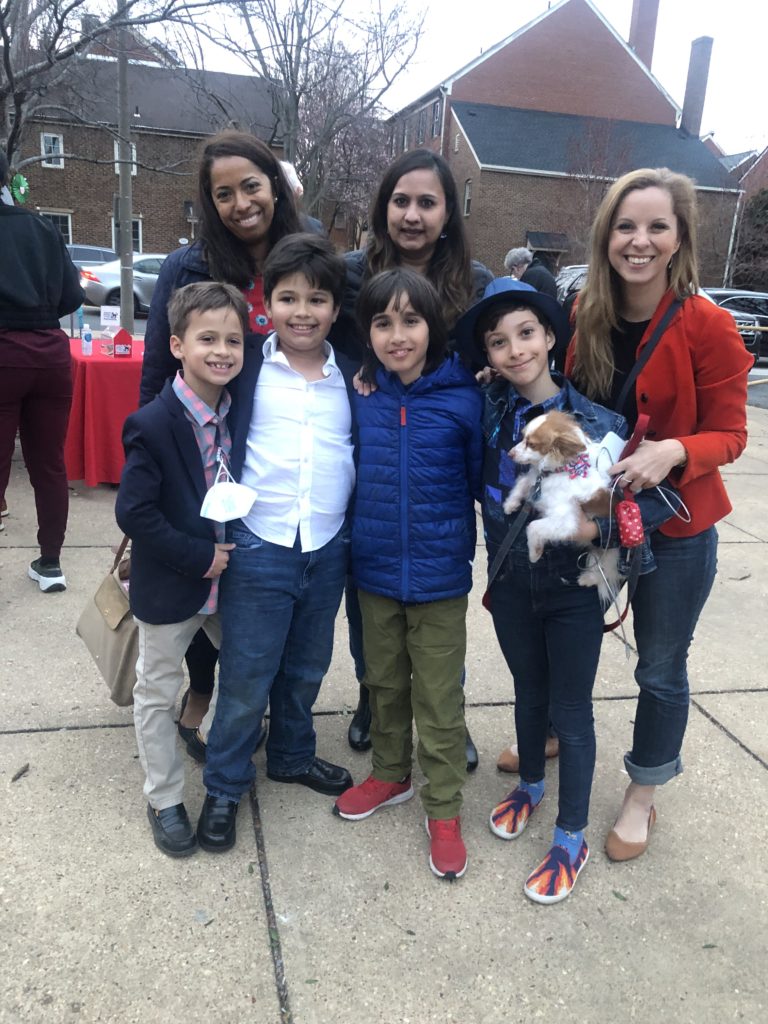 The event was considered a great success; more than $8,000 was raised to benefit the Animal Welfare League, King Street Cats, and many other organizations that help homeless and neglected animals.
The Animal Welfare League of Alexandria, 4101 Eisenhower, is a resource for Alexandria City and surrounding communities and a shelter for homeless animals. Their specially trained staff assists injured wildlife and works to release them back into the wild. AWLA's mission is to "inspire compassion for all living things, to provide shelter to animals in need, and to promote adoptions, animal welfare, and responsible pet ownership in our community."
King Street Cats, 25 S Dove Street, Alexandria, is an all-volunteer, cat-exclusive, no-kill rescue facility. Their mission is to "provide a safe haven until the cats in our care find their forever homes and to educate and assist the community regarding cat welfare."
The Lyles-Crouch Traditional Academy, 530 St. Asaph Street, is a Kindergarten through fifth-grade school in the heart of Old Town. The diverse student body includes students from Southeast Old Town and other neighborhoods throughout Alexandria.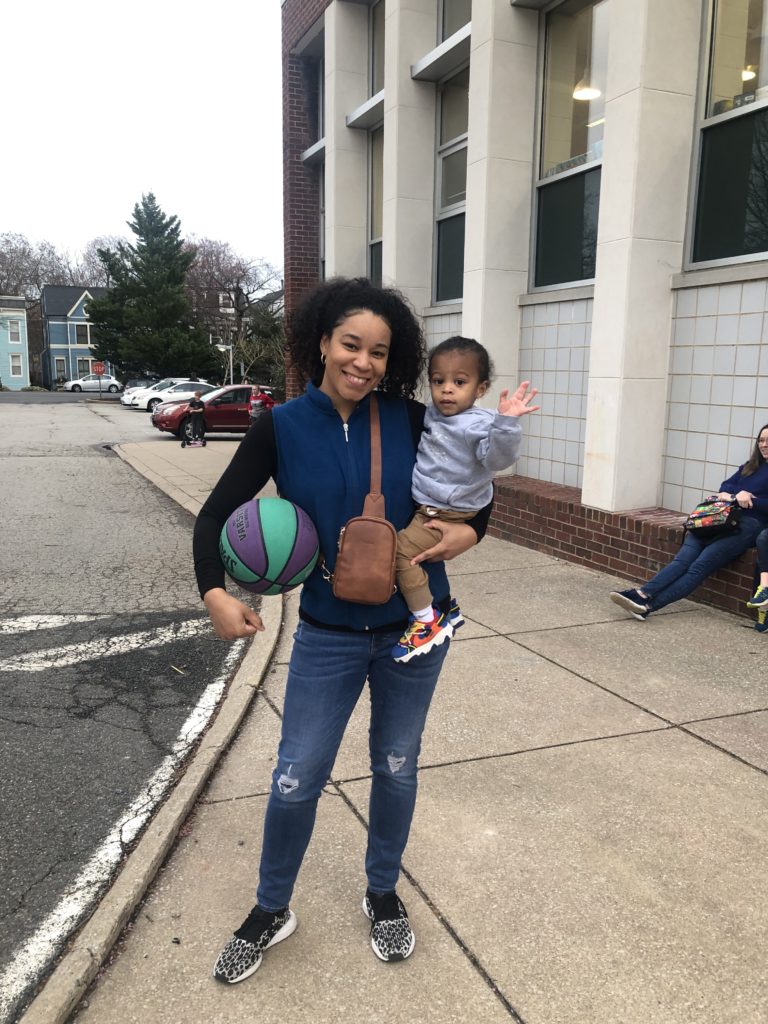 As a Core Knowledge School, LCTA has a research-based, teacher-tested curriculum that engages students in diverse historical, scientific, and cultural content. Core Knowledge Schools are based on the philosophy that knowledge builds knowledge. "The more you know, the more you are able to know."
Principal Patricia Zissios describes the Core Knowledge program and how it relates to LCTA: "The general point of the Core Knowledge curriculum emphasizes civic responsibility, character education, and community service. Our students learn the importance of giving back to the community."
Zissios explained the value of involving the students in the animal welfare event. "We teach our students respect, responsibility, ownership, and positive attitudes. Core Knowledge teaches civic responsibility to your community, just as our students did with the animal benefit. They also learn to care for animals, look for and report neglected/abused animals, and adopt instead of buying."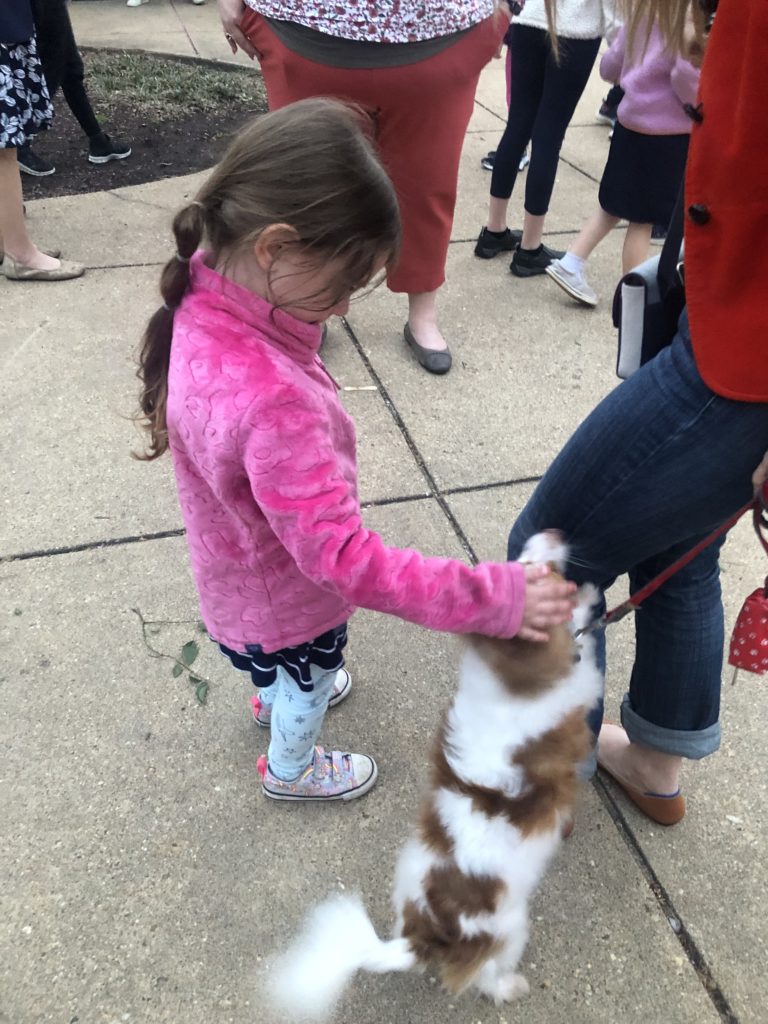 Several Alexandria businesses participated in the fundraising event by donating raffle items. These prizes included gift cards from several popular restaurants, including a $100 gift card from Whiskey and Oyster. There was a live auction with generous donations, prizes, and services, including a $195 Yates Car Wash and Detail.
For a complete list of businesses and restaurants that donated to this event and information on adopting, fostering, and donating to homeless and neglected animals, go to the 7th Annual Animal Benefit website.