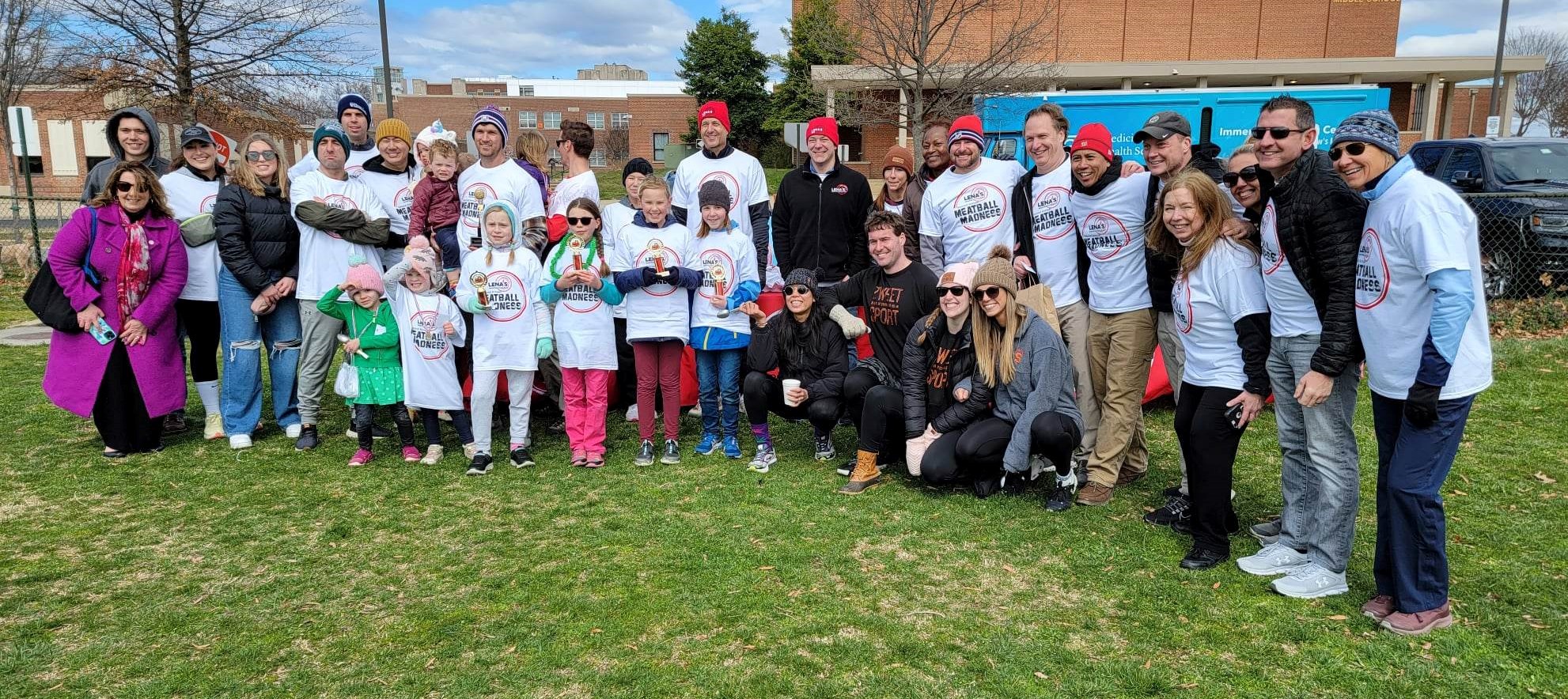 Alexandria, VA-The 2023 Lena's Meatball Madness, sponsored by Lena's Woodfire Pizza & Tap delivered lots of fun on March 11 for both participants and the cheering crowds. Held at the Lenny Harris Memorial Fields, 16 teams of four ran in the relay while balancing one Lena's Giant Meatball on a spoon without dropping it as they ran the course.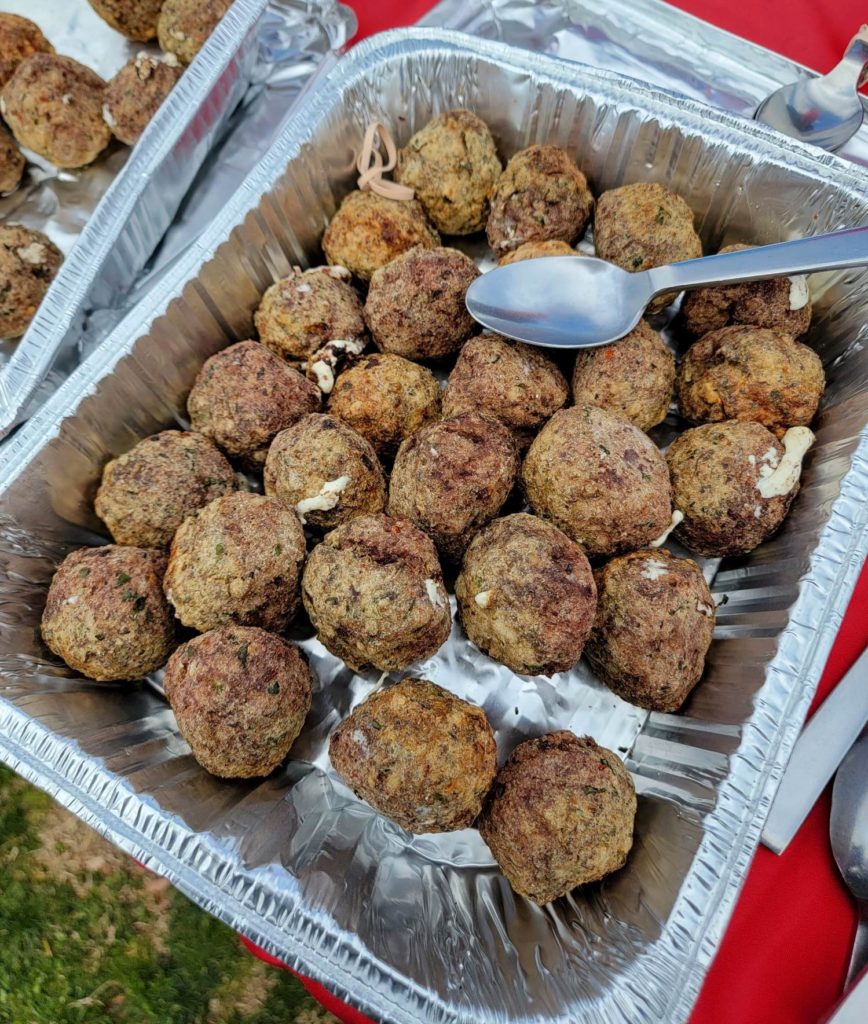 The youngest competitors had a Mini Meatball Race. Every participant used the same size spoon and had to transfer one meatball to each runner as they completed the course.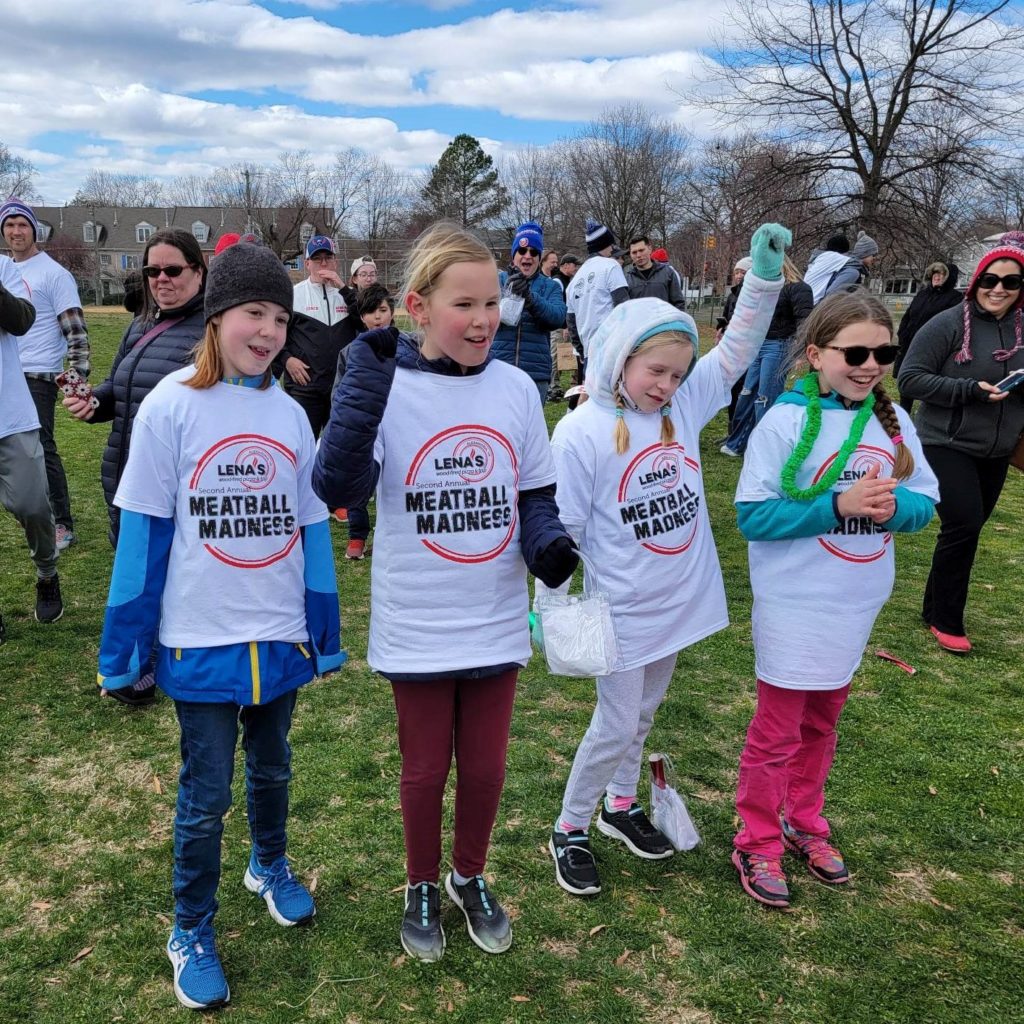 The 2023 Meatball Madness Winning team, Here for the Meatball, has bragging rights, a trophy, and free pizza for the next year. The Mini-Meatball race was won by the Meatball Masters – Hannah, Jane, Ruby, and Izzy.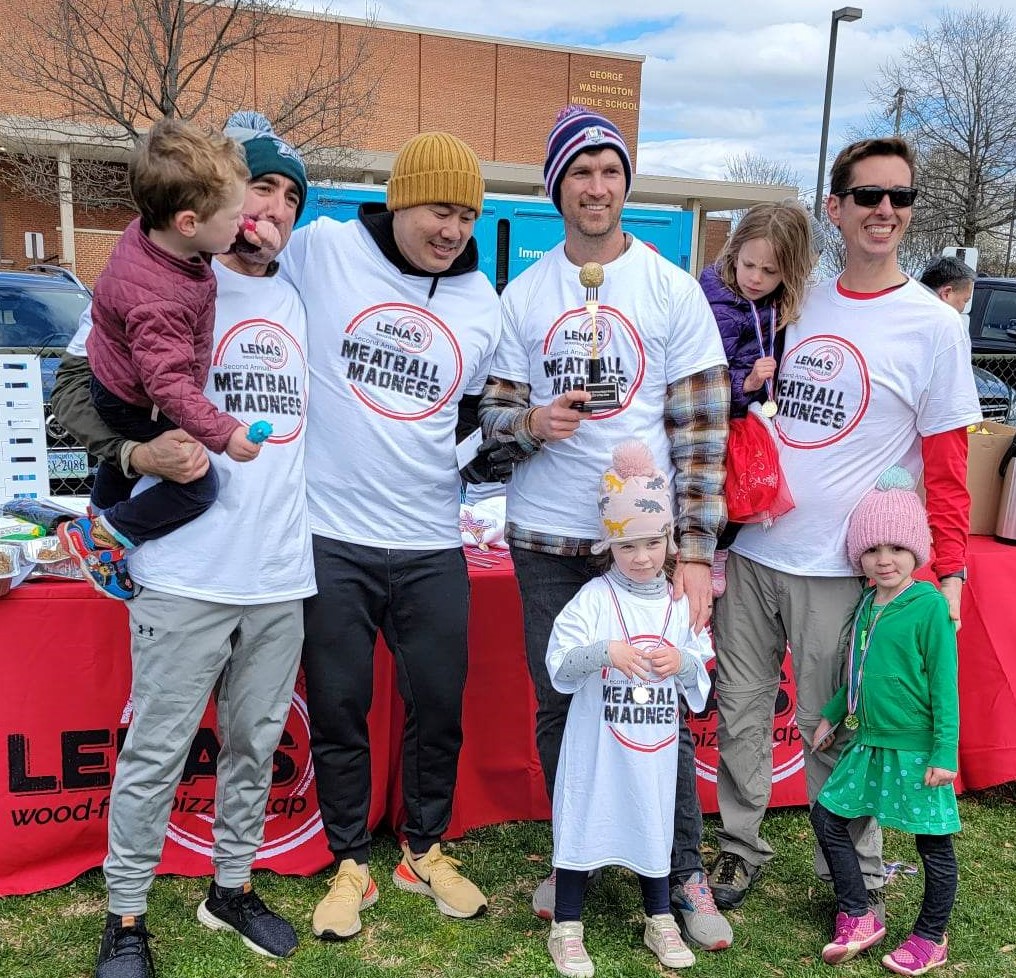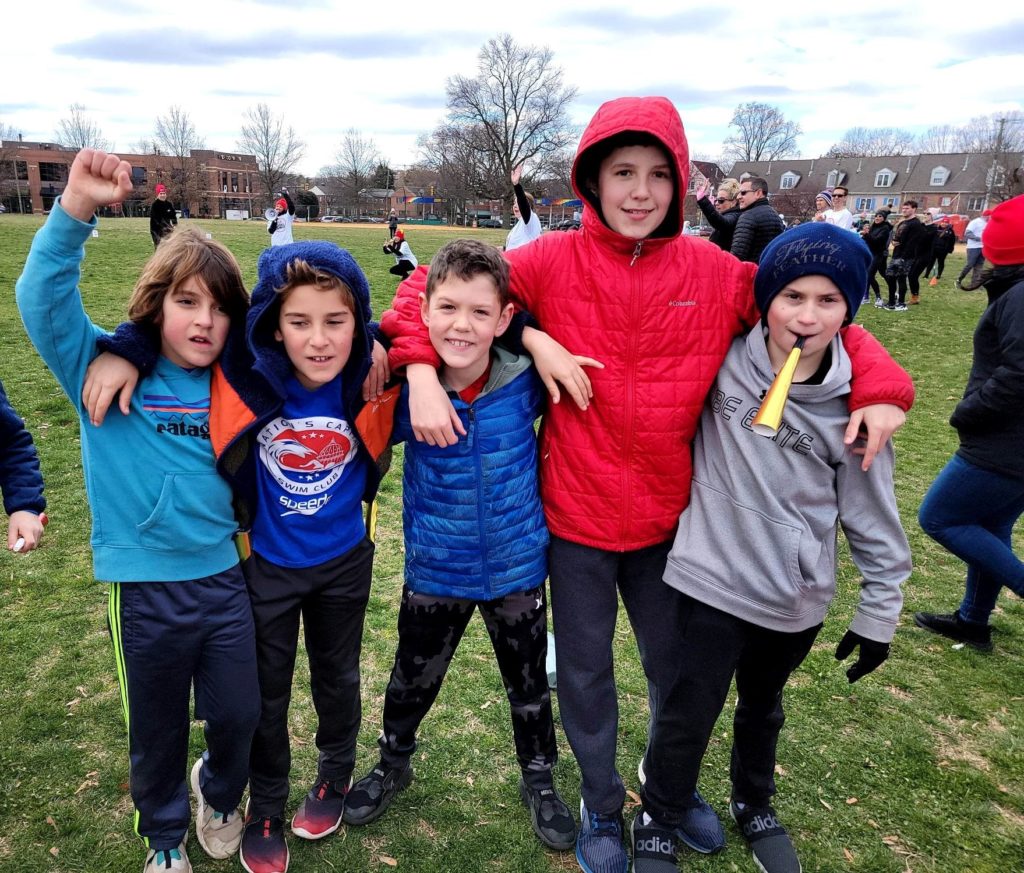 We won't embarrass the losing teams by naming names but in fact everyone participating won. Win, lose, or meatball drop, all team members received a t-shirt and coupon for a free Lena's Giant Meatball.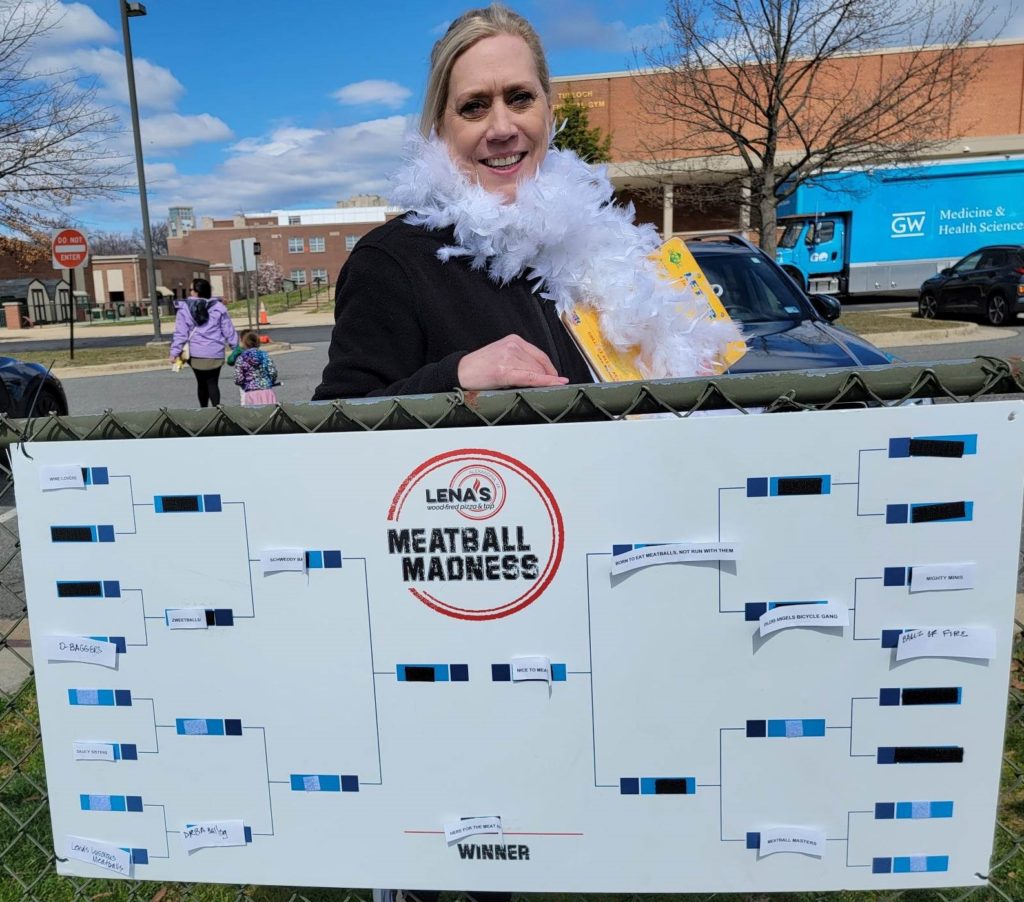 Lena's Meatball Madness is donating all profits from this year's event to the Dunbar Alexandria-Olympic Boys & Girls Club, whose mission is to help boys and girls of all backgrounds, especially those who need us most to build confidence, develop character, and acquire skills needed to become productive, civic-minded, responsible adults.
To try a delicious Lena's Giant Meatball, go to Lena's Woodfired Pizza & Tap, 401 E Braddock Road, Alexandria. Reach Lena's at (703) 683-5330 or lenaswoodfire.com.