Health & Wellness
Kenmore Family Dental Care in Alexandria Puts Patient Fears Aside, Both Physical and Financial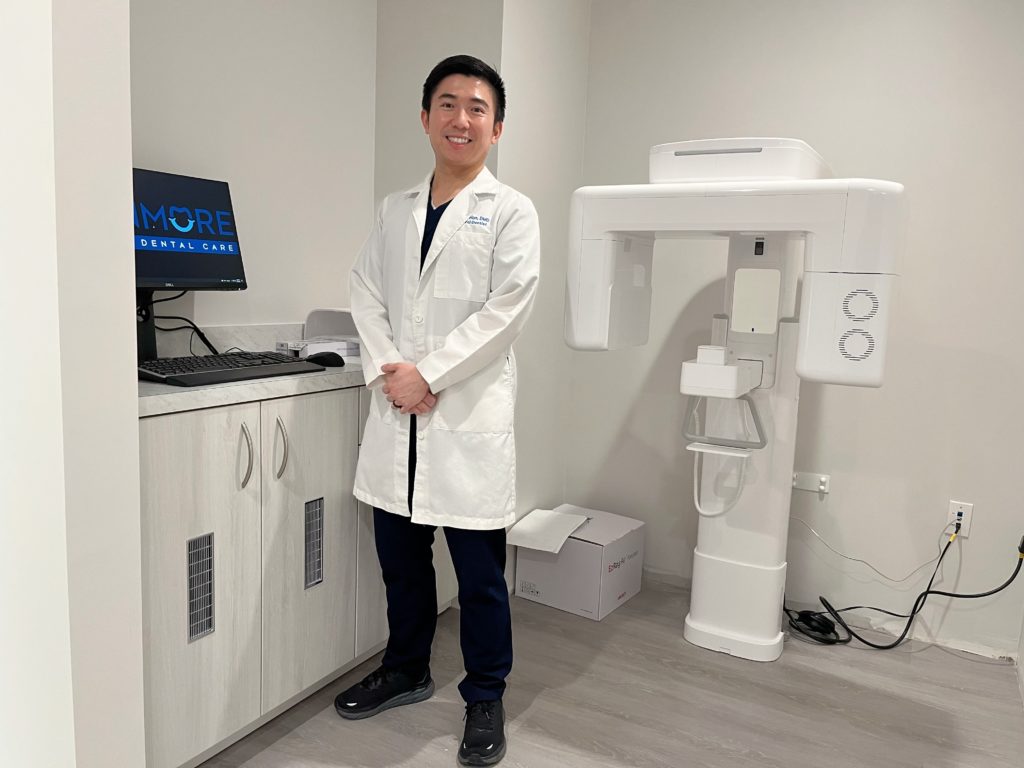 ALEXANDRIA, VA – "I know it can be scary going to the dentist," says Dr. Heejo Han. "People are afraid they can't afford it, or that it is going to hurt too much."
That's why this UCLA-trained dentist who has been practicing dentistry in Alexandria for the majority of his whole dental career decided to leave the corporately owned setting he was in and realize the dream of caring for more patients his way.
For starters, Han tries to put himself in his patient's shoes. "For example, I'm a gagger," he says, referring to the traditional "wet" method of creating dental impressions. "We will be doing what I call 'dry' impressions," says Han, who describes the three-dimensional scanning equipment that perfectly replicates the inside of a patient's mouth. "It's a game-changer."
He has invested in today's newest technology across the board. He has the most ergonomic dental chairs, screens for patients to escape with ear buds and plenty of streaming choices, and even aromatherapy to have the "smell of calm" in the air. Nitrous oxide or "laughing gas" is also available. Dr. Heejo Han has thought it through, and more than anything, he wants the whole patient experience to be his priority.
Remember the old x-ray machines that were attached to the wall? "We don't have those," Han says excitedly with a smile. "Instead the device is a hand-held, wireless, point-and-shoot system." Think of the tag laser guns you might have seen in a theme park. "No scary machines," he adds.
Kenmore Family Dental Care is owned by Dr. Heejo Han and his wife Amelia. He laughs, wondering if he is building the place for his "future legacy" when he refers to the couple's three-year-old daughter.
The practice services Alexandria's families, from kids to grandparents. "I'm actually trained to work with geriatric patients also," Han adds talking about his extended training.
"Dentistry can be scary and expensive. A lot of people have huge fears that they can't afford to get their teeth fixed," Han says. "We have an awesome third-party company that I found to ensure I can serve families of all economic levels. I don't want people pulling teeth when they could have root canals instead."
Kenmore Family Dental Care offers the "bread and butter" of any dental office, such as cleanings and cavity-filling, but Han offers whole full-service dentistry too. "I do root canals, and third molar extraction, as well as comprehensive orthodontics, and implants. You can even do it all in one day here if you want."
"Giving back to our community is one of the most important things that we can do, as small business owners," says Dr. Han, who partners with the Blinded Veteran Association. "Veterans fought for our freedom. They made huge sacrifices. We want to honor them by giving back to wounded veterans in our community. For every 10 new patients we serve, we are able to sponsor many activities for blind veterans. Things like ski lessons, horseback riding, and swimming."
"We are in the final preparations setting up the software and staff training, as well as booking patients," when asked when the office will be open, says Dr. Han, "We will start to see patients on March 14th." Book an appointment with Dr. Han, and the first 100 new patients will get a free electric toothbrush or whitening kit. The office is located at 4660 Kenmore Avenue, Suite 800, Alexandria, VA 22304. For more information, call (571) 222-5072, visit kenmorefamilydentist.com or follow them on Follow Kenmore Family Dental Care on Facebook, Twitter, and IG.
Dr. Patrick Spero Appointed Executive Director of George Washington Presidential Library