Kids
School News
Tech
Alexandria Students Launch Mock NASA Project by Building Mars Rover Simulation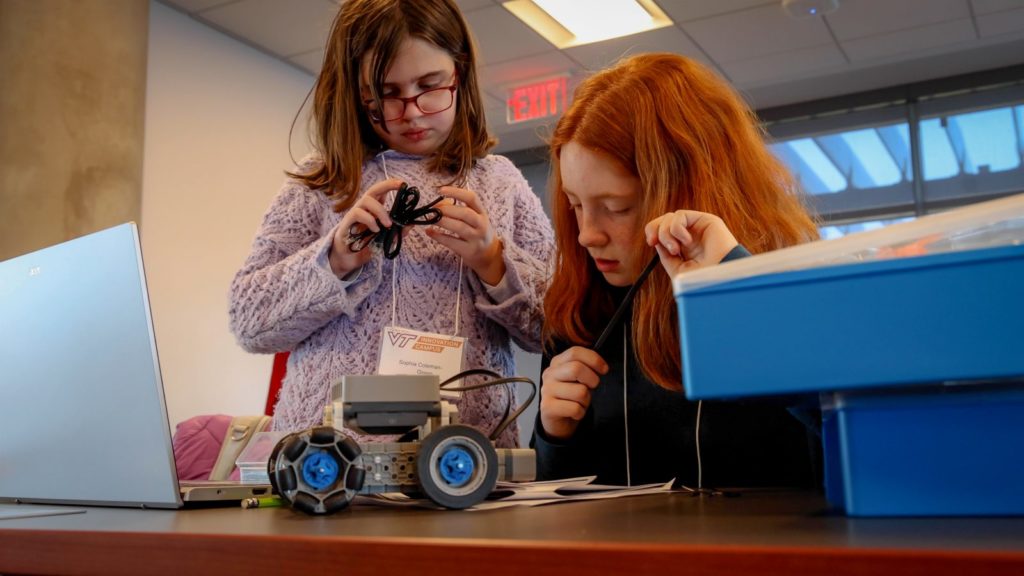 ALEXANDRIA, VA —  Earlier this month, the Virginia Tech Innovation Campus K-12 Initiative hosted 36 students from four Alexandria schools (George Washington Middle School, Francis C. Hammond Middle School, Jefferson Houston PreK-8 IB School, and Patrick Henry K-8 School) to help NASA launch a mock Mars mission. For four days, the student astronauts and engineers worked alongside their classmates and 13 Virginia Tech engineering undergraduate and graduate students to build, program, and automate a robot that simulated a Mars rover.
Students were briefed on the mission, known as the Project Red Rover Robotics Program, by Dr. Ronald Gamble, a NASA Goddard theoretical astrophysicist. "This is a mission concept utilizing multiple vehicles and automated technology on the surface of Mars to collect and return soil samples without people traveling to the planet," Gamble said. "Discoveries on Mars can give us important clues about the origin of and life on our planet."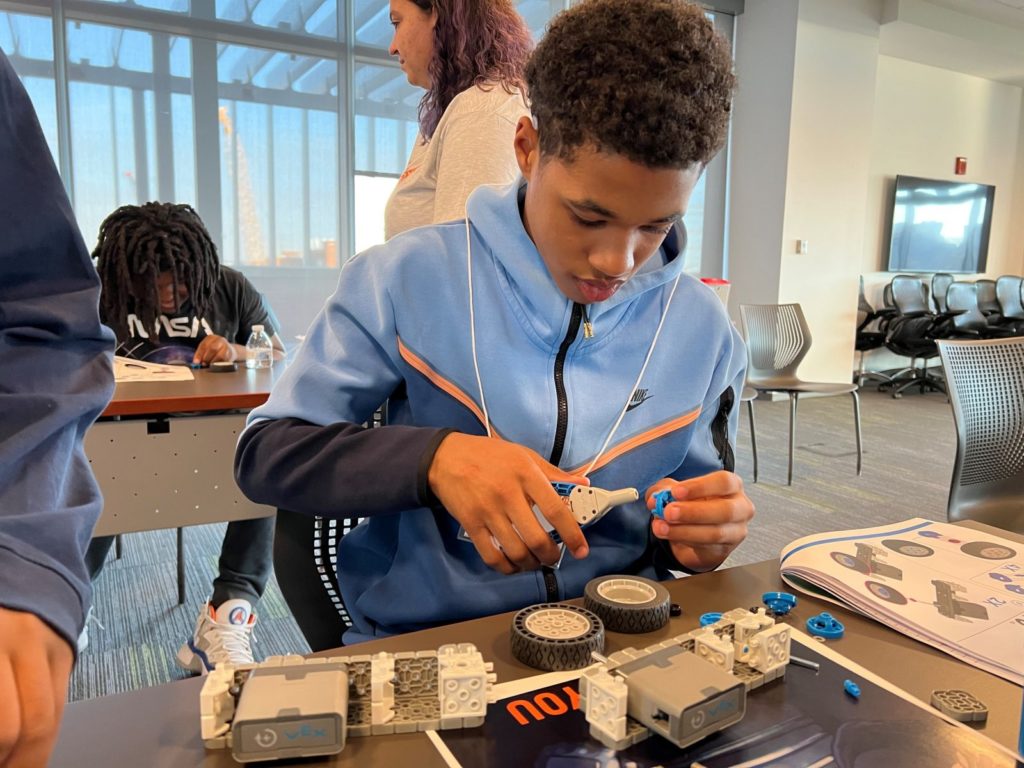 Once the young students understood this mission, they built the rovers while their college counterparts stood by to offer help. Parents, who observed demonstrations of the rover's capabilities, discovered their children had not only built the rovers, but programmed them to be autonomous. The rovers picked up "space samples," while avoiding debris. Teams and their rovers competed to collect the most space samples, avoid debris, and return to Earth.
Graduate student Albert Kodua, played an integral role in the creation of the project's space theme. "I decided to volunteer because I wanted to create something I wish I had when I was in middle school," he said. "I wanted to make a fun, engaging, and relevant theme."
Emily Altland, who is pursuing her Master of Science in computer science, wanted to share her love of robotics with the middle schoolers.  She shared: "My favorite part was seeing how excited the kids are about programming."
Innovation Campus faculty  believe an early introduction to computer science and STEM is key to preparing a well-rounded student for a global society.
"This program empowers the students to see what's around them while they build engineering skills, partner with fellow students, and work with engineers in the field," said Dr. Pamela Gilchrist, Director of K-12 Programs at the Innovation Campus.
Programs like this one also help build new pathways for students to realize and then pursue post-secondary goals.
At the closing ceremony, Dr. Lance Collins, the vice president and executive director of the college's Department of Mechanical Engineering, congratulated participants for their completing the program successfully. He presented each with certificates and also expressed gratitude to all who made the project possible.
Alexandria Students Win Prizes in C-SPAN Documentary Contest