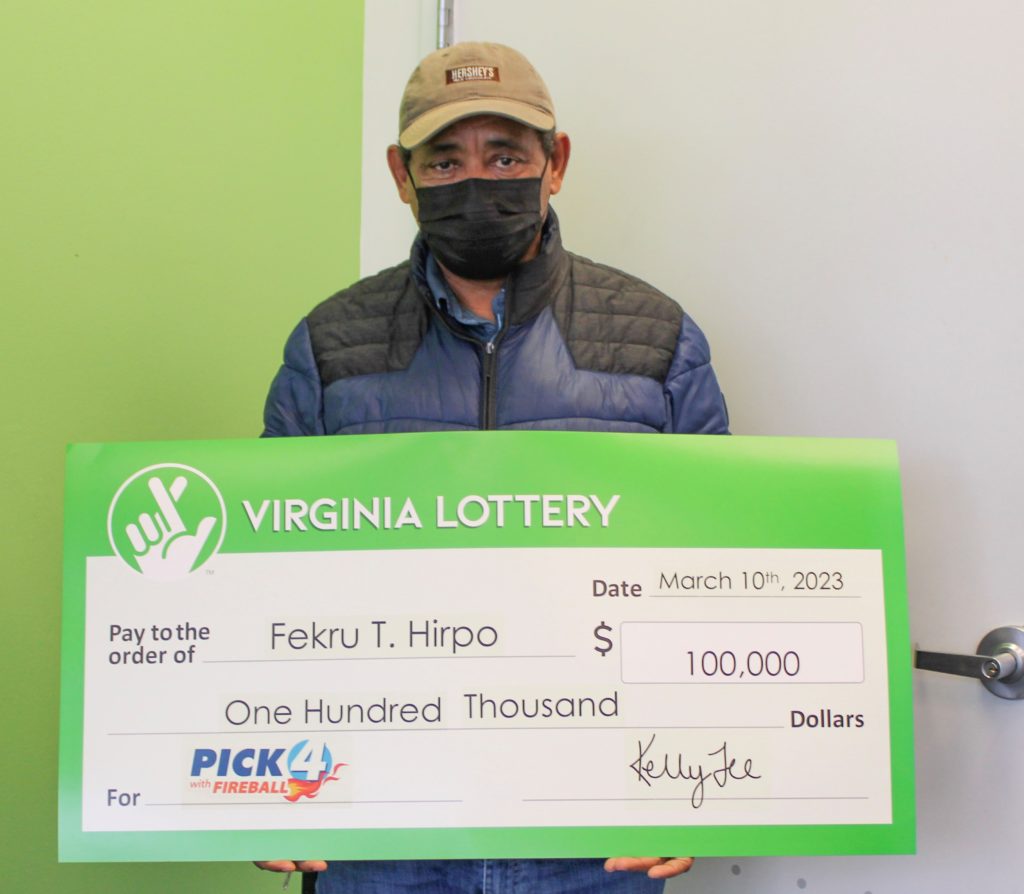 ALEXANDRIA, VA – When Fekru Hirpo of Alexandria won the top prize in the Virginia Lottery's March 8 Pick 4 night drawing, he didn't have just one winning ticket – he had 20. Each ticket had the same four-digit combination: 2-5-2-7.
The top prize in the Pick 4 game is $5,000. So, with 20 winning tickets, he won a total of $100,000 in a single drawing.
He bought his tickets at Four Mile Run Shell, located at 4060 South Four Mile Run Drive in Arlington.
Mr. Hirpo told Lottery officials he doesn't usually play with so many tickets containing identical numbers, but something just told him to do it.
He said he has no immediate plans for his winnings.
Pick 4 drawings are held daily at 1:59 p.m. and 11 p.m. The top prize for a $1 play is $5,000. The chances of matching all four numbers in exact order are 1 in 10,000.
All Virginia Lottery profits go to K-12 education in Virginia. Mr. Hirpo lives in Alexandria, which received more than $4.7 million in Lottery funds for K-12 education last fiscal year. In Fiscal Year 2022, the Lottery raised more than $779 million for K-12 education, making up approximately 10 percent of Virginia's total K-12 school budget.
For a complete list of Lottery funds distributed to Virginia school districts, visit the Virginia Lottery's Giving Back page. For general information or to play games online, visit the Virginia Lottery's website or download the Lottery's app. Connect with the Lottery on Facebook, Twitter, Instagram, or YouTube.
With all gaming, please play responsibly.
'First Thursday Cherry Blossom Challenge' Postponed to April 13