SPORTS
Belle Haven Country Club Employee Langston Frazier Selected for PGA Leadership Development Program
The first Black assistant golf professional in club history is one of 15 chosen nationwide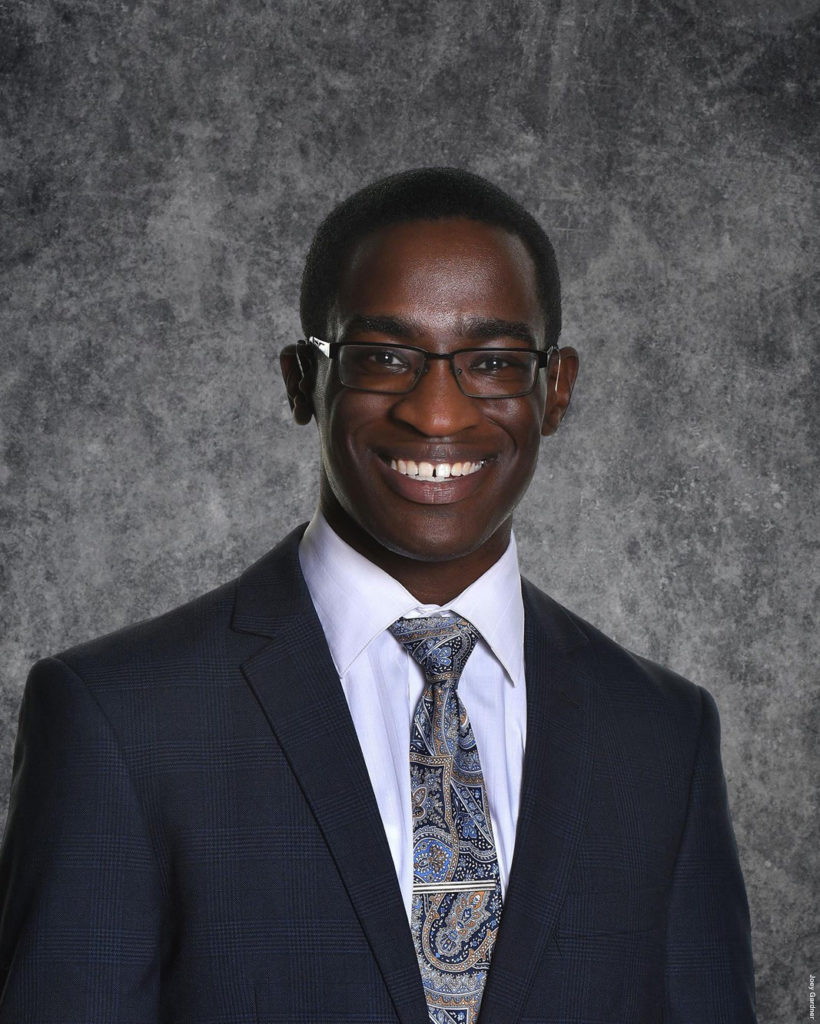 This report has been updated.
ALEXANDRIA, VA – Since 2016 the PGA has selected 15 individuals from across the country to participate in its LEAD program. The program, according to the PGA's website, was created "to identify, mentor, and progress" its members toward various volunteer leadership positions with the organization on local and national levels. Langston Frazier, PGA, 25, who works at Belle Haven Country Club, was recently chosen as part of LEAD's 2023-'24 cohort.
Over an 18-month period, Frazier, who grew up in Bowie, MD, will participate in a program focused on increasing inclusivity within golf and the PGA's workforce. It is designed to give the cohort the opportunity for leadership growth.
In an email interview, Frazier expressed his pleasure over his selection. "The honor means a lot to me; it ultimately shows the commitment to diversifying the talent coming through the PGA of America's leadership ranks on a global, national, and regional level," he said.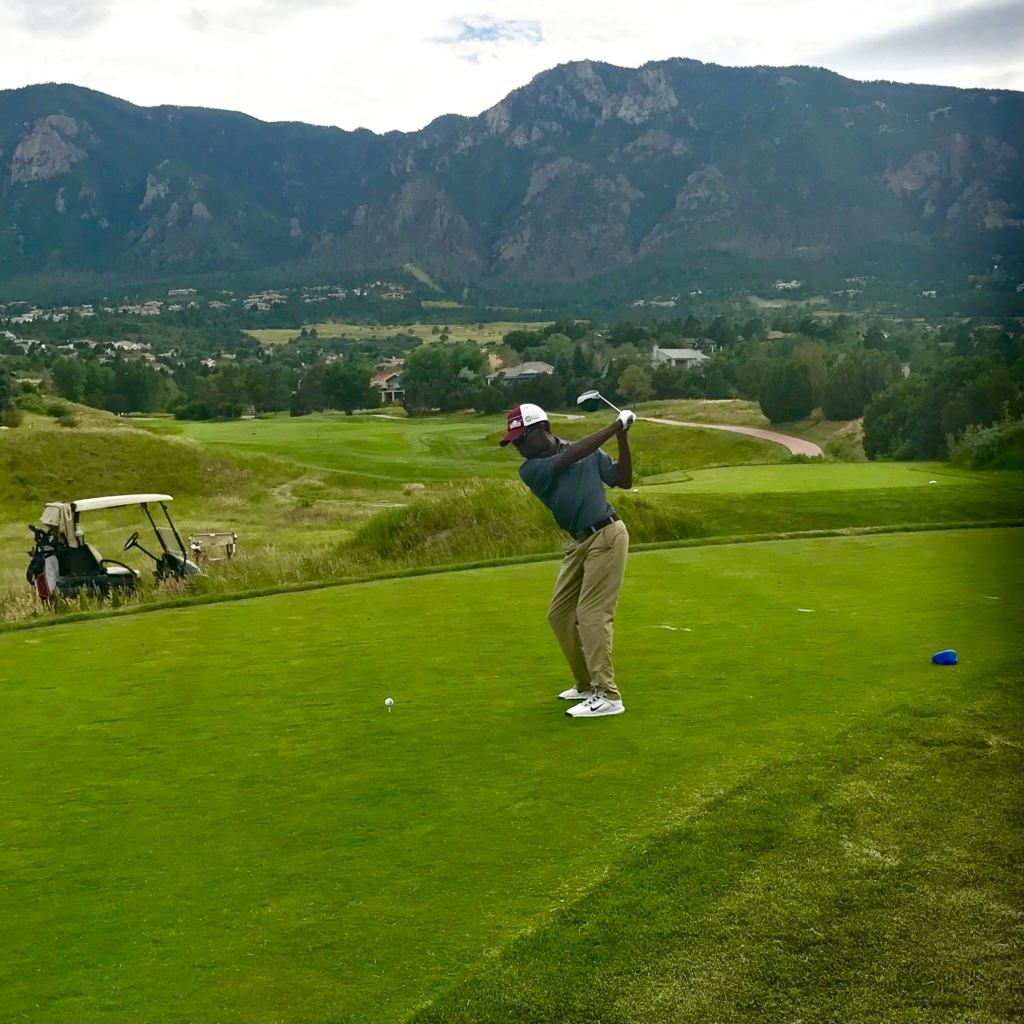 Frazier began golfing at the age of nine in fourth grade through the First Tee program in Prince George's County (now First Tee of Greater Washington). That experience is where he first developed his skill and passion for the game. In fact, he is still connected with First Tee to this day..
School influenced his decision to become a teacher, the reason he is so adept as a golf instructor. As an undergrad at University of Maryland Eastern Shore, he studied PGA Golf Management.
A member of PGA of America since 2021, he joined the team at Belle Haven in May of last year. three months afterJohn Kauzlarich, PGA, was named the head golf professional there.  Frazier is the first Black assistant golf professional in Belle Haven's history. He called the club, which opened in 1924 and featured just nine holes at the time, "a world-class facility" and "hidden gem."
What does an assistant golf professional do? Frazier explained it this way: "[We] have various roles, depending on the facility you work at. Since my background primarily consists of working in media and content development, I run our golf department's social media pages (Instagram and Facebook) and help develop marketing assets we can use in the golf shop and other places around the facility."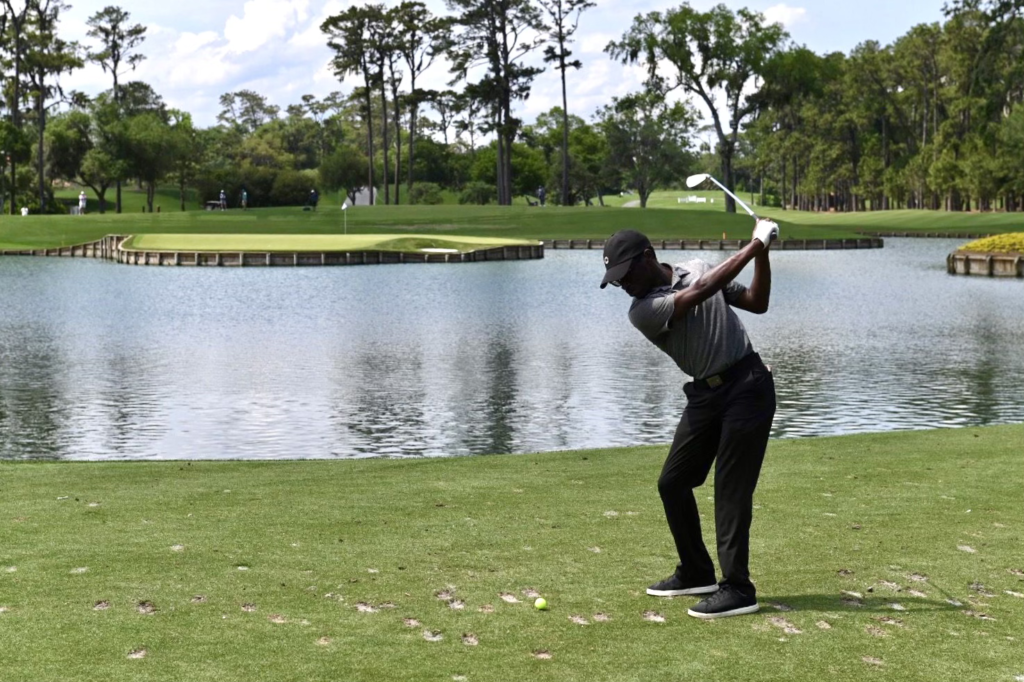 Like any golf professional, he also assists with tournaments, merchandising, and promoting the game's core values, which include honesty, integrity, respect, and sportsmanship.
What he enjoys most about the sport is meeting new people and the camaraderie that develops between players. These aspects influence how Frazier teaches the game. While he declined to mention names – saying doing so "would take the fun and secret out of it" – he did admit to working with famous golfers, TV personalities, and instructors. A hearing impairment in both ears has not affected how he plays or teaches the game. Because he wears hearing aids constantly, Frazier shared that the sound of a club hitting the ball or the sound of particular shot is improved. (He can also detect the balance of a swing.) Hearing ability is important in today's game because it is based around feel and sound.
"[For] as long as I can remember, I've always worn hearing aids, so it just feels normal to me," Frazier said. "I only really notice when someone points it out."
Though he has yet to win a tournament, Frazier is excited to play in his first pro event as a PGA Professional this summer. He has three favorite courses: The Broadmoor (East Course) in Colorado Springs, where, he said "the views are incredible"; Arnold Palmer's Bay Hill Club and Lodge in Orlando; and TPC Sawgrass (Stadium Course in Ponte Vedra Beach. It is worth noting that he played that last course by being the final participant in the field for the 2021 PGA Works Collegiate Championship.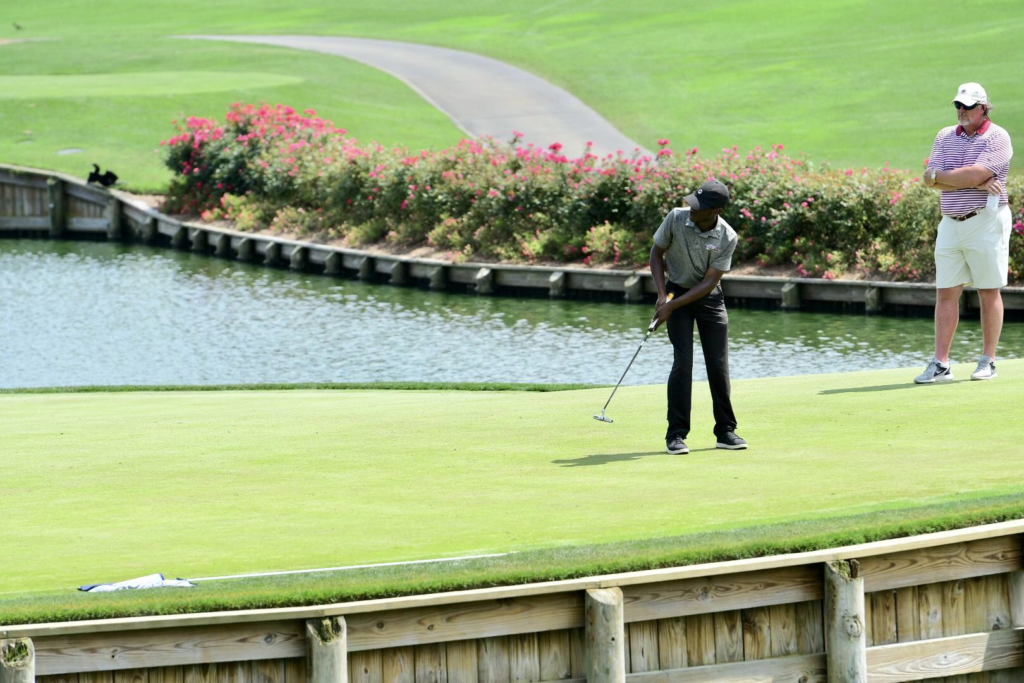 Next year, Frazier will earn a graduate degree In Broadcast Journalism from the Philip Merrill College of Journalism at the University of Maryland. Having an interest in TV broadcasting (former intern at the Golf Channel and NBC Universal), he also works as the Strategic Communications Graduate Student Assistant for Maryland Athletics. His assigment? Covering the men's and women's golf teams
A true ambassador of the game, Frazier also wants to reach people who are new to it. The LEAD program, he is certain, will have a significant impact on his future by helping him grow as a golfer and PGA Professional member, teaching new ways to interest someone who has never picked up a club while having a hand in how the game's traditions evolve.
"It's a great way to connect with people and get to know people throughout the nearly four-hour round you get to spend together," he said.