Health & Wellness
"It's Never Too Late for a Smile Makeover," says Alexandria Dentist Dr. Heejo Han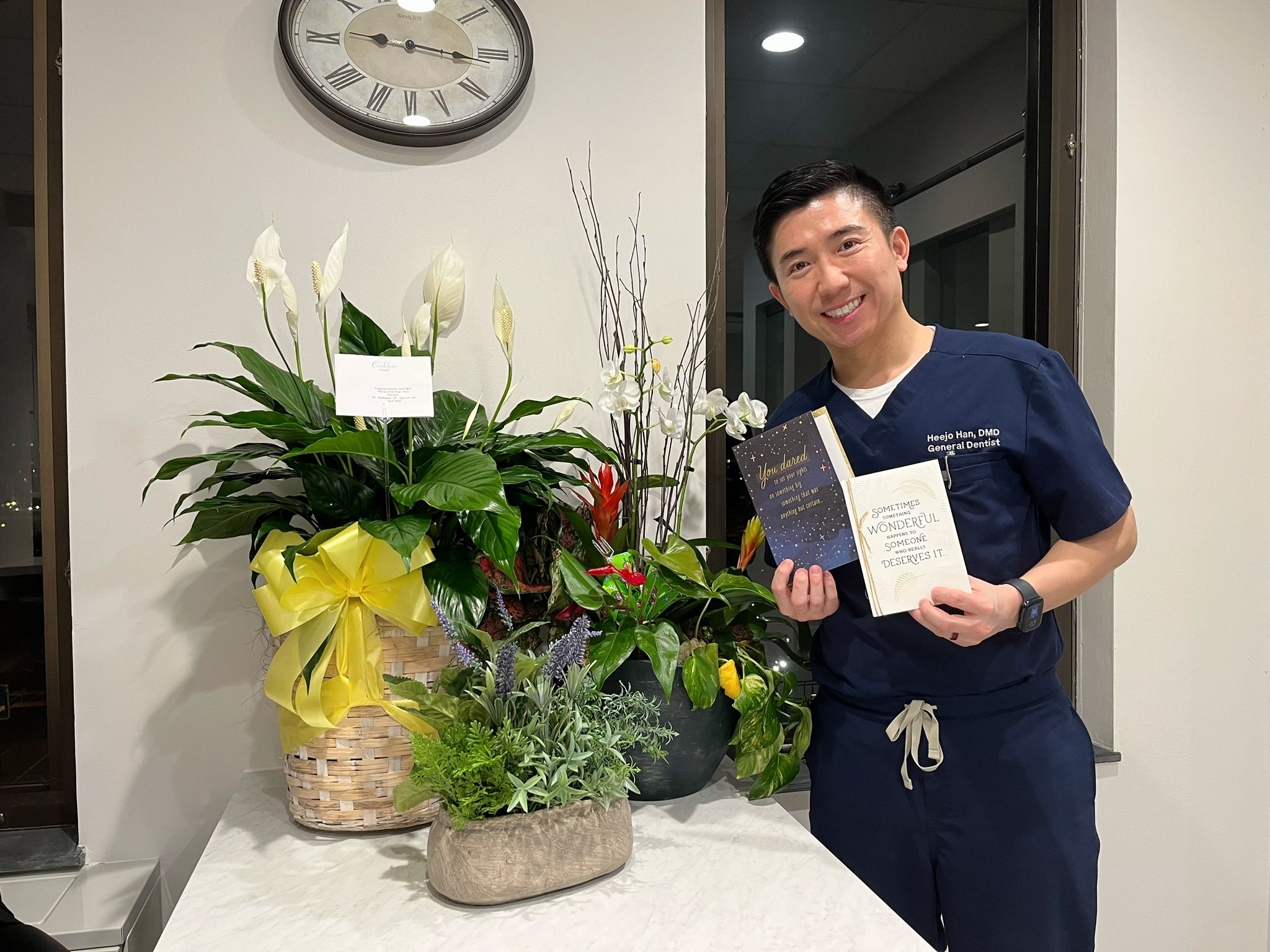 ALEXANDRIA, VA – When you stand in front of a mirror and see yourself smiling in front of it, have you ever studied your misaligned, missing, stained, discolored or even misshapen teeth? Our eyes catch many details. You've always lived with your teeth, and you maybe you are okay with it. You may be confident about them, and not have any issues with your teeth. However, maybe at least once in your lifetime, you have thought about "improving" your smile and wondered what would be involved.
Have you ever looked at actors and actresses, or your friends, family members or next-door neighbors and wished your smile was more like theirs?
There are many ways to approach a smile improvement, or as I would like to call it a smile makeover. You can fix the uninspiring smile or traumatizing bite. The next question is, how can we achieve it?
It all depends on a specific individual. The smile improvement project must be carefully considered with the patient's goals as well as the condition of the patient's current dentition's health. Without these two important pieces in alignment, just the notion of a "pretty" smile will not do the patient any good, but could potentially harm him/her by not meeting the patient's ideal.
I approach the smile makeover and its design via careful planning after controlling any periodontal disease and after ensuring the patient's dentition is at maximum health. To ensure an optimal result and aesthetically-inspiring smile, I will work with each individual patient to develop a personal treatment plan.
There is really no universal "fit" or cookie-cutter way when it comes to smile makeovers. At our office, for example, we often use digital scans to give patients an educated gist of what their conceptual smile might look like after a series of treatments are completed.
Treatments can range from alignment of the teeth through orthodontics such as Invisalign, porcelain veneers or Lumineers, implant or bridge placements for missing teeth, and partial or full crowns for any large tooth-structure loss areas.
Smile makeovers can also include redoing old dentures to fixing hybrid dentures. You don't even have to have teeth to do a smile makeover. Maybe you have been busy with building your life from scratch or  being in school, taking care of kids, bogged down by your career, or a multitude of other obstacles. Treat yourself and get your health back, heal from your traumatic bite and also most importantly, be happy with the smile you see in the mirror.
Many dentists, ourselves included, have third-party financing and other attractive payment plans.  I never want a patient to avoid improving their dental health because they are afraid of the cost.  There is always a way, and I'd love the chance to help you.
Dr. Heejo Hee has spent most of his dental career in Alexandria and has just opened his own practice, Kenmore Family Dental Care, 4660 Kenmore Ave #800, Alexandria, VA 22304, kenmorefamilydentist.com, (571) 222-5072.
TRENDING: Food Pantry Opens on Mount Vernon Avenue in Alexandria for Underserved