THEATRE
A Resounding Mais Oui! for the Beloved Musical 'Les Miserables' at the Kennedy Center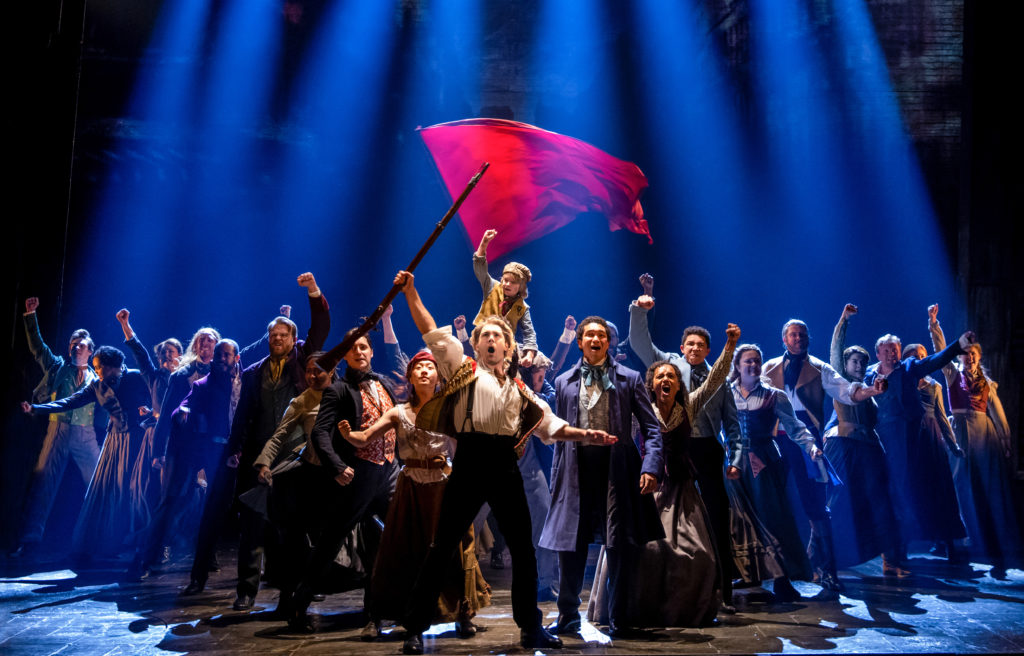 WASHINGTON, DC – In 1985  "Les Miserables" hit London's West End. It wowed critics then – Patti Lupone won the Laurence Olivier Award (Britain's equivalent of an Oscar) for "Best Actress in a Musical" in her role as Fantine – and the musical was further nominated for two awards for "Best Actor in a Musical" (Colm Armstrong for Jean Valjean and Alun Armstrong for Thénardier). Through all its reincarnations, the operatic sing-through – based on the novel by Victor Hugo with the French Revolution as its backdrop – still fills theaters around the world.
The spirit of this musical is as relevant now as when Hugo set pen to paper. Let's reflect on Louis XVI's Ancien Régime's agenda, shall we? Alienate the lower classes through starvation, then ignore science and reason. Keep monarchical rule in place amid mass resistance and cut taxes on the privileged nobles thus keeping the peasants and rising middle class at bay. Hmm. Sound familiar? Didn't work out so well for old Louis who was sent to the guillotine for his Draconian policies. Ah, well, he did help us out financially during the American Revolution.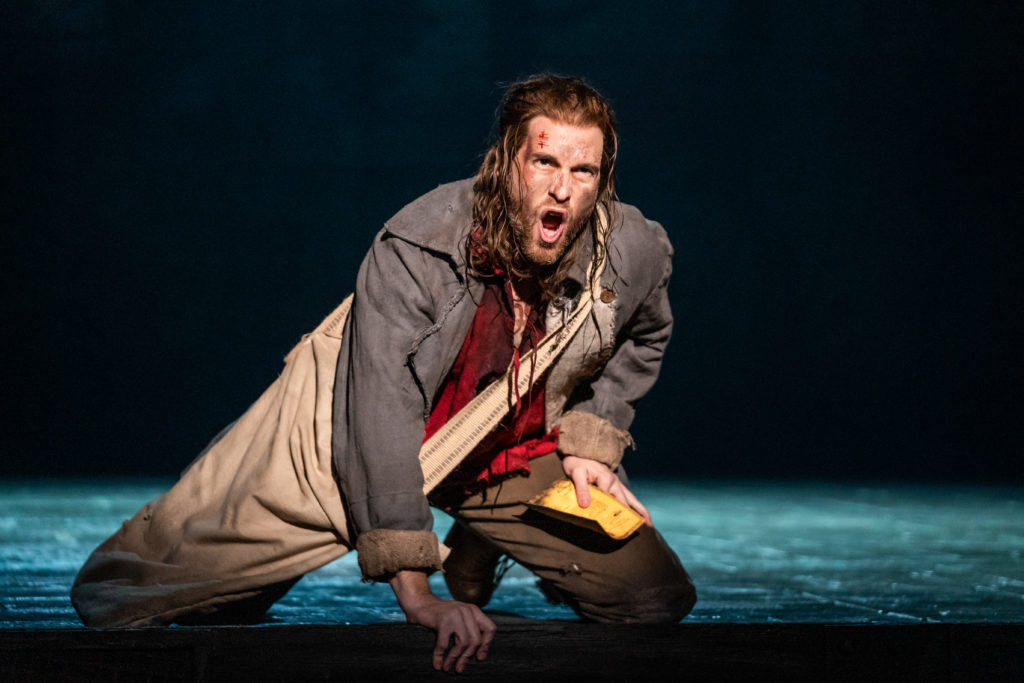 At its very soul is the heartbreaking love story of the abandoned prostitute Fantine (Haley Dortch) and the reformed thief Valjean (Nick Cartell), and Valjean's death bed promise to adopt Fantine's daughter, Cosette (Cora Jane Messer plays Cosette as a child and Addie Morales plays her as an adult). The tale fans out with the heartwarming love story of the innocent Cosette and the idealistic Marius (Gregory Lee Rodriguez). Coming between them is the tragic Éponine (Christine Heesun Hwang) and her unrequited love for her compatriot Marius. Set amid the glory and desperation of a revolution led by Enjolras (Devin Archer) that arose from social and economic inequality, there hasn't been a story with as much 18th century history, nor as much inspirational music, till "Hamilton" arrived on the scene. And you know how that's turned out.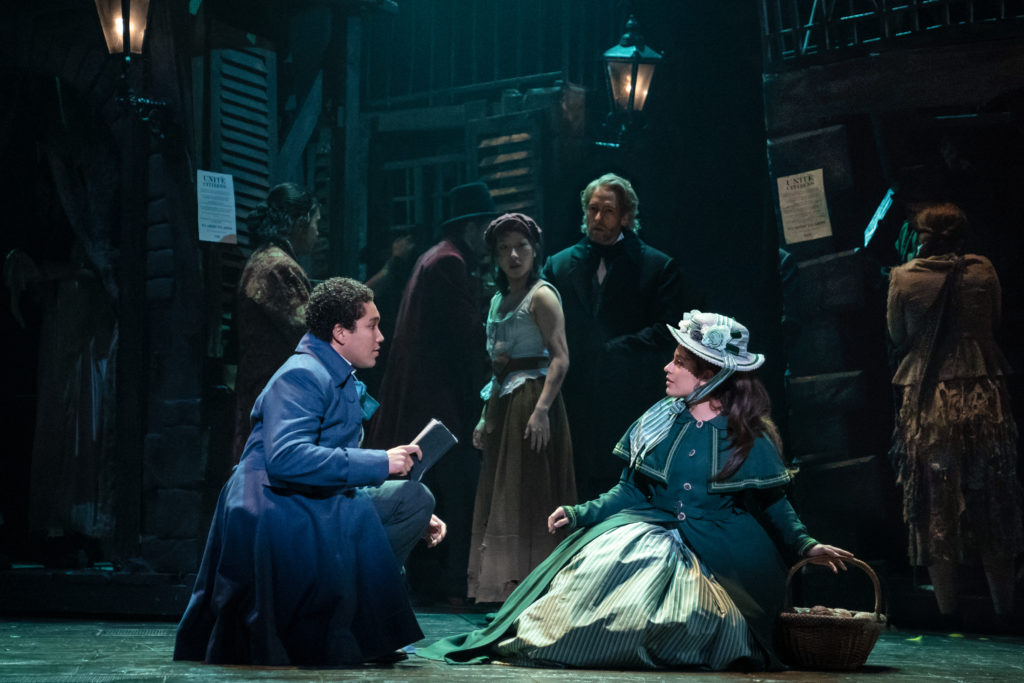 Bawdier, rougher and lustier than I remember when I last saw it six years ago, this national touring company staging with its three-story sets has the fiery intensity of both the battle and escape scenes greatly realized with projections by Finn Ross and Fifty-Nine Productions. They have drawn inspiration from the apocryphal paintings of Victor Hugo. And as grim as the story may be, the drama of Valjean's misery is lightened up decidedly by the characters of Madame Thénardier (Christina Rose Hall) and her husband Thénardier (Matt Crowle), a hilariously dastardly duo who are the innkeepers of the iniquitous Au Sergent de Waterloo in Montfermeil, where Cosette is raised in the cruelest of indentured servitude. Always chasing his past, Valjean repeatedly comes up against Javert (Preston Truman Boyd), who is determined to arrest him for his past crimes.
Whether you've seen it once or a dozen times, as I suspect many in the enthusiastic opening night audience had, Co-directors Laurence Connor and James Powell, give us an awe-inducing production so magnificently staged, so brilliantly performed and so powerfully sung. Kudos too for the evocative golden-hued scenes by Lighting Designer Paule Constable, who conjures up street scenes reminiscent of Dutch artist Petrus van Schendel's firelit paintings. Edge-of-your-seat new orchestrations by Christopher Jahnke, Stephen Metcalfe, and Stephen Brooker are gloriously conducted by Music Director Jay Crowder's Kennedy Center Opera House Orchestra along with the show's Traveling Orchestra led by Brian Eads.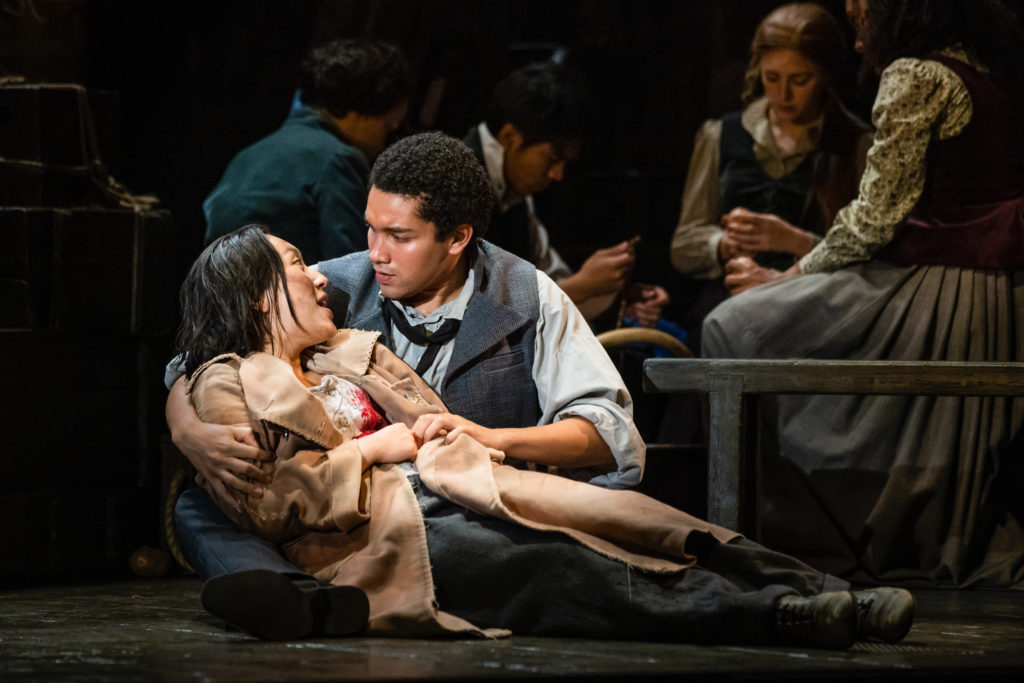 On the night I saw the play, the magnificent voice of Nick Cartell received a well-deserved standing ovation and rousing cheers for his performance of Jean Valjean. I clung on his every note. Let me die right here! On his solos "Who Am I" and "Bring Him Home," I wanted wanted to run up to the stage and thank him personally. Also od note was Gregory Lee Rodriguez's tremendous solo "Empty Chairs and Empty Tables," a powerful ballad about survivor's guilt. In an eyebrow-raising surprise, the audience stayed through all the bows and not one person fled before the lights went up. A rare sight in today's theaters.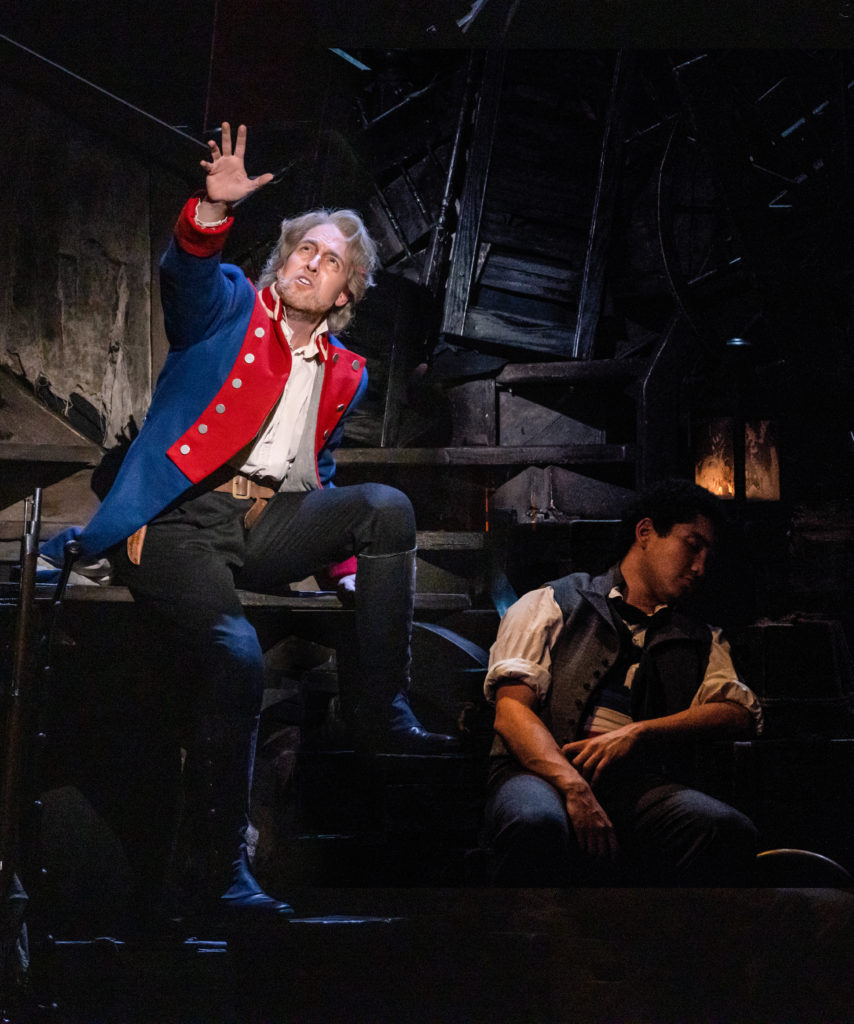 Absolutely brilliant in every way. Highly recommended!!!
Music by Claude-Michel Schönberg; Lyrics by Herbert Kretzmer; Original French Text by Alain Boubil and Jean-Marc Natel; Costumes by Andreane Neofitou.
Through April 29th at The Kennedy Center for the Performing Arts, 2700 F Street, NW, Washington, DC 20566. For tickets and information call the box office at 202 467-4600 or visit kennedy-center.org.
Second Annual Del Ray GardenFest Coming April 23 to Mt. Vernon Ave.