Arts
Galactic Panther in Old Town Alexandria Hosts Opening Reception for Contemporary Art Exhibit April 22
Free and open to the public. Featuring catered food, live music, and art for sale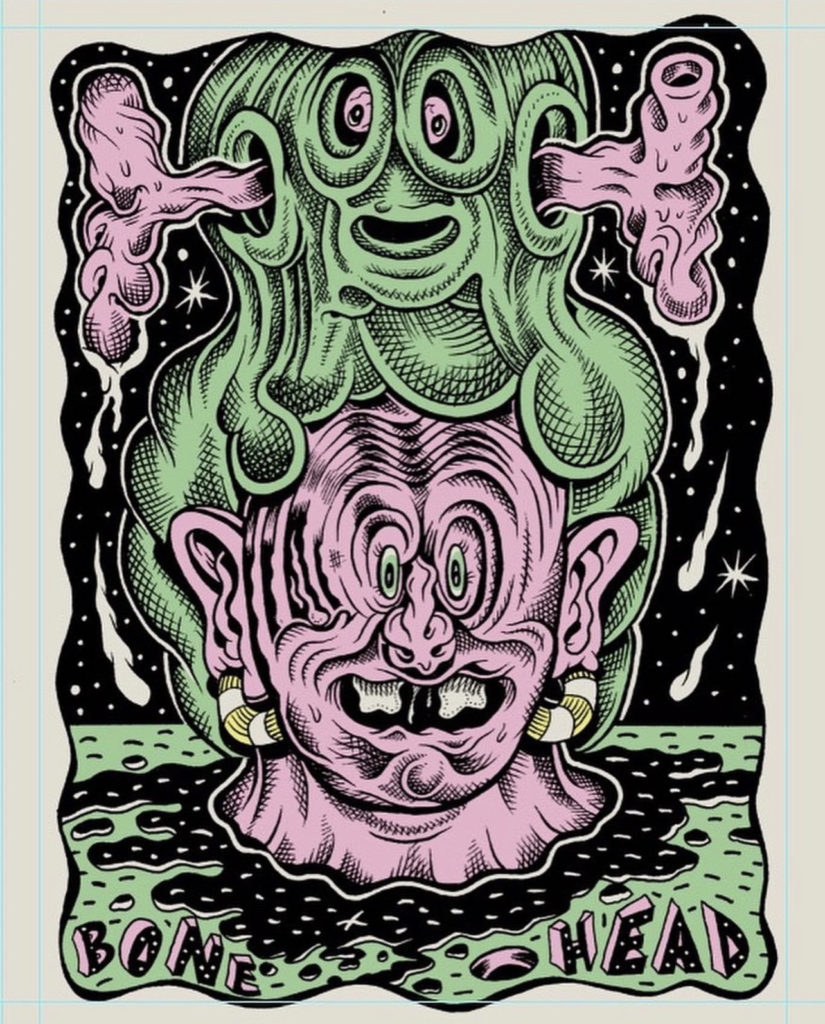 ALEXANDRIA, VA – Galactic Panther, an art gallery located in Old Town Alexandria, is hosting the opening reception for a contemporary exhibit on Saturday, April 22. Entitled "BENEVOLENT IRON THUNDER MOTHER," the exhibit showcases the work of 12 local and national visual artists.
According to the press release, "This exhibit represents a diverse group of artists with unique perspectives. There are some returning Galactic Panther art stars such as Mark Mothersbaugh who is most famously known for his pioneering band DEVO. For this exhibit he and powerhouse printmaker Joseph Lupo are both re-contextualizing appropriated imagery."
Several artists new to Galactic Panther are participating as well. They include Deerjerk, who is well known for carving tattoo influenced imagery into wood; and Campaniello Salvatore, whose work takes its inspiration from the streets of Florence, Italy.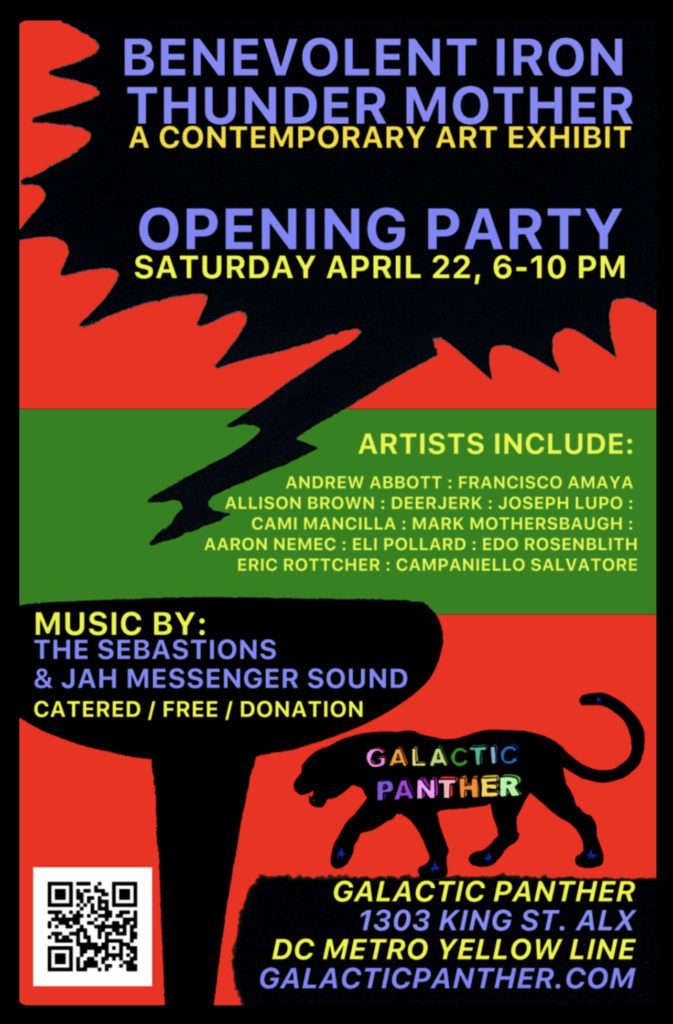 The exhibit will remain in place into June.
The reception takes place from 6-10 p.m. The Sebastions & Jah Messenger Sound will entertain with live music. The event is free, open to the public, and will be catered. Galactic Panther would appreciate donations.
Additional Upcoming Events
Dancing Every other Tuesday
Comedy every Wednesday & Friday
Friends Without Benefits band 1st Saturdays
Improv 2nd Saturdays
Glow night Paint & Sip 3rd Saturdays
Meditation 1st Sundays
Open Mic every Sunday
4/29 Laugh with M.E Comedy Show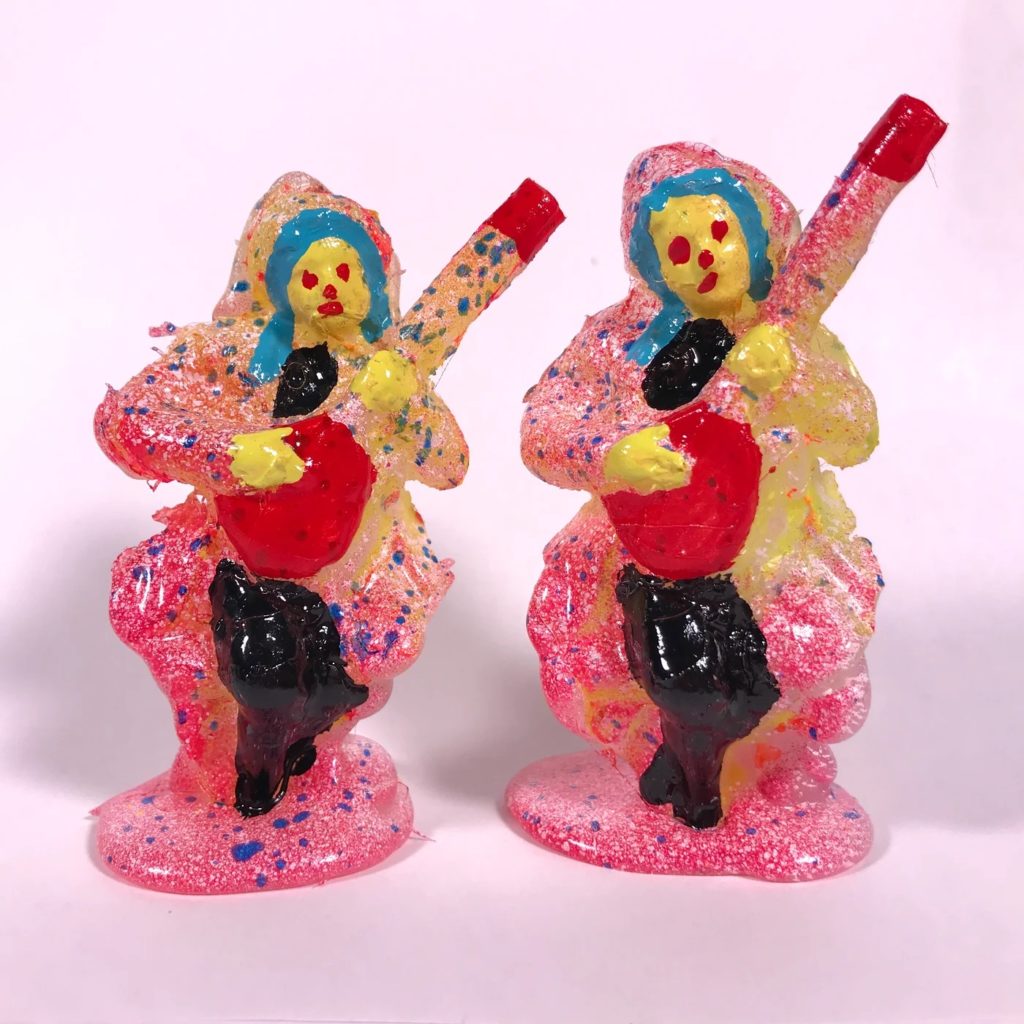 Galactic Panther is open Thursday and Friday, 12-6 p.m.; Saturday, 9 a.m.-7 p.m.; Sunday, 12-7 p.m.; and by appointment. The gallery is located at 1303 King St.
City Council and Students Recognize Progress of Environmental Initiative