Environmental
With Earth Day Near, Alexandria City Council and Students Recognize Progress of Environmental Initiative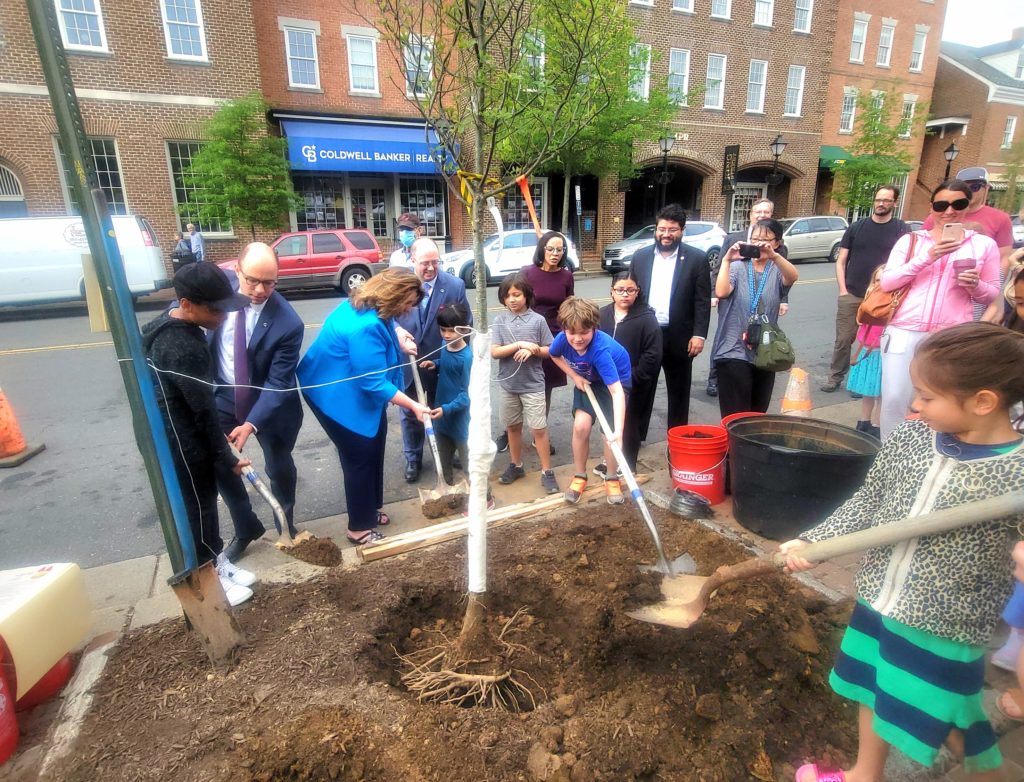 ALEXANDRIA, VA – Prior to a City Council public meeting on Saturday, April 15, members of City Council and Alexandria City Public Schools students gathered outside City Hall for a brief ceremony to recognize the progress made with Alexandria's Eco-City initiative. It is fitting that the ceremony took place the same month as Earth Day and Arbor Day.
According to the city website, Eco-City Alexandria is described as "a collaborative strategic effort to achieve sustainability," meaning employing a process to bring together natural resources, current environmental policies, business markets, and other aspects that help a city function with the intent of improving the environment.
At the morning ceremony, Mayor Justin Wilson read a proclomation. Afterward, he and Vice Mayor Amy Jackson helped students plant a tree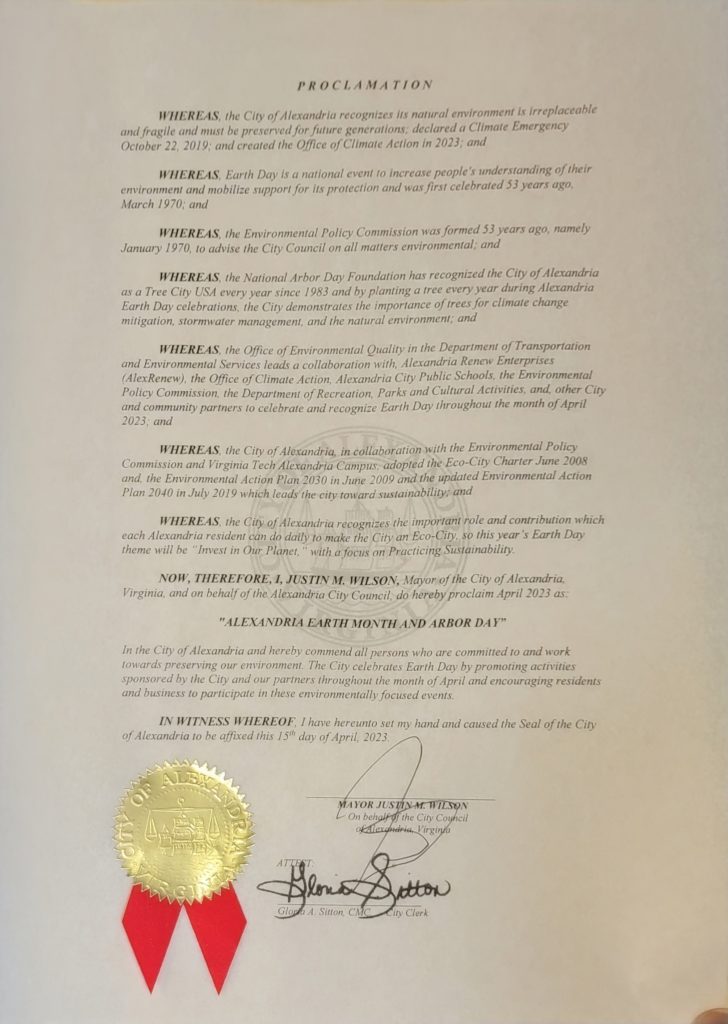 Alexandria adopted the Eco-City Charter in 2008. It was the first environmental charter adopted in Virginia. The document illustrates this city's commitment to sustainability. It also laid the groundwork for the initial Environmental Action Plan drafted 14 years ago, and its update, EAP 2040.
The city website calls EAP 2040, adopted in 2019, "a comprehenive road map," saying it "affirms Alexandria's commitment to lead by example for a thriving, sustainable community."
.Mobile Learning Center Gives Alexandria Students Opportunity to Explore Career Paths