School News
Mobile Learning Center Gives Alexandria Students Opportunity to Explore Career Paths
46-foot-long truck houses cutting-edge STEM-H technology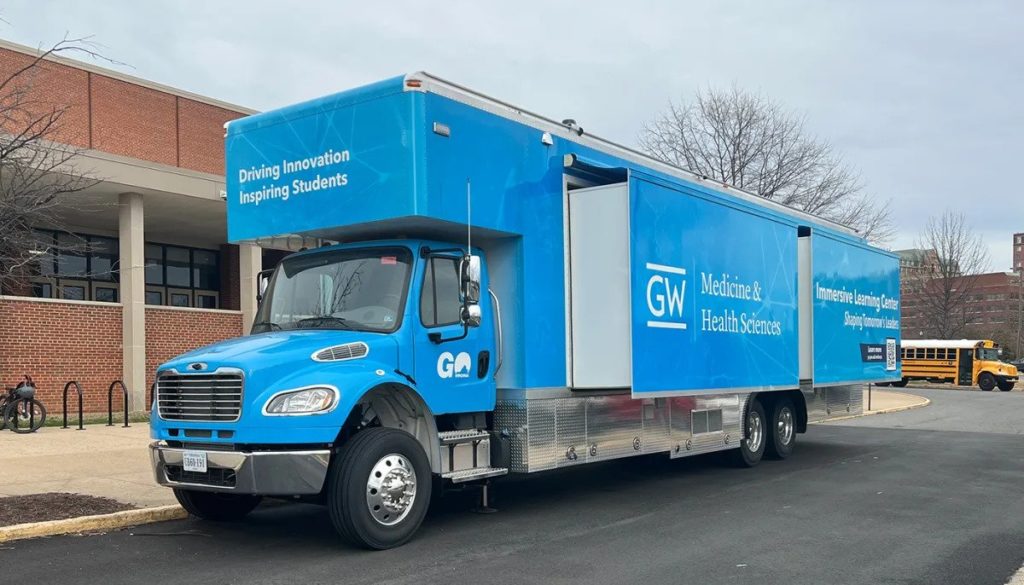 ALEXANDRIA, VA – Have you noticed a unique-looking truck parked outside some of the ACPS campuses? It is the new Immersive Learning Center (ILC), giving students access to a cutting-edge lab on wheels.
The vehicle is owned by The George Washington University School of Medicine and Health Sciences. It is shared with ACPS students through a grant from the National Institutes of Health. At 46 feet long, it houses technology to help enhance critical thinking skills and allows users to simultaneously interact with virtual and physical realities – all in the pursuit of education and exploring possible career paths not available when seated at a classroom desk.
The grant's program manger, Kelly Brockway, explained that by exposing students to STEM-H (Science, Technology, Engineering, Math, and Health) at such a young age, they may find new interests.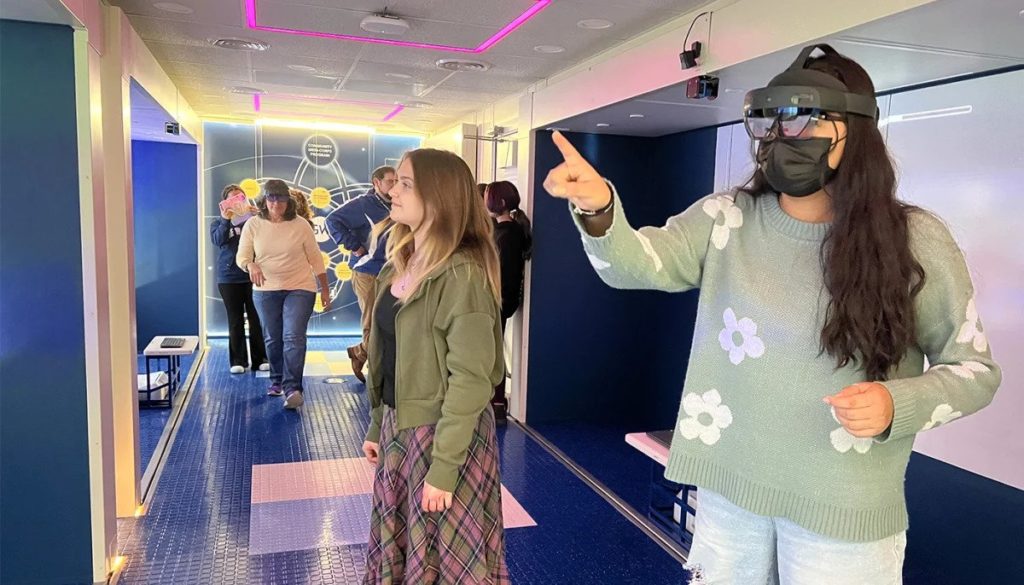 "Students love this technology, it is the way they are learning today," Brockway said. "They're learning hands-on and this gives them the opportunity to explore avenues they did not know existed. This will help guide them as they choose their courses at Alexandria City High School."
The ILC allows students to look into a range of careers too. Recently, the after-school club at George Washington Middle School had the chance to see the learning center for themselves. Zoe Garcia Jimenez said the technology found the tech fascinating, adding that "augmented reality, the use of holograms, is a great way to explore." Her classmate Natalia Holbeck remarked that using 3-D to review the human skeleton assisted her in learning body parts.
By the close of the school year, the goal is to have the ILC make stops at Hammond, Patrick Henry, and Jefferson-Houston.