School News
Alexandria Students Win International Math Competition, Earn $20K in College Scholarships
Thomas Jefferson's team also won for Outstanding Communication of Results and was named runner-up in Technical Computing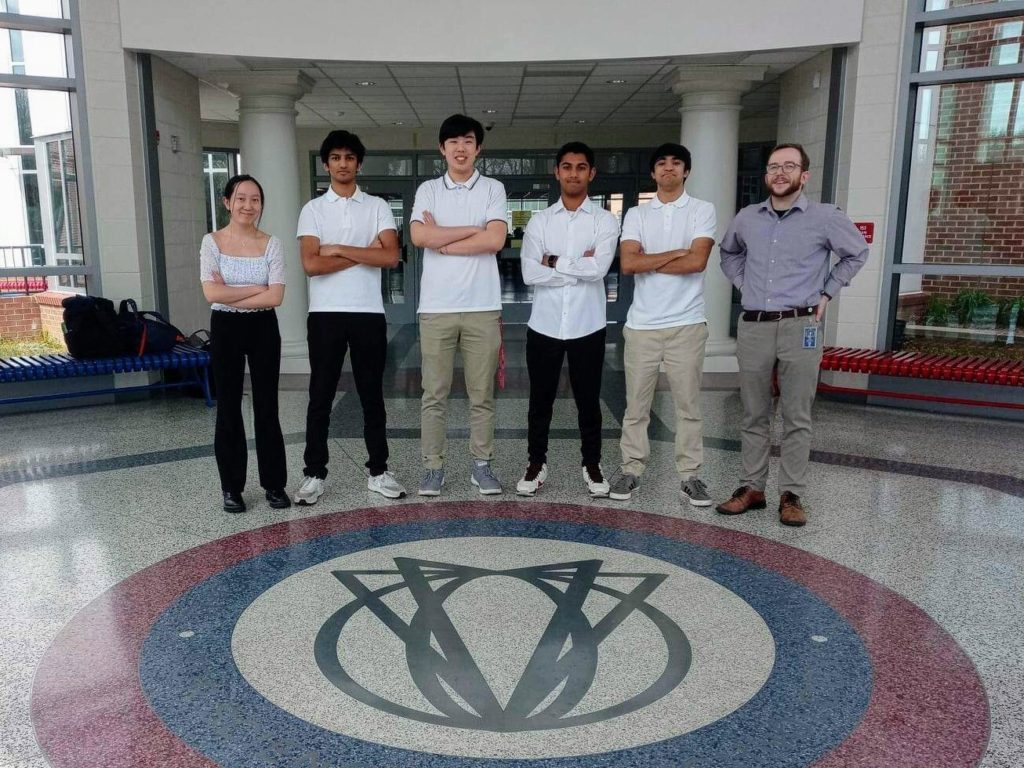 ALEXANDRIA, VA – Earlier this month, The Zebra Press reported on Thomas Jefferson High School for Science and Technology's involvement in an international math competition.  Yesterday (April 24), the team of five – in 11th and 12th grade – was awarded first prize in that competition, known as the MathWorks Math Modeling Challenge or the M3 Challenge. This win means that they take home $20,000 in college scholarships.
Rishabh Chhabra, Om Gole, Rishabh Prabhu, Jerry Sheng, and Laura Zhang were among the 3,000 students who took part. The contest, in its 18th year, illustrates how math can be used in everyday life. This year, participants were tasked with using math modeling to predict e-bike use in the future and how it will impact other transportation as well as society.
"My friend and I attempted the M3 challenge together for the first time last year. This year, our team dedicated much time towards focusing on preparing for the Challenge," Sheng said. "We believe it's important because data is the history of the past and an indicator of the future; understanding how to handle data in a precise way allows us to systematically understand any real-world scenario."
The team, coached by advisor and Thomas Jefferson Math teacher Quinn McFee, beat seven other teams from across the U.S., England, and Wales.
"These students worked so hard through their own independent research and applying background knowledge from courses at our school," McFee said "They have really expanded their statistical tool belts throughout this whole year of preparation. I take little credit for the amazing things our officers and other members have accomplished and learned together this School Year."
The competition took place over an eight-week period, relying on a process of three rounds of blind judging to determine the winner. The panel consisted of professional mathematicians with experience in 120 different types of math.
Dr. Karen Bliss, Senior Manager of Education and Outreach for the Philadelphia-based Society for Industrial and Applied Mathematics (SIAM), explained the importance of the contest's global reach. SIAM devised the annual contest with MathWorks as sponsor.
"Every year without fail, we hear from participating students who refer to their participation in M3 Challenge as a life-changing experience," she said, "that helped open their eyes to how important, useful, and valuable the application of mathematics can be."
Thomas Jefferson also won the prize for Outstanding Communication of Results, valued at $500. As runners-up in Technical Computing, they earned an additional $2,000
This story has been updated to include information about the $2,000 prize.
Children's Book Penned by Alexandria Mother and Daughter Out May 14