Community News
Alexandria's Animal Welfare League Is Certified Autism Center, Becomes First U.S. Animal Welfare Organization to Earn Designation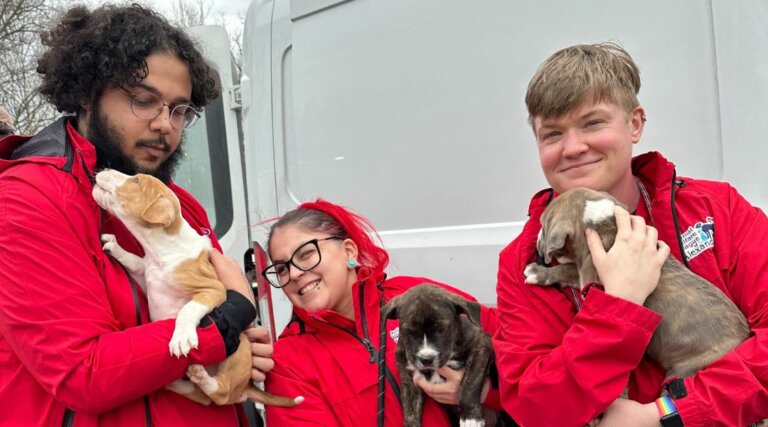 ALEXANDRIA, VA –The Animal Welfare League of Alexandria (AWLA) is now a Certified Autism Center. Awarded by the International Board of Credentialing and Continuing Education Standards (IBCCES), it is the first animal welfare organization in the country with the designation.
"At the AWLA, we strive to be welcoming and inclusive," said AWLA Executive Director Stella Hanly in a statement. "As a Certified Autism Center, we continue to show our community that everyone is welcome at our facility."
Every business that earns the designation must, according to the IBCCES website, adhere to the following requirements:
1) Possess a dedication to serve individuals with autism
2) Have at least 80% of staff trained and certified in the field ofautism
3) Remain committed to ongoing training in autism
In addition to staff training, the AWLA can provide helpful items as needed such as noise-cancelling headphones, sunglasses, fidget devices, and cards that can help visitors communicate with the staff to describe what they need or feel. The AWLA also has a special quiet room to help visitors decompress.
The CDC reports that one in 36 children have been identified as having autism spectrum disorder. The organization Autism Speaks defines the disorder as " a broad range of conditions characterized by challenges with social skills, repetitive behaviors, speech and nonverbal communication."
Founded in 1946, AWLA has supported and served as a resource for homeless animals. It remains an integral part of the community by providing opportunities for adoption, spay and neuter assistance, education, and outreach.  It is located at 4101 Eisenhower Ave.
Meet Prince: This Young Pup Is Looking for a Home With Lots of Activity and a Big Yard