Business News
Community News
Burke & Herbert Bank Now Trades on Nasdaq
Alexandria's Hometown Bank Positions for Greater Shareholder Value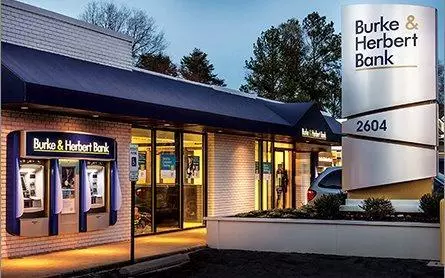 ALEXANDRIA, VA – Burke & Herbert Bank & Trust Company, one of Alexandria's oldest businesses, announced this week that its bank holding company began trading its common stock on the Nasdaq Capital Market on April 26. In a press release issued by the bank, President and Chief Executive Officer David P. Boyle said that "Today's announcement is consistent with our overall growth strategy that is designed to deliver enhanced long-term value for our shareholders. We believe taking these actions will create additional access to capital, increase trading volume, provide better liquidity for our shareholders, and create greater visibility within the investor community."
The bank, which was founded by John Woolfolk Burke and Arthur Herbert in 1852 in Alexandria, is believed to be the oldest continuously operating bank under its original name headquartered in the greater Washington DC Metro area. A few months ago, it announced its intentions to begin trading on the Nasdaq.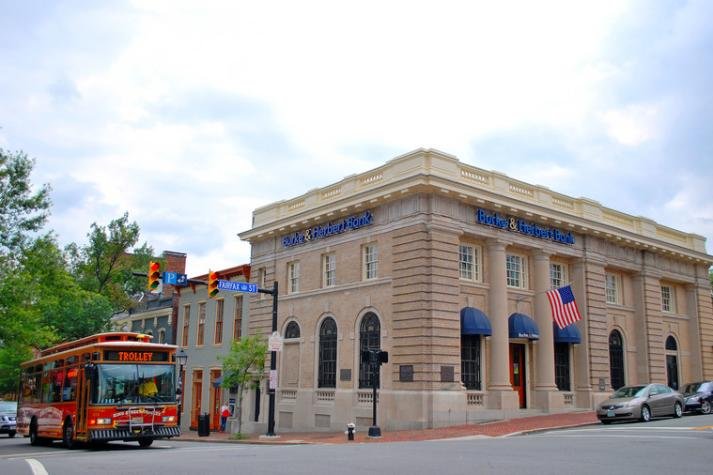 At the time, Boyle said that listing its shares on Nasdaq would "broaden the Company's access to capital and provide better liquidity for our shareholders. In addition, by positioning our stock for inclusion in certain stock market indices, we expect greater interest in our stock that may lead to increased value for our shareholders." Prior to April 26, Burke and Herbert had been thinly traded on the Pink Sheets market. Shares of the Company's common stock will continue to trade under the symbol "BHRB," the same symbol under which the Company's securities were previously quoted on OTC Markets.
The move to Nasdaq is the latest big change from the venerable Alexandria institution. Last year, it announced that it had established a Richmond-based commercial banking team, and planned to add a commercial banking market headquarters facility in Richmond. It also opened a commercial lending office in Bethesda last year, marking the first time the 170-year old financial institution has operated outside of Virginia. It currently has over 20 branches throughout the Northern Virginia region, as well as commercial loan offices in Fredericksburg and Loudoun County, in addition to Richmond and Bethesda.
Despite its growth, the bank has stayed true to its hometown roots and values, including a used coat drive last winter. And the bank's mascot, a large parrot named Runyon, honors the actual parrot that "worked" in the office with Taylor Burke Jr.
ALSO IN ALEXANDRIA: Less Helicopter Noise in Alexandria Thanks to Changed Flight Paths