Giving Back
14 Stories of New Hope: Fighting Homelessness From Dizzying Heights
And then rappels back to Earth!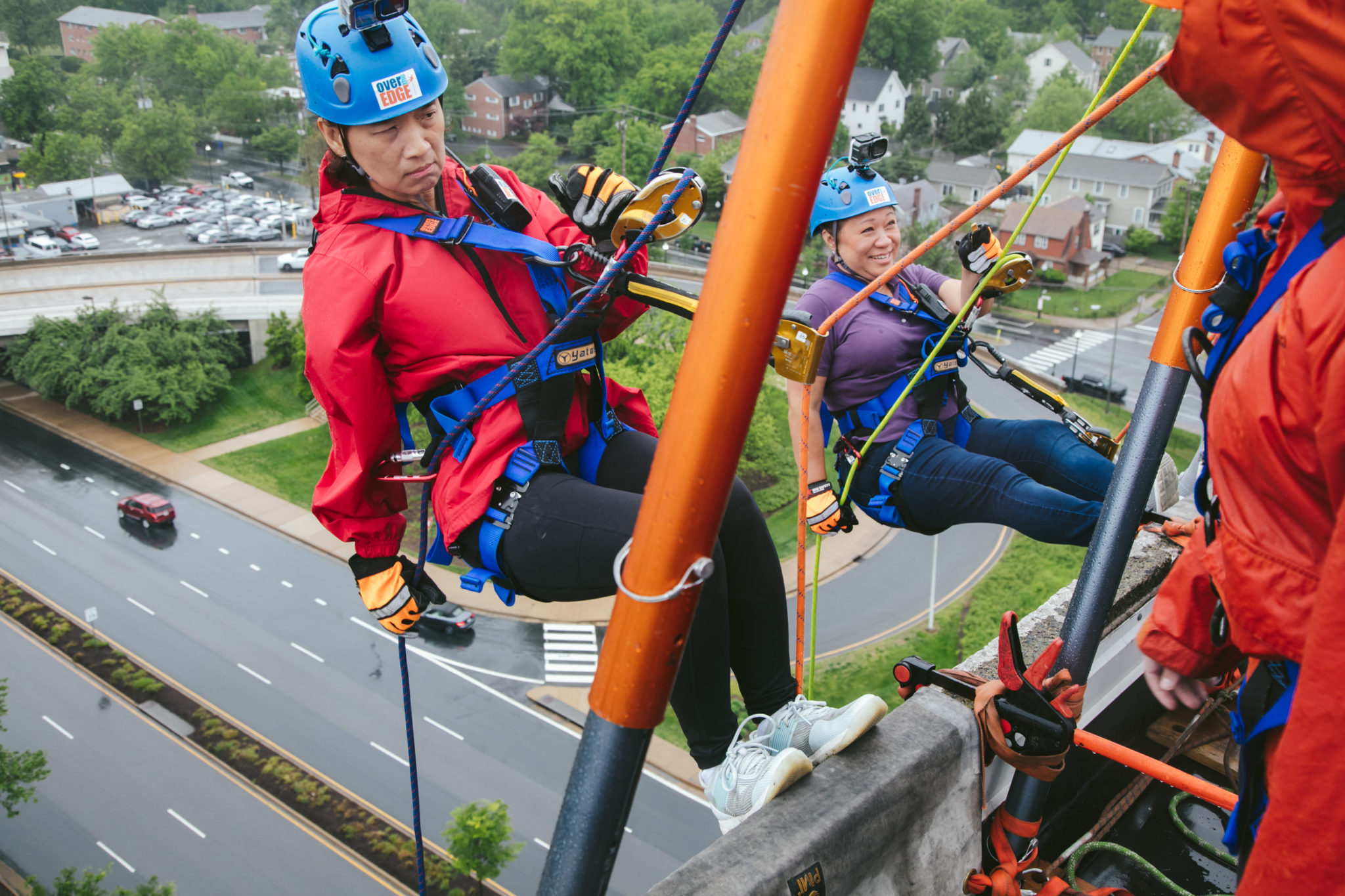 By Julie Gardner
Alexandria, VA – Over 70 participants will be rappelling 14 stories of a building in Arlington, hoping to raise money and bring awareness to the cause to end homelessness in Northern Virginia.
Keller Williams Metro Center, the Hilton Arlington National Landing, and Over The Edge Global have partnered to present this year's  "14 Stories of New Hope."
The benefit will occur on Saturday, May 5, from 9:00 am until 5:00 pm, a day usually set aside for Margaritas, parades, and celebrating the anniversary of Mexico's victory over French forces in 1862.
The 14 Stories of New Hope event will combine a Cinco de Mayo-themed festival, entertainment, community engagement, and the opportunity to impact the DMV area positively. The event will be held at the Hilton Arlington National Landing, 2399 Richmond Highway, Arlington.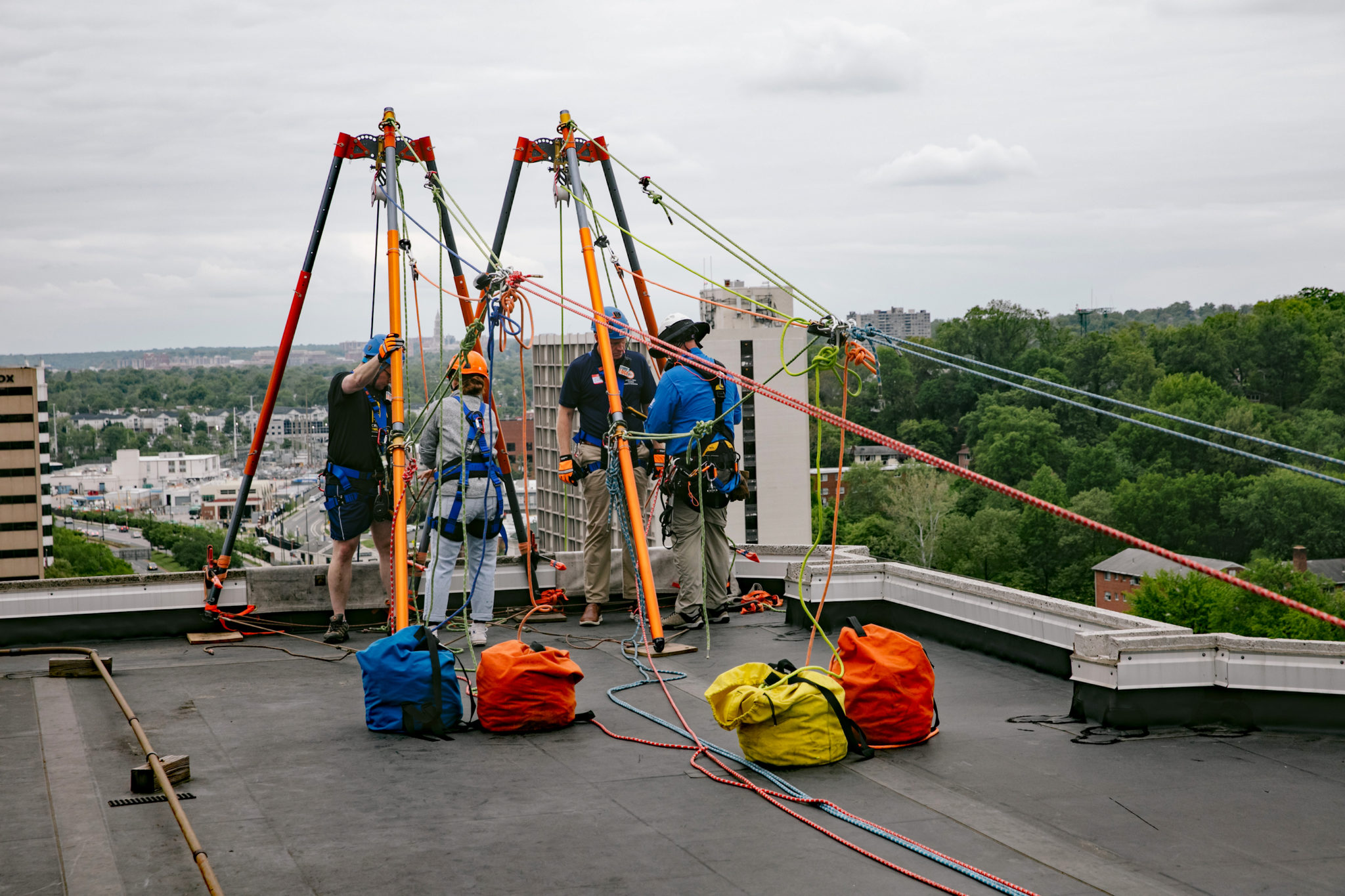 Fundraisers get the chance to rappel 14 stories of the building to raise awareness for New Hope Housing, an award-winning nonprofit agency founded in 1977. The first 90 fundraisers to raise a minimum of $1,000 earn a spot to participate in this endeavor by going over the edge.
Over The Edge Global is "an adventure experience company with a passion for positive impact." It partners with nonprofits around the globe to offer unique experiences as a way to bring about positive change in communities.
On its website (newhopehousing.org), New Hope Housing states it is "committed to finding creative and lasting solutions to end the cycle of homelessness by offering homeless men, women, and children the services they need to change their lives and succeed. And each success story adds to a stronger, healthier community for all."
As of April 10, 14 Stories of New Hope 2023 had already raised over $120,000 for New Hope Housing's programs to help homeless adults move into housing, and rappellers were still fundraising. Last year's event raised over $230,000.
Hilton Arlington National Landing became involved without hesitation. Complex Director of Sales and Marketing Kevin Feldman said, "A key priority of Hilton is to impact the communities we operate hotels in. Partnering with New Hope Housing And Over The Edge allows us to assist in giving back to our neighbors in need. The unique and exciting event will drive the momentum of National Landing as we activate the community. We look forward to serving the community."
Along with over 70 fundraiser participants, many sponsors have joined to help support this cause. Several donation packages include a $15,000 Landing Zone Sponsor, a $10,000 Rope sponsor, a $5,000 Helmet Sponsor, a $2,500 Peak Sponsor, and a $1,000 Community Sponsor.
Some Rope Sponsors include Greg Garcia, television producer and creator of My Name Is Earl, and Hilton Arlington National Landing. Other major sponsors include TV One Networks, TRUIST,  Virginia Housing, Modern Technology Solutions, Inc., Ourisman Automotive, and Bartique.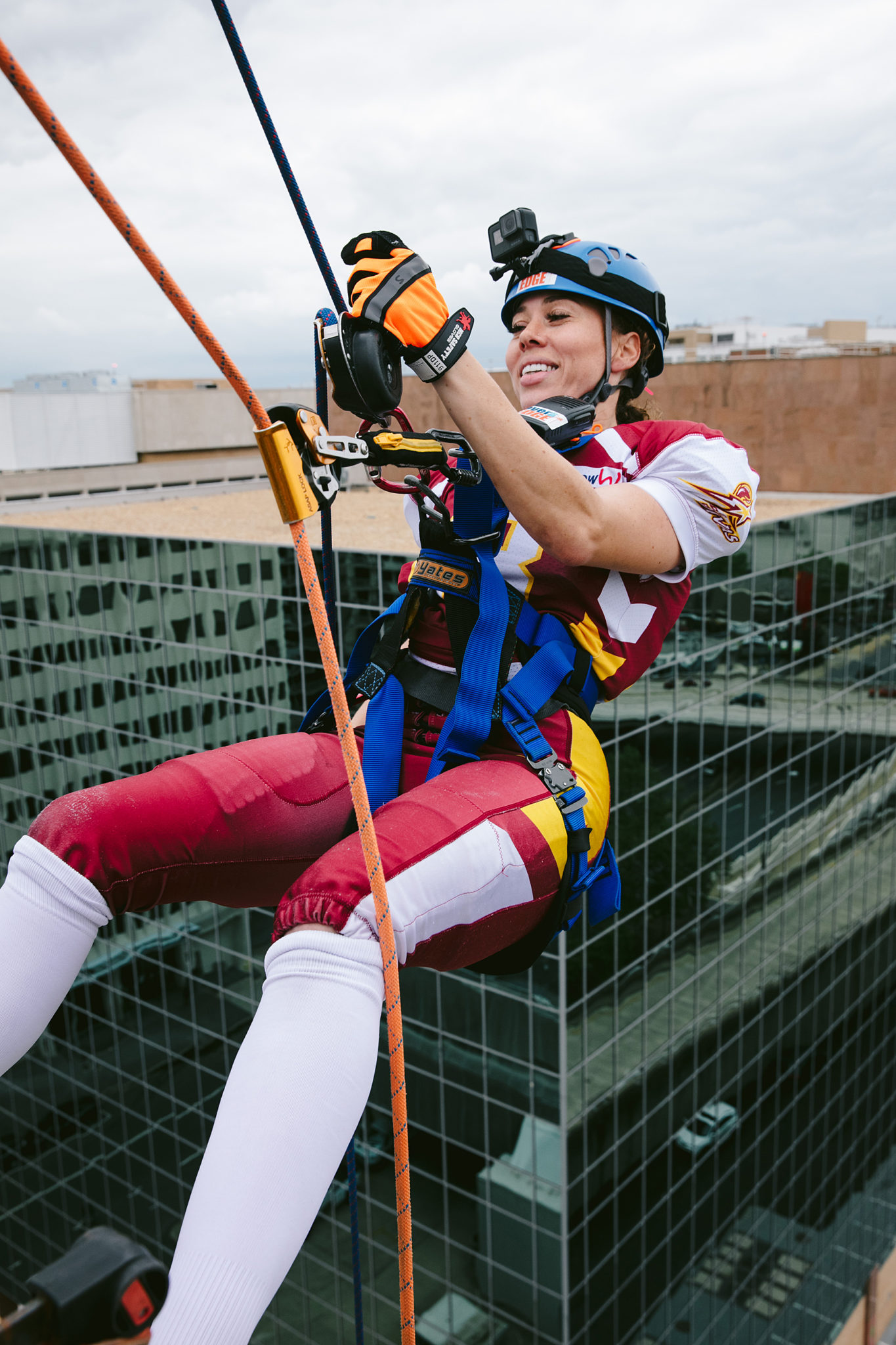 Employees are encouraged to rally their co-workers to raise money for the Toss Your Boss Challenge. However, if the boss decides to match the donation, the roles may be reversed. In 2022, New Hope's Housing Director Bill Gorman took the plunge.
Teams have been created with friends, co-workers, and family going over the edge, complete with a team name and costumes. Last year's event saw teams of sisters, church members, co-workers, parents, and kids "go over the edge" together and have a blast.
Those interested in cheering on these brave rappellers and seeing them conquer their fears can gather from 9 am to 5 pm at The Landing Zone. Food and beverages will be available for purchase, with drinks from The Bartique.
For more information on this year's event, visit otenewhope.com.
ICYMI: 180 Alexandria Schoolkids Play to Sell-Out Crowd in Annual 'Night of Stars' Talent Show