Backyard History
Travel Back In Time During Revolutionary War Weekend at George Washington's Mount Vernon
See period demonstrations on 12-Acre Field, walk through Washington's tent, and more May 6 and 7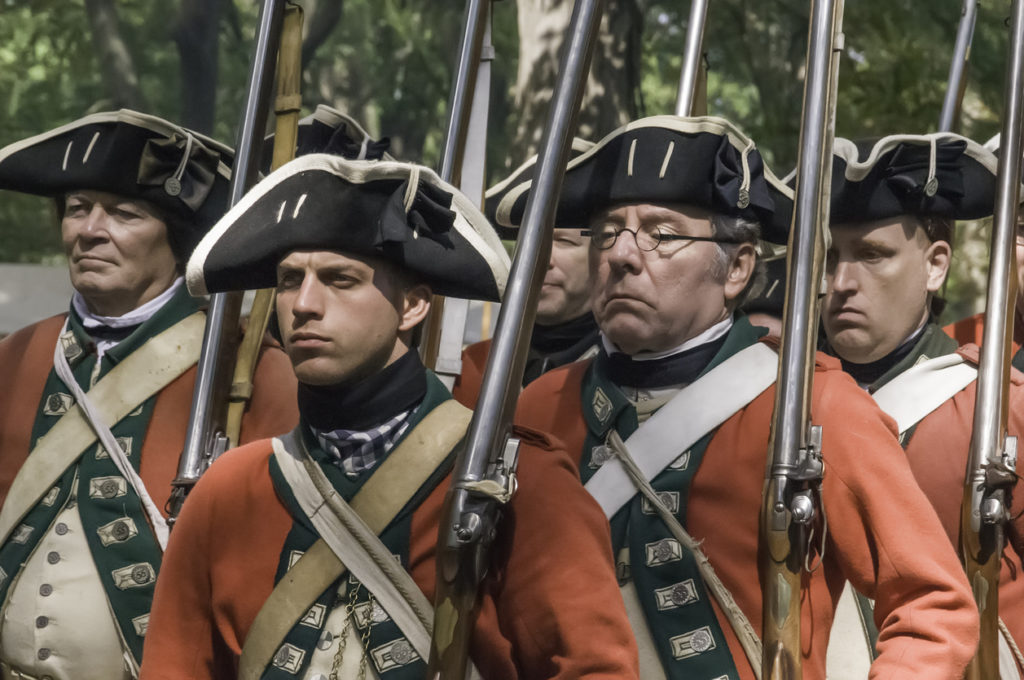 ALEXANDRIA, VA – George Washington's Mount Vernon will host Revolutionary War Weekend Saturday, May 6 and Sunday, May 7.
Washington led the Continental Army against the British, appointed in 1775. Under his leadership, Britain surrendered in 1781, leading to America's independence.
Revolutionary War Weekend will be a unique learning experience for adults and children alike as visitors are immersed in period demonstrations, interact with soldiers and others, and meet Washington himself.
Mount Vernon's 12-Acre Field, reads Mount Vernon's website, "transforms into a battleground as Continentals, Redcoats, and Hessians conduct military drills, perform cavalry demonstrations, and engage in 18th-century tacticals."
A replica of Washington's War Tent will be on site, on loan from the Museum of the American Revolution, that visitors can walk through. See the general's sleeping quarters and office exactly as he saw it more than 200 years ago. (Take a virtual tour HERE.) Museum representatives will be in attendance to answer questions.
Visit with camp followers, too. They were groups, consisting mostly of women and children, who followed the army in a show of support. They were connected with the army, according to Mount Vernon's website, "either because of their relationship to a soldier in the army, or displacement because of the war." The women held many roles, including nurse and seamstress.  Tour the encampments and watch followers in their daily lives.
Revolutionary War Weekend takes place from 9 a.m. to 5 p.m. each day. Tickets are available HERE at $35 for adults and $21 for children. For free admission, visit the website to learn how to become a member.
George Washington's Mount Vernon is located at 3200 Mount Vernon Memorial Highway.
Belle Haven Country Club Employee Langston Frazier Selected for PGA Leadership Development Program