Nonprofit News
Alexandria Women for Good Donates $9,700 to Carpenter's Shelter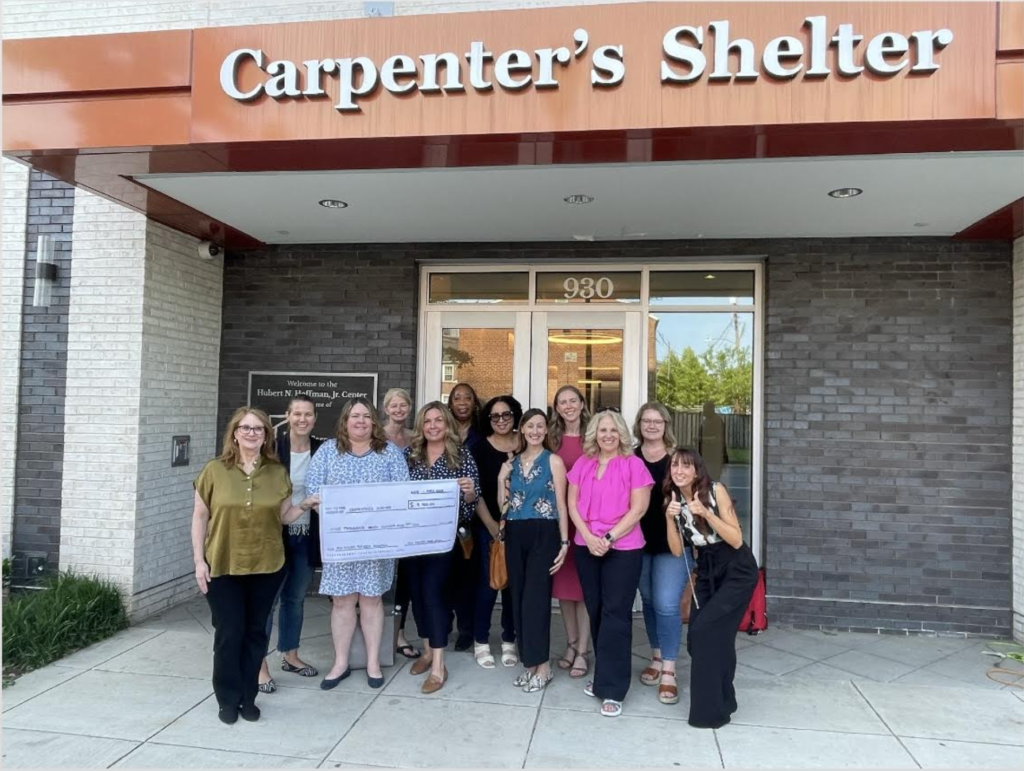 ALEXANDRIA, VA – Alexandria Women for Good (AWG) recently donated $9,700 to the Carpenter's Shelter The latter is one of the largest homeless shelters in Northern Virginia, whose goal is to assist residents with transitioning to permanent, sustainable housing as quickly as possible.
"We are so honored that the Alexandria Women for Good selected the Carpenter's Shelter as the recipient of their generosity," said Executive Director Shannon Steene. "It was great to be able to show them our mission in action. What a tremendous gift! "
Founded last October, AWG is an online-based giving circle made possible through the website grapevine.org.
The group, comprised of women who live in Alexandria,donates to community nonprofits regularly. Its 249 members have a fundraising goal of $8,000 every quarter. This way it can make more substantial donations to a few nonprofits rather than smaller donations to many.
Since October, AWG  has raised a total of $26,370.
The group uses the following process to determine which nonprofit will receive funds:
1 ) Six nonprofits are nominated, then narrowed to three,
2) The member who submitted the nomination or one of the nonprofit's representatives speaks at a meeting to discuss why that organization is important and how it impacts the community, and
3) A group vote takes place to decide if the money raised during a quarter will go to the chosen nonprofit.
For more information about AWG, click HERE. New members are always welcome.
'More Progress Than Ever Before,' Says Alexandria Flood Mitigation Group's Annual Report