THEATRE
The Crazy Amazing World of the Dearly Departed Rocks the National Theatre in 'Beetlejuice'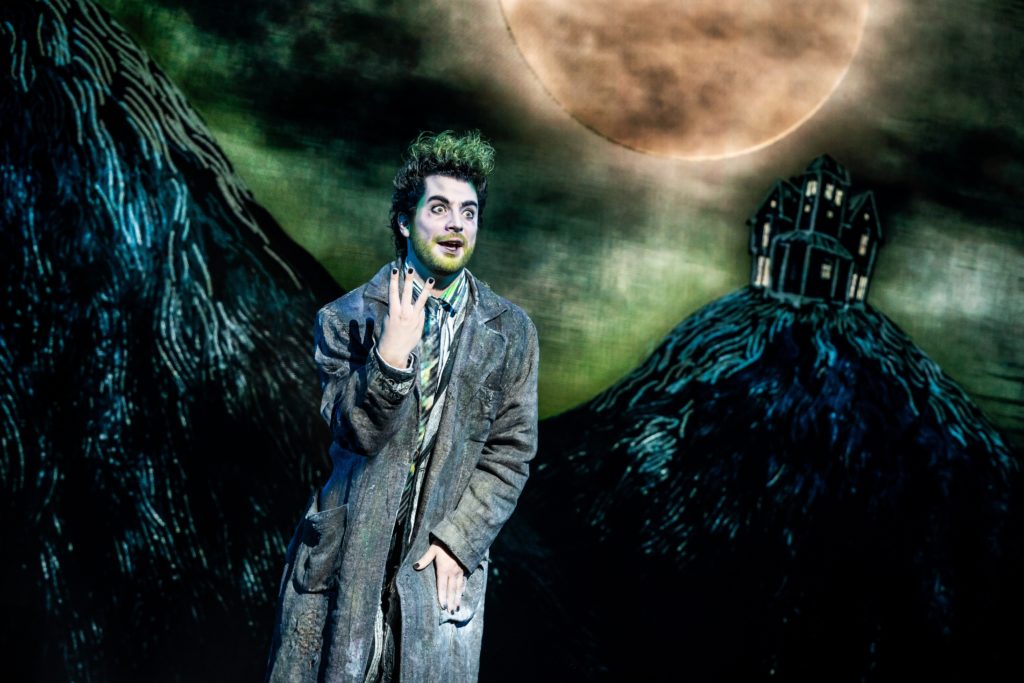 WASHINGTON, DC – Confession 1.0: I have never seen the 1988 Academy Award-winning Tim Burton movie, "Beetlejuice," nor TV series based on it. Call me a "Beetlejuice" virgin.
Backstory: After a brief tryout here at the National Theatre in 2018, "Beetlejuice" headed to Broadway and the famed Winter Garden Theatre in 2019. The show had less than a year's run before the pandemic hit, shutting down all productions in early 2020. Nominated for eight Tony Awards in nearly every category and garnering a win for "Outstanding Set Design," it proved to be a huge success. Lucky for us it's back in town and killin' it on its first national tour. All that goes to say that the audience, some garbed in the black-and-white stripes favored by Beetlejuice, consisted of legions of fans of the quirky-cool story and its rock concert vibe.
Reality: It's a show about death and the newly dead – in the best possible way, I promise. It has an utterly irreverent script, electrifying rock music with hilarious lyrics (performed by a tremendously talented cast of singers and dancers), a blazing band, and dazzling light show. Be prepared to embrace the far side. Can you love the living dead? They'll prove you can and will.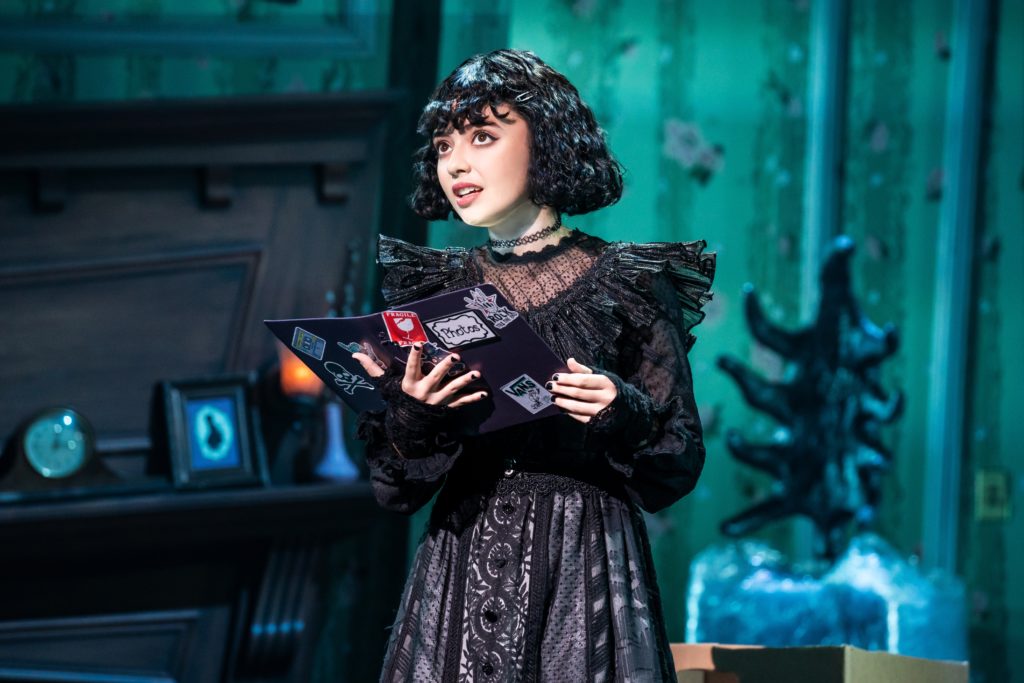 The cast in this show is wonderful. From lead demon, Beetlejuice, played to the hilt and heavy on vaudevillian schtick by veteran improv comedian and rock singer, Justin Collette, to the breathtaking vocals of newcomer Isabella Esler, who plays young Lydia, the Goth-garbed daughter grieving the untimely death of her mother. Esler has a stunning powerhouse voice tempered by an adorable sweetness that left me and my plus-one wide-eyed in its wake. Chills and thrills.
Picture a young couple, Barbara (Britney Coleman) and Adam (Will Burton) living in a decaying Victorian house, longing for a child yet consumed with their individual hobbies. In an unfortunate incident in the dark of night, they accidently electrocute themselves and are banished to the netherworld. Beetlejuice, who is "dying" to return amongst the living, needs someone to say his name three times. He cajoles the couple into haunting their old house so he can con the new homeowners. To accomplish his nefarious goal, the slippery, double-crossing, gravelly-voiced specter unleashes a crazy amazing world of pandemonium. One filled with dancing skeletons and singing zombies. Enter Delia (the delightful, scene-stealing Kate Marilley), a guru-loving seductress. She is accompanied by her business-obsessed lover, the father of Lydia, Charles (Jesse Sharp). He buys the now haunted house. Barbara and Adam are merrily ensconced in its attic reading "The Handbook for the Recently Deceased" and preparing to pounce on the unsuspecting trio with ghoulish abandon.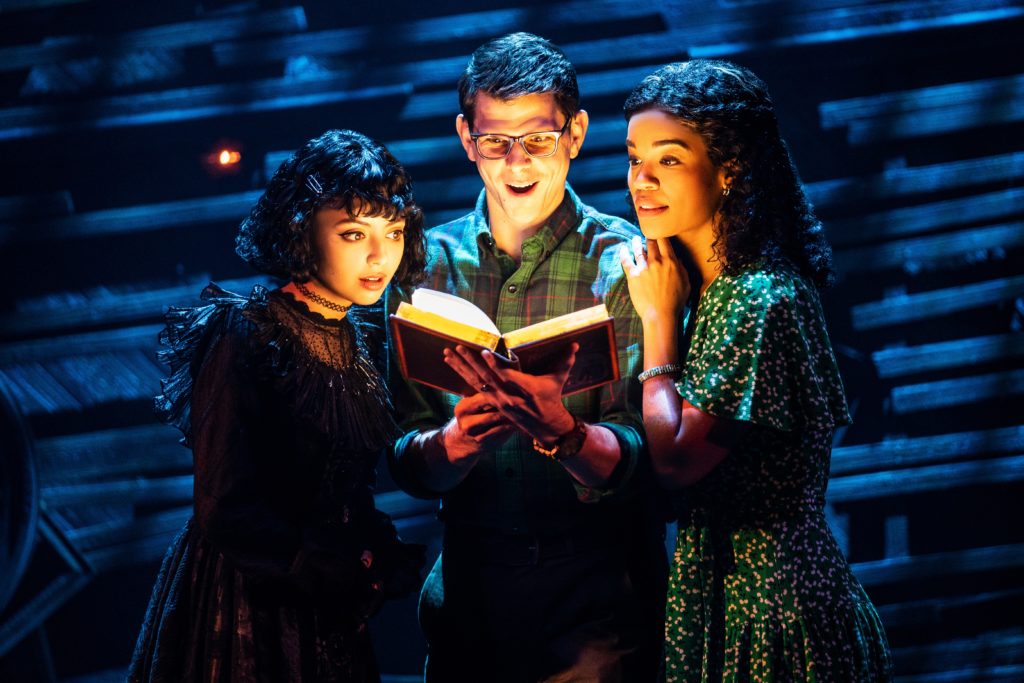 Truly one of the funniest, most energetic, wonderfully choreographed shows this reviewer has ever seen. High praise for the endearingly creepy characters Schtick rules! A huge cast propelled by a kick-ass band and rock star voices send this musical beyond the beyond.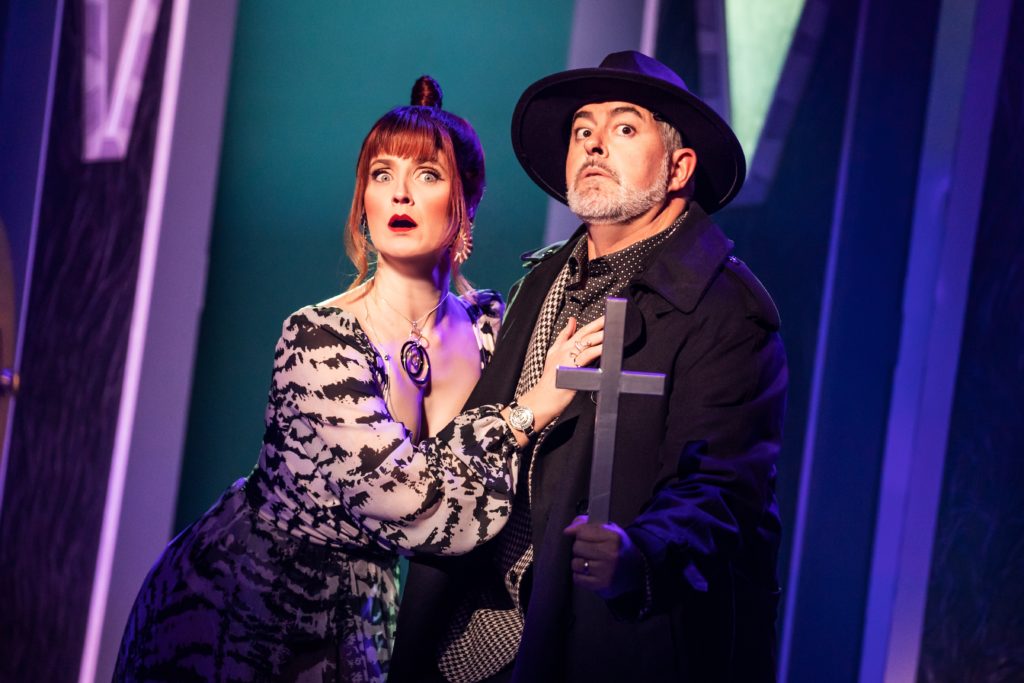 If I published all the bios of cast and crew, you would have a star-studded list of some of the best-known Broadway performers and designers. Most notably Director Alex Timbers ("Moulin Rouge!"); Original Score by Eddie Perfect ("King Kong"); Book by Scott Brown ("Castle Rock") and Anthony King ("Robbie"); Choreography by Connor Gallagher ("The Robber Bridegroom"); David Korins (Scenic Designer on "Hamilton"); Six-time Tony Award-winning Costume Designer William Ivey Long; Tony Award winner Kenneth Posner ("Kinky Boots"); Sound Design by Peter Hylenski ("Moulin Rouge!"); the fabulous projection design of Peter Nigrini ("Dear Evan Hansen"); Puppet Design by Michael Curry ("The Lion King"); and Special Effects Design by Jeremy Chernick ("Harry Potter and the Cursed Child")… to name but a handful of the extraordinary creative team.
With Abe Goldfarb as Priest/Otho/Census Taker; Danielle Marie Gonzalez as Miss Argentina; Jackera Davis as Girl Scout; and the indelible Kris Roberts as Juno; plus a 13-person ensemble and 11-person orchestra with searing synthesizers.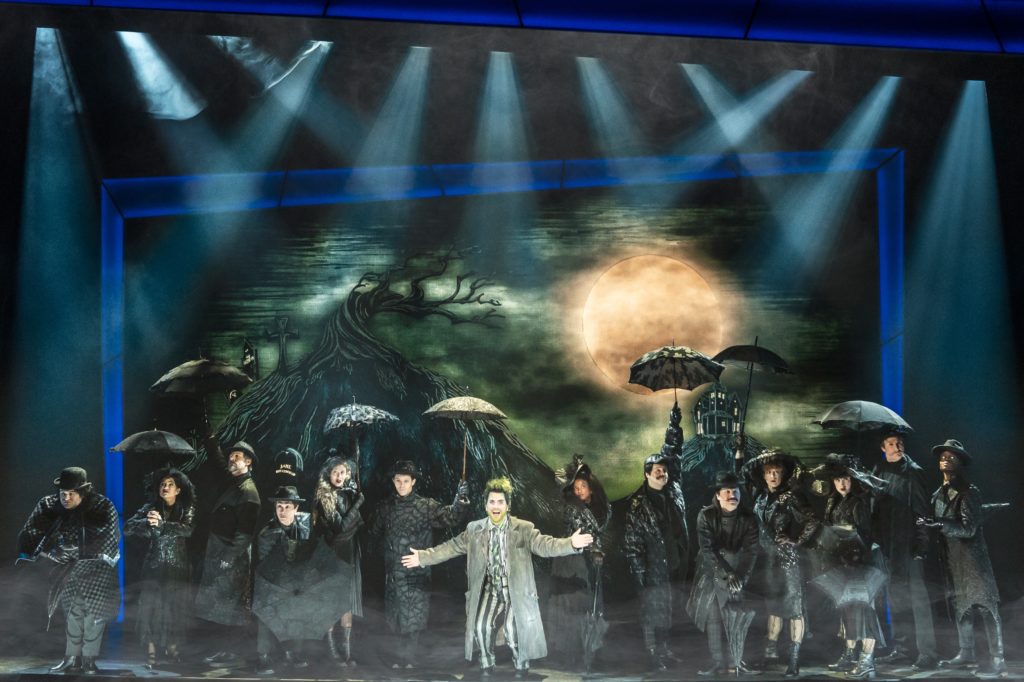 Drop dead fabulous! Grab your tickets while you can!
Through May 28th at the National Theatre, 1321 Pennsylvania Avenue, NW, Washington, DC 20004. For tickets and information call the box office at 202-628-6161 or visit TheNationalDC.com.
NOTE: This show is recommended for 10-plus due to mature references and strong language, and as the press release reads: "a lot of crazy, inappropriate stuff you would expect from a deranged demon."
Alexandria Women for Good Donates $9,700 to Carpenter's Shelter