SPORTS
Biking Brings Alexandria Resident Joy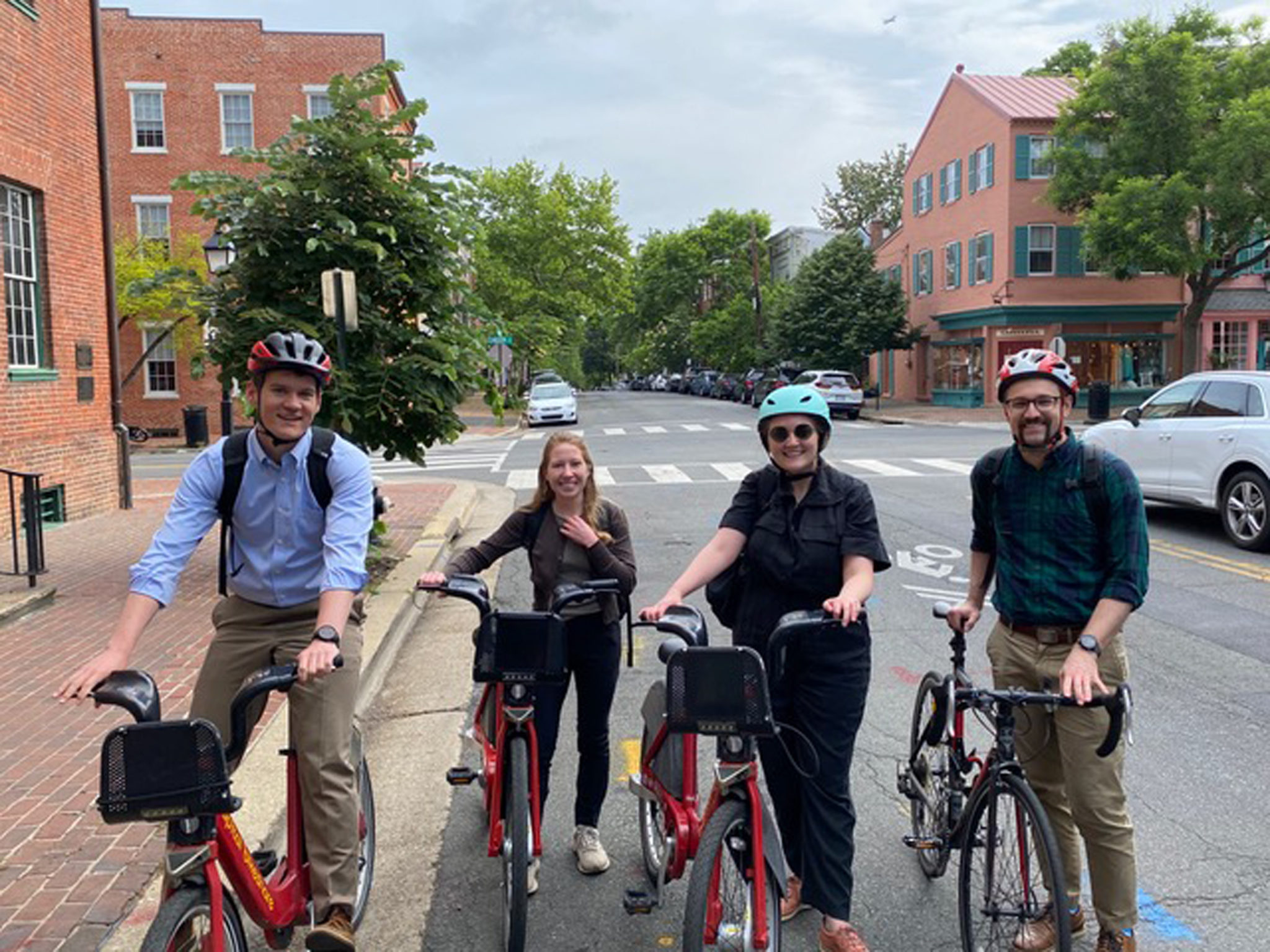 Alexandria, VA – Commuting by bike has gained in popularity in the past few years, so it's natural to celebrate it with a special day. Friday, May 19, was Bike to Work Day.
There was more to it than just biking to the office. The 'pit stop' at Old Town's Market Square reverberated in a festive mood as cyclists celebrated Bike to Work Day! With a DJ spinning tunes, cyclists were treated to raffles, food, and other giveaways, plus a free Bike to Work Day T-shirt for the first 15,000 registrants to attend.
The event was organized by Commuter Connections and the Washington Area Bicyclist Association (WABA). The free annual event celebrates cycling as a green, low-cost commuting option and draws thousands of cyclists yearly. In addition to Market Square, this year's event featured more than 100 pit stops throughout the DMV area.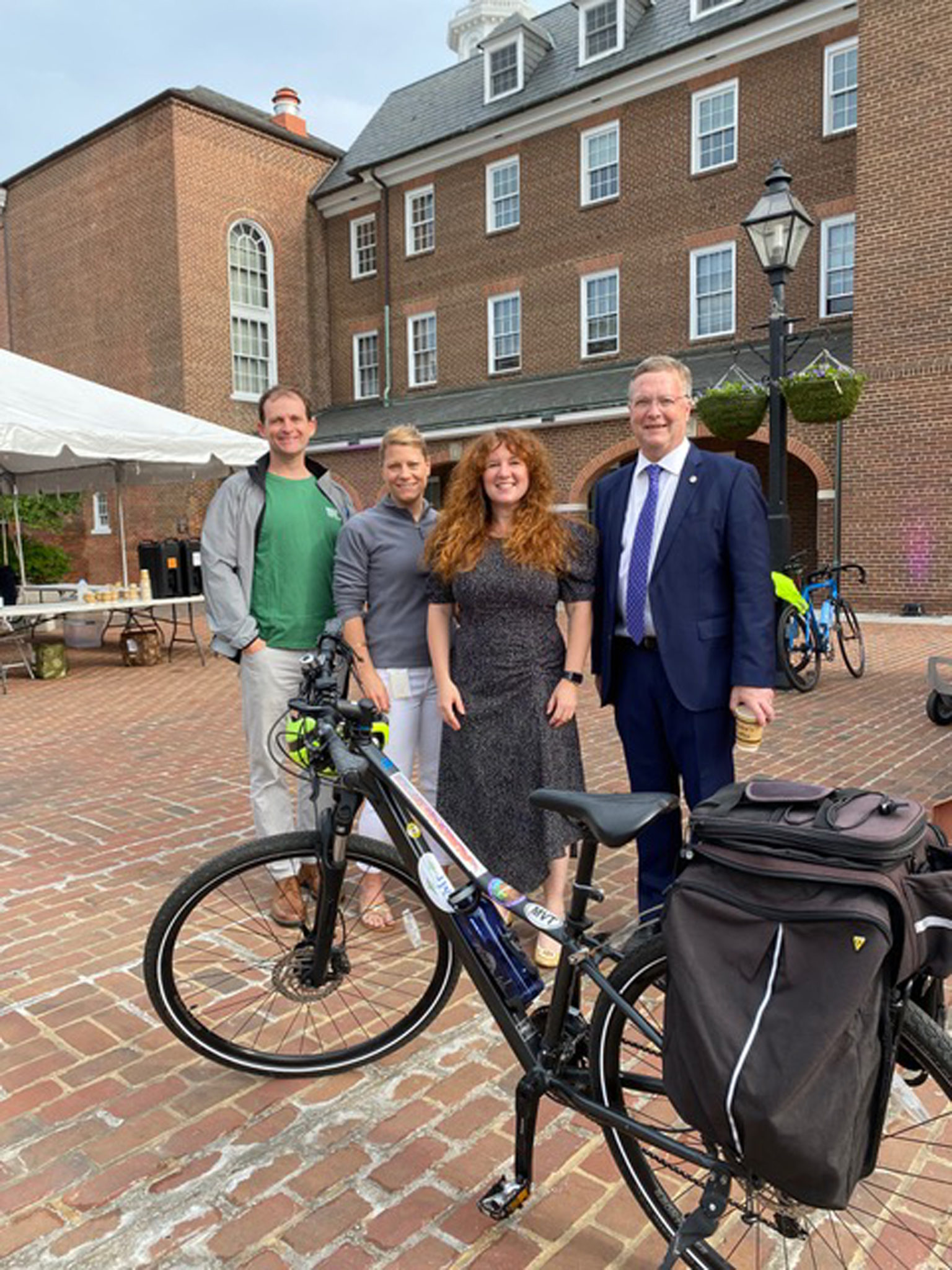 City officials, including Mayor Justin Wilson, participated, including acting as MC during portions of the raffle. The city's Go Alex team supported the event, which encourages commuters to find alternative methods to lower the city's carbon footprint and bring down traffic congestion. According to Go Alex team point person Hamzat Sani, "This is the first time that we have had a pit stop at Market Square since the pandemic started."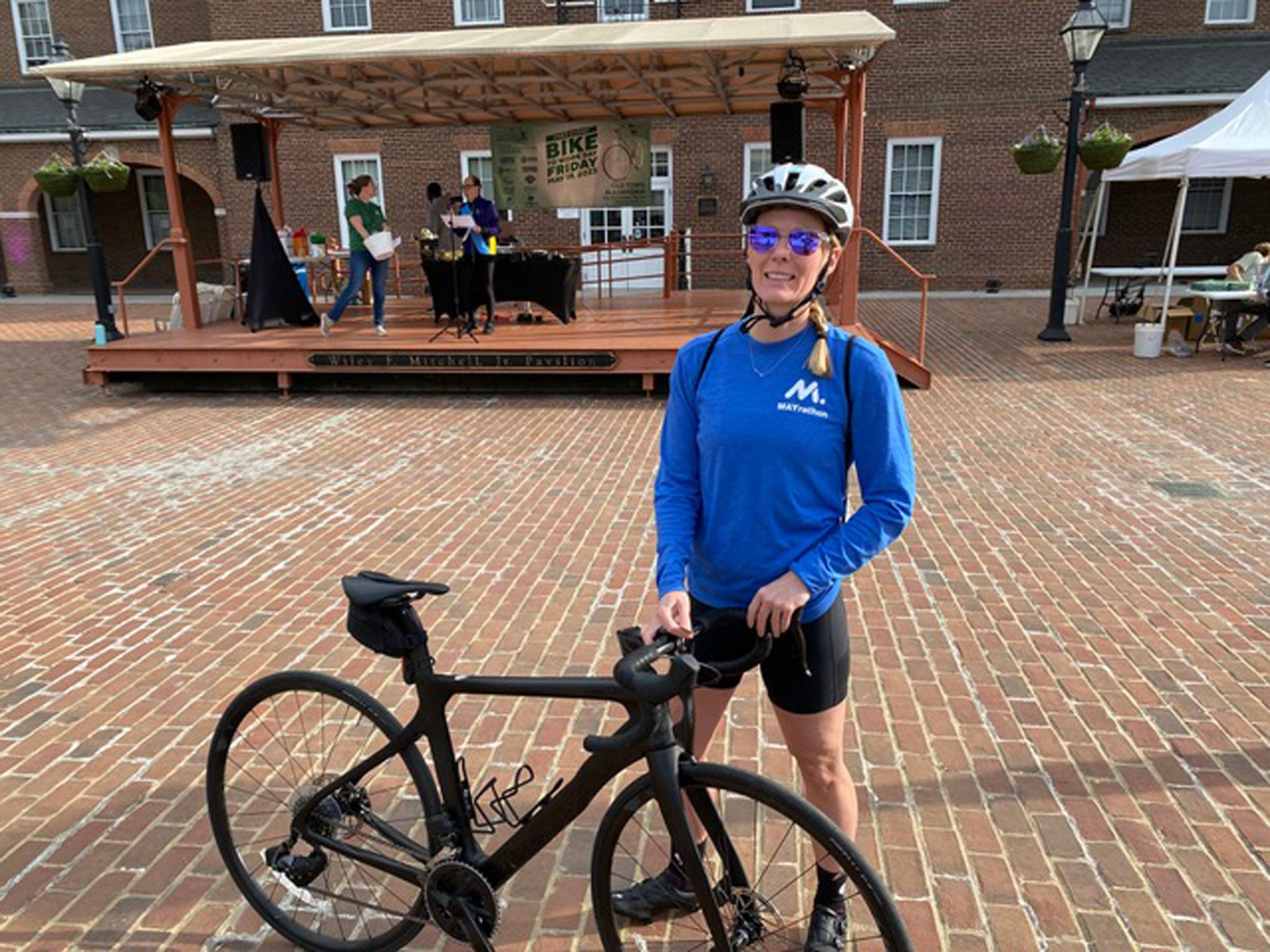 "Biking brings me joy and it feels good every morning to get out on your bike and not in a car," said Alexandria resident April DeRome. She and her partner Ben Andrews have biked to work for two years. Both agreed that they have seen an increase in commuters biking to work, although they noted it generally happens as the weather improves.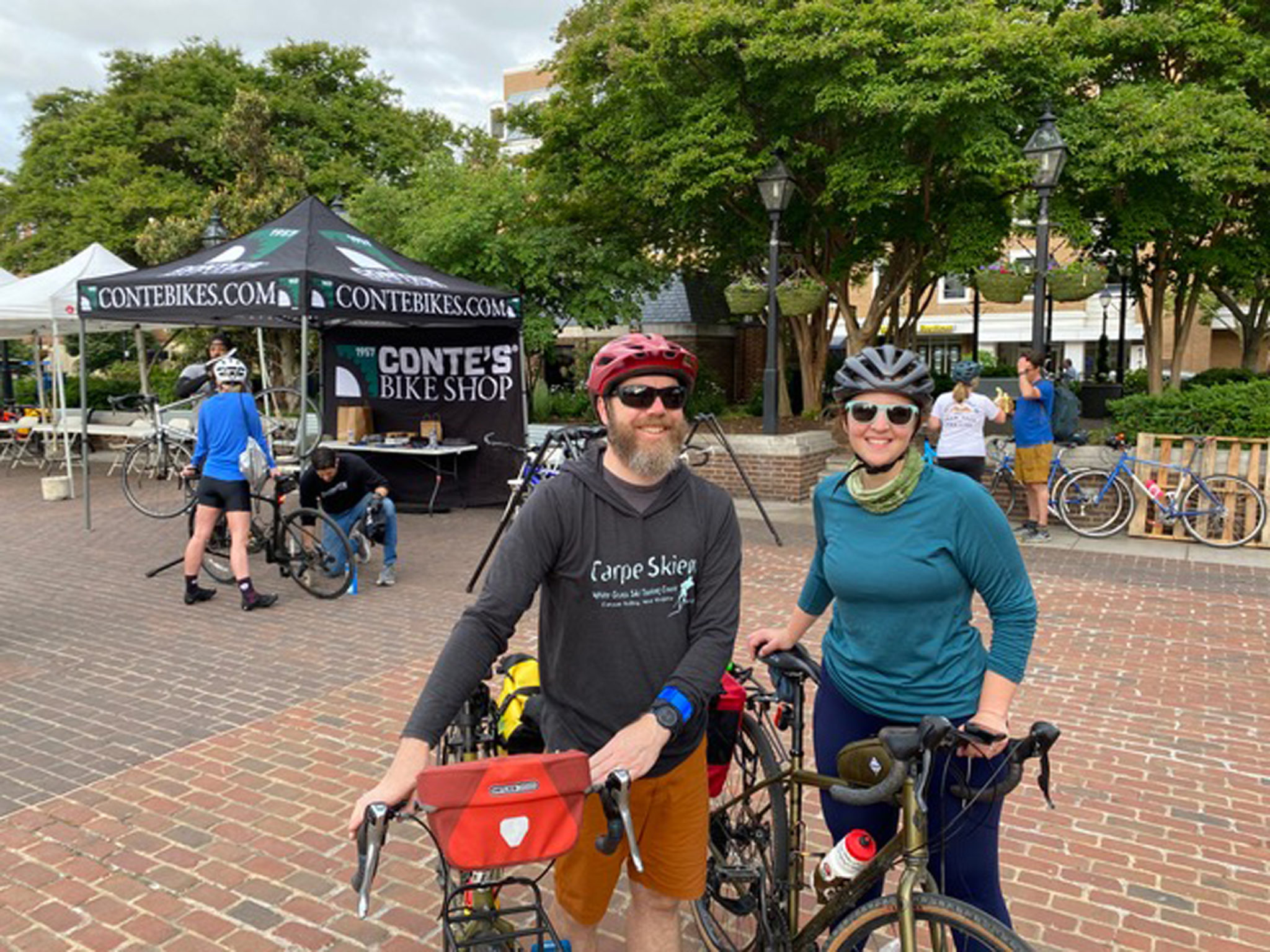 Alexandria resident Julie Chase, who bikes from Old Town to City Center DC, said, "I bike to work about once a week when the weather is nice to avoid traffic and get a workout." She noted while it takes about the same amount of time, she arrives to work much more relaxed.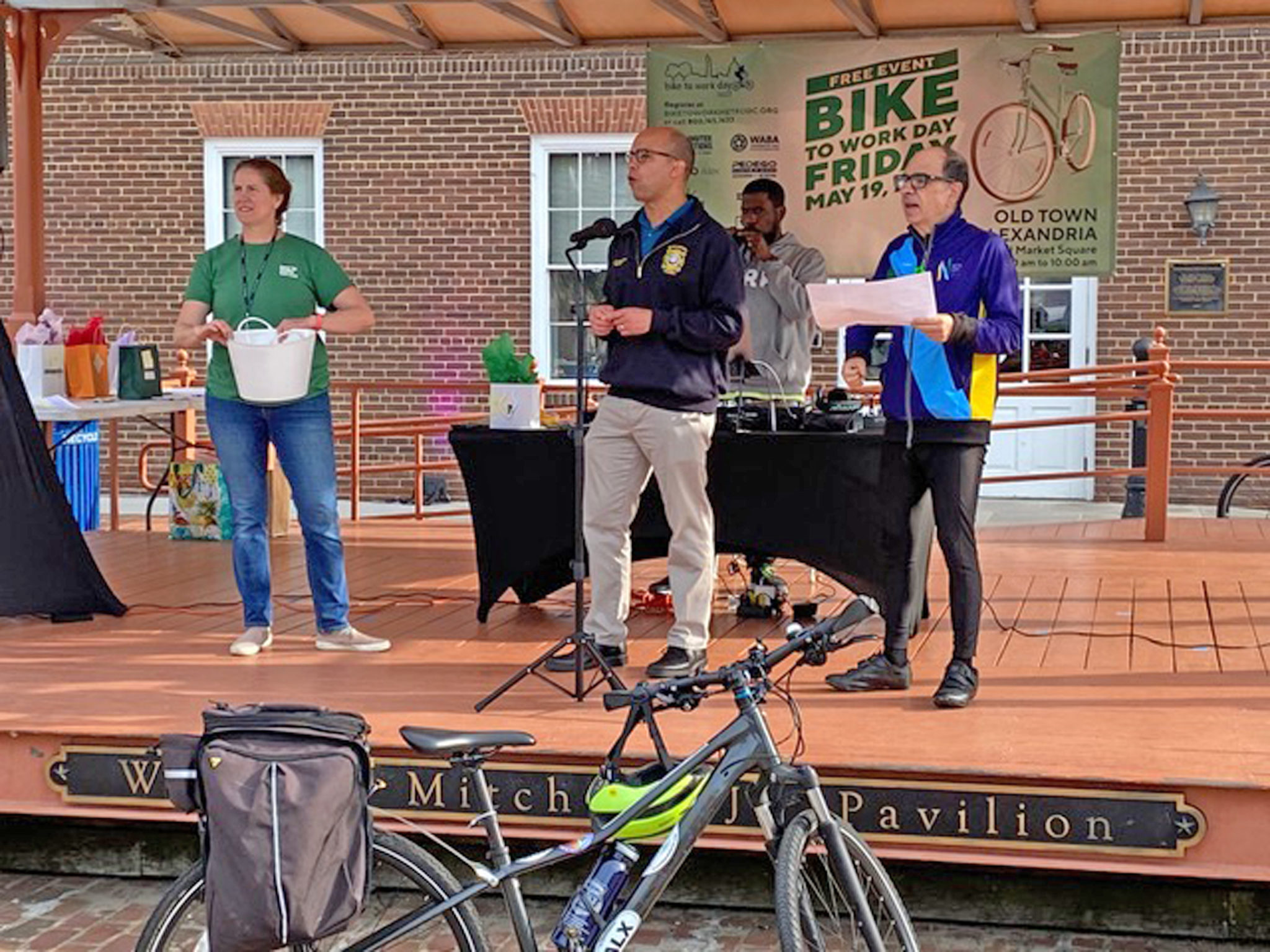 Cyclists did state that they would welcome the city and other local governments enforcing bike lanes in terms of ticketing delivery trucks and cars parked blocking them, as well as aggressive drivers, especially in DC.
ICYMI: Alexandria Registration and Information About Bike to Work Day, Friday, May 19