Foodie Newz
Eggplant Parmesan Stars on Alexandria Dining–Curbside, Inside and More!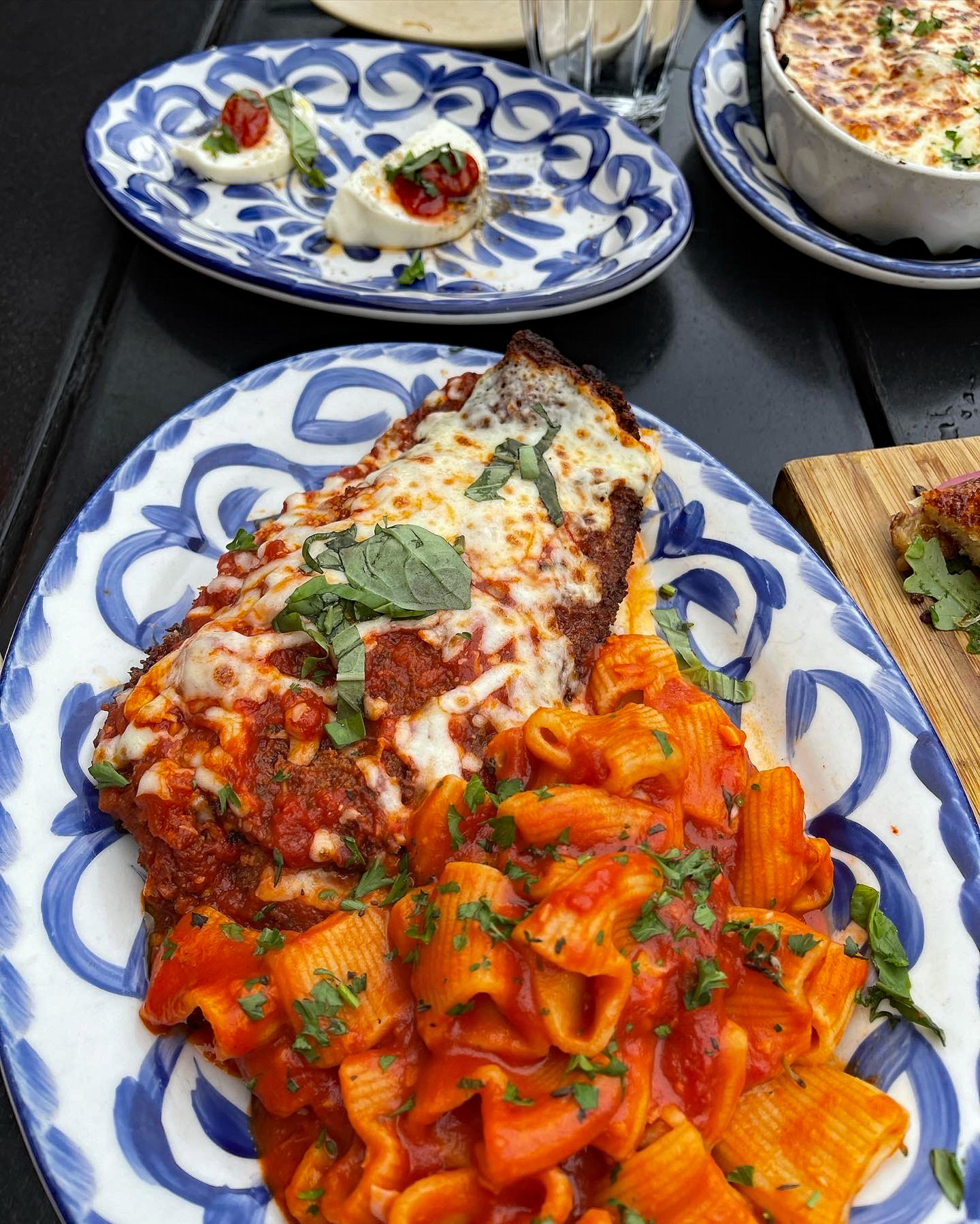 Alexandria, VA – Did you know the Zebra hosts the Facebook Group Alexandria Dining – Curbside, Inside and More? Created during the pandemic as a resource for diners to find restaurants offering take-out meals, it quickly evolved into the foodie-accredited portal for the Alexandria food scene, with over 20,000 members sharing and recommending their favorite establishments. This month one of the trending topics revolved around eggplant parmigiana after this question from Hannah Rebecca was posted:
"Hey Alexandria Dining – Curbside, Inside and More! I'm new to the area and wondering where is the best place to get really good eggplant parmesan?? It's my new favorite Italian dish."
Taking it as a sign, I embarked on trying the eggplant parmigiana at three of the restaurants mentioned by the community.
Mia's Italian Kitchen:  This 2022 Zebra's Reader Choice winner at 100 King Street is catty-corner from the Torpedo Factory. Here you will find Italian cuisine from the Naples region made from scratch. The eggplant parmigiana is covered in a crispy bread crumb and paired with San Marzano marinara sauce and mozzarella cheese. A side of pasta accompanies the eggplant to complete the meal. The dish is offered for lunch and dinner as an entrée ($21) and can even be ordered as a sandwich ($16).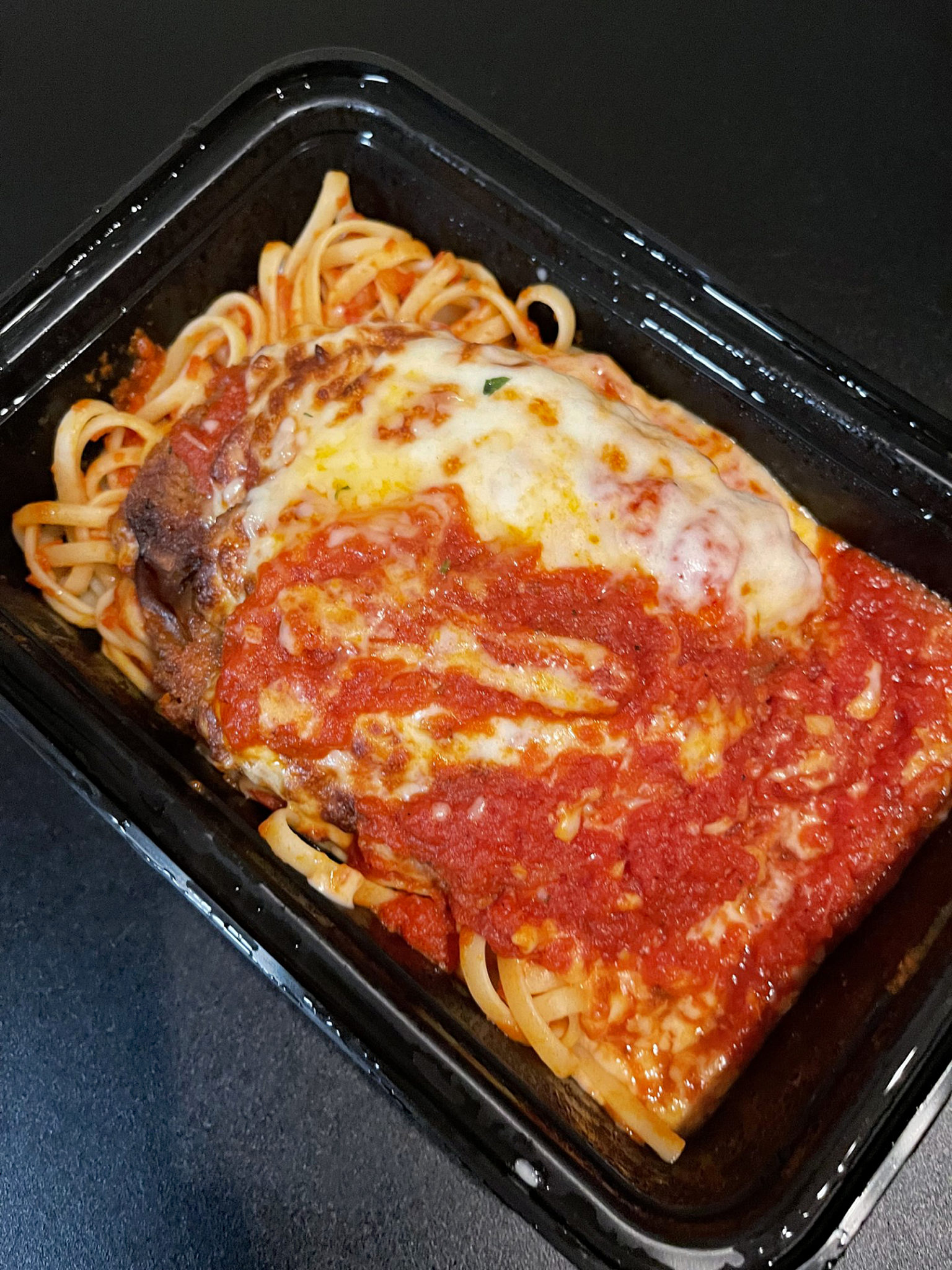 Aldo's Italian Kitchen:  This hidden gem at 2850 Eisenhower Ave in the Carlyle neighborhood is where you will find northern Italian cuisine and a restaurant vibe reminiscent of a trattoria in a small Italian village. The eggplant parmigiana was evenly coated with the standard breaded concoction providing a deliciously pleasing bite. The thin layer of melted mozzarella cheese and marinara sauce helped to balance the earthiness of the eggplant. A side of linguine is included with the entrée. For lunch, the price is $14; for dinner, it is $20. Aldo's also offers eggplant parmigiana as a sandwich for $12.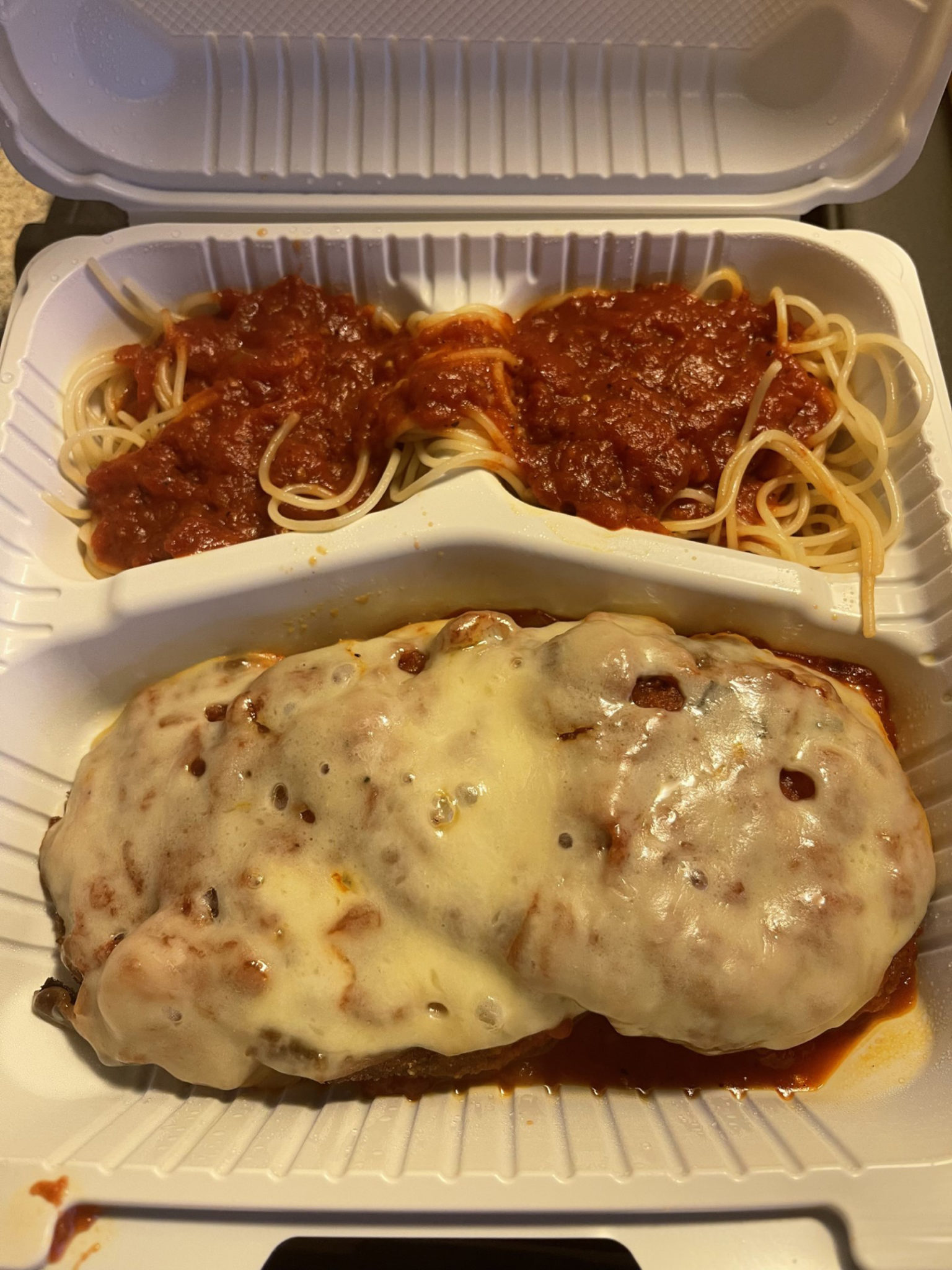 Vaso's Kitchen:  Italian food at a Greek restaurant? The beloved neighborhood gem in a former BBQ restaurant at 1225 Powhatan Street is best known for the Greek classics baked moussaka and their Greek platter with seasoned meat with pita bread, vegetables, and French fries. However, their eggplant parmigiana ($17) is listed as one of their classics on their website. Vaso's version of the entrée is sauteed, then breaded, and paired with the traditional tomato sauce, cheese, and a side of pasta. I ordered the dish to go, and it was still piping hot by the time I got home.
You will not be disappointed no matter which restaurant you choose to order your next eggplant parmigiana from. Here are some additional restaurants mentioned in the Facebook group where you can purchase this entrée: Piece Out Del Ray, Bella Napoli, Fratelli's, Lena's Wood Fire Pizza & Tap, and Valentino's.
ICYMI: Enjoy the Mount Vernon Spring Wine Festival May 19 to 21, Offering Unlimited Samples From VA Wineries