Kids
It's Finally Summer in Alexandria and Time for Kids to Have Some Fun!
Local recreation centers are promoting the Power of Play.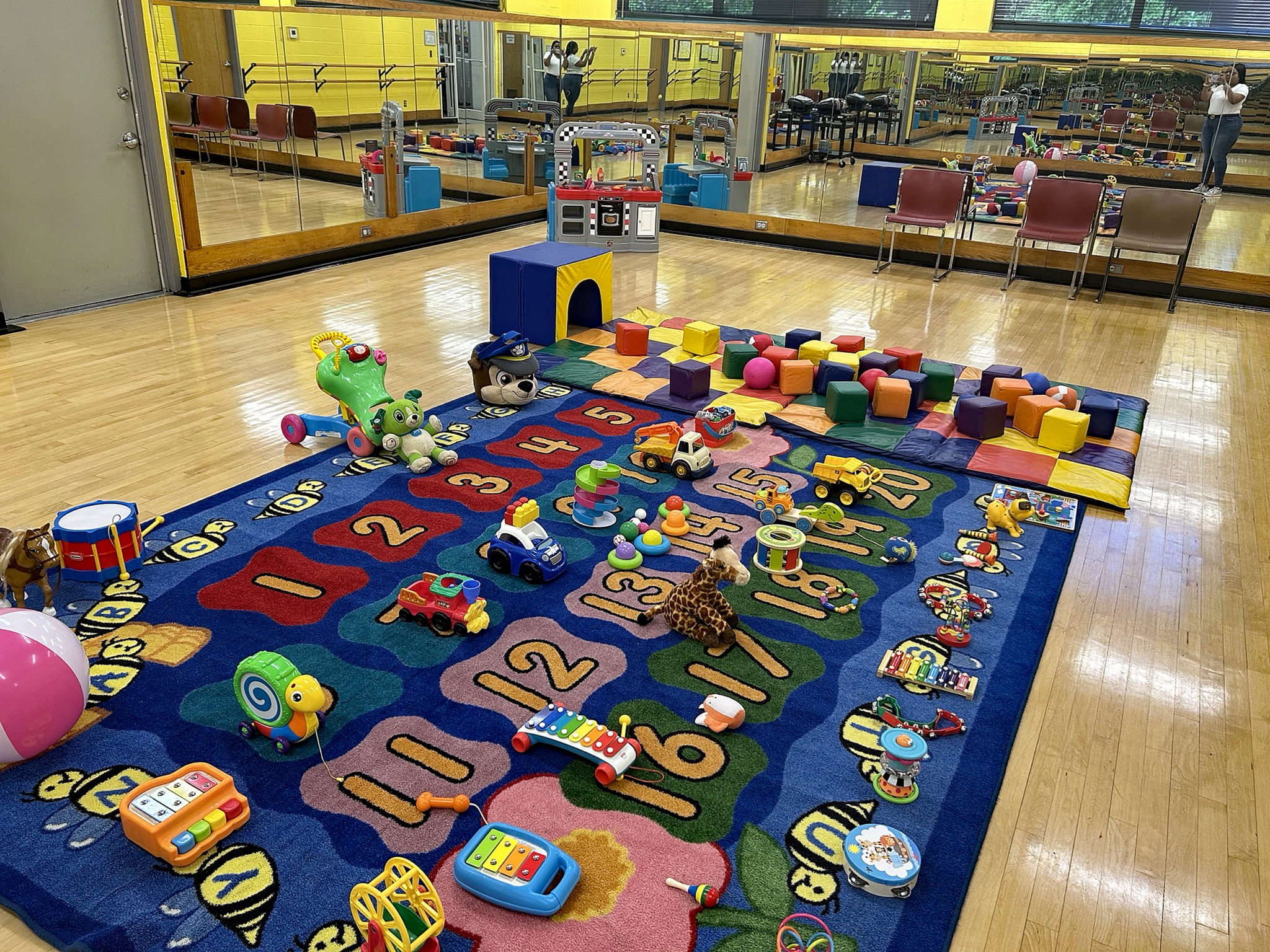 By Michelle Smith Howard, President & CEO, Kids' First Years
Alexandria, VA – Here in Alexandria, summer sizzles with opportunities for families with young children to get outside and play together.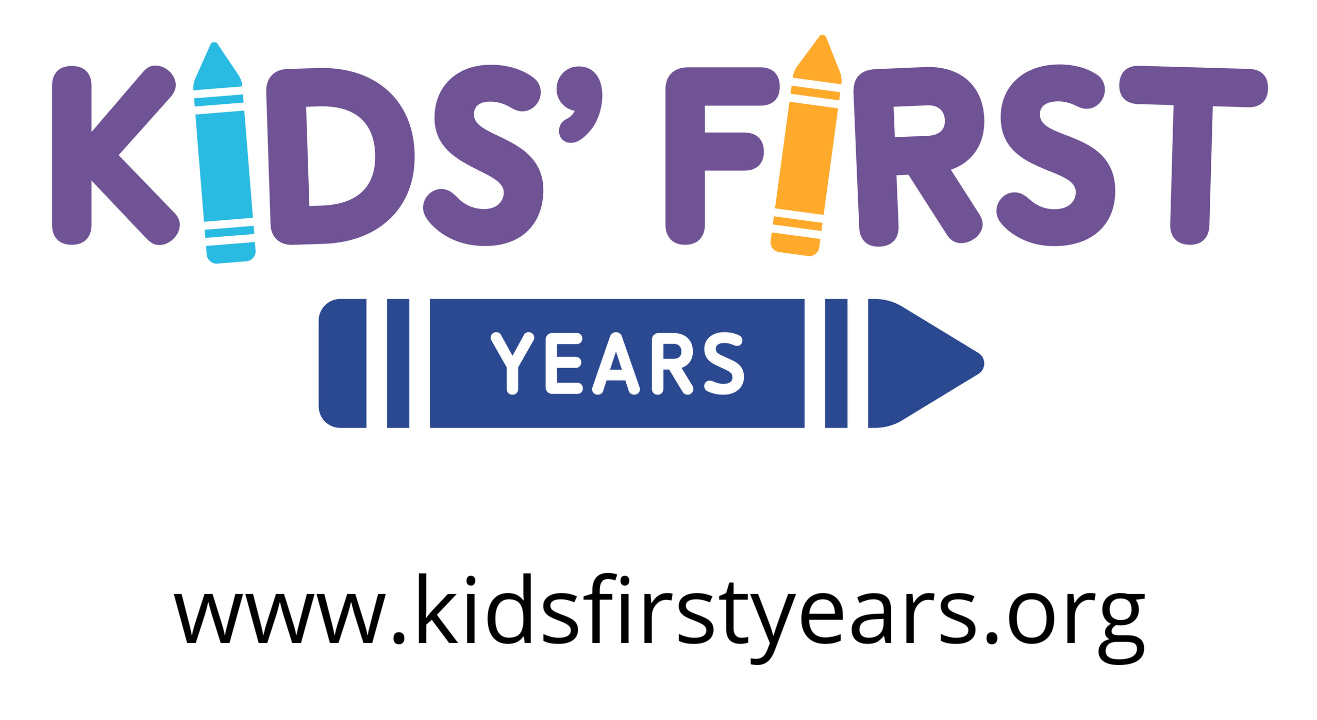 Kids' First Years reached out to some of our incredible partners at local recreation centers to get an update on their summertime offerings. It's exciting to report that all the recreation centers are developing more and more quality programming for children ages 0-5, which encourages socialization for a smoother transition to preschool or kindergarten.
NOTE: To see dates/times/prices for most programs below, go to alexandriava.gov/recreation, click on Recreation Programs, then Classes, then Enrichment, and put the program's name in the Search box.
Kid Rock
The Kid Rock program for children ages 0-4 has been running for 13 years at Mt. Vernon Recreation Center. This unstructured playgroup encourages early childhood development through music, movement, and plenty of playtime.
Created by Elsie Akinbobola, the Center's Director, and Candice Alexander, Program Coordinator, both of whom still run the program, Kid Rock is a self-directed playgroup where young children have access to age-appropriate toys, music, plush balls, and other fun accessories.
"We also offer storytime and crafts, but it's mostly a time for the children to engage in two hours of free play in a visually stimulating setting," said Alexander. "The children interact with each other and learn together by using their creativity and imagination."
Akinbobola and Alexander have witnessed how the Kid Rock program builds a young child's confidence to experience new things. "Playing encourages healthy brain development, which is essential to school readiness," stated Akinbobola.
Pop Up Programs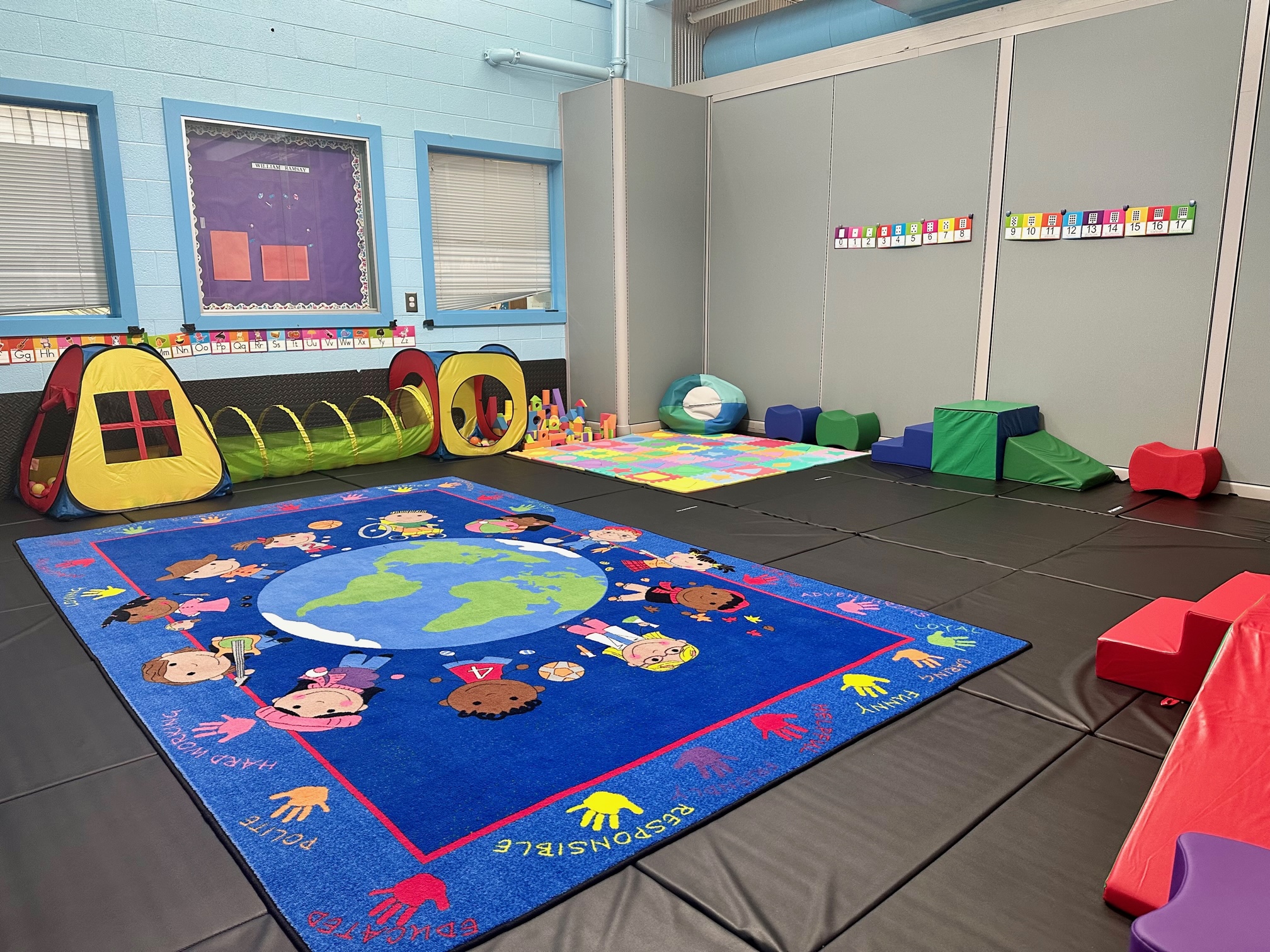 At various times throughout the summer, the Mt. Vernon Recreation Center team will plan Pop Up programs for families with young children in surrounding playgrounds and neighborhoods. Pop Up programs typically include arts and crafts projects and live entertainment. They can be on any day of the week, usually lasting about 90 minutes. Be on the lookout for these fun surprises!
Lil Gymmies
Designed for children ages 2-5, Lil Gymmies is a drop-in program at Charles Houston Recreation Center. Children will run, jump and play in a safe, clean environment with toys, balls, inflatables, and more. Adults/caregivers must accompany the child, and everyone can play at their own pace. Children learn foundational skills and gain confidence to play in a wide range of activities.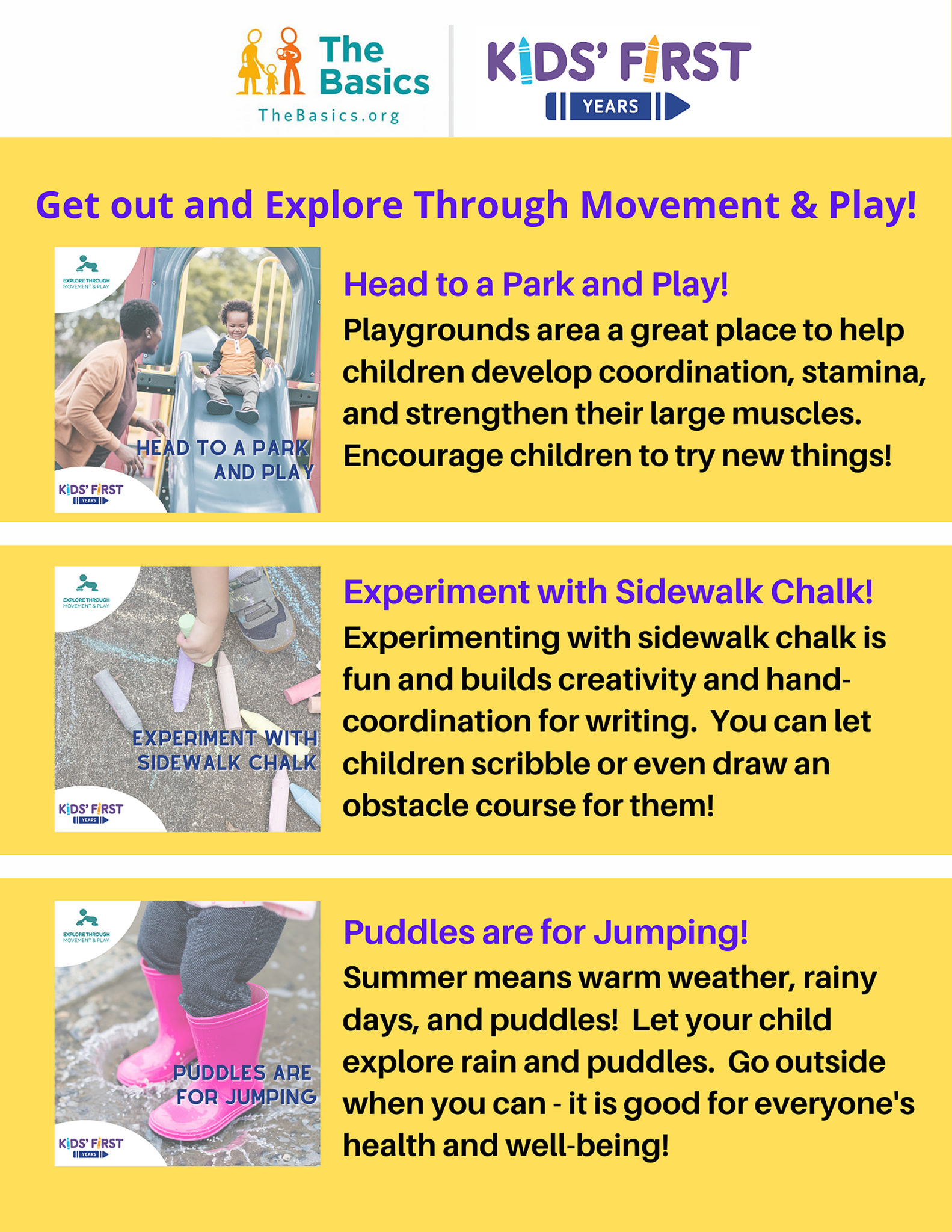 Be Enchanted About Reading
At the Nannie J. Lee Recreation Center, Be Enchanted About Reading (BEAR) is a storytime with a twist of enchantment. Children ages 1-5 can listen to their favorite stories and fairy tales and watch them come to life when the reader acts out the story in full costume. The BEAR program launches a lifelong love of reading. Adults/caregivers are required to accompany the child.
Soft Play Rooms
Soft Play Rooms are a big hit at William Ramsay Recreation Center, Charles Houston Recreation Center, Chinquapin Recreation Center, and Patrick Henry Recreation Center. The 20×20-foot space is filled with soft mats and pads, foam structures, and foam building blocks, making it an accessible, safe setting for every young child.
New Onsite Resource
Thanks to a new partnership with Alexandria City Public Schools, families with children ages 0-3 can quickly get connected with age-appropriate enrichment programs at William Ramsay Recreation Center. The school system has provided a resource person to work at the recreation center on Mondays and Thursdays to support parents and caregivers who want to engage with other children and families.
Shawn Brown, Director of the William Ramsay Recreation Center, shared that many young children are still experiencing the long-term effects of extended isolation during COVID. "Since they couldn't be enrolled in playgroups for almost two years, they may be somewhat scared to meet a classroom full of students in preschool or kindergarten," he said. "In our preschool programs, children learn to share, express themselves, wait their turn and are more at ease when interacting with adults and other children. We are committed to helping young children develop their social skills to be more successful in kindergarten."
Back to The Basics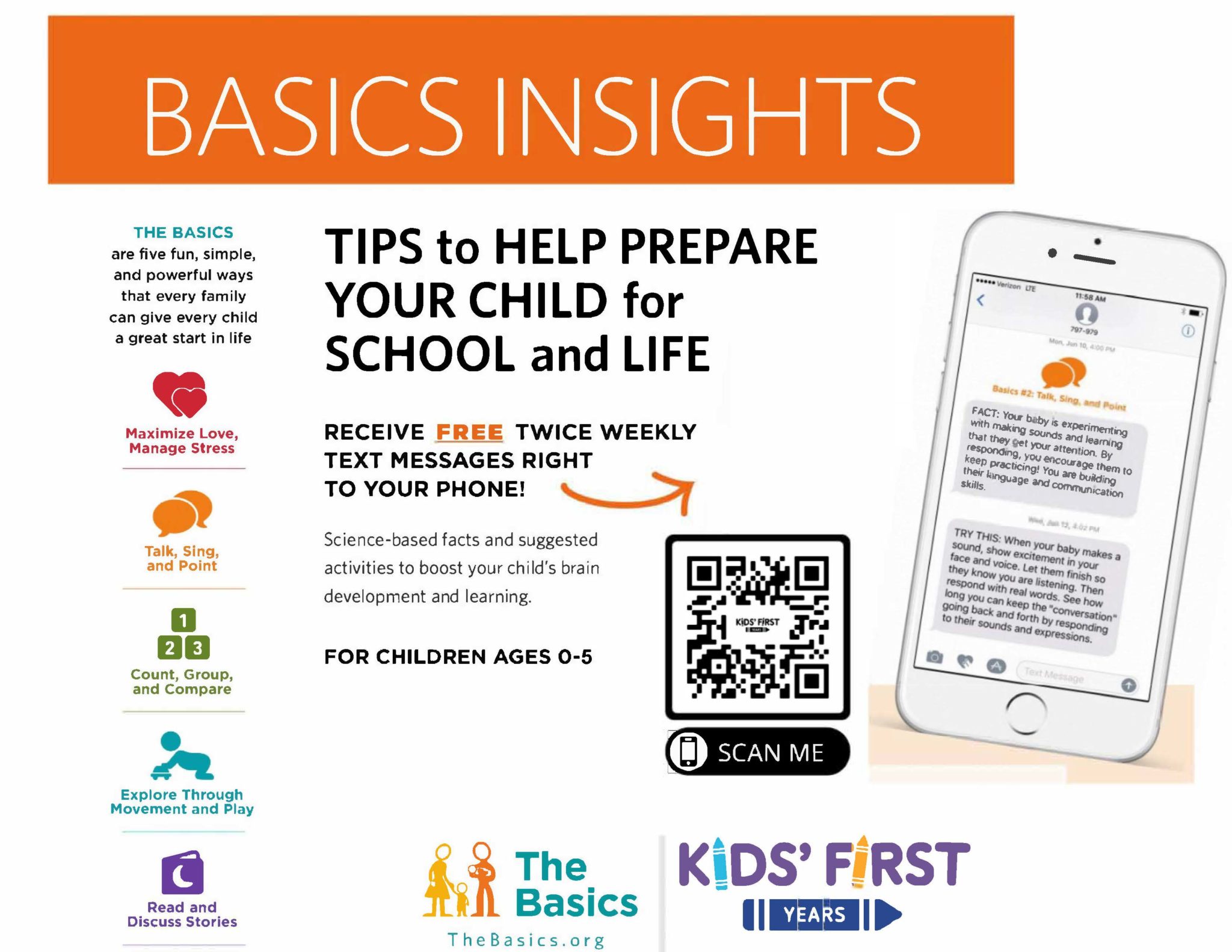 Kids' First Years embraces The Basics, simple yet powerful principles to help young children thrive. Below are activities tied to the principle of Explore Through Movement and Play:
Go on a scavenger hunt for specific types of objects. For example, look for things that are blue or things that are made of wood. Let your child do most of the thinking and talking.
Play a game that builds memory. Put three objects in front of your child. Talk about each one. Then have your child close their eyes. Remove one of the objects and ask your child which one is missing.

Learn more at kidsfirstyears.org/basics.