Kids
TICKETS AVAILABLE NOW: Trick-or-Treat at George Washington's Mount Vernon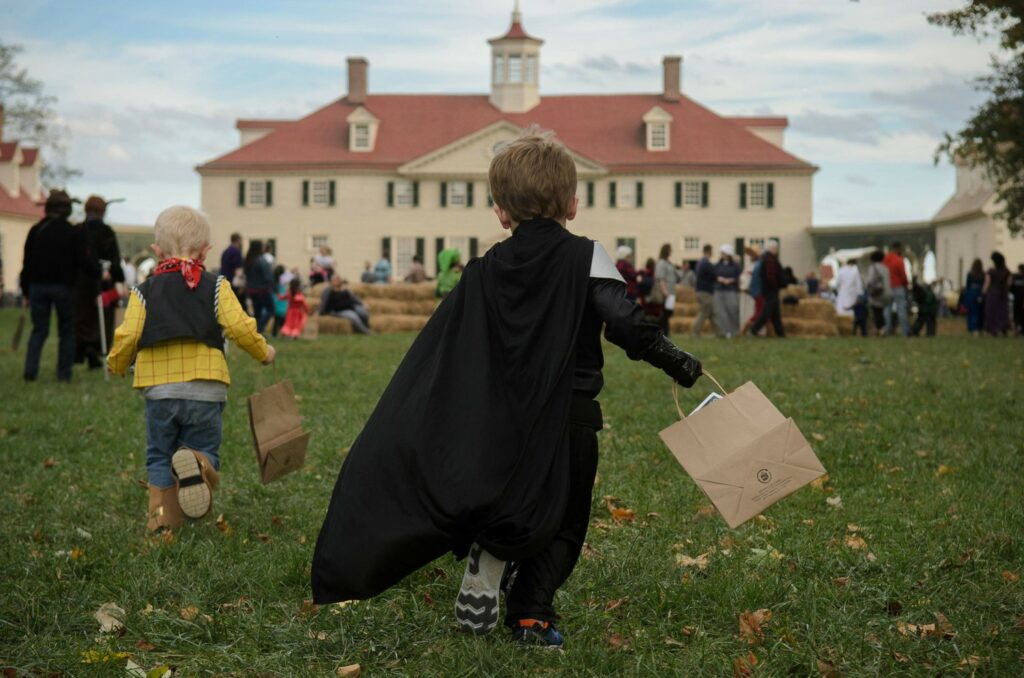 ALEXANDRIA, va – There is nothing more fun as a kid on Halloween than admiring the haul of candy you brought home after going door to door. This year kids can trick-or-treat at one of the most famous houses in America: George Washington's Mount Vernon Estate.
Celebrate Halloween the 18th century way on Oct. 28 from 2 to 6 p.m. Kids are welcome to wear their costumes.  Peter Gardiner will entertain with 18th century magic. Watch one of George Washington's favorite forms of entertainment, a Punch & Judy Puppet Show. Learn dances from his time as well.
Mount Vernon will have special treat bags handy for kids to collect M&M's, Starburst, and much more. Then they can participate in a Costume Parade and meet Gen. Washington and Martha.
To commemorate this unforgettable event, families are invited to take selfies in front of the mansion on the Bowling Green.
Tickets are expected to sell out quickly so don't delay your purchase.  See prices below. (The event is free for those not collecting candy.)
Adults (Ages 12+):
$17 Members collecting candy
$25 General Public
Youth:
$9 Members collecting candy
$15 General Public
For more details and to buy tickets, click HERE.
George Washingon's Mount Vernon is located at 3200 Mount Vernon Memorial Parkway. [SEE ALSO: Alexandria Film Festival List Previews Select Entries for Nov. 10-12 Festival]